Big Star Copywriting is an award-winning UK copywriting service based in Totnes, Devon, UK. As a copywriting agency we work with clients in Devon, major centres of UK business such as Bristol, London and Birmingham and across the UK.
We are also the preferred SEO copywriter for a number of international brands. Since we started as Copywriting Devon in 2005, we've developed ongoing relationships with several leading UK search agencies and produced tens of thousands of pages of web content, articles, blog posts, emails and press releases.
We're a UK copywriting service trusted by leading brands and agencies
We would love to shout about some of the global brands that we've worked with as a web copywriter via these agencies but discretion and confidentiality are a key reason that agencies like MediaCom, Search Lab, Walker Media and Arena Media value us as an SEO copywriter. Through these agencies we have written content for some of the biggest brands in the world.
Alongside the agencies, we work directly with large organisations like Ecco Shoes, Ladbrokes.com, Hilton Hotels, Mintel International, Mascus, Freederm, Epwin Group, Star Temple, Daily Mirror and Together UK.
We've also built strong, lasting relationships with smaller businesses, helping them grow by showing them how to use content to market themselves more successfully. These include Dartmouth Smokehouse, Marketing Source and St Matthew Accounting.
So why do people use us? Phrases like reliability, quality, fast turnaround times and consistency are trotted out all the time but we live up to the hype. Call us old-fashioned but we like to do a good job.
Our reliability means you get business continuity
When you use Big Star Copywriting you can plan with confidence. We've worked hard over the last few years to reach a standard of work that is hard to better, with editorial processes in place to achieve consistency in quality and tone of voice and reliable delivery to deadlines.
Fast turnaround means getting content when you need it
You send us a brief and it will be back to you within seven working days or less (depending on the size, of course). For regular clients, and particularly for the agencies we work with who give us large volumes of work, we'll better that. Sometimes the end user client is extremely demanding so we'll bust a gut to meet really tight deadlines, often overnight. We can't operate like that continuously but when it counts we'll pull out all the stops.
Well–crafted copywriting that delivers results
Our copy has a practical purpose: to deliver higher search engine placements for particular key phrases while at the same time persuading readers to buy our clients' products or services.
There are tried and tested techniques to do both. Good keyword research, relevancy to the target keywords and achieving the right density will aid the former, while understanding who the site user is, crafting a consistent tone of a voice, stressing benefits not features, and crafting compelling calls to action are there to serve the latter.
Having a large team of writers means you get greater capacity, flexibility and efficiency
As a team of experienced writers with expertise in different styles, we can deliver a far more comprehensive and consistent service than any lone freelance copywriter. More writers, means we can handle greater volume and editorial controls mean we can maintain consistency no matter how large or long-term the project.
We're ambitious so we want our clients to be successful
Our combination of attitude and experience makes us different from other copywriting services. We mirror the values of the agencies and business owners or managers themselves in that we are professional, we're serious about what we do and we want to be successful. We value long-term relationships, getting to know your business, your customers and the content that works best for you so we can offer you a better service.
When it comes to your copywriting, intelligence and experience matter
Good copywriting is not just about being a good writer. A good copywriter understands who your customer or end user is and what makes them tick, gets to know how your business works and has some perspective on a range of marketing techniques and how they are applied. Our understanding of the bigger picture comes from experience in different types of business and a familiarity with how different areas of content marketing work. We can offer you advice on new things to try, what's worked in the past or what other businesses have found successful.
We really value personal relationships with our clients
We believe the human element of business is really important. While we place an extremely high value on what we do as a copywriting service, as a business and as a vital part of the Internet marketing process, what's even more important is treating people with integrity, taking some time to get know the people you work with and making sure you play your small part in making their day a little easier. Good business is always about putting people first.
Management Team:
Derryck Strachan, Managing Director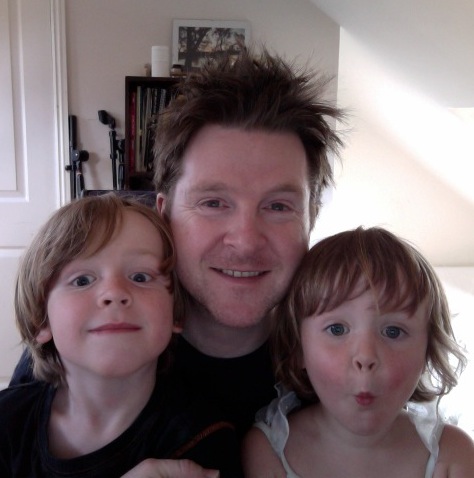 Derryck began his career in the music industry as a copywriter and PR for Warner Music, Virgin and Polydor Records. He then spent six years as a freelance UK copywriter and journalist for clients including Frukt, Accenture, World Circuit Records, Time Life, Amazon, Tower Records, mymovies.net and bbc.co.uk.
After relocating to Devon he worked as a food writer including work for Time Out, AA Guides, Hugh Fearnley-Whittingstall and Food Magazine. He spent two years as marketing director of Ashburton Cookery School, where he also taught courses on Thai and Cooking With Chillies – the latter was chosen by Waitrose magazine as one of their top twenty-five cookery courses. Derryck helped to develop the business into one of the UK's leading cookery schools.
In 2005 he set up Copywriting Devon as a dedicated copywriting service that has since developed into Big Star Copywriting – one of the UK's leading copywriting agencies. You can read more about the clients he's worked with over the last five years here.
P.S The kids aren't part of the management team, much as they like bossing me around
Kes Cross, Editor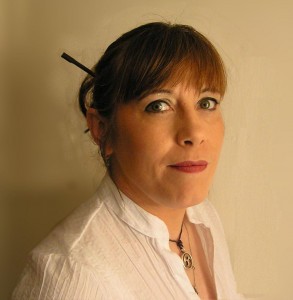 Kes has had a varied career spanning everything from freelancing on the national press through to working as a motorcycle driving instructor. Her extensive experience in journalism has given her a skills set that encompasses everything from article writing to producing SEO copywriting that engages, stimulates and has, on occasion, been known to start some very lively debates. Never afraid to take on challenging work, as a copywriter she has written on every topic imaginable, from car number plates through to complex legal articles. She now spends the majority of her time looking after our freelance copywriters, editing copy, mentoring and occasionally shouting (as editors do) when deadlines aren't met. She's a keen surfer, martial arts enthusiast and strangely enough, quite a good welder.
 Get in touch… talk to us on 01803 865 025 or email us