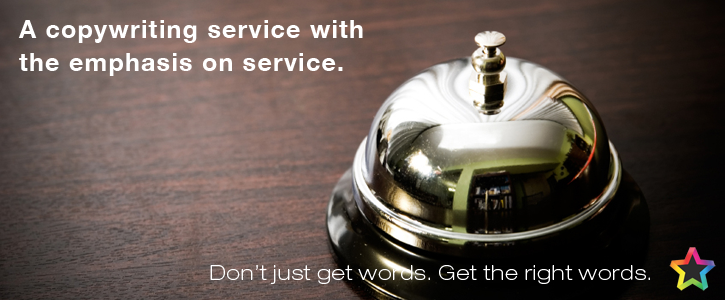 Brands, large organisations and agencies understand the need for a professional copywriting service. At Big Star Copywriting we have the capacity and processes to handle the largest copywriting jobs, maintaining quality and consistency even with relatively short turnaround times and affordable rates. It's why our copywriting service is used by large brands like Ecco Shoes, AudioGo and Ladbrokes and search agencies like E-Strategy, Click Consult and Tug Search.
We've supplied copywriting services to:
Travel: Hilton Hotels, Thomas Cook, English Riviera, Leisure Pass Group
Retail: AudioGo, Daily Mirror Shopping, Science Museum Shop
Legal: legal copywriter for BCL Legal, 1st Claims, MASS Training, InjuryLawyers4U
Fashion & Apparel: Ecco Shoes, Sock Shop, Duo Boots, Crombie
Finance: Tesco Finance, MBNA, Barclays, St Matthew Accounting
Insurance: Tesco Compare, Easy2Insure, Park Insurance, Towergate
Food & Drink: Domino's Pizza, Dartmouth Smokehouse, River Cottage
Online Gaming: Ladbrokes, 10Bet
Health & Beauty: Bellezo, Biotivia, Freederm, SKN
Telecoms: Vonage
Smaller businesses may not have the time, skill or confidence to write their own communications. Our experienced copywriters can deliver these communications – print or web – quickly and cost effectively. while delivering the kind of added value help and advice that small businesses need to get the best from their content marketing.
Use the links below to find out more about our UK copywriting services or read more information about how we work.
Email Newsletters & Direct Email
Need help or a quote on our copywriting services? Call us now on 01803 865 025