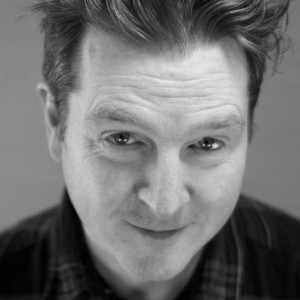 "I've been a freelance copywriter and journalist for more than twenty years. I started as a staff writer for Warner Music and then wrote on music, games and films for the BBC, Amazon, Rough Guides and others.
I've since written for billion pound PLCs, serious law firms, prestigious restaurants, recruitment companies, mortgage providers, management consultants, online casinos, major travel companies and hotel chains… pretty much every competitive online sector and dozens of niche businesses.
It's great to work with someone who listens to a brief, contributes and then delivers. We have a great partnership with Derryck. Having now worked on several projects from software companies to significant international businesses with £1 billion turnover, he adds value to creative work we do. Derryck finds a way to work to our briefs and is always incredibly accommodating with changes and timescales. He's our first port of call when we need words! 
A freelance copywriter who knows how to tell your story
I first got involved in web copywriting and content marketing when I was engaged by the music marketing agency Frukt as a consultant for a web content project for Heineken. Back then the phrase 'content strategy' and 'content marketing' were barely even heard of. But that's what we were doing.
For the last ten years I've been managing Big Star Copywriting. I've got an extremely capable team of copywriters and editors but sometimes a brand or agency needs someone with more experience in order to tell their story effectively. That's me.
Solid advice on how to use your content

I work with a number of clients directly, working as a freelance copywriter under the Big Star Copywriting umbrella. I provide advice on content strategy, content marketing and brand story. I also write.
I've been involved at a high level with a number of businesses, as a freelance copywriter but also as a marketing consultant and as a managing director. I know the challenges that businesses like yours face with communicating to their audience. I'm also aware of the struggles that can take place in achieving a coherent and consistent vision across multiple stakeholders.
Uncovering the real story of your brand
To tell your story properly I like to meet with everyone involved and guide you through the process to uncover the real story of your brand. I can help you find what makes you different and communicate with your customers more effectively.
Derryck Strachan, Big Star Copywriting
Call me now – 01803 865 025