When was the last time you checked in on a business blog and found the most recent post rustling among the tumbleweed that drifted across the page two years ago?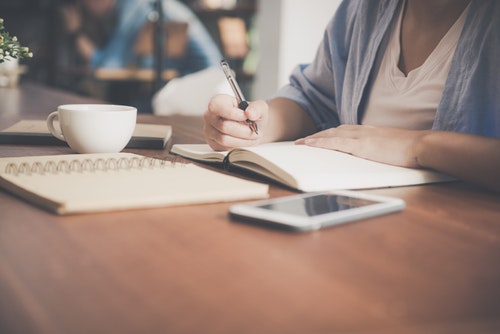 Chances are this happens a lot. Regularly posting moreish content that makes readers want to come back time and time again is hard work. All too often businesses simply give up. Other work and priorities get in the way. Page traffic is low. The star writer leaves. Nobody else wants to do it. Still – the page is left on the website. But if a blog is left abandoned visitors will think your business has nodded off or shut up shop.
Don't give up. With the help of these 4 essentials we'll talk you through how to make a success of your business blog and the reasons why it's worth the hard work. So, if you want to resurrect your page, you are new to blogging or you are just looking for a refresher, let's go.
1. Commitment
If you have a blog then you need to post a regular stream of valuable content. It's what your customers want. It's what the search engines want. It will keep your bean counters happy. Here are three compelling statistics that tell us some of the reasons why:
Blogs, when used correctly, are perhaps the hardest working marketing communication. To reap the rewards requires commitment and consistency. Try to be consistent whatever the frequency. Your readers will want to know when to expect a new post. If you haven't got the resources in-house to keep to this commitment, then you might want to think about outsourcing your blog copywriting to keep your blog regularly updated with valuable content so the tumbleweed doesn't drift across your page.
How often should you post?
Research by HubSpot discovered that businesses posting more than 16 articles per month get almost 3.5x more traffic than those that post 4 times or less. But obviously this really does depend on time and resources. It's always good though to have a couple of evergreen articles ready in reserve for those times when you haven't got time to write something new.
2. Concept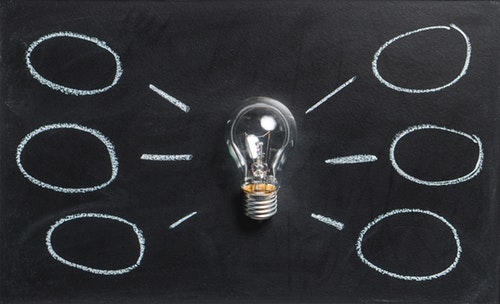 If you are just starting out or you want to bring your page back to life, you'll need to work out the type of blog you want. The best blogs are unrefined, unpredictable and unmissable with an emphasis on useful insight, engaging opinion and practical advice.
You'll need to come up with lots of ideas for posts that build an active audience and delivers what you want to achieve – all roads will lead to more conversions.
A content marketing editorial calendar will help you plan your strategy. Need inspiration? Check how these fantastic content calendar examples from Co-schedule.
3. Capturing an audience
Okay, so now we've got to the nitty-gritty of making sure that people actually get to read your post. Understandably, you want to get more traffic to your site. In achieving this, the title is one of the most important things you will write. It needs to be irresistible to make people click through when it appears in their social media feeds, search results or inboxes.
It also needs to contain a target keyword or keywords that send an SEO signal to Google to make sure your article ranks higher in searches. You will also need to think about how you use keywords throughout the text to add topical relevancy and send more SEO signals.
4. Calls to action
A call to action (CTA) is an essential part of your blog's contribution to lead generation. You've worked hard to get people to the page and grab their attention. You don't want to lose engagement on the page. Here's a quick list of effective CTAs to encourage readers to spring into action and do something.
Email / newsletter subscriptions – in a post-GDPR world, people need to actively opt-in to receive marketing emails from your business. To encourage people to sign up, some businesses hard code a call to action text box that appears at the end of every post. Some companies interweave a CTA at the end of an article or manually add a text box CTA that's tailored for a specific audience
Social connections – make it easy for readers to share your post or follow you by including the relevant social media buttons
Tweet this – a free tool like Clicktotweet allows you to get people to share something you've written within your article
Further reading – include a link to other posts your reader might also be interested in
Comments – if you include a comments section then be sure to respond if someone take the time to comment. Even if it's a negative. Better to provide a response than to just leave it.
We hope these 4 essentials help get you on the right track to making a success of your business blog. We're here if you need our help.
Meanwhile why not check out our guide for everything you need to know about content length.