"Never let a serious crisis go to waste. And what I mean by that is it's an opportunity to do things you think you could not do before." Rahm Emanuel
At a time when most businesses – large or small – are fearing for their future, the title of this piece may seem to be missing the point or, worse, trivialising it. We know you're scared. We're scared too. But, while you're hanging on the phone waiting for HMRC, consider some of these impactful housekeeping activities that you'll reap the benefits of when the crisis passes.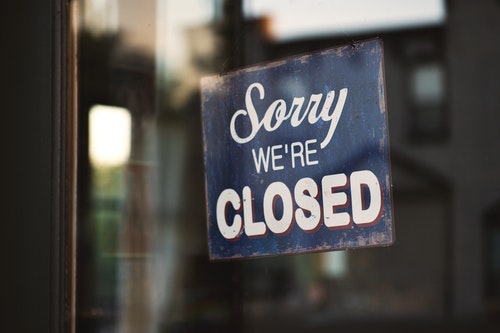 1. Clear out your content
Time was, regularly publishing new content was the way to Google's heart. It's still important to keep your content fresh, but the best way to have an impact on your ranking in 2020 is to work with what you've already got.If your website's been around for a while, chances are you've got a tonne of blog content on there. (No? Read this instead: 17 reasons you should be investing in content marketing).Some of that content, no matter how old, will still be serving you well. Some of it will be bringing you nothing at all and may even be harming your overall SEO by diluting ranking for better quality pages. It's time to Marie Kondo your content.
Start by identifying pages that have brought you zero clicks in the past three months (using Search Console or Google Analytics).Download these to a spreadsheet so you know where you've got to (you're in this for the long haul) and can add new columns. Then, work through the list and mark each page for either upgrading, merging or removing. Make sure to specify the redirect url for any pages you're removing to avoid 404 errors. A few tips:
Don't be sentimental. This page has brought you zero clicks. That means that no-one is looking at it. If the subject matter is irrelevant, or it's targeting an audience you're no longer seeking, remove it. By all means print it and frame it for your own personal pleasure, if that helps ease the blow.
Be patient and methodical. There are no shortcuts to this, and no cheap software is going to do it for you. Accept that this is going to take a long time and do the work in small chunks – say an hour a day – to keep fresh eyes on the task.
Viewing your obsolete articles will prompt ideas for new content, so make sure to jot these down as you go.
2. Tidy up your mailing lists
Have a long, hard look at your historical email marketing results. If your open rate is low (use MailChimp's benchmarks for your industry to compare) then take a breath, let go of your 'subscriber' vanity metric and prepare to cull. It is better to have 50 engaged, relevant subscribers than 5,000 poor quality ones.
If you're a B2B retailer, review your lists: are they brimming with gmail and yahoo email addresses or nicely populated with business emails? If email addresses look spammy, chances are they are exactly that. Remove them, and think about how to improve the quality of your email marketing sign-ups in the future.
For B2C, take a look at how long ago these customers purchased. If it's more than two years and they've never opened your emails, maybe it's time to consider a re-engagement campaign.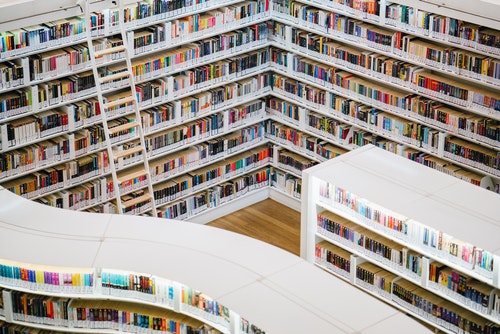 3. Speed up your website
Site speed, alongside mobile friendliness, is one of the most impactful of all SEO tactics. But, if you're not a web developer, addressing a slow load time can seem daunting. Most of us, after all, don't work in javascript on a daily basis and wouldn't know a cache validator if it hit us in the face.
Still, there are things you can do yourself that can have a positive impact on your website and, over time, your position in the search results. And one of the biggest changes you can make, without any technical expertise, is image size.
Start by identifying the culprits. We recommend Screaming Frog as it specifies image size within its report. The free version will analyse up to 500 urls, which will keep you going for a while.
Put your website url into the box at the top and then, once the crawl is complete, click on the Images tab at the top. Choose Images Over 100KB from the right hand menu – these are the ones you need to reduce / replace.
If you're a WordPress user and have the required access level, you can download a Plugin to do the heavy lifting for you. WPBeginner has compiled a handy list comparing some of the main image optimisation Plugins.
4. Review your hosting
If you're a website owner, you should review your hosting provider at least once a year to make sure you're getting the best deal. Here are some factors to consider:
The actual, total price you're paying each year. This includes the cost of renewing SSL certificates, domain name renewal and your hosting package. Most hosts capture new business on the basis of per-month prices (when you're actually paying annually) and usually with special offers for a limited time. Tot up what you're paying now – it's highly likely there's now a cheaper option.
Webspace (a.k.a. disk, local storage or disk space, but not to be confused with monthly visits, traffic or bandwidth).
There are many different things to consider when understanding your webspace needs but, on average, 10GB of webspace will be more than sufficient for most sites. Before you research alternatives, take a look at your existing hosting account and see how much disk space you're using. Don't be tempted to pay more for the offer of 'unlimited disk space' – it is likely you won't need it. If you can't find the information, ask your host to tell you.Shared Hosting vs. Cloud or Dedicated hosting.
Shared hosting is usually the cheapest hosting option and therefore where many businesses start out. However, if your web traffic has grown, it may be time to consider Cloud or Dedicated hosting, which can have a significant impact on load time. If in doubt, ask your current host and be sure to check with any potential new ones.Researching web hosts can take time, but the rewards can be lower annual costs and a better-performing site. So get stuck in.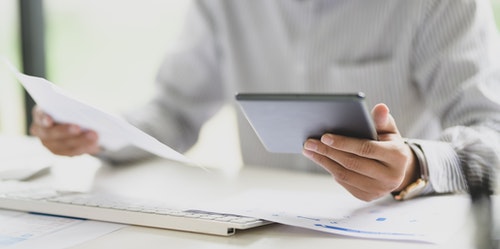 When was the last time you checked out your own website? Like, really checked it out? Now is a great time to review your messaging, dig deep into your competitors' activity and take a fresh look at your site from a visitor's perspective. Here are some things to consider:
Is your key messaging 'above the fold'?
Make sure key messaging and features/benefits are positioned at the top of the page so it's immediately apparent what you offer and how it benefits customers. Up until fairly recently, every website design seemed to hinge on a massive, full width image or video at the top of the page or (worse) a load-time-sucking image slider. Now is the time to get rid of it.
Google now considers mobile experience over desktop when deciding how to rank a website.
You can (and should) use Google's Mobile Friendly Test to assess areas for improvement however, as you're using this time to re-familiarise yourself with your own site, make sure to explore it yourself. Navigate through your site on a mobile, making a note of any snags you find.
Some things to consider:
Is it easy to find everything?
Do you have to zoom in to see text at any point?
How are images rendered on mobile? Do they still make sense?
How easy is it to click on your menu navigation on a smaller screen?
Does everything work? Do you come across any 404 errors when navigating through your site? Double-check using Screaming Frog or, if you're using WordPress, install a Plugin like Broken Link Checker
What are your competitors up to? And are they who you think they are?
When we carry out our free SEO and Content Marketing Audits, we always ask businesses for their top three competitors. Most business owners can rattle these off pretty swiftly but, in the swift waters of online marketing, it's risky to not review competitors regularly. Who's top of the pile right now for your target search terms?
Take the time to pay attention to the above now, while you can, and you'll find yourself with a more streamlined, efficient and effective website when you start welcoming streams of customers through your doors once more. Want to talk about making content marketing work for your business? Give us a call on
01803 865025
or
drop us a line.