Every retailer knows that an online presence is a must if you want your business to thrive; in 2018 the value of UK ecommerce sales was placed at £688.4 billion (statista). But, according to research by Barclays, an ever-growing returns rate risks hindering growth of this booming business.
The convenience of online shopping, combined with our umbilical attachment to smartphones, means ecommerce is here to stay. If you're already an established online retailer, you'll know it can be lucrative. You'll also know that returns are the bane of your ecommerce business.
Debate still rages over whether free returns encourage spending or simply escalate the issue, but one thing is clear: product returns are costing UK retailers dearly – to the tune of around £20bn a year (ft.com). In this post, we're going to look at what we know best (and what we know works): the power of copy to reduce your return rate.
Content Item #1: Well-crafted, detailed product descriptions
You already know that accurate and varied product images are one of the keys to online success. And that providing a short, 360 [degree] video can help boost sales and effectively explain your products. But don't rely on imagery alone. Product descriptions are absolutely fundamental for ecommerce success. How fundamental? Well, according to Search Marketing gurus SemRush, if your production descriptions aren't up to scratch, you'll lose 30% of your potential customers.
Product descriptions should be used to set customers' expectations as well as showcase product features and benefits.
Whether you're selling a laptop or a T-Shirt, describe the intended purpose of the product. Provide detailed information like dimensions/weight and material (under a separate tab if you like). The devil really is in the detail: 50% of customers will return an item if it doesn't match the product description (Salsify Consumer report)
Above all, don't just set a product description up and forget about it. Set a reminder to review customer feedback at regular intervals: is there a common theme for returns on this product? If so, can you resolve this in the product description? The more customer issues you can address at the decision-making stage, the fewer disappointed customers you'll have.
Here at Big Star, we use customer reviews from your own site as well as other online retailers to help us craft your product descriptions: what features do people consistently love about the product? Where could communication be clearer?
Find out about our product description writing service >>
Content Item #2: Follow-up emails
What's your customer doing between 'your order's been dispatched' and 'please review your latest purchase' emails? For the large percentage who'll return their online items, probably packing up the product and letting it sit in the hallway for a few days, waiting for its forlorn trip to the post office.
We encourage you to use this time to speak to your customers – remember that their decision making doesn't stop at the order confirmation button. Regardless of what you sell, you should have some kind of customer onboarding process.
"But it's a T-Shirt", we hear you cry, "what guidance would people possibly need?"
Buyers' guides shouldn't just be used to support purchases on your website (more on these below). They can also be powerful tools to inspire, educate or reassure customers in that all-important time between delivery and return, when they may have not 100% made up their minds. A customer may be underwhelmed on receipt of a £45 black T-Shirt but then 15 Hot Spring Trends for the Humble Black T-Shirt arrives in their inbox, full of inspiring ways to wear it.
Use your returns data and customer feedback to decide which products could benefit from onboarding. Start small and test the results.
PS:If you're not already gathering reviews for your ecommerce products, you need to start. Companies like TrustPilot and Feefo make it incredibly easy to set up and, with 63% of customers more likely to make a purchase from a site which has user reviews (Econsultancy), you really can't afford not to.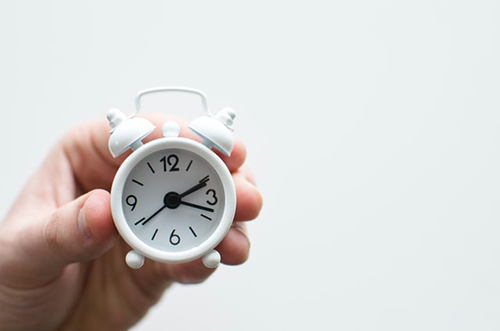 Drive traffic growth with smart SEO content
Need help creating engaging, on-brand content for your website? We're the go-to copywriting agency for businesses just like yours.
Drive more traffic
Increase sales
Entice customers
Revolutionise your brand identity
Content Item #3: In-depth buyers' guides
You probably already know that Buyers' Guides are an essential component of ecommerce SEO. You're no doubt also already aware that they're a powerful way to showcase your brand as an expert and drive sales. But how can they help reduce returns?
Engaging Buyers' Guides are great for addressing those questions that, left unanswered, can result in a return. Combined with plenty of quality lifestyle imagery, they also serve to inspire customers and enable them to connect with a product in a personal way. Giving customers useful advice helps to build loyalty as well as enable them to make an informed decision, making a return less likely.
As mentioned above, a quality Buyers' Guide can also be repurposed as a follow-up email to customers who've already purchased.
Content Item #4: a cracking returns policy (yes, really)
We encourage you to get creative with your returns policy. It might be boring to you, but it is likely to be one of the most visited pages on your Ecommerce website: a whopping 68% of shoppers will view your returns policy before making a purchase (UPS).
Done right, a returns policy can encourage sales, build brand loyalty and reduce returns. Do it wrong and it can put people off making a purchase at all: according to research by Metapack, 56% of customers will be deterred from buying if they don't like your returns policy. Here's how to make it work:
Use clear, concise language and don't resort to legalese.
Your returns policy should fit in with the rest of your branding and tone of voice: remember that more than half of your potential customers are going to read it
Split the process up into easy-to-read stages.
Always bear your mobile audience in mind: how easy is it to read this content on a small screen?
Consider a simple infographic to demonstrate the process, or even a quick animation.
Failing that, the use of simple icons can help break up the page and provide at-a-glance references
Finally, hiding your returns policy away in the hope that it will discourage returns will not work. It will just make people dislike you. Make it easy to find, and make sure it's available throughout the customer journey. Returns Management Software experts ReturnLogic recommend putting it on the Product Page, Home Tabs and Footer, the Checkout Page and once more in the Confirmation email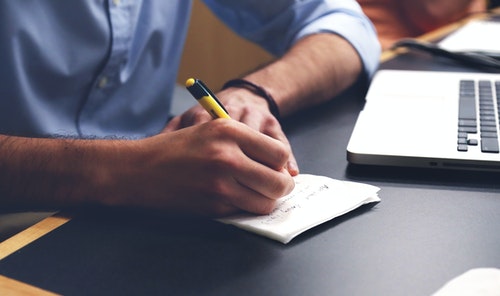 Content Item #6: a clear Shipping Policy
You might think that a shipping policy is just a legal document, but it's much more. It's a marketing tool as well.
Shipping is a major factor in determining whether a customer will purchase your product and come back to you time and again. A clear, well-written shipping policy sets clear expectations for your customers and helps build trust.
In the world of eCommerce, shipping can get complex, and your customers likely have a lot of questions around free shipping, surcharges, duties and taxes and customs. These are all areas where customers need to know your policies. This level of transparency signals to your customers that you understand the complexity of shipping and want to best serve their needs. When done right, this will lead to higher conversions and more loyal customers. But where do you start? A tool like this 'shipping policy' generator from Easyship makes it simple for you to produce a policy that's a combination of legal and sales best practices which is tailor made for your business.
Content Item #6: another follow up email
You've done all the above and the customer still returns the item. Rather than just striking them off your Christmas card list, find out how the returns process went for them. Did they find it easy? Is there anything they'd change? And Oh! Look! We have another item in stock that's similar to the one they returned. Offer them a discount code. Don't ignore your returners: you have a lot to learn from them and a well-crafted email will enable you to build a relationship with them even if it didn't work out this time.
Combine the above with a robust customer reviews strategy and razor-sharp attention to customer feedback: your returns department (and bottom line) will thank you for it.
What do you think? How do you use content in your ecommerce stores? Let us know in the Comments section below.
Interested in reducing returns with professional e-commerce content? Give our experts a call on 01803 865025 or drop us a line.