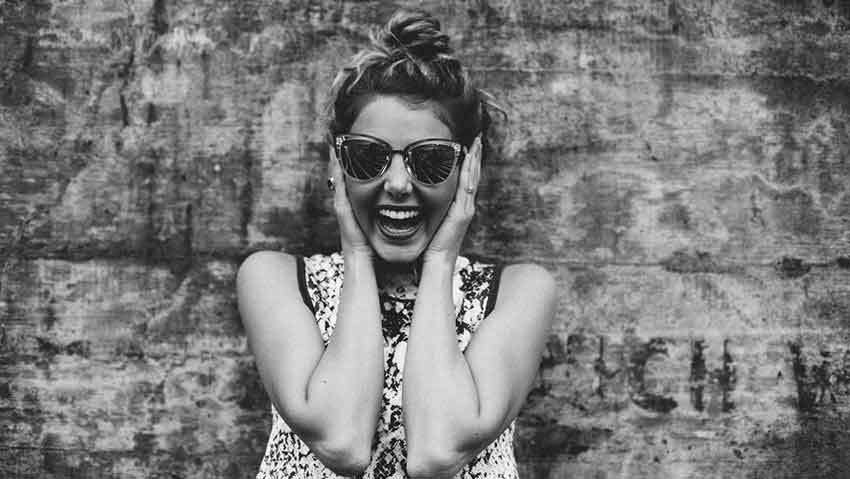 A lot of content marketing campaigns falter because they don't resonate with their target audience, and are either too generic or impersonal. Creating content just for the sake of it (it'll almost certainly be boring) is a sure-fire way to alienate your audience and can even create a sense of mistrust.
Being personal and human in your content creates an affinity between your business and consumers, and in turn, will bring you more traffic and more exposure.
Getting To Know Your Audience First
Knowing your target market is a crucial first step in getting your strategy right. The best way to do that is to put yourself in your customer's position.
Contacting existing customers via email, online chat and social media will help you find out what sort of people they are. You can also look at your sales data, customer enquiries and frequently asked questions to enhance the profile. You can also use third party market research to provide more general data on your target customer.
All this information can help to build up a customer avatar – a representation of your ideal customer which includes key attributes like gender, age, location and social standing, as well as things like media preferences, shopping habits, and the main challenges they face related to your area of business.
Usually, businesses will have more than one customer avatar – typically 3 – 4 will represent the different consumer profiles you are trying to appeal to, each with their own desires and challenges.
Understanding the specifics of your target consumers' lives enables you to tailor your content to match their interests. Knowing your audience inside and out will also allow you to develop your services and products to more accurately meet their needs and expectations.
Importance Of Tone
Once you have fully identified your audience, the next step is to perfect your tone and style so that you are talking to them in the right way.
While there may be many other brands selling the same products or services as you, your tone of voice can set you apart, becoming instantly recognisable from the content you release. In some cases, tone of voice can become a selling point in its own right – think of the quirky tone of Innocent.
Adopting a conversational tone is usually the best way to engage with your followers. However, it's  important to get the balance right, as you may also need to be authoritative. Look carefully at your avatars – how do you want your target customer to see you? What do you sound like to them?
Consistency is imperative – you don't want to run the risk of sounding like a cacophony of different voices. If your niche is somewhat 'outside the box' for example, and you're aiming to be quirky in your content, you should always stick to this style and avoid using any jargon or long-winded language. Any sudden change in tone is jarring and confusing.
It can be quite a challenge to achieve consistency in tone if your in-house team don't have a high level of professional writing experience or if the work is handled by several different people. This is why many companies use a copywriting agency, or at the very least create a brand story, tone of voice guide or style guide.
Producing Epic Content With A Narrative
Once you have your audience figured out and your tone of voice perfected, you're ready to deliver first class content to your customers. Many companies think that content marketing is all about imploring a consumer into making a purchase, or any other CTA (call to action), and while this is largely true, the modern consumer is wary of being overtly 'sold' to, particularly if they're engaging with you on social media, which is why your brand will want to trigger their emotions instead.
The reason established brands sell is because they're able to make an emotional connection to the consumer. A great example of this can be found in one of Nike's advertising campaigns, where they tell consumers to "Find Your Greatness". A series of other highly motivational quotes, coupled with interchanging images of regular people and famous sports stars are used together to great effect to convey that, hell, anyone can be great.
Tapping into the psyche of your audience using a well structured and emotive narrative allows your target market to understand how and why your brand can benefit them. Typically, a narrative begins with a conflict of some sort, which is generally where your product or service comes in and offers a path to resolution, rounded off in an impactful climax.
Often companies can be quite complicated in the way that they function, so creating a compelling story is a great way to show that you're easy to relate to as well as making it memorable.
Avoid using manipulative language or embellishing the truth, because your story will not be received positively, and this will only cause mistrust amongst your audience. If your narrative is received well and gains traction, it has the capacity to launch your brand into lofty new heights, and may even attract media coverage.
Interacting With Your Customers
Finding the right places to engage with your customers is crucial to successful content marketing and using social media is virtually a given. People who choose to follow you on social media do so because they like your service and have trust that your channels will follow up on any queries, updates, troubleshooting or help.
Positive engagement means that you address your audience directly, and provide in-depth solutions to individual cases. This type of personal engagement can also strengthen your ties to loyal customers, and you can even offer them things like VIP promotional deals to cement this trust.
Building rapport with social media influencers and bloggers is another means of gaining more exposure – if they decide to talk glowingly about your brand and share your content to their followers. Having a good online PR strategy for building these relationships is becoming increasingly essential to any content marketing campaign.
Nurturing your audience is paramount to a personalised content strategy and can boost your brand lift by 323%. Following up to feedback to your content makes them feel involved, and builds a sense of community, while participating in discussions on your content is always a good way to show your authority, and also keeps the engagement levels high.
Many brands involve their audience in decision making for future products or services. To display such trust in your consumers shows that you are very mindful of their desires and ideas. The toy company, Lego, has a brilliant concept where they offer their followers a fantastic incentive whereby fans send in submissions of their design ideas, which are then put to a vote, and a design that gets 10,000 votes is then selected and created for worldwide distribution.
Optimising UX & SEO
UX (user experience) plays a large role in the engagement of new leads and existing customers.
One of the principle ways to hone this is by integrating your content so it is easily accessible and noticeable. This involves the inclusion of external and internal links in all your blog posts and placing promotional links where related information is provided.
By adding these enhancements, you permit visitors to gain a greater insight into a particular topic, a direct route to a CTA as well as the possibility of acquiring your services or products.
Embedding your social media channels to your main site should be a prerequisite, particularly if you have Instagram and YouTube accounts that showcase the more visual aspects of what your business is all about. Needless to say, all of your content should not only be clearly visible but also easy on the eye.
Ensuring that your content marketing is personal requires you to set yourself apart from your competitors and offer differentiation, although you also need to fine tune everything in tandem with a strong SEO strategy to ensure your standing in search engines. Because SEO entails using keywords and phrases that others in your industry also use, it is a huge challenge to marry the two requirements and make your content unique.
Any decent agency will specialise in striking the right balance between optimised SEO implementation and expertly crafted copy (with the latter actually being the most important – and the evidence backs this up). Keywords and phrases that are researched and selected stringently, will make sure that your content is ready for Google indexing, whilst great writers create a captivating read for your audience.
We place a strong focus on the relationship with your business and maintaining excellent communications throughout means that no stone will be left unturned along the way to enabling customer engagement and retention, securing new leads, growth and conversions.
If you think we can help, drop us a line or call us on 01803 865 025.