"The greatest danger in times of turbulence is not the turbulence — it is to act with yesterday's logic." Peter Drucker
As COVID-19 storms through 2020, hurling our habits and treasured systems against the wall, we all know we have to change to survive. From the domestic adaptations needed to successfully work from home, to the national and global adjustments our governments must make, the world post-COVID will not look the same.
If you're a business owner, you may be feeling the winds of change blow more keenly. Amid huge uncertainty, you need to adapt at a faster pace than probably ever before.
With customers still unsure of the safety of the high street, having a strong online presence has never been more essential for survival. But where do you start? What will give you the best return for limited cash? And how do you do it quickly? Our checklist is here to guide you through the process, and help you avoid some of the most common pitfalls along the way.
1. Get a website
Seem too obvious? A 2019 survey by UENI found that 75% of UK small businesses did not have their own website. If this is you, read on.
If you already have a website, read 5 Useful Things You Can Do When Business is Quiet for some tips on making it perform better for you. Then come back and finish this article.
Businesses cite many reasons for not getting online. Here are some of the most common:
"We already have more leads than we can handle, just through word-of-mouth"
"I'll never be able to compete with Amazon / Ebay / My Massive Competitor"
"Google favours big brands so I'll never get anywhere near the first page of search results. So what's the point?"
"Websites cost thousands of pounds – I can't afford it"
"I've got a business page on Facebook – isn't that enough?"
We've addressed each of these in detail in our article Don't Need a Website? Read This but here's a spoiler: you do need a website. To not have one is business suicide. Here's how to get it done quickly and, if you're on a budget, cheaply.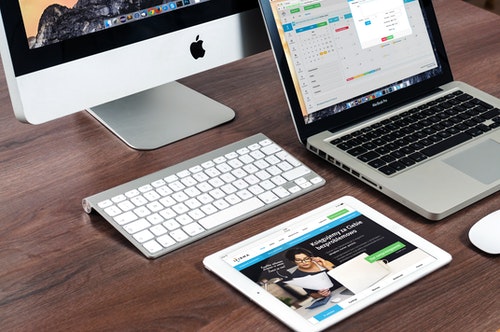 Don't start from scratch.
At the risk of upsetting all the clever developers we know and love, if you need a website fast then your best bet is something ready-made.
If you're a service provider, choose WordPress. There is a reason that 37% of the entire web is built on it: it's good, it works and – for the business owner in a hurry – it's quick and easy to set up.
If you're selling online, go for Shopify or BigCommerce. As your business grows, you may want to look at a bespoke solution but – right now – you just need to get some products online and start making some money from them. Bespoke ecommerce is both costly and time-consuming: start small and make sure you have a viable online proposition before investing heavily.
What about the words?
At a bare minimum, each of your web pages should have 150 words of original content. Ideally (and if more needs to be said about the product or service), you should be looking at 300 words. Blog articles should be upwards of 1000 words.
A professional web copywriter will get your on-brand content to you quickly and efficiently. They'll also optimise your content for search and write with conversions (sales or lead generation) in mind. Alternatively, you can create it yourself if you're on a tight budget, but be aware that – unless you're a comfortable writer – this can be harder than it first appears and take up a lot of your time.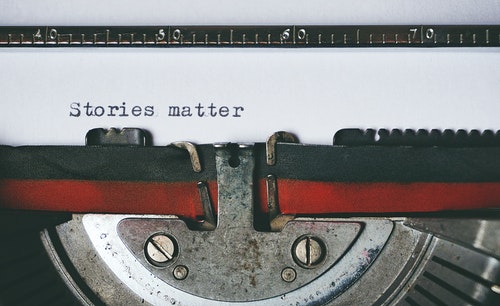 To sum up – websites
So, lesson one is: it's easy to set up a website and making the most of existing systems can save you a tonne of time and money.
Lesson two? Don't try and build it yourself. Using an experienced web designer will save you money in the long-run because your site will do what it's meant to do from the start. Endlessly tinkering with your own site is not the best use of your time – trust us.
A simple website – just enough to get you going – does not have to cost a fortune. Be clear with your web designer from the start about how much you can afford to spend and figure out – together – what is truly essential. You can ask your web designer to use a 'Theme' to keep costs down and delivery time short (they'll almost certainly use one anyway). There are literally thousands to choose from (have a wander through themeforest and take a look).
A quick word on hosting
Once you've chosen your domain name, you'll need hosting in order to turn it into a website. Here are a few factors to consider when you're researching hosts
You don't have to use the company you registered your domain with for hosting (although they'll try and tempt you). Shop around.
When reviewing hosting prices, make sure you understand the actual, total price you're paying each year. This includes the cost of renewing SSL certificates, domain name renewal and your hosting package. Most hosts capture new business on the basis of per-month prices (when you're actually paying annually) and usually with special offers for a limited time.
10GB of webspace – also known as local storage or disk space – will be more than sufficient for most sites. Don't be tempted to pay more for the offer of 'unlimited web (or disk) space' – it is likely you won't need it.
Shared hosting is usually the cheapest hosting option for new sites. As your site gets bigger you may want to move to Cloud or Dedicated hosting.
Get a Google My Business Profile
Google My Business is free and, done properly, can generate relevant, local traffic to your website and calls to your business number almost instantly.
You'll need to verify your business, complete your Profile fully and gather as many reviews as you can (more on this below), but getting to the top of the 'local pack' is much more achievable for a new online business than hitting the top spot in the main search results. It's a quick win – so put some time aside to do it properly. Check out this optimisation guide from the experts at Search Engine Journal to get started.
Reviews can help boost your ranking, improve performance of your paid ads and push you to the top of the coveted local "three-pack'.
As you grow, you may want to consider using third party review software such as TrustPilot or Feefo, but the quickest way to get started is to use Google Reviews – these will boost your Google My Business profile and can, later, be incorporated onto your website.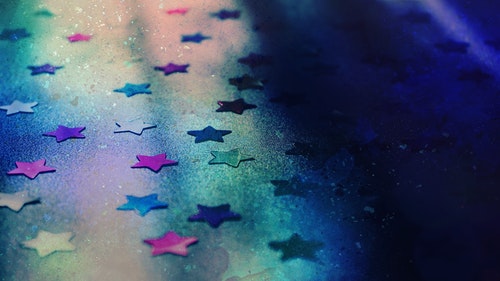 How to find your Google Review link
Go to the Google Developer Place ID Finder
Type your business name into the search box
A text window will appear with your address and a Place Id – copy the Place ID
Paste it at the end of the url below, replacing the holder text https://search.google.com/local/writereview?placeid= so your final url looks something like this: https://search.google.com/local/writereview?placeid=ChIJE9cH6-kcbUgRivZmWDVjLYA
Use your existing network to raise awareness of your new site. Tell them you're starting out online and you need help getting the word out. Do NOT be tempted to ask for their opinion on your new website – everyone will have an opinion and they'll be so busy expressing it that they'll forget to share your site.
This is such an obvious and simple step that it frequently gets overlooked. But remember that your friends and family want you to succeed and, as with gathering reviews, people respond well to requests for help with clear instruction. And it's free!
Start building a business community on social media
For a nascent online business, we'd recommend starting with LinkedIn. Create a LinkedIn Company Page and start building your network. Begin locally: these are people that, by geography alone, you have something in common with and so are more likely to connect with you. Again, be honest with them: there is no shame in starting out.
Look for complementary, non-competing businesses, keeping your ideal customer firmly in mind at all times. Considering the
customer success gap
– what other services will help my customers get more out of my product? – can be a good place to start when researching other businesses to connect with.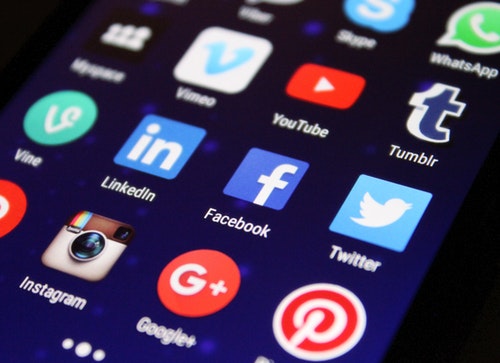 Once your website is up and running, pay-per-click ads can be a cost-effective way to drive the right traffic to it. Google Ads is the most well-known of the PPC options and, provided you're careful with your keyword research and monitor your campaigns closely, can be highly cost-effective.
The power of Google Ads is that you get to target people who are searching for exactly what you offer. If you just want to increase awareness of your new site to a particular audience, try Facebook Ads (you'll need a Facebook business page to do this)
Here, your attention should be on your Audience targeting – if this is too broad then Facebook (as with any PPC platform) can be an eye-wateringly fast way to waste money with little or no return. Go back to your customer avatars and use everything you know about your ideal customer to craft a perfect audience and keep your costs down.
What next?
Getting your business online for the first time can be a daunting prospect, but the trick is to not try and do everything all at once. Start simple and allow yourself room to grow: the 6 steps above are a great place to start.
We can support you with cost-effective, powerful content for your new website.  To find out more, give us a call on 01803 865025 or drop us a line.