"I cannot eat this bread, it is too stale"
Shaun Bythell in Confessions of a Bookseller wryly wonders about the usefulness of this travel phrase from The English Tourist in Italy. Pretty useless phrases like this are comedy gold for comedians such as Bill Bailey and Adam Buxton too.
But there is a serious point here about the difference between learned language and lived language.
"The language we learn in books, online or via apps needs to be practised with the people that live the language at home, at work, on the streets."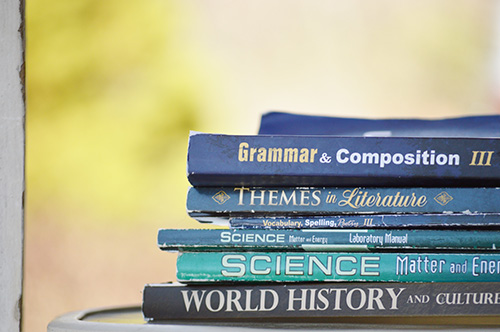 As any language graduate, traveller, or ex-pat that has set up a life abroad knows, unless you've lived somewhere for years and years you still won't think like a local or truly feel immersed in your adopted country's culture, economics, politics, even. What's all this got to do with using a UK copywriter and saving you money? The short answer is – everything.
Any successful content marketer will tell you that the most successful content is written by an experienced copywriter in their native language. In truth, most copy is written either in-house or outsourced to a local or national agency (just 7.7% of businesses outsource blogging tasks overseas).
Tempting as it is to take up an offer of $5 blog posts, using a writer whose first language isn't UK-English and isn't based in the UK probably won't save you much in the long run. Here are 5 reasons why.
High quality content cannot be produced on the cheap
You customers will expect to find useful, relevant content regardless of channel. So you'll need a consistent stream of unique content for your website / blog, email campaigns, social media, printed materials and much more. When you outsource your copywriting you are, in a sense, outsourcing your reputation and entrusting the integrity of your brand and the quality of your content output. Producing this high quality content cannot be done on the cheap.
There are no two ways about it. When it comes to copywriting, you really do get what you pay for.
The last thing you want is poor quality copy written by someone that doesn't intuitively understand your business, audience and market and doesn't talk the same language as your customers or visitor base. This level of dexterity and precision is a tough gig for somebody that is not writing in their first language and has never lived here.
Words, terms and meaning can get lost in translation. Copywriters using their own language will make spelling and grammatical errors. So just imagine what it's like trying to write flawless copy if the writer is a non-English speaker. Spelling and grammar checkers will only them so far. The writer also has to think about whether they should use, or avoid, slang, idiomatic expressions or clichés. We haven't even got onto the perils of misunderstanding nuance and avoiding cultural miscues.
The overseas copywriter may resort to copying and pasting content and then you could find yourself on the wrong side of UK copyright laws (which an international writer may not be up to speed with in the first place).
You're not even guaranteed that somebody will get all of this if they are from another English-speaking part of the world – the USA, Canada or Australia. There's still plenty of room for errors and misunderstandings to creep in.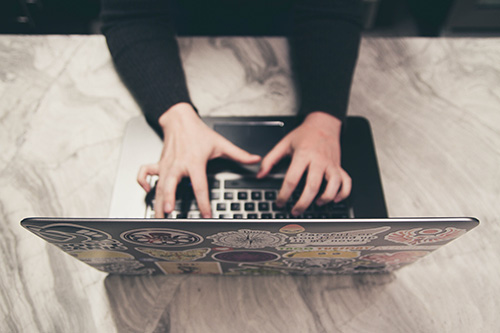 Most businesses turn to the specialist skills of an external copywriter because they do not have the time or talent to do this in-house. Once an experienced copywriter has been briefed, they should be able to deliver what you need with minimal contact.
If you are outsourcing to somebody who is not working in their first language, an awful lot can get mangled in translation and you may have to spend more time explaining what you need, answering endless emails, rewriting copy, editing and proofreading.
You'll need more than blog posts
Effective content marketing is more than just blogging. You might find an overseas writer who can write a few posts here and there – but what about everything else?
For example, if you are an online retailer then you'll need compelling product descriptions for your website. When you think that poor product content is a major reason why online shoppers just give up and go elsewhere, it really does pay to invest in great product descriptions that inspire customers to actually buy. The right writer will get you the results you're after, first time round.
It pays to be on the right side of Google
If somebody does offer to write $5 blog posts for you then it's tempting to just become a voracious content publishing machine. But, if this content is poorly written and difficult to read, your customers and visitors probably won't want to come back again. It could also mean you get on the wrong side of Google and the $5-article may never see the SERPs light of day.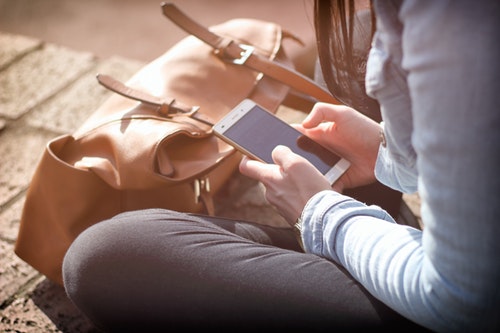 The search engine giant uses around 200 ranking factors to rank the pages it displays in its search results. And Google really cares about the quality of the content on the page. Its Panda algorithm can penalise a page that has low quality content, which is known as 'thin content' (you can read our Complete Guide to Thin Content here).
Duplicate content, content overly stuffed with keywords and visitor numbers that quickly click back to search results can also affect your rankings.
People are also less likely to link to, or share, low quality content (links are also ranking factors). A UK copywriter will be able to structure and write content so that it's naturally reader and search engine-friendly. They'll also understand the local nuances of the topic in hand, which will help make the article more relevant with plenty of supporting keywords.
PR blunders can be costly
As we mentioned earlier, you are entrusting the integrity of your brand's reputation when you outsource your copywriting. You need to have confidence that your campaign content will not keep your crisis management team busier than they should be.
If the person who is leading your marketing efforts (again this could all come back to you) is super busy so they ask the copywriter to post stuff without checking first, or they don't read every word, you can quickly have a PR disaster on your hands. A UK copywriter can be the first, and best, line of defence. A cheap solution can quickly become an expensive mistake.
Big Star Copywriting has a strong team of UK copywriters with expertise in multiple sectors. Give us a call on 01803 865025 or drop us a line to find out more.