Recently we blogged about duplicate content and why it's bad for your website and your content marketing strategy. So, assuming that it's something that you want to avoid, how do you go about identifying duplicate content? We've researched some of the best duplicate content checkers out there and listed them for you below (you're welcome). Before we start – here's a quick reminder of why you need to check for duplicate content:
• To ensure that the content on your website is fresh and you don't get stung by duplicate content SEO penalties
• To check that your web copywriters are submitting original work and not cutting and pasting that of others – particularly if you're running a copywriting agency
• To check whether other websites have plagiarised your content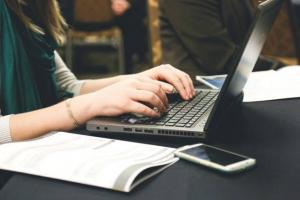 Of course, it would be an incredibly tedious and impossible task to scour the internet looking for traces of content amongst the millions upon millions of other websites (though Googling a paragraph from an specific piece is one rudimentary way to identify copying.) Fortunately, there are a number of good tools out there which copywriting agencies and businesses can use to identify duplicate content. Here we take a look at some of the best ones available today.
Duplicate Content Checker Top 5…
1. Copyscape
Copyscape is perhaps the most popular duplicate content checker out there, and is used by a variety of organisations, from copywriting agencies and online businesses to academic institutions.
There is a free version of the tool available and a number of tiered services that offer improved functionality and more comprehensive checks. Users on the free service must compare webpages by entering a URL, which means checks can only be made after content has been published. The number of results the free service returns is also limited, so you won't get the full picture unless you upgrade.
Copyscape Premium provides users with enhanced search and management tools, allowing them to track cases of plagiarism, check entire websites at once and, most importantly, check as-yet unpublished content via the copy/paste function. This makes it a suitable service for those organisations dealing with large amounts of new copy, such as copywriting and SEO agencies. The Premium service charges a variable rate for searches – with the first 200 words costing $0.03 and every additional 100 words after that costing $0.01.
Copyscape also offer a popular 'Copysentry' service. This automatically checks for duplicates of your website content periodically and notifies you when anything new is detected. The basic Copysentry service checks for duplicates once a week and costs $4.95 per month for a maximum of 10 pages. After the first 10 pages, each additional page costs $0.25. The advanced service checks for duplicates every day and costs $19.95 a month for the first 10 pages and an additional $1.00 a page after that. Both services limit websites to a total of 500 pages.
Though its free service has its detractors, Copyscape's premium services are considered some of the best in the business. For those dealing with large amounts of content, it's certainly one of the most attractive propositions.
2. Grammarly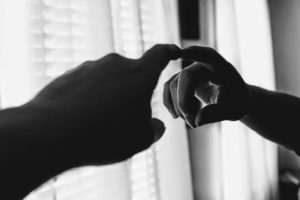 Grammarly functions primarily as a highly accurate grammar checker. However, it also boasts a built-in plagiarism feature, too. This feature is only available to paying Premium users, though a free seven day trial is available.
There are three different payment plans for Grammarly's Premium users, each covering a specific period of time. For those that want to take it one month at a time, the monthly cost is $29.95. For those who wish to sign up for four months, the monthly cost is $19.98. For an annual subscription to the service, the cost is $11.66 per month.
While Grammarly's basic grammar checking service can be used for free, limitations are imposed on it and anyone looking for a duplicate content checker will need to upgrade to Premium. Alongside Copyscape, it is considered one of the most accurate plagiarism checkers available and users also benefit from suggested improvements to any text that is submitted. As the name suggests, it's good for improving the grammar of content, though it is no substitute for a properly trained web copywriter.
3. Siteliner
Siteliner comes from the people behind Copyscape and takes a slightly different approach towards duplicate content. Whereas most other plagiarism checkers compare a page on your website to all of the websites out there on the internet, Siteliner checks for internal duplications. This means that it searches your entire website for reoccurring content. You simply enter your web address and then the online tool will check it for duplicate content as well as broken links and other issues.
It's available as both a free and paid, premium service, and benefits from the years of experience accrued by its developers when they created Copyscape. The free service is limited to a single monthly analysis of sites no larger than 250 pages. The Siteliner Premium service offers unlimited analyses of websites of up to 25,000 pages. Signing up to Premium is free, though each analysis is charged at a rate of $0.01 per page.
Ensuring content is not duplicated throughout your own website is an important for a number of reasons. First and foremost, it can drastically affect your SEO rankings, with your website visibility suffering as a result. Secondly, duplicated content is not conducive to attracting repeat visitors to your site. While a certain amount of duplication is to be expected – sidebars and navigation tools, for instance – Siteliner accounts for these common duplications and focuses on repetition of content that should be original.
4. Duplichecker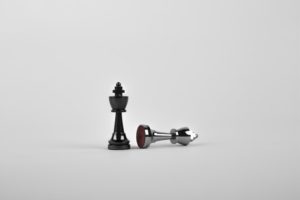 Duplichecker operates in a similar way to the above content checkers, but also allows users to upload a .doc or .txt file for scanning. This could be particularly handy for businesses or copywriting agencies who are dealing with large amounts of content on a regular basis. It's a free service that is known for its reasonably accurate results and for being used predominately by students, copywriters and bloggers.
As a free service, Duplichecker is unique. Whereas many other services advertising themselves as "free plagiarism checkers" store all submitted documents and reserve the right to use them as they deem fit in the future – Duplichecker does no such thing. Users need to be extremely careful before submitting any of their content to free online plagiarism services and should not do so without having performed extensive research first. While many are legitimate, an increasing number of free services are financing themselves by re-selling submitted copy as original content.
5. Plagiarisma
Plagiarisma is a free tool that allows you to copy and paste a portion of text or enter a URL and then check for duplicate copies across the internet. Users can also load a file for checking. Though basic, it's a good option for small businesses operating with limited budgets and is a popular choice amongst students checking essays, too. It can be used to compare content written 190 different languages, supports a variety of file types, and is no-frills alternative to the more flashy content checkers available.
Like Duplichecker, it does not store any uploaded content, so users do not need to worry about their content being used in any unauthorised manner. Though it doesn't boast any exciting advanced features, it provides accurate results by checking a variety of search engines and is well-known as a reputable and respected plagiarism checker.
Alternative duplicate content checkers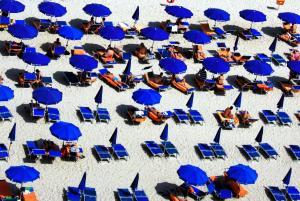 There's a huge range of online services available to those organisations and users who need to ensure content is not duplicated. However, it's absolutely vital that you take a long look at any terms and conditions of use before you employ their services. Though the free services we've listed above don't store submissions, many others do. Rather than limiting your exposure to duplication, use of one of these sites could actually increase the likelihood of duplication, especially if they go on to sell it as original content.
If you're looking for other, basic ways to check for duplication, there's a simple trick that could help you out. If you're looking to see if a specific passage or phrase has been lifted from another source, type the target text into Google and place quotation marks ("-") at the start and end. This will let Google know that you want to search for those terms in exactly the same order they appear written down.
To check for duplicate content, you can't go too far wrong by picking any one of the tools above. Depending on your personal needs – or the needs of your organisation – it may be worth purchasing access to a premium service or you may find a free service is sufficient. In most cases where you're handling large amounts of content, signing up for premium access will pay for itself in a relatively short period of time. This is particularly true of Copyscape and Grammarly, both of which provide users with the tools to manage content checks more efficiently. Once you've identified and eliminated your duplicate content, feel free to get in touch with Big Star Copywriting to discuss how you can replace it with high quality, original content.