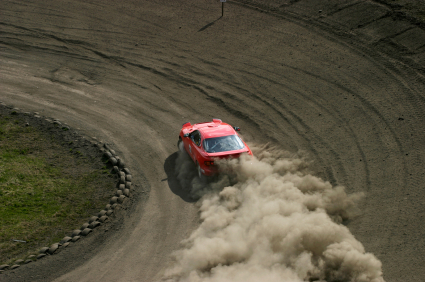 Whether you're in the business of fashion copywriting or product description writing, here are 10 things every web copywriter must know to get ahead and, importantly, make your competition eat your web traffic dust.
1.  Back to school – The first rule of web copywriting is ensuring everything you write is grammatically correct and spelt properly.  Nothing undermines web copy (and by reflection the very thing you are trying to sell) than sloppy spelling and poor punctuation. If your knowledge is shaky, make a good grammar guide and Oxford dictionary your new best friends.

2.  Be brief – Rambling. Google doesn't like it and neither will your prospects. The essence of effective web copywriting is keeping it concise. Think about what you want from a web page: clear, accurate information that tells you what you need to know and what to do next. Remember: If in doubt leave it out.

3.  Know your goal – Craft each web page with a specific goal in mind. What do you want your reader to do? Subscribe to your e-zine? Like your Facebook page? Call you? Everything you write should guide your reader to your final goal with a clear instruction to take action.

4.  Write for 'dippers and seekers' – Prospects scan web copy like a rock pool, ignoring the flotsam and jetsam and focussing purely on the pearl of information they want. There is nothing more likely to make prospects beat a path to your competitor's site than being greeted by an unformatted lump of stodgy copy.

As well as putting key information about what your page is about in your main heading, break up your text with relevant sub headings. Bullet points and lists are also effective ways of breaking text into bite-size pieces. And if your content is long, add a list of contents at the top so prospects can jump straight to the juicy part.
5.  Find your voice – Of course some web copywriting demands an authoritative no-nonsense tone of voice (anything .gov springs to mind) but for 'about us' pages, and even more so for a blog make sure to inject your writing with personality, doing so will ensure your visitors buy into your narrative as an intrinsic part of your brand. People love stories, so make sure to share yours.
6.  SEO basics – The starting point for any optimised page is to include relevant keywords in your title, URL and description meta tag (those precious one or two lines that people see below your main title in search results), sub headings and images. In particular, including your keywords in the file name and alt-description of your images can generate a ton of traffic to your site.
7.  Up your SEO game – Writing for search engines has traditionally been about using the most common keywords. Although still important, relying on commonly used keywords won't rocket you to the top of Google.
Get savvy with your keyword selection and target specific words which describe what it is you do/sell/buy.
If you sell wood furniture, for example, don't adopt 'wood furniture' as key words, as you will be drowned out by the big boys (Argos anyone?).  Instead use more specific descriptors, such as 'solid pine furniture', or 'oak wood furniture'. As well as improving your rank, using these words will attract visitors specifically looking for these items and therefore more likely to buy.
8.  Link building is where it's at – Of course you are going to write fabulous things about your product or service on your site, which is why Google places as much, if not more, value on what others say about you.
Building meaningful, relevant inbound links from other sites is essential to be recognised by Google as an authority in your field and appear higher in search listings.
9.  Monitoring – Once you have perfected your site's web copy, use a rank tracking tool to follow your site's progress. These show which keywords are driving traffic to your site and identify other keyword phrases that may improve your listing.
10.  Give your readers something – Web copywriting success isn't about mastering a quick-win SEO magic formula but crafting well-written, informative, quality content that people want, enjoy and will share.
Ultimately, think about what you want from a web page and recreate it in your own unique style.