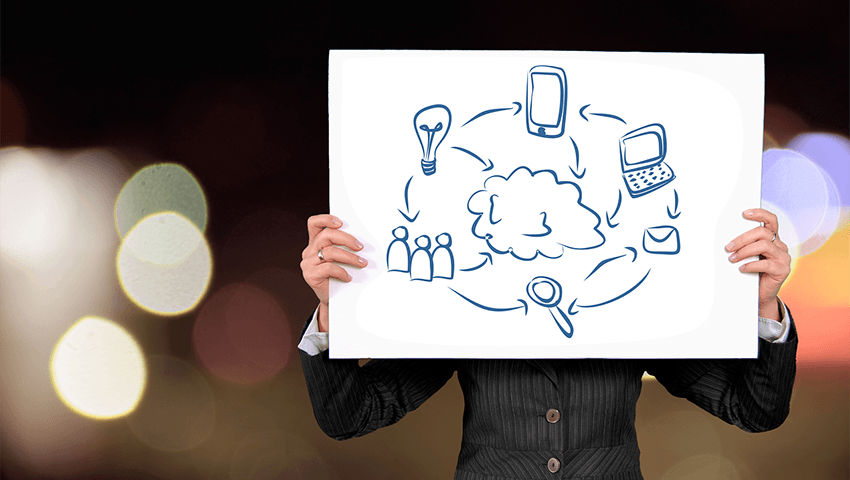 Whatever sector your business operates in, the success of your website is to a great extent down to how well written and designed each individual page that makes it up is. The importance of this page or that page might differ somewhat depending on the exact nature of your business, but there are nonetheless certain pages which are entirely critical to all online brands.
Getting the copy right on these can drive conversions and engagement significantly, while getting them wrong can lead to poor performance and a high bounce-rate, caused by content which confounds, frustrates or simply fails to impress visitors. You need to get this right. So here we're going to reveal the most important pages of your website, and show you how to write them in a way that hooks visitors.
1. Home
The nature of the homepage has changed considerably since the early non-mobile days of the web, but it remains an absolutely critical lynchpin of your entire site. Though frequently people will not arrive on your homepage directly and instead enter through some other part of your site, it will usually be their next stop as they seek to learn more about your website and your brand.
Over on Moz, Rand Fishkin presented a highly insightful 'Whiteboard Friday' video detailing the changes that homepages have gone through in recent years, including:
The shift from text-heavy home page to a more 'visual-centric' design
A change from 'serving many types of visitors equally' to '[focusing] on the most critical visitors and their needs'
Rather than keeping everything 'above the fold', web users are now more prepared to scroll
So then, what exactly should your home page contain? When it comes to the amount of text on your homepage, less is definitely more. But, the text that you do have needs to really resonate with your visitors, crystallise the things that are most important about your brand, and tantalise and compel users enough to explore your site further. How do you do that?
Resonate – Think about what is most important to your core audience, and echo that to them in both the meaning and the tone of your home page content.
Focus – Remember, you're trying to appeal to the people who are most likely to buy your products or services – forget about the others and you'll be able to make yourself far more attractive to these people.
Compel – Don't blurt out everything about your brand on your home page, be a little mysterious whilst also giving them enough information to know 'what you're all about.'
2. About
Digital marketing guru Neil Patel says that "if you get your about page right it will help you build a strong brand and position yourself as the go-to expert in your industry."
Getting your about page right is all about compelling storytelling. What is the page about exactly? It's about what made your brand, what fuels its mission, and what makes it irresistible today. Its content then should focus on:
Your history – What's the genesis story of your brand? What changes has it gone through to reach its current position today? To really connect with your brand, people need to understand where it's come from.
Your experience – To be seen as experts or leaders in your field, you need to demonstrate your credentials. If you're a professional or service-focused brand then this might be the many years of experience that your management team have, while as a retail brand you can highlight some of your most successful product ranges.
Your vision – Where is your brand going? What are its goals and the changes it wants to make in the world and people's lives? By presenting a compelling vision you can get like-minded people intellectually and emotionally invested in your brand.
3. Services page/ products overview page
You can get every other page on your website right, but if the core page that describes what you offer falls flat, it will all be for naught. Your services or product overview page is the place to lay all your cards out on the table and explain explicitly the proposition that you are offering the reader. Therefore, in writing the content you should remove all ambiguity, and use very positive and descriptive language that will help them to imagine owning your products or acquiring your services.
Most importantly, let them know precisely what's in it for them. What are your unique selling propositions and what benefits will they bestow upon your customers? Will they save money, benefit from the most durable solution on the market, or gain considerably from your in-depth expertise?
4. Checkout/ enquiries page
When people reach your checkout page, the sale may seem as good as done, but it's not complete until they've actually entered their payment details and finished the transaction. A common cause of checkout page abandonment is that the content and layout is too confusing or convoluted, so make sure that everything is as straightforward and intuitive as possible.
You don't need much text on your checkout page, but it should do several things:
It should explain how to complete the checkout process if necessary
It should reassure customer's that their payment details and personal information are secure, and detail any specific security precautions such as encryption
It should keep them motivated to purchase through use of a positive tone of voice
Likewise with enquiries pages for service-based businesses, you need to use positive language that portrays your brand as friendly and approachable, but also as authoritative and reliable.
5. Landing pages
Finally, we have not one but a collection of pages on your site – your landing pages. Though it might be tempting to see them as just 'a little something extra' or non-critical, landing pages are hugely important – they are the first experience of your brand for many potential customers and act as portals to specific services or areas of your site.
To create a successful landing page you need to have a single highly-focused goal in mind – to push a certain service, to attract a certain type of customer – and you should link the content closely to the route through which users arrive – whether that be through paid advertising or organic search. You should aim to create a unique landing page for each of your core services or types of product.
When writing the landing page, use easily accessible language, tailor the content to the specific people who are likely to arrive on the page, and use plenty of relevant keywords. More keywords equal better SEO relevance on organic search, and better impression rates and quality scores on Adwords.
Do you need professional website copywriting support for any of the pages mentioned here? We've helped hundreds of brands to achieve content excellence, so get in touch with Big Star Copywriting today.