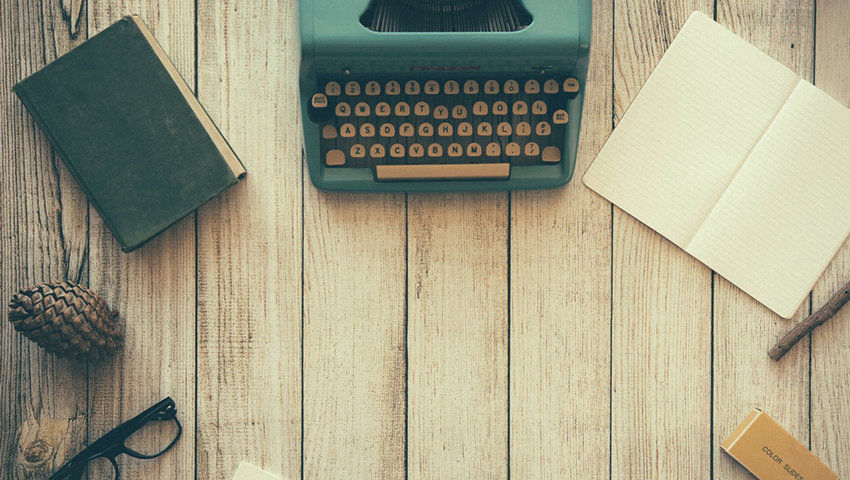 SEO copywriting has come a long way since the nineties when stuffing your content with keywords was as popular (and annoying) as MC Hammer. Today, it's a continually evolving practice which shifts in line with what the major search engines (predominantly Google) are doing and emerging user trends. It's important to keep up with the latest developments, so read on for a straightforward guide on what SEO copywriters are doing right now.
What on-page ranking factors are most significant to SEO copywriting today?
So what factors should you consider when writing SEO copy? There are different opinions on this and the search engines themselves are somewhat secretive about such things.
In its 'Google's Ranking Factors Checklist' Backlinko found the following on-page factors amongst the top 10 most significant:
1. Keyword at the beginning of a title tag
2. Content length
3. Keyword prominence and positioning
4. Thin or duplicate content
So if these are the important aspects of search engine optimisation in 2016, what steps should you be taking to nail your SEO copywriting?
Step one: Do your keyword research
Keywords are not the be and end all. There is no magic formula that will propel you to the top of Google. But what is important is that you are using relevant keywords on your site that your target audience is searching for, and that you consider how many of your competitors across the Internet are already using these.
First, think about what keywords are relevant to your site and your audience. Brainstorm within your marketing department to find the words that best describe what you have to offer. Think about the words that your ideal customer is likely to use when they're searching for your product or service online.
Once you've done this, you can use online tools to refine further and optimise your selection. Google's Keyword Tool is no longer available if you don't have an Adwords account, but there are still a variety of tools that can help you pick the best keywords. Keyword Tool Pro provides keyword suggestions based on a term you specify, alongside data on search volume and competition. If you're looking for a more fully featured SEO analytics package, check out Majestic. For a free option, Neil Patel's Ubersuggest is hard to beat.
Step two: Write something brilliant and relevant
While using relevant keywords is important, don't spend all your time looking for a 'magic bullet' keyword that will bring you the traffic of your wildest dreams. What is important is that you nail your content production. Don't create content just because you have to for 'SEO purposes' – create it because you want to offer something useful and valuable.
Regarding keyword placement, don't get hung-up on frequency. Instead, ensure that keywords occur naturally within the flow of the text. Rand Fishkin over at Moz outlined a good formula for keyword use in his 'How much keyword repetition is optimal' Whiteboard Friday video. He said that 95% of websites should include keywords as follows, as a minimum:
One time in your title
One time in your headline
2-3 times in the content itself
One time in the meta description
Quality is far more important than keyword frequency. The search engines are looking for high quality, original, content for their users, so make sure you provide it by using a professional SEO copywriter to create your content.
How long should that content be?
Although there is plenty of data around t0 support the idea that blog posts should be over 2,000 words, we're in agreement with Neil Patel at QuickSprout when he warns against "getting hung up on content length… there's no magic formula on word count that's going to put your rankings through the roof."
Content should be as long as it needs to be to fulfil its purpose. However, to qualify as being substantial and useful in the eyes of the search engines and their users it should be at least 400 words. For a longer post, such as a 'go-to guide', you should be looking at around 2000 words.  You should also pay attention to your meta data character count:
Keep your Title Tags under 60 characters
Google's new, longer meta descriptions allow for up to 320 characters
Step three: Hone the structure of your copywriting for SEO success
The structure of your content is important for both human eyes and search engine algorithms. For human readability, it's important to think about how easy your content is to scan. Search engines will judge the accessibility of content based on how your page is laid out.
You should consider the following things for any piece of SEO copywriting:
Headlines and subheaders – These help to introduce the text and to break up your content. Google will be looking in these locations (marked in html by the <h1>, <h2>, <h3> etc tags) specifically to find out more about the subject matter of your content. Therefore, you should include regular headers with relevant keywords within them. Generally, opt for an <h1> tag for the article's main title and <h2> for sub-headers.
Short paragraphs – People find short paragraphs easier to read online, so the search engines also favour them. If you have a long paragraph, trim it down or break it up. Not sure? Run your text through a readability checker like The Writer.
Links on page – The links that you provide on your page give search engines a strong indication of what your site is about. You should ensure that you're only linking to relevant, high-quality sources. The anchor text that you use for these links should also be clear, relevant to your site, and – wherever possible – include your chosen keywords. Don't use 'read more' or 'here' as a hyperlink" be descriptive.
Step four: Optimise
By now you should have written a nicely structured, relevant page of SEO copywriting. The final step is to optimise it so that performs at its full potential. Whether it's a blog post or a piece of web content, there are two elements that are essential:
Meta title – Your meta title tag will be used as the title of your page's listing in the search rankings. Make sure that it's appealing and intriguing to users, and contains relevant keywords that the search engines will pick up on.
Meta description – Your meta description should tell the reader and the search engines specifically what your page is about. Although Google doesn't choose rank directly on keywords in the meta description, it will bold out the user's search term if it finds it included. This, in turn, increases CTR (click through rate), which is a ranking factor. Be as clear and descriptive as possible, and include a compelling call to action to encourage people to click through on to your site.
Bonus step: Target the long tail
If you're operating in a highly niche industry or have a particular very specific product, it can be lucrative to target long tail keywords – i.e., those which drill down to specifics and include more than two words. For example, if you're a highly specialised travel firm, you might use a longtail keyword phrase such as 'romantic Tuscany villa holidays in Pisa.'
While fewer people will be searching for these specific terms, there will also be less competition. There is also a higher chance that visitors will convert because they are looking specifically for what you have to offer.
Need help with your SEO copywriting?
At Big Star Copywriting we specialise in providing content that drives traffic and increases conversions for our clients. If you need help with your web copywriting, blogs or product descriptions get in touch for a consultation.