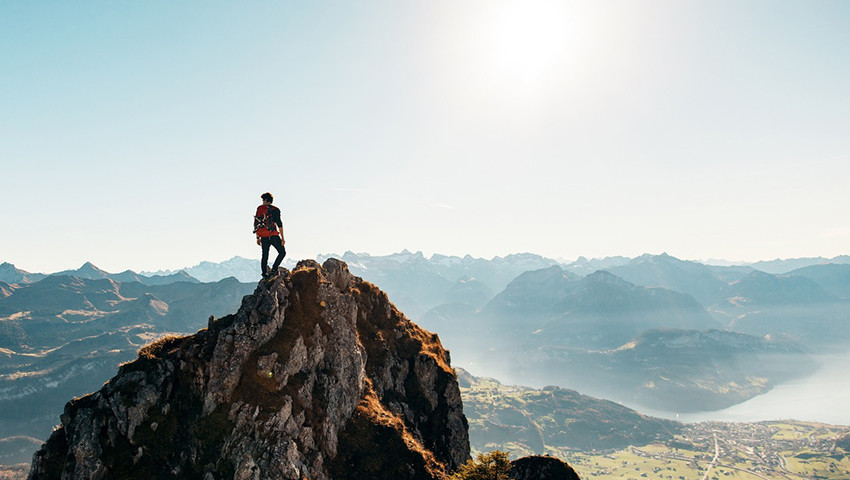 Even though recent EU legislation has aimed to keep the power of larger brands like Expedia and Booking.com in check, the smaller companies are still struggling to compete on a level playing field.  In fact, the legislation, according to Skift.com hasn't really made any difference.  So, how can the smaller brands compete?  And is the digital approach to travel marketing the answer?
Excitement, aspiration, adventure, chill-out time or a digital detox.  Whatever the desired experience, it's all about taking a break from the norm and getting away from the concerns, anxieties and pressures of day to day life.  Holidays are as varied and interesting as people – so it's no surprise that those planning a getaway can easily be confused by choice and overwhelmed by options.  During the genesis of online travel, travellers started to research, compare and decide all by themselves by simply browsing the internet – hunting down the information they needed and booking the best options at the best prices.  By 2012 80% were booking their holiday online. But what's been happening more recently  has taken many by surprise, and in my opinion, means there's plenty of space in the market for travel agents and smaller travel brands that provide an outstanding personal service:
Between 2015 and 2015 use of high street travel agents increased by 50%.
– Source MMGY report 2016.

Around two-thirds of travellers report that using a travel agent improves their experience.
– Source Skift report 2016.
And the reason why?
People began to feel the strain of all the digital legwork and wanted trusted advice again – from a human being.  That didn't mean they abandoned digital sources – in fact, consumption of digital travel information continues to rise.  It just means the human touch was still very much valued by the customer. In my humble opinion, travel brands that abandon that aspect of their service are missing something vital.
By having the confidence to embrace digital more fully, travel agents and smaller travel companies can definitely grow.
So what does this all mean for the smaller travel brand or even a small hotel chain?  And how can new insights help smaller travel companies compete with the big boys?
1. Travel agents still matter – so make yours shine
The research confirms that people still want "real" travel agents, so if you have a shop or a small chain, bear in mind that they still need to exceptionally well run.  Agents that really know their destinations, the types of holidays that will appeal to different types of customers and have a good understanding of online travel are best placed to be able to deliver what people are looking for.
"Millennials are leading the way in travel agent usage. 30%  have used a travel agent in the last 12 months, and they're also most likely to recommend agents to a friend."
ASTA president Zane Kerby
The hand-holding that travel agents can provide – when it sits alongside a commitment to value and amazing customer service – can be invaluable for consumers.  Agents still need an armoury of well-written, beautifully designed brochures from the travel companies and exceptional digital content, user guides and welcome packs to make the whole process smooth.  They also need to go 'beyond the ticket' and follow up post-holiday to deepen the connection with the customer and continue adding value.  When customer loyalty can't be guaranteed, agents need to look at the long-term value and invest in their customers accordingly.
2. Are virtual travel agents are the way forwards?
Getting more personal with digital is a constant challenge.  And some brands are exceptionally good at this. Cruise.co.uk, for example, have dozens of agents listed on their site – each one with a personal blog, phone number and email address.  With steady growth over the past five years, their more personal approach to digital content seems to be working a treat. Add to that, the impressive return rates (around 64%) for companies using live chat services and it's easy to see how the personal touch online can serve both brand and customers well.
The combination of personal and digital is a natural fit.  Even though brands like Expedia and Booking.com offer an incredible choice and value – they find it hard to offer anything that feels personal.  Not all consumers want the personal touch, but many clearly do.  It's reassuring to have an expert on your side and it's been reported that consumers find it much less stressful to choose with an agent, as opposed to just using the web.
3. Search is still massive – whatever your size
When it comes to search, smaller brands can significantly punch above their weight. Google's famous study on 'micro-moments' found that most travel brands were still lagging behind when it came to longer search strings – often being absent altogether when customers were looking for relevant information on destinations or activities.  Taking advantage of this gap in available content is inexpensive and not that difficult to achieve.  It's simply a matter of publishing relevant, well-written content – with consistency and regularity.  If this is done with good SEO optimisation then smaller brands can extend their reach and achieve healthy ROI.  See 7. and our blog below for more insights on this:
4. Get social.  Ok, you already are – but are you getting the results you need?
Just posting the odd update on social media is almost worse than not at all.  In fact, thinking about it, it is worse.  Whatever your proposition to the world, make sure the lights are on and there's someone at home.
You need to work it.  And it takes skill, creativity and strategic thinking.  If you don't have a social media strategy get one.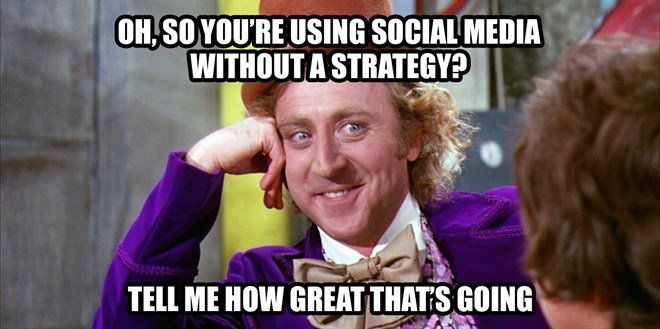 5. PPC and Landing Page hook up
There's still some great deals to be had with PPC if you can get your head around the metrics and know where your customers are likely to be hanging out (Google Display Network) and what they are searching for (Google Search Network).  Because of the way Google ranks adverts, if you have great landing pages that are optimised well, then you can squeeze even more value out of your marketing budget.
6.  Be everywhere.  And do it uniquely.
It's widely accepted that digital marketing now must be omnichannel to be successful – but many brands miss the biggest opportunity they have and that is to differentiate themselves in a crowded marketplace. In a world of rather bland listings and subjective review sites – if you have a unique angle, then people will remember you. Faceless corporations are, well, faceless.  So smaller brands need to remember their uniqueness and exploit it.
7. Spend each penny wisely and innovate through your blog
Travel brands exist in a world of small margins, relatively high risk and a shifting, changing travel economy where political uncertainty, weather, fuel prices and even strikes can have a big impact.   If your budget is small then consider commissioning blogs that will encourage traffic and engagement. Why?  Isn't that expensive, I hear you say?  In reality, it's pretty inexpensive and most copywriting agencies will only charge between £70 and £120 per blog.  Not bad when you consider the average spend on a 2 week summer holiday is at least £974 per person or according to some sources £4792 for a family of four – and that's just the booking.
Still not convinced that this low-cost marketing option is going to be good for your travel brand?  Take a look at these stats from Hubspot:
Brands that blog gets 97% more inbound links – that's very important for SEO and traffic. Source.
Marketing departments who have prioritised blogging enjoy 13 times better ROI.  Source.
Brands that blog often get 3.5 times the traffic of ones who blog occasionally. Source.
Blogging is also a really easy way to show your uniqueness and develop your brand tone of voice. Your audience will gradually get to know what you stand for – whether that's great value, exotic locations or a more family orientated vibe.
Forging your own path
The potential for smaller travel brands is immense.  In a world where people still need the personal touch and great digital content, it's easy to see the opportunity here. By having the confidence to embrace digital more fully, travel agents and smaller travel companies can definitely grow. There is a place and a need for a personalised service with a real human touch and the research confirms it. The path ahead may not be easy, but it's there.
To get some advice from experienced travel marketing people, give us a call on 01803 865 025 and we'll conduct a free content audit for you.