Content Curation Service
Our content curation service is designed to turbo-charge your engagement on social media, increase your following and drive traffic to your website.
It's a powerful promotional strategy that ensures your original content reaches as wide an audience as possible. And it supports your original content with carefully chosen third-party stories that will demonstrate your sector expertise, foster more interaction with your followers and ultimately get more people to visit your site.
What content curation can do for you
Starting at only £449 + VAT per month, our monthly service is a completely managed package that includes strategy, research and reporting. It supports your ongoing content production and is a powerful way of beginning meaningful engagement with social media.
For those already running content curation in-house, we save you a considerable amount of time and energy in researching and publishing stories while ensuring that you can see measurable returns with increased traffic and a growing social media following.
Here's why we think you should give it a try:
IT WORKS – content curation is a powerful promotional strategy and another channel in your marketing mix. We'll help you set meaningful goals and measure success.
IT'S A WAY IN TO SOCIAL MEDIA MARKETING – some consider content curation the first step in social media marketing. Our content curation service takes you on the first, second and third step – not only finding and sharing content but engaging actively with your social media users, actively seeking out influencers and
IT'S A POWERFUL WAY OF RESEARCHING YOUR MARKET – actively sharing third-party content allows you to find out what others are writing about. It can be a tool to research opportunities for guest posting or PR, ideas for writing your own content and even find new products or services to sell.
IT POSITIONS YOU AS A THOUGHT LEADER – content curation not only gets the word out about you and your products or services. It also positions you on social media as a thought leader within your sector – that's great for your brand. And with Google increasingly valuing brand terms as an SEO signal that's good news for your SERPs too.
IT CAN HELP YOUR SEO – speaking of SEO, content curation can also help you build links to your site.
What is content curation?
There are two main strands to content curation. One is about promoting the content you've written yourselves (or we've written for you); the other is sharing content written by other people.
The idea is simple – you apply careful consideration to what content you share and how, when and where you share it. Do it correctly, and the outcome should look as follows:
PUBLISH: You research and publish content that people are interested in. You structure and time your posts correctly to maximise impact.
ENGAGE: You engage with people that are interested in the content.
GROW YOUR FOLLOWING: You grow your following and get your content shared more.
TRAFFIC: You structure your posts so that people visit your site to find out more about your services.
CONVERSION: You optimise your site so that you capture the visitors you get from social media.
MEASUREMENT: You track and measure the success of your campaign
Who's it for?
Content curation is for anyone who is serious about creating and publishing their own content. Arguably it's essential for anyone looking to build a credible social media profile.
If you're creating your own content, you should be sharing it on social media. The more people you share it with, the more likely you are to connect with people that will engage with your content by resharing it, linking to it or visiting your site directly.
That means to get the most out of your own content you need to grow your following on social media. If you do this strategically, you can build an audience that is more engaged and receptive to your content.
By curating other people's content, you become a go-to resource for people who are interested in your niche. It demonstrates your expertise and makes you influential within the social media space. That, in turn, gives your own content more value.
Ready to start getting results from social media? Call 01803 865025 or fill in the form.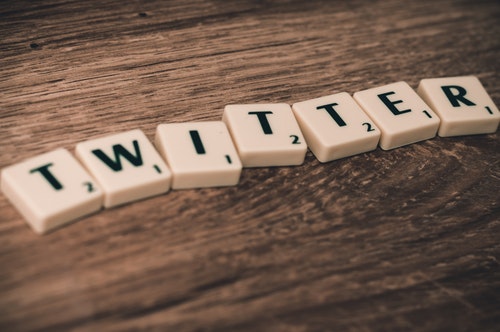 Are you thinking about throwing in the Twitter towel? Changing algorithms, fake news, rogue bots, trolls and reports of users closing accounts means there's a perception the platform is losing its relevance and shine. Dig a little deeper though and user statistics show that there are still 326 million people using the network each month. … Read More