The eCommerce copywriting agency
Helping businesses sell more online since before the iPhone
Since 2005, we've been the secret weapon copywriting agency for ecommerce businesses of all sizes, both here in the UK and internationally. Because better copy is your brand's competitive edge. It's the smartest way to get seen, shared and above all – sales.
So if you need high-quality, search-optimised content from experienced UK copywriters, quickly and reliably, get in touch.
Blog articles
Improve your SEO, power your social media and engage your audience.
Written by sector specialist UK copywriters
Optimised for search
Build authority and drive organic traffic
Web copywriting
Drive more conversions through crisp, convincing copy.
UK copywriters who understand your brand
Persuasive techniques to boost sales and signups
On-brand copy in your tone of voice
Product descriptions
Increase sales and reduce returns with more persuasive product copywriting.
Showcasing the benefits as well as the features
Painting a more vivid picture that persuades better
Keeping brand consistency across ranges
Smart people.
Simple process.
Honestly, we're not one of those all-singing, all-dancing digital agencies. We don't ride scooters around and have meetings on beanbags. You wouldn't come to us for blue-sky thinking, thought showers or any other brand buzzwords.
We're more of a straightforward copywriting agency. Less fluff, more focus.
We've increased reach and revenue for hundreds of happy customers. Because we're about proving ourselves, not just selling ourselves.
So when you've got a tight turnaround, a massive amount of work, or a slightly bored audience - we're here to get it done. And make you look good.
"The Big Star team are quick to understand how we want to communicate deliciousness and add a level of expertise. They know their food. They know their copy. It's a great match."
Meredith Fortescue – Account Manager – Ape Creative
"They're professional and provide great service. Managed to turn around a large amount of content and met tight deadlines. Would recommend working with them."
Basma Abou Assaf, RBBi Dubai
"For startups like us, it's important to be able to rely on your copywriters to get it right the first time. The biggest benefit of working with Big Star was the flexibility that comes with being able to rely on their work, ensuring we were always able to stick to our planned timelines."
George Rapley, minicabit.
"Great service, we have been working with Big Star copywriting for a few months now. They manage to deliver quality, meet tight deadlines and listen to the customer. We would recommend trying."
Victor Tejeda -SEO Manager – Compado GmbH
"I have used Big Star for a number of years now and their services have become an integral part of our company workflow. There is no doubt our business has grown due to the copywriting and guidance given by Big Star. We are saving money every day on advertising through their expert knowledge of best practice for SEO and PPC. Highly recommended"
Tony White – Owner – Bonners Music
"Big Star Copywriting have been helping us with our content strategy and online marketing since 2011. During that time our search results and traffic have improved significantly."
Marc Loud – Director – Park Insurance
"Managed to turn around a large amount of content in a very short time frame. Throughout the communication was great. Wouldn't hesitate to use Big Star again in the future."
Rebecca Polding – Project Manager – Present Finder
"We engaged Big Star services nearly 3 years ago and they have become an integral part of our company providing guidance and
copywriting for our website and marketing campaigns. This has seen significant improvements in the traffic to our web site and direct contacts with business lead generation. Their knowledge of best practice for SEO and PPC is significant and they continue to play a valuable role in our business development."
Julian Mead – Client Services Director – Inform Communications
"We spoke to Big Star early in our social networking journey and was probably the most useful piece of advice we had received. They were interested, positive and realistic, helping us look at the long game and to use our early experiences as a learning journey. Highly recommend!"
John Woodhouse – Managing Director – Safeguarding Network
"Used Big Star for new product descriptions. The quality of the writing was extremely high, sticking perfectly to our brief. Would highly recommend if requiring quality content to be produced."
Michael Woodhall – Head Of Content – The Hut Group
"Big Star supported the re-launch of one of our travel brands with site content. A large volume of content was delivered on time and adhered to our brand guidelines. Strong project management skills were demonstrated. I would recommend Big Star as a supplier for similar projects."
James Barnett, Thomas Cook
"Derryck and team were great to partner with for a large scale SEO copywriting project. He was always responsive to feedback, met deadlines and produced high volumes of great content that met the requirements of my company's brand and tone."
Tiffany Tsui – Product Manager – handy.com
"Over the past two years, Big Star have helped us deliver a large number of projects for the likes of Qatar Airways and Hertz. Based on the timely and professional manner Derryck and his team have operated in those past two years, I would gladly recommend them to any current or future client of ours."
Andrew Tonks, RBBi
Why us?
Because you want a professional copywriting service that's...
On brand. Crystal clear copy that sounds like you, at your best
On budget. Professional writing that's sensibly priced
On time. Big volumes and fast delivery without sacrificing quality
On call. UK copywriters and editors, plus your own dedicated account manager
We are if you're looking for fast, effective copy with a more personal service.
Sure, you want smart writing - but you don't want to pay huge agency fees that get spent on frothy coffees and ping pong tables.
You just need well-researched and well-written copy that gets your message across clearly and confidently.
And because you don't have time to waste correcting someone's sloppy English, all our writers are UK-based and quality assured by our in-house editors.
So when your work really piles up, you want a talented copywriting agency you can call for a faster turnaround, on time, on brand and on budget - even on those big projects.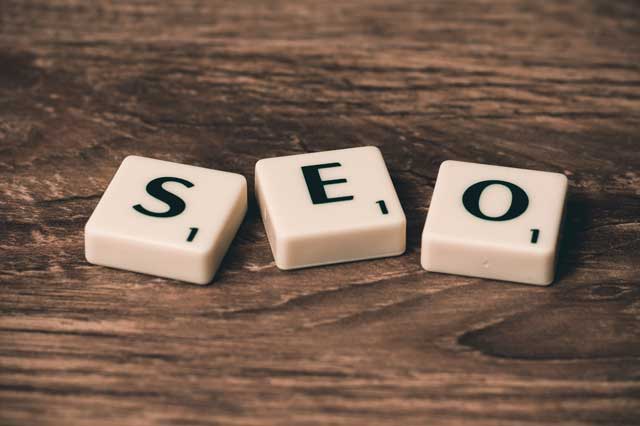 When it comes to SEO copywriting, the content that ranks best in search engine results pages (SERPS) is written with an SEO mindset, but it's not written JUST for Google. It may sound like a subtle distinction, but it's one that really matters. Google wants you to write quality content that its users trust will … Read More