Only quality content gets results
We're a copywriting agency for brands and digital agencies who care about their online profile and want solid, sustainable results.
Every authority on online marketing agrees: if you want better results, write quality content. And quality is exactly what we're about.
We can produce all the high-quality content you need, quickly and cost-effectively. Everything is written by experienced UK writers and checked by our editors. And if anything doesn't meet the brief, we fix it – no questions asked.
"I have worked with Big Star Copywriting for almost two years now and can't recommend them highly enough. They have provided descriptive content for our websites, implemented different tones of voice for our brands and managed high volumes of work – always delivered to deadlines. The team are a pleasure to work with."
Thomas Lynch, Hotels4U
We've been helping businesses reach new audiences and build relationships since 2005. Whether working with international brands or family-run businesses, Big Star offers a unique blend of strategic thinking and marketing experience, with quality copywriting at its heart.
Whether you're looking for ecommerce product descriptions that sell, a regular blog to attract new visitors to your site and re-engage old ones, or just a content marketing strategy with visible results, we can help.
Based on an in-depth understanding of your KPIs and goals, we'll craft strategic content that sets you apart from your competitors and establishes you as an authority in your field. Your copy will be written by professional UK copywriters experienced in writing for conversions and SEO. All you need to do is sit back and watch your traffic increase.
Of course, you may just want large volume copy written quickly: we can do that, too.
What the right copywriting agency can do for you
Professional UK copywriters for quality, unique writing that engages
A content marketing strategy tailored to your brand and KPIs
Optimised, search-friendly content that your audience and search engines will love
Large volume projects and tight deadlines handled with ease
A dedicated account manager who cares about your business
Five steps to stellar content
Over the last 14 years, we've developed a process that delivers outstanding value and consistent quality on every copywriting brief, no matter how big or urgent.
1. Briefing
We ask all the right questions to get to the heart of your business, and offer straightforward online-marketing advice too.
2. Sample
We provide a sample so you can confirm we've got the right tone, structure and style.
3. Writing
Our writers are carefully selected for their experience, reliability and sector expertise, and we match the right one to every job.
4. Editorial
Our in-house editors check everything before you see it, giving you an extra guarantee of quality.
5. Feedback
If anything doesn't match the brief, we'll change it.
Ready to start getting results from your content? Give us a call on
01803 865025 or fill in the form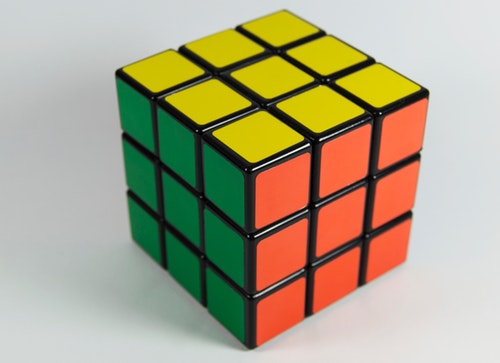 Blogging and customer retention aren't often found in the same sentence in B2B content marketing plans. They probably won't even be on the same page. In the relentless quest to find new customers, marketers often use blog posts to throw the kitchen sink at acquisition. But this hyper focus on attracting new customers often means … Read More