A copywriting agency that cares about your business.
Since 2005, our copywriting agency has helped hundreds of businesses with high-quality, brand sensitive content that increases search rankings, builds traffic and improves conversions.
Combining creative, data-driven writing with SEO and social media, our team of expert copywriters, editors and analysts delivers solid, sustainable results with a minimum of hassle.
Get in touch now or call us on 01803 865025 to find out how we can help you.
"For startups like us, it's important to be able to rely on your copywriters to get it right the first time. The biggest benefit of working with Big Star was the flexibility that comes with being able to rely on their work, ensuring we were always able to stick to our planned timelines."
George Rapley, minicabit.
"Over the past two years, Big Star have helped us deliver a large number of projects for the likes of Qatar Airways and Hertz. Based on the timely and professional manner Derryck and his team have operated in those past two years, I would gladly recommend them to any current or future client of ours."
Andrew Tonks, RBBi
"Big Star have been writing high quality content on behalf of our clients since 2012. We can rely on them to tackle virtually any subject from complex technology through to entertainment and create engaging, effective pieces in line with our clients' brand values"
Neil Goddard, Tug Search
"I have worked with Big Star Copywriting for almost two years now and can't recommend them highly enough. They have provided descriptive content for our websites, implemented different tones of voice for our brands and managed high volumes of work – always delivered to deadlines. The team are a pleasure to work with."
Thomas Lynch, Hotels4U
"Big Star Copywriting have been helping us with our content strategy and online marketing since 2011. During that time our search results and traffic have improved significantly."
Marc Loud, Park Insurance
"Big Star supported the re-launch of one of our travel brands with site content. A large volume of content was delivered on time and adhered to our brand guidelines. Strong project management skills were demonstrated. I would recommend Big Star as a supplier for similar projects."
James Barnett, Thomas Cook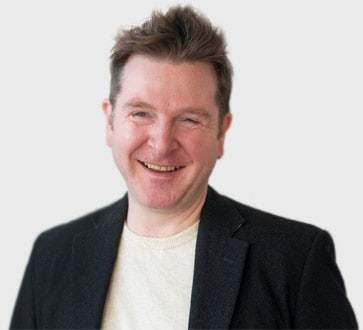 "During the last 10 years we've helped hundreds of businesses get better results from their SEO, product description writing and content marketing. As a leading UK copywriting agency, we've developed a writing process that delivers outstanding value and consistent quality with every brief, regardless of size or urgency."
Derryck Strachan, Managing Director
Five steps to content
success
Strategy
Using research tools and focused consultation, we ensure that you have the right message aimed at the right people in the right places. A copywriting agency with conversions always in mind, we develop a strategy that is perfectly aligned with your business goals.
Measurement
We report back on your key metrics including traffic, conversions and engagement so we can continually improve the campaign and you can assess the ROI effectively.
Writing
Our writers are carefully selected for their experience, reliability and sector expertise. We match the right person to each job, ensuring that every piece of content is optimised for search.
Promotion
We promote your content to your email database and through your social media channels, helping you to build your audience and enhance your presence in the marketplace. We can also help you get backlinks from high authority sites – vital for better search result – and use paid media to promote your content for rapid results.
Publication
Our in-house editors check everything before you see it. We can source images and publish the content on your site so the process can eventually be autonomous, with as little impact on your working day as possible.
Discover what a quality copywriting agency can do for your business.
Get in touch now on 01803 865025 or fill in the form.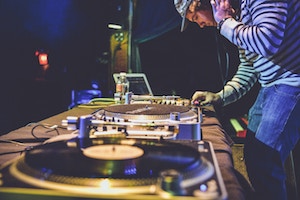 In the spirit of effective content curation, we've trawled the net to bring you our list of the best resources out there to help you curate content more effectively. What is content curation? First, do you understand the differences between content creation and curation? If not, here's a great intro from Hootsuite. https://blog.hootsuite.com/beginners-guide-to-content-curation/ Pulling together … Read More