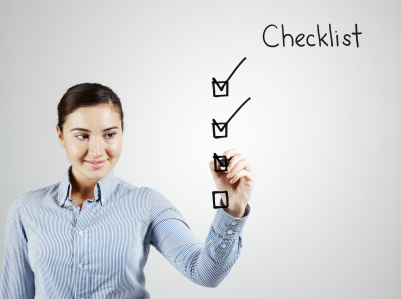 Being an SEO copywriter is a delicate balancing act that involves pleasing human users and satisfying the search engines' criteria for good, relevant content. But fortunately it's not all guesswork, and there are certain ways of doing things that remain true for all content and across all the major search engines. Here for the uninitiated, we present a checklist that should apply to any SEO copywriting content you post.
This should be done before commencing writing. When picking keywords its best to look for ones which have a lower level of competition but still receive plenty of search traffic. Needless to say, they should also have maximum relevance to the theme you're tackling. There are a variety of handy keyword research tools out there for SEO copywriters, including Google's own.
Keyword usage
Once you've selected your keywords you need to integrate them throughout your content. That includes using them in your title and the various Meta tags. A word of warning though – don't overdo it in the body of your content, your piece should flow naturally and be written for humans.
Title tags
The title tag is what is displayed in search results and on the browser title bar, so be sure to give your piece a catchy title that draws people in.
Meta description
The meta description is displayed alongside your title in search results. It should be concise, to the point and an accurate description of your content.
Alt tags for images
Alt tags tell the search engines what text to display if they can't show users a specific picture. As well as catering for these users, this is another useful place to slot your keywords in, as it shows relevance.
Rel=author tags
Using a rel=author tag to link your content to your Google+ profile is a good way of standing out (you get your own thumbnail pic beside your listing). It can also help you to build an online reputation.
Relevant usage of header tags
Using H1 and H2 tags to break up your content is a great aid to reading, while
including your keywords further increases relevance and hence search engine
visibility.
Quality and originality
In this post-Panda world, content must be original and it must be high quality. Duplicate content should be avoided at all times (even if it's your own), and you should aim for SEO copywriting which is fresh and original. Google's algorithms reward content which is well written, so be sure to check and double-check grammar and spelling. You should also try to create content that people will want to share, as social signals are becoming increasingly important ranking factors.
Word count
In trying to provide their users with content which is useful and relevant, the search engines are today looking for something meaty. A word count of around 300-500 words is recommended.
Links
Finally, try to include relevant links to your own internal content, and perhaps to external content. This can increase your relevancy scores, and in turn help your content to rank higher.