Creating content for your blog is one of the core elements of any good digital marketing strategy. Blogs play a role in several different digital marketing channels, from search engine optimisation, email and newsletters, social media and even word-of-mouth.
But how do you leverage the content that sits on your blog to drive more conversions? What steps can you take? Well, let's start with the basics.
Start with the basics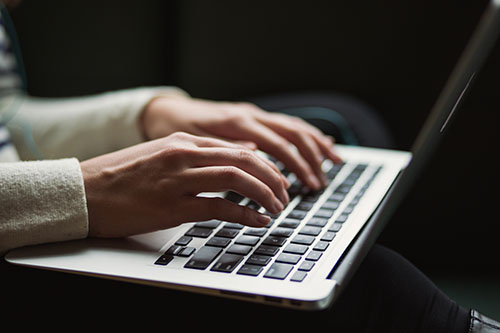 When it comes to driving more conversions from your blog, we need to start with the basics and make sure all your posts are geared towards doing this.
The absolute first step is to define what we mean by a 'conversion'. Yes, some posts on your site will be aimed towards getting people to purchase a product or sign up for a newsletter – but not all will.
It's important to make the distinction between the two so that you can continue to measure what posts on your site 'convert' users, and are therefore providing value to the site.
Some other 'softer' conversions you can measure are things like scroll depth, engagement, or pages per session. These might take a small amount of time to set up, for example, scroll depth is only available in Google Analytics 360 or through custom plugins, but are ultimately very worth it.
Another key basic is to ensure that your posts all have clear calls to action to drive these 'harder' conversions (i.e. purchases, newsletter signups etc). Bear in mind that CTAs don't necessarily have to be at the end of the post, you can drive conversions from anywhere in content that it's relevant. Want to learn how? Get in touch! (See what we did there?)
Consider the purchase funnel
Once you've mastered the basics, the next step is to think about the customer journey. Where is your audience in the purchase funnel when they hit this content? What stage are they at when they're reading your article?
If they're towards the top, the awareness phase, then it's important you use language that is a bit more basic. Remember that your audience doesn't know much about your brand, products or services at this point, so using technical language is not always appropriate.
However, when your customers are near the 'purchase' end of the funnel, then you should be writing in a style that is more knowledgeable (a bit like we're doing here). Your customers already have all the knowledge they need by this point, so skip the basic language and get down into the nitty-gritty. The shift between the two writing styles is small but noticeable.
The more you can educate your audience and really answer all of their questions, the more likely your audience is to convert.
Change up your formats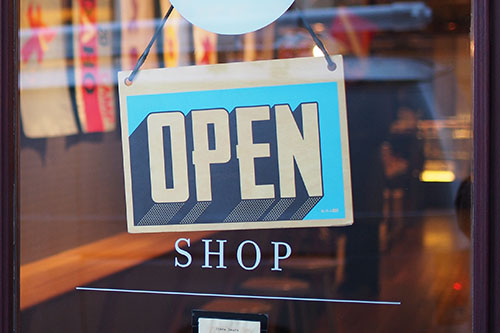 It's also worth thinking about the content formats that you are using to drive each particular type of conversion.
For example, if you're looking to sell clothing or any other fashion-related products, then lookbook style blog content works well. You need bold, punchy statements combined with glossy, aspirational photos that encourage users to convert to purchase.
On the opposite end of the spectrum, if you're a B2B brand, you'll need a lot more detail. Things like whitepapers, case studies and other long-form content work well here. The more detail you can provide, the better – but it needs to be well written and extremely knowledgeable.
Ultimately, you want your format to enable your audience to convert. There's no point doing a whitepaper for fast-moving consumer goods. Or a lookbook for technology. Think critically about what you want to get from a piece of content, and change the format to match it.
These are just a few simple ways that you can look to get more conversions from your blog. Wondering how you can implement all these steps? Need clearer calls to action, like this one? Get in touch. We're more than just a copywriting agency, after all.