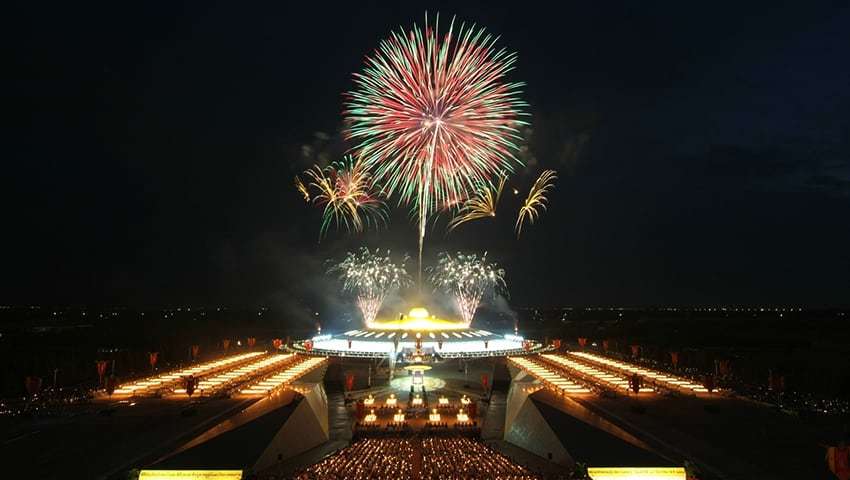 According to a Hubspot, 46% of people read blogs more than once a day. Marketers who prioritise blogging are 13 times 'more likely to enjoy positive ROI'. If you weren't already convinced about the importance of blogging, then you should be now. Here are a few more points from Hubspot for the unswayed:
Companies that blog have 97% more inbound links and indexed links
More than one-third of marketers believe that blogging is the most important type of content marketing
'Interesting content is one of the top 3 reasons people follow brands on social media.'
Having a blog isn't enough. To get high ROI you need to optimise your blog for success, and we're going to show you how to do just that. Here are the eight key steps you need to take to launch your blog straight from the ground (or perhaps from its default position just above the tree line), high into the upper reaches of the blogosphere.
1. Drill down to your blog's key topics and themes
The first thing you need to do is decide, very specifically, what your blog is about. After all, you're trying to appeal to particular people (i.e. your customers) who have very specific interests related to what you have to offer. Don't try to provide everything to everyone, offer a few things to the people that matter and focus on covering those in such depth and quality that they don't need to look anywhere else.
If your blog currently feels a little unfocused and is failing to hook people in, try asking yourself the following questions:
What specific things would our customers like to know about?
What are we best qualified to tell people about?
What is there currently a lack of quality online information on?
Try to list as many things as you can in response to each question. See if any subjects come up frequently. You should hopefully be able to isolate 2-3 topics in this way, and it's only logical that these should become the key focus areas of your blog.
2. Pick a strong subject and ace it every time
It does little good to have an exceptionally well-written blog if the topic of the post is not interesting, relevant or useful. The key to consistently creating blog posts that will draw attention and garner social shares is to pick a particular subject for each that will do just that.
In step 1 you selected your blog's key topics, so now we're going to identify some methods for repeatedly picking subjects within those topics which will connect with the readers of your blog.
Set up some Google Alerts – To ensure that your blog is relevant and up to date, you should create blogs related to the latest developments in your field. To aid you in this you can very quickly set up any number of 'Google Alerts' related to your key themes and topics, which will then email you whenever new relevant content is published.
Use idea generation tools – For more general posts, there are a variety of online tools that you can use to help you generate original ideas. Portent's 'Title Maker' for example constructs blog titles around your specified keyword, while Content Forest's 'ContentIdeator' provides a list of existing blog posts which use your keyword.
3. Use your titles to hook web users
As Matt Lindley says over at Verve Search, "When someone reads a magazine title they have the whole piece in front of them, the images, captions, everything to help them make a decision to read on. On the web, a blog post title is usually seen in the search results or a tweet without this additional information." Therefore, it's important that your title is exceptional, highly appealing and incredibly descriptive.
To help you ensure that your titles are top-drawer every time, consult our checklist. Your titles should be:
5-10 words in length – Usability Research shows that web users tend only to read the first three and last three words of a title, so be sure to keep yours short and make every word count.
Indicative of what is contained within – Don't create a fantastic title that totally oversells the actual post, but equally make sure that your title does a good job of selling what the post has to offer.
Specific – Usability expert Bnonn stated on Kissmetrics, "Nothing is as uninteresting as vagueness. Specific and concrete facts, on the other hand—particularly ones that form pictures in our minds—are intensely interesting." People are looking for specific information online, so get as specific as possible with your titles to draw them in.
Actionable – The web is also a doing thing, so make sure that your title suggests that the reader will learn how to do something or be otherwise enlightened.
4. Focus on readability
The success of your blog and each individual blog post is not just dependent on its content but also in the structure of that content.
In his now legendary article, on 'How users read on the web', usability guru Jakob Nielsen said: "People rarely read web pages word by word; instead, they scan the page, picking out individual words and sentences." You can help people access information in this way by:
Including sub-headers which are meaningful
Using bulleted lists in your blog posts (like this one)
Keeping your sentences and paragraphs short
Sticking to one idea per paragraph
5. Use awesome graphics to enhance your posts
Long blocks of text can be a turn-off for many web users, and today's internet is a highly visual medium. To capture attention and hold it for longer, you need to incorporate graphics into your blog, and these can take many different forms:
Photographs and other images – these should be highly thematically relevant, visually arresting and as original as possible. Depending on your resources and the topic of your blog you may be able to take some pictures in-house to use them on your blog, or hire a freelancer to do this for you.
Using stock images from dedicated websites such as Shutterstock and Adobe Stock is the quicker and least expensive option, but if you do use these be sure not to use clichéd, generic images that have been overused elsewhere. Canva, meanwhile is a powerful free online tool which can enable you to add attractive text and design flair to your images quickly.
Infographics – Infographics can be a powerful and visually appealing way to quickly convey information and/or statistics that might otherwise be a little dry and unpalatable. While these are not for every blog post, it can be highly beneficial to sometimes hire a copywriter and a graphic designer to put together something that will offer value to readers of your blog.
As a general rule when using graphics in your blog post, always use images which are of a sufficiently high resolution to look professional, but which will not slow load times down to a crawl. There's an informative post on Shutterstock which should tell you everything you need to know about optimising images for your blog.
6. Know that size matters
Size is crucial when it comes to blog posts, in large part because it reflects the amount of time that a web user is required to spend on it, and the amount of value that they will gain from it.
Too short and the piece will lack substance – it will be like giving the reader a mere bite of something juicy when what they're actually looking for is a hearty info snack that they can get their teeth into. Too long on the other hand and your readers will struggle to finish it and become overgorged on the information that you have presented to them. Worse still, they may decide that the 'meal' is too big for them, and look elsewhere to satisfy their hunger for information.
Neil Patel of QuickSprout stresses that "There's no magic formula on word count that's going to put your rankings through the roof." However he goes on to say that, "If you're looking for numbers, a post that is above 1,500 words seems to be in the zone of ideal length." In a fascinating post entitled 'The Internet is a Zoo', Mark Uzunian appears to broadly agree with this figure, stating his ideal blog post length as being around 1,600.
We believe that the ideal blog post length is somewhere between 1,000- 1,600 words, but the actual length should really be determined by the type of information you're providing and the amount of substance you have to offer.
7. Use the right words
It's important to recognise that your blog is but one small piece of the ever-growing information tapestry colloquially known as the blogosphere. To get your blog read, you need to make a connection to your target audience and to do that you need to do everything in your power to help them find it.
While keywords are by no means the be and end all of modern SEO, they remain a powerful indicator of your blog's relevance to a user's query for the search engines. Every time you blog, make sure that you're using relevant keywords that will help the right people to find your content.
It's generally prudent to pick a selection of keywords that you can mix and match with each blog post, so forming a cohesive keyword strategy. There are a number of online tools that can help you pick the most suitable words, including the appropriately named Keyword Tool and Wordstream.
Once you've selected your keywords, you simply need to pick 1-3 to use in each blog post that you create. No need to go overboard, and you can use the same rule when including them in a post – 1-3 times per keyword, within the natural flow of the text.
8. Share the love
To have a successful blog, you need to expand its reach as far as possible, and social media is the perfect channel through which to do this. You should include a link to your blog on all your social media profiles, as well as posting links to your most recent blog posts into your newsfeeds, Tweets etc. This might seem time-consuming but if you use a social media scheduling application such as Buffer or Hootsuite you can queue up all of your social media updates for the week across multiple platforms at the same time. Check out Hootsuite's article on how to 'How to promote your blog on social media in 10 ways' for more tips.
Building upon strong foundations
By following these eight steps you should be able to prime your blog for success, and turn it into something of real value for web users, and of course leads for your business. If you need any help creating exceptional content for your blog, get in touch with Big Star Copywriting today for a consultation. You can read more about our blog writing service here.