Out of 1.9 billion websites in the world, there are more than 600 million blogs. You can find an answer to almost everything online; most of the time, Google will lead you to a branded blog. Each blog is home to countless thoughts, opinions and bites of wisdom. Blogs are undefeated in the ranks of best content marketing tools, and everyone should have one. They work; they build brand loyalty, flex your expertise, and boost conversions. But there are also different types of blogs, and every year blogging trends come and go. In this blog, we are going to take a look at the different types of blogging and blogging trends that are set to be popular in 2023.
What is a blog? 
Blogs are everywhere; even if you're not entirely sure what a blog is, the likelihood is that you've read more than a few in your time. Heading to BBC Good Food to search for a classic Victoria Sponge Cake recipe – that's a blog. Navigating the latest content marketing trends on the CMI – that's a blog. And if you couldn't guess, this article you're reading right now is a blog too.
The creation of the blog is credited to a guy called Justin Hall. In 1994, the Swarthmore College student created Links.Net, a personal homepage allowing users to write and publish personal content. But it wasn't called a blog back then; it wasn't until 1999 that programmer Peter Merholz coined that term.
Today, blogs aren't just used for personal use. Businesses jumped on the blogging train to fulfil business needs such as explaining certain topics to their customers, sharing opinions and talking about their brand in more depth. If your site doesn't have a blog, it's time you changed that. Blogging gets results, and nearly thirty years later, it's still relevant.
The importance of blogging
We could talk about this all day. Blogging can be incredibly important for your brand's marketing and your site's SEO.
According to the CMI, 90% of businesses used blogs to help market their products in 2022. But why? If you are unsure that blogging is going to be worth your time, here are five stats that are likely to change your mind:
The different types of blogging
Each and every blog published on the internet will exist to serve an individual purpose, from boosting sales or gaining exposure to community building or a place to share expertise. Because of this, there are different types of blogs a brand can tap into and make the most of as part of its content marketing strategy.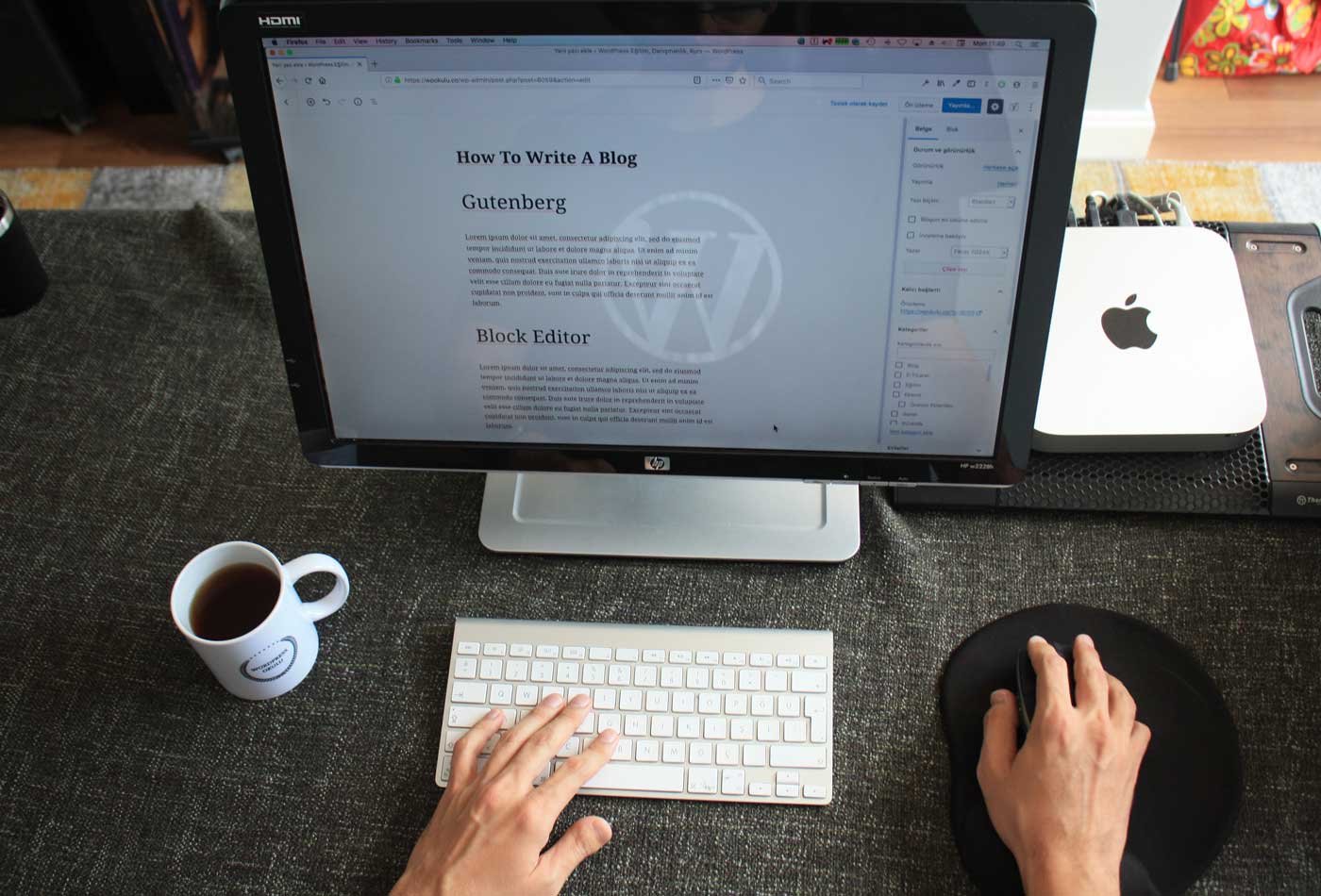 Personal Blogs
The classic founding member of the blog family, personal blogs do what they say on the tin. Usually a simple website, a personal blog is a place to write what you feel like, figure out your voice and express your opinions on certain topics or interests. There's no crazy care about reaching big audiences or selling a product – personal blogging is rooted in enjoyment, entertainment and escapism.
Business Blogs
Blogs are useful, important and sometimes critical for business. They drive SEO success, helping to improve search engine rankings and increase traffic to your site. Business blogs allow brands to express their expertise by writing quality content that aligns with their values, goals and niche. Having a strong blog gives your brand voice authority, and customers are more likely to trust your products or services.
Niche Blogs
Choosing a good niche can drive blogging success. A niche is a specific area or specialism that will determine your blog's content. When creating a niche blog, you'll want to produce high-quality, authoritative blogs that discuss and comment on trending topics. A good niche will ensure your blog content is consistent, on brand and easy for visitors to figure out what your blog is about. Common examples include travel, food and fashion.
News Blogs
News blogs are intense to maintain because they require a considerable infusion of original content multiple times a day. If you're reporting on news, you must also do so professionally, accurately and legally. If you publish something that doesn't align with UK media law or IPSO regulations, you could be held responsible and potentially face legal action. If you're creating a news blog for fun, I'd preface every blog post with a disclaimer and try not to make any assumptions about news stories if you're unsure of the accuracy.
Multimedia Blogs
Blogs don't have to be restricted to long paragraphs of text. In fact, in 2023, more and more businesses are expected to include different forms of media as an additional feature to their traditional blogs. Video content is set to continue to increase in popularity alongside podcasts and branded infographics. Incorporating multimedia into your blogs will likely keep visitors hooked for longer, increasing time spent on your site and influencing purchasing decisions.
Combining the different types of blogging
There may be multiple different types of blogging, but that doesn't mean you have to only pick one. It's all swings and roundabouts. You can have a personal blog that uses different forms of media as much as your business blog can have a strong, recognisable niche. You must take steps to create content and write blogs that your visitors want to consume – that's what's going to strike gold. And you're in luck – here are a few consumer predictions of what is likely to encourage success in 2023:
Successful blogging in 2023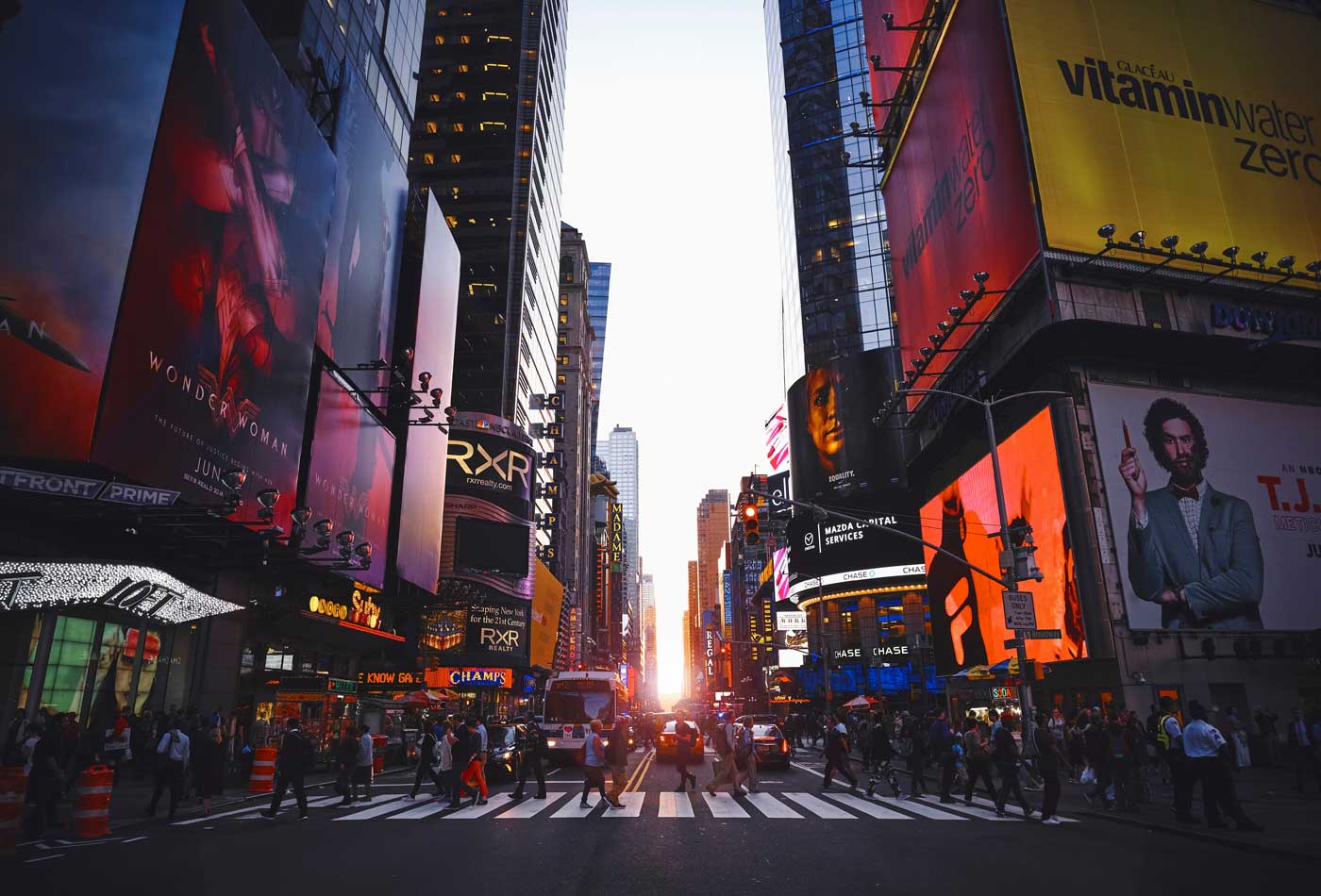 Interactive Content: This may be more of a design feature than a copywriting task, but either way, it's good to have this on your radar. Interactive content allows users to engage with a blog in a way that exceeds only reading it. It's fun, engaging and offers an experience that will set you apart from the masses. Examples of interactive content include quizzes, pop-ups or puzzles.
Video content: Short-form video content has the highest return on investment compared to other types of content. It also has a whole host of trends brands can join in with. According to ClearVoice, 86% of marketers say that video is more important to their business than compared to last year – are you one of them?
Original Data: Providing evidence to back up the things you say in your blog is essential. People love proof; it enforces authority and builds customer trust. But in 2023, you can take this to the next level by creating your own original data. Perform your own studies and consumer reports to generate stats that are highly relevant to your customer base. It will pay off.
Mobile-first priorities: Mobile-first formatting for your blog (and your whole website) is a trend we will see again this year. If you're on the go, commuting or travelling, or just grabbing a coffee with a friend, if the need for Googling a question arises, you're reaching for your phone to do so. It's a no-brainer. If you have a poor mobile-optimised design, you will lose traffic to your site.
Legitimate Value: This may be obvious, but like any area of content marketing, in 2023, you must be producing and publishing content with legitimate value. Give consumers a reason to actually want to stick around and read what you've got to say: be insightful, educational, and opinionated. By providing valuable chunks of well-written wisdom, you can guarantee they'll come back for more.
Writing successful blogs in 2023
With all the different types of blogging and new and emerging trends to explore, blogging can feel overwhelming. Especially when, at the heart of it, a successful blog relies on high-quality, written content. But thankfully, you're in the right place.
Our blog writing service provides you with regular, optimised content that increases social media engagement, improves search engine ranking and drives sales. Want to find out more? Get in touch.