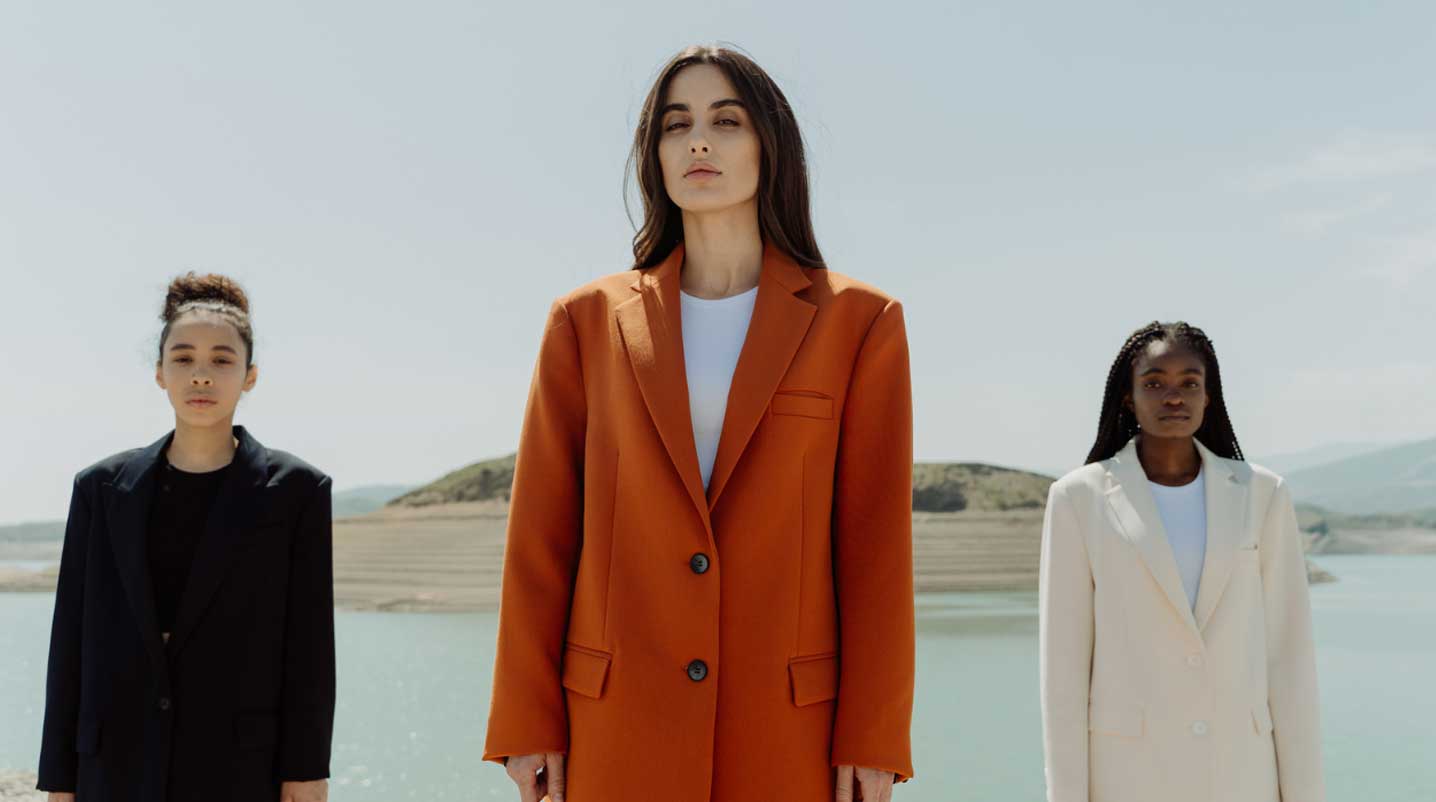 The success of the modern-day fashion industry relies on popular style trends. And at the centre of these trends are fashion bloggers. Since 2007, when the blogosphere began to skyrocket in size and influence, fashion bloggers have been at the forefront of events at global fashion weeks. They sway creative decisions made by brands and play a significant role in determining which products win and fail with each fashion season.
Fashion blogs were a big deal, even before the days of the Instagram influencer. Fashion-forward consumers are invested in what bloggers, influencers, and celebs are wearing – and it's no surprise fashion blogs can earn significant numbers of views, inspire brand collaborations and make money. So, whether you're a budding influencer or a long-established brand, if you're looking to ramp up your fashion blog, here are 100 fashion blog ideas to inspire your fashion writing – our top tips to help you find success in 2023.
What is a Fashion Blog?
Fashion blogs, just like any blog, are web-based publishing platforms that post content on a specific niche or idea. A fashion blog can cover many topics, from deep dives into particular items of clothing to beauty tips, trends, and celebrity fashion choices. Many are categorised by subject and provide a variety of article types, such as advice columns, how-to articles and interviews.
In 2023, the majority of popular fashion blogs do well because they are personal. People follow specific blogs because they often resonate with a person or enjoy their content as a means of escapism. For example, Lydia Millen's luxury content gives the average user something to aspire to, whereas Patricia Bright's down-to-earth, self-made fashion commentary is entertaining and inspiring. Fashion blogs work best when they target a niche; here are 100 fashion blog topic ideas to inspire your search for a content goldmine.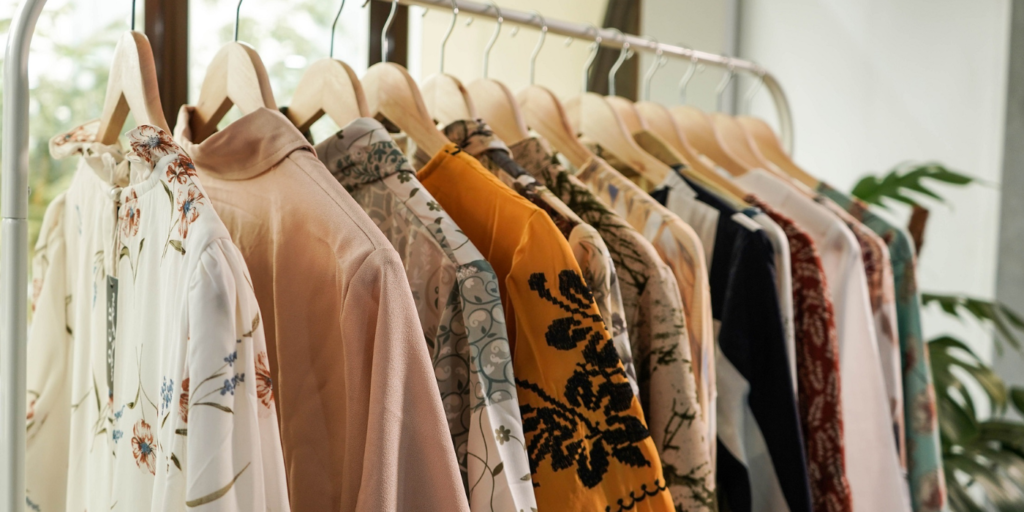 Is your brand word perfect? We can give you instant appeal
100 Fashion Blog Ideas to Inspire Your Fashion Writing Creativity
Outfit of the day
From your go-to office staples to your favourite casual weekend attire, choose this fashion blog idea if you enjoy snapping daily outfit pictures and sharing your recommendations with the world.
2. Outfit inspiration for women
Figuring out your style and choosing outfits for specific occasions can be tricky if fashion isn't your thing. People will turn to this blog for great outfit inspiration for women.
3. Outfit inspiration for men
Just like our last suggestion, this fashion blog is geared towards men. From trendy street wear to formal pieces, this blog is a compilation of the hottest menswear styles on the market.
4. What's in my wardrobe?
This fashion blog topic is excellent if you're sure of your style. In the age of TikTok and the rise in video content, people love seeing behind-the-scenes recommendations, and this blog gives us the inside scoop of a fashionista's wardrobe.
5. How to dress for [insert body type here]
Knowing what clothes will look great on you is hard to figure out when you have no idea what you're doing. But when you find a blogger with a body shape similar to your own, it's like winning the jackpot.
6. Fashion trends and where to find them.
Tired of scrolling through social media and searching high and low on Google to find the latest fashion trends? This fashion blog idea has everything a fashion-savvy person needs to know, all in one place.
7. Predicting the next fashion trends
Are you ahead of the fashion curve? This fashion blog topic will quickly become the go-to resource for those looking to be the most stylish in their circle.
8. Celebrity fashion and trends
Celebrities often pave the way for new fashion trends and design ideas. This blog will feature a series of hot-off-the-red-carpet fashion blog post ideas, such as designer spotlights and tips on how to recreate their high-end looks on a budget.
9. Hot off the runway: designer fashion
For those who wish they could sit front row at every major fashion show, this blog spills all of the designer secrets with every changing season.
10. What's in and out this season
Oh, those shoes are so last season – and if you read this blog, you would have known. This fashion blog topic keeps its readers up to date with all the industry know-how and wardrobe must-haves.
11. How to dress to impress
This works well as a whole blog dedicated to the topic or a single fashion blog post idea. Your personal guide to dressing to impress, this blog will be one to add to your bookmark.
12. How to be fashionable at [insert job here]
Your work attire doesn't have to be boring, and this blog or fashion blog idea will ensure your office wardrobe is anything but with this accessible guide to professional fashion.
13. Blast from the past: fashion from the [insert decade here]
Do you love to reminisce? Turn back the clock and bring back the items you wore and loved decades ago. They say that fashion trends always come back around, so why wait?
14. The evolution of [insert fashion trend/clothing item here]
A slightly different approach to a fashion blog, this topic analyses fashion trends over the years. Dive into how some of the most popular pieces were made, loved and altered with time.
15. Latest fashion trends for kids and teens
Sad, beige mums are out, and fashion-forward parenting is in. Dress your kids in the latest styles with a little help from this fashion blog. From High Street fashion to investment pieces, this blog caters for all budgets, tastes and styles.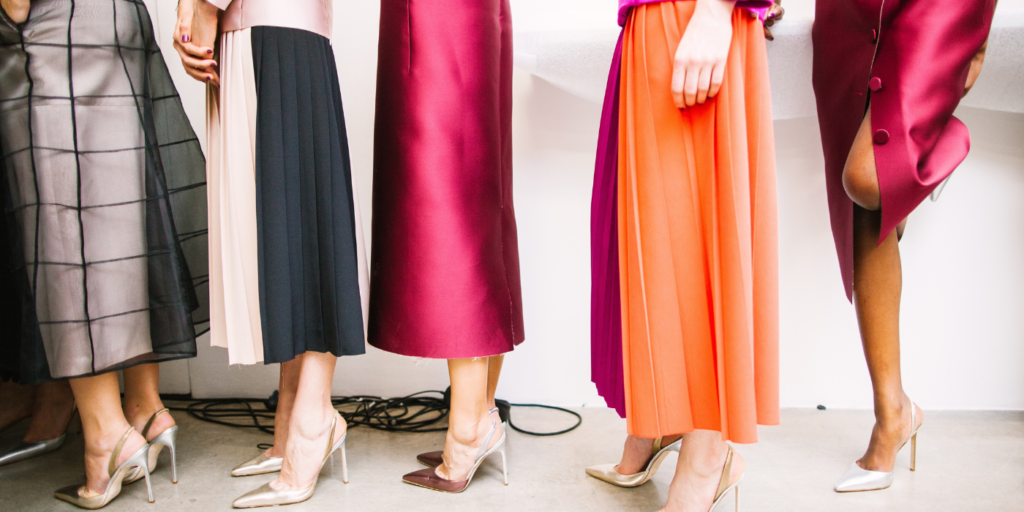 16. How to accessorise your outfits
They say diamonds are a girl's best friend, and they're right. Accessories are integral to a great outfit, but they're often overlooked. This blog is your go-to guide to accessorising your outfits well.
17. Fashion trends to avoid this [insert season]
This blog dives into the biggest no-no's each season. This is a must-read for fashion-cautious individuals, students and shoppers.
18. How to shop online for clothes
Do you feel like every online order you make ends in one big fail? Do you order the wrong sizes and styles or panic-buy anything on sale? From the latest products to tips on saving money, this blog is a shopper's best friend.
19. The history and future of fashion
Fashion students and hobbyists will enjoy this fashion blog topic idea as you gather great resources, informative articles and interesting facts all in one place.
20. The best fashion sales this week
We all love a good bargain, and this blog keeps you up-to-date with the hottest sales due to land online and in-store every day.
21. How to make the most of High Street fashion
Influencers and celebs often grace our screens with luxury-labelled products that are out of reach for many. This blog is your easy guide to finding great, affordable pieces on the High Street.
22. The best affordable designer labels
Treating ourselves to designer labels can really hit the spot; this fashion blog idea shows us how to do without (completely) breaking the bank.
23. Designers you probably haven't heard of but should know
There are more designer fashion houses than the ones you can find in Selfridges. This blog helps you to discover smaller names, independent labels and ethical brands that will level up your style.
24. Charity shops and second-hand fashion
It's essential to be mindful of our carbon footprint; one way to lower our consumption is to shop second-hand. This is your guide to finding clothes in charity shops and second-hand platforms.
25. How to shop your closet and reuse items you already own
"I haven't got anything to wear!" are words uttered by nearly everyone at some point in time. This blog idea helps you breathe life into old pieces and make the most out of the items that you already own.
26. How to recycle your clothes into new ones
If you're into DIY, this one is for you. Revamp your old clothes into new shapes and styles with this easy-to-follow, step-by-step guide on recycling your clothes.
27. The best sustainable clothing stores
Do you care where your clothes have come from? This fashion blog idea takes a look at the stores championing green initiatives.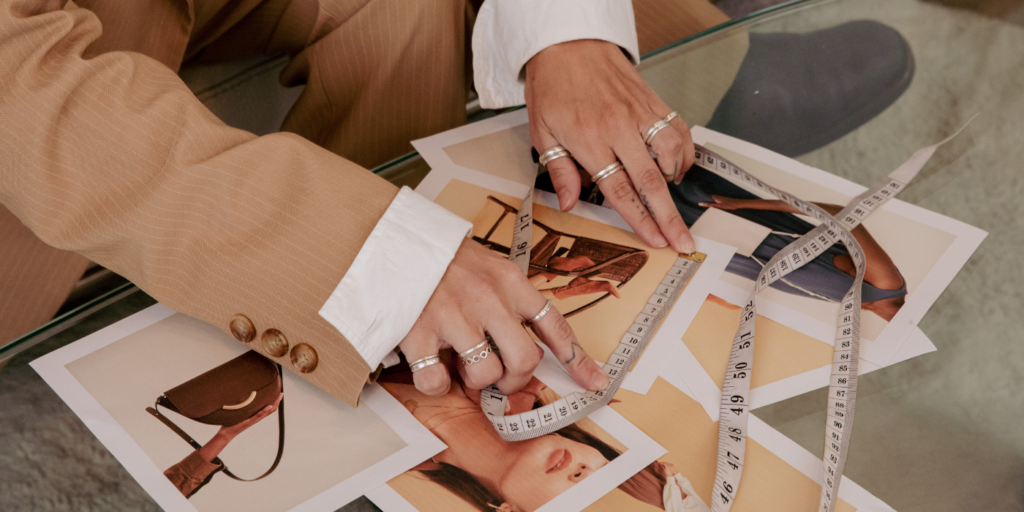 28. Where to shop second-hand
Second-hand clothing finds aren't strictly reserved for the charity shop. This blog explores shopping on Vinted, eBay, Depop and more while sharing the best second-hand finds found each week.
29. The ultimate guide to ethical fashion
Are you a newbie to greener living? This blog is your ultimate guide to shopping, choosing and understanding ethical fashion.
30. How to embrace slow fashion
Slow fashion is all about forgetting about trends and prioritising high-quality pieces that are likely to last. This blog shows you how to embrace slow fashion without sacrificing style.
31. Why you don't need to follow the trends
Trends aren't for everyone, and this blog publishes articles on figuring out and owning your personal style without feeling the need to follow the crowd.
32. The fashion brands doing good things for the environment
This fashion blog idea puts the brand doing good in the spotlight. Using case studies and employee interviews to tell incredible stories, this topic has lots to cover.
33. How to ditch fast fashion
Ditching fast fashion is easier said than done, but this guide walks you through how to part ways with the brands promoting overconsumption and enjoy slower fashion-focused brands.
34. Why you need to ditch fast fashion
Similar to our previous idea, this fashion blog topic delves into why ditching fast fashion should be on your mind (and your to-do list) in 2023.
35. How to change your fashion purchasing habits
Fast fashion publishes new products on their site daily, which leads to many over-buying clothes they don't need and (sometimes) can't afford. This blog topic tells you how you can reframe your buying habits and make sensible decisions.
36. My favourite slow fashion brands
Putting the personal into a personal blog, this online blog is all about you. If you post consistently enough, people will grow to look forward to your recommendations.
37. My favourite designer labels
We don't all shop or own designer, but many of us are curious to see what it's like. This blog puts you in the hot seat as you share your favourite designer brands and buys.
38. My favourite affordable, ethical brands
The best way to influence those around you to make greener choices is to show them why they are worth making. In this fashion blog idea, you explore the ethical brands at the top of your list.
39. The top ten fashion documentaries you need to watch
This one is more likely to suit a fashion blog post idea, but you're more than welcome to dedicate an entire blog. List the best documentaries you'd recommend to help others get clued up on the ins and outs of the fashion industry.
Stuck in the Page 2 doldrums of Google? We can get you moving
40. Fashion influencers you need to follow
Social media can be a pretty overwhelming place. If you're not trapped by mind-numbing scrolling, comparison culture is trying to capture you from all sides. This blog suggests the fashion influencers you should follow to fill your feed with fashion-forward and friendly content.
41. What happens when we throw away our clothes
Another one that works as a stand-alone fashion blog post, this idea takes readers on a journey to find out what happens to our clothes when we send them to landfills.
42. How to throw away your clothes sensibly
And off the back of our last point, this informative guide shows its readers how to bin your clothes sensibly and mindfully without sacrificing the environment.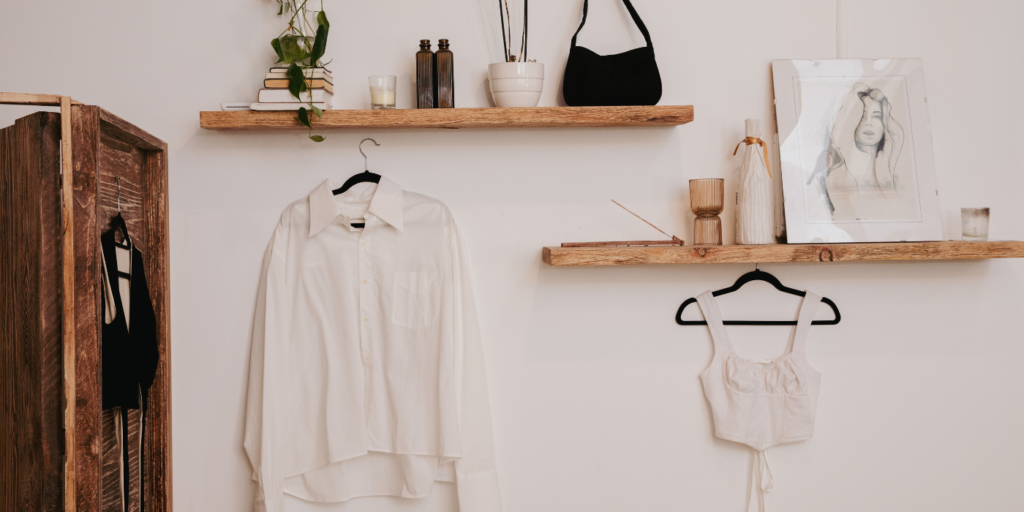 43. First date outfits for women
First dates are daunting enough without the question of 'what will I wear' looming above you. This online guide shares the best outfits to wear on a first date to ensure a lasting impression.
44. First date outfits for men
This blog does the same as the last, but this time, the content is tailored for the guys. Dress like a gentleman with a little help from these handy recommendations.
45. How to dress outside of your comfort zone
Sticking to the styles, shapes and patterns you know is one way to play the game safe, but you risk looking a little flat and dull. This empowering blog helps individuals push the boundaries of fashion and experiment with new tastes and styles.
46. How to make an excellent first impression with your outfit
A good first impression can benefit you in many scenarios. And a great first impression will be heavily influenced by what you wear. Don't stress – this blog is your go-to helping hand to get it right every time.
47. Fashion staples you need in your wardrobe
Investing in versatile pieces is what you need to do to create effortless yet put-together outfits every single day. From advice on where to buy the comfiest basics to recommendations for easy office wear, this blog could be a must-read site to bookmark today.
48. Stop wearing these fashion items and why
Sometimes you need a little honesty to tell when and why we should ditch the clothing and styles we have been relying on for years – this blog does just that!
49. How to style a [insert piece of clothing]
Jeans, shirts, blazers, loafers, knitwear – the list goes on. If you have a styling question, this blog has the answer.
50. Ten different ways you can wear a [insert piece of clothing]
Do you like making the most of your money? So do we. And this blog idea puts your budget-friendly dreams into practice.
51. Why you should never leave the house without [insert accessory]
Do you admire those women who look instantly stylish no matter what they leave the house wearing? Chances are their trick is the right accessories, and this blog gives you the A-Z on how to accessorise like a true fashion-forward king or queen.
52. How to find your own personal style
Trends and celebrity fashion can quickly become pretty overdone – especially when literally everyone is wearing them. Having your own style is vital; individuality is key when wanting to stand out, and this blog shows you how to find it.
53. Fashion items I wish I never bought and why
We all have regrets, but if we can deter one person from making the same mistakes, that's a job well done! This blog topic shares our honest purchasing mistakes and why you should avoid them.
54. My biggest fashion regrets
Another blog to warn others of our fashion mishaps, this idea reminisces on our biggest fashion regrets.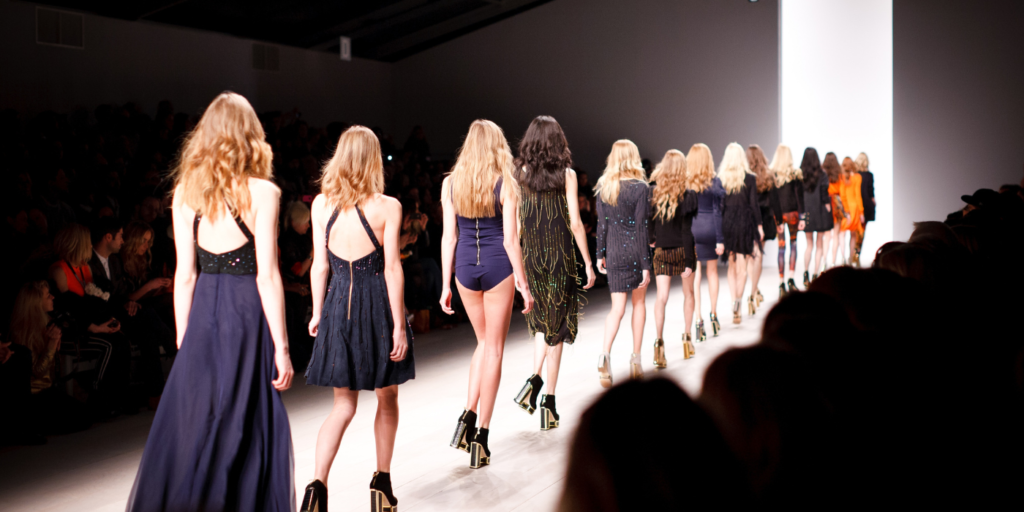 55. The worst celebrity fashion trends
Even celebrities miss the mark sometimes, and this blog explores the celeb footsteps we should avoid at all costs.
56. My favourite items in my wardrobe
A smaller slice of insight would make this idea a great fashion blog post idea to add to your personal blog – or you could delve a little deeper and make this your whole niche.
57. Recreating celebrity fashion
Many of us would kill to look like our favourite A-list stars, and this blog shows you exactly how to get the Hollywood look.
58. Designer dupes and where to find them
Search 'dupes' on TikTok, and you'll open the door to the brands recreating that luxury look. This blog is your guide to finding the best products available to shop right now.
59. How to style a little black dress for every occasion
A staple black dress adds a little sophistication to any look. Dress it up, dress it down and follow this blog to get it right. Every. Single. Time.
60. The best denim pieces on sale right now
This fashion blog idea is all about denim. Read along for the best offers, product reviews and insight from some of your favourite brands.
61. This [pattern, style, print] is in right now: here's how to style it
Go bold or go home. Patterns are in. Prints are back on the runways. Read these blog posts for great styling tips.
62. How to work out your clothing colour palette
Forget 'Oh, yellow washes me out' or 'no, blue doesn't look good on me'. This blog takes the guesswork out of finding the colours that suit our skin and shows us how to find our colour palette.
63. Why wearing the right colours is essential
A sister blog or post for our previous suggestion, this idea shows us why wearing the right colours has the power to elevate your fashion game.
64. It's party season: how to find the perfect outfit
Christmas is upon us: it's time to dress to impress. This is your guide to finding the perfect outfit for an office party or festive family dinner.
65. It's wedding season: how to find the perfect outfit
Never wear white. That's the obvious rule when attending a wedding. But apart from that, what do you actually wear? This blog reveals the head-to-toe of looking great as a wedding guest.
66. What you shouldn't wear to a wedding
We said it before (literally on our last point), and we'll say it again: never wear white. This blog is your one-stop shop for understanding and getting the dress code right.
67. How to look expensive on a budget
Look and feel like a million bucks without breaking the bank. Discover savvy tips and tricks to elevate your style on a budget in this post idea or topic.
68. Summer staples every woman needs
Explore the essential summer pieces every woman must have in her wardrobe. From breezy dresses to stylish sun hats, this blog will show you the staples to keep your style on point all season.
69. Summer staples every man needs
This blog lists the summer essentials, from classic tees to tailored shorts, to ensure every man is fashionably fabulous under the sun.
70. The best transitional pieces for summer to autumn
Transition seamlessly from summer to autumn with top wardrobe picks in this fashion blog. Learn how to layer and mix seasonal pieces for a fashionable yet comfortable change in weather.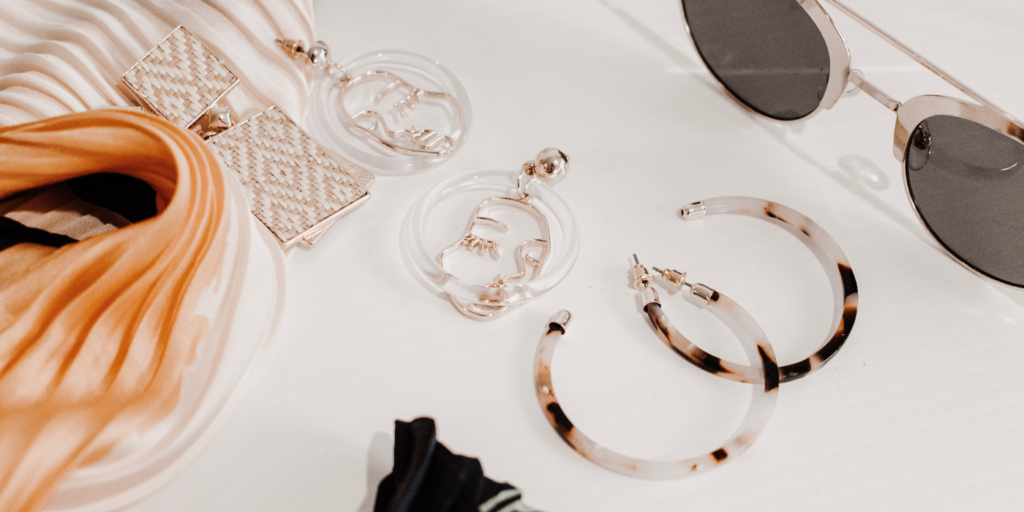 71. This colour looks great on everyone
Blue, red, yellow or green. Take your pick. This blog puts your favourite colour in the spotlight.
72. Why you should avoid this colour
We all have that one colour we avoid like a cliche. And if you don't know it, you'll soon learn after reading this blog.
73. How to restyle your favourite pieces
Transform your favourite pieces into fresh, trendy outfits. Get creative with restyling tips that breathe new life into your wardrobe staples.
74. Where to find the best discounts on designer items
Score big on designer items without emptying your wallet. This blog shows you how to navigate the world of discounts and discover where to find luxurious fashion at a fraction of the cost.
75. Last minute [insert occasion] outfits
Find last-minute outfit inspiration for any occasion. Whether it's a date night or a job interview, this blog has got you covered with quick, stylish fashion solutions.
76. How to pack for a holiday
Learn space-saving techniques and essential tips to ensure you have all the right outfits in your suitcase.
77. Holiday essentials you need when travelling to [insert destination]
Prepare for your next adventure with this travel must-have list tailored to your dream destination.
78. What to wear to a destination wedding
Decode the dress code for destination weddings. This guide ensures you'll be dressed to impress while respecting the location's vibe.
79. Amazon Prime Day fashion deals you need to shop
Don't miss out on the hottest fashion deals during Amazon Prime Day. Discover the must-shop discounts and upgrade your wardrobe without breaking the bank. And next day delivery is guaranteed.
80. Black Friday fashion deals you need to shop
Score major fashion finds on Black Friday with this insider's guide to the greatest discounts hitting the stores.
81. January Sales fashion deals you need to shop
Start the year in style with unbeatable January Sales fashion deals. Shop smart and revamp your wardrobe without denting your budget – this blog holds all the secrets.
82. How to build the perfect capsule wardrobe
Start building your capsule wardrobe now – you'll thank us later. And this blog is an expert in your pocket.
83. What is a capsule wardrobe and why do you need one?
A capsule wardrobe is a game changer for individuals looking for effortless outfit styling. In this blog, we'll decode the formula to get it right.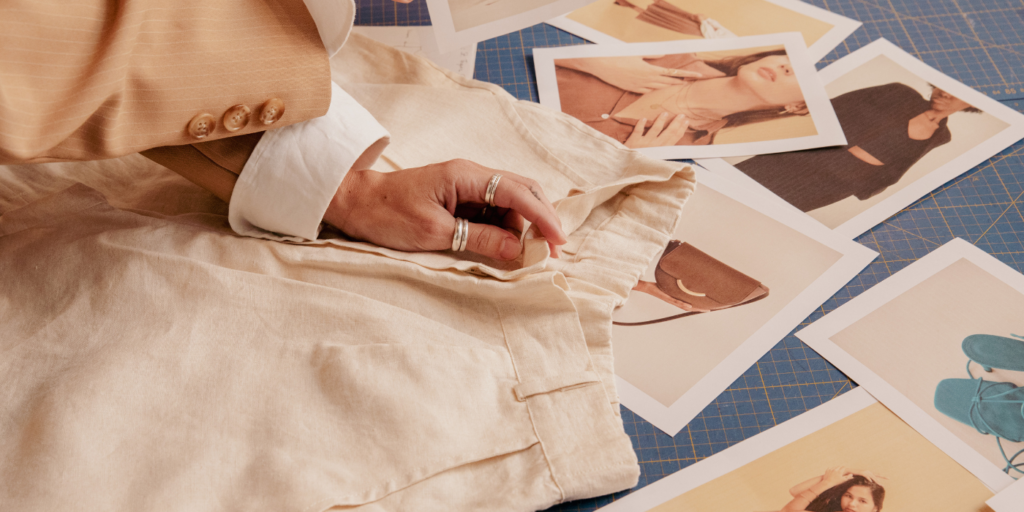 84. How to make the most out of your [insert item of clothing]
Re-wear your favourite pieces time and time again with confidence, thanks to a bit of help from this blog that shows you how to make the most out of your jeans, shirts and dresses.
85. What's new in luxury fashion this week
Snooze, you lose. The luxury fashion industry changes quickly, but this blog shares the latest updates and industry happenings.
86. The most expensive brands in the world
Have you ever dreamed of what it would be like to shop without a budget? This blog takes us behind the scenes of some of the world's most expensive brands.
87. The most expensive [insert item of clothing] in the world
A great fashion blog idea to accompany our previous suggestion, this topic zooms in on the high-ticket products taking centre stage in the fashion industry.
88. An insider's guide to shopping at [insert designer shop]
Discover insider tips and tricks for a successful shopping spree at your favourite designer store, from employee interviews to behind-the-scenes insight.
89. How to wear [insert clothing item] like [insert celebrity]
Dress like your favourite stars with this step-by-step how-to article. Be red carpet ready instantly – dressing to impress never felt so easy.
90. The best fashion from [insert event here]
The Oscars, VMAs and Met Gala are just three of the most iconic fashion events of the year. This blog brings the hottest outfits from the red carpet and shows you how you can get the look, too.
91. Interview with [insert fashion icon here]
This fashion blog post idea gives you expert insight into the world of fashion from the pioneers making moves in the industry.
92. How to DIY your wardrobe
Ready for a wardrobe makeover? Learn how to DIY your clothes in this blog. From upcycling to customising, your closet will be unrecognisable.
93. How to alter your [insert item of clothing]
Don't settle for ill-fitting clothes. Discover how to expertly alter your favourite items for a personalised, perfect fit in this easy-to-follow blog.
94. How to design your own clothes
Project Runway fans will love this guide to designing your own clothes. Whether you're an absolute beginner or have already made an outfit, you'll learn something new in this blog.
95. How to sew your own [insert clothing item here]
Get crafty and sew your own clothes. Follow step-by-step instructions to create garments that reflect your unique style.
96. How to knit your own jumper
Give your nan a run for her money and cosy up in style! Learn how to knit your own jumper and stay warm this winter.
97. How to make your own clothing patterns
Become a fashion designer in your own right by mastering the art of creating clothing patterns. Use them yourself or share them with the sewing community – a great side hustle if you're in the market for one.
98. How to print your own t-shirts
Express yourself through custom tees. Discover how to print your own t-shirts, turning your designs into wearable art, in this blog for artists and fashionistas alike.
99. The best books for fashion design
Get educated on the fashion industry's rich history and techniques with this list of must-read books for fashion fans.
100. The best fashion courses for clothes design
Looking to pursue a career in clothes design? Explore the top fashion courses that will kickstart your journey towards becoming a fashion design pro.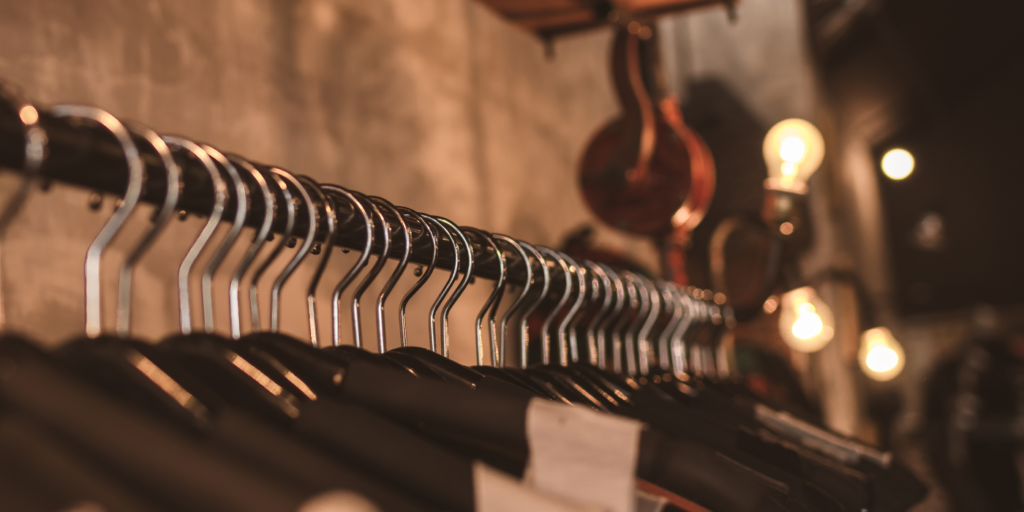 Tips for Writing a Good Fashion Blog
Hopefully, after our extensive list of fashion blog topics, you're armed with the inspiration to get writing. But what makes a great fashion blog? Here are three things to consider:
Choose Your Host
Choosing the right platform for your blog is as important as the content you plan to write. Different platforms will have different functionality. The good news is that most blogging platforms offer free trials or plans, so you can try before you commit to any monthly or annual expense. Our personal preference has got to be WordPress. WordPress is the world's most popular blogging software. It allows you to build your blog within minutes and start writing immediately. Wix, Weebly and Medium are three alternatives if WordPress doesn't float your boat. Choosing the best blogging platform depends heavily on personal preference. We recommend trialling a few platforms to get a feel for the software.
Keep it Consistent and Make it Personal
Consistency comes in multiple shapes and sizes, but when it comes to your blog, it concerns your branding, tone of voice and how often you post. You don't want to be another copycat blog that covers the same things in the same way as everybody else. Your brand identity is what will help you stand out from the crowd, and the tone you use will attract the right people. Alongside this, pick a publishing schedule that you can stick to. Once you've drawn your audience in, the best way to keep them hooked is by setting an expectation and meeting it every week.
Optimise it for SEO
Writing your blogs with SEO in mind will ensure your content ranks in search and your chances of increased eyes on your posts are maximised. Writing for SEO well requires a good understanding of it. We wrote a blog on the basics of SEO copywriting here. Choosing the right keywords, writing great metadata and keeping an eye on your site speed are just three things that will contribute to good rankings. Get your SEO right with every blog you post, and you'll tap into more opportunities.
Need a Hand Writing Great Blog Content?
We've mastered the art of writing great blogs. Our team has been acing compelling blog writing since before the iPhone (yep, we've been around for a while!) – and we've written for fashion companies as diverse as Armani, Ecco Shoes, MissGuided and New Era.
We know a thing or two about how to make it resonate with audiences and drive results. We won't subject you to robotic copy (or AI-generated copy, on that note), and we won't send you to sleep with words that hold no value. You can trust us with your blog writing. It's what we are here for. For more information, get in touch – we'd love to help.
Help yourself to any of these blog post ideas – and if you enjoyed this blog and are inspired to start your own fashion blog, let us know in the comments below.
Discover how we've helped brands like yours with SEO and copywriting for more traffic, more conversions and more sales.
– Smart content strategy 
– Focused, on-brand writing
– SEO for growth