Digital marketing is a big old word. It's also a word that's thrown around a lot in this industry. And with many of its iterations, we seem to be losing the essence of what digital marketing is. By definition, digital marketing refers to a marketing campaign that appears on an electronic device – a phone, computer, tablet or TV. "It's the promotion of brands to connect with customers using forms of digital communication", says Mailchimp. But when we think about what digital marketing is – and what it stands for – I find the whole thing a lot more nuanced.
To create a really good and effective digital marketing plan, you need to be able to ride the industry waves. But the tide changes quickly. Since I entered this industry over five years ago, digital marketing has shown me the importance of pivoting, learning and adapting. It's a cycle of experimentation, a game of trendsetting and trend-chasing. You have to be open to new ideas, crazy ideas and ideas that make you think, "WTF was that?" But that's the beauty of it. Here are my top five tips for creating an effective digital marketing plan – and get ready because this is all about the wow factor.
What Does Your Audience Want?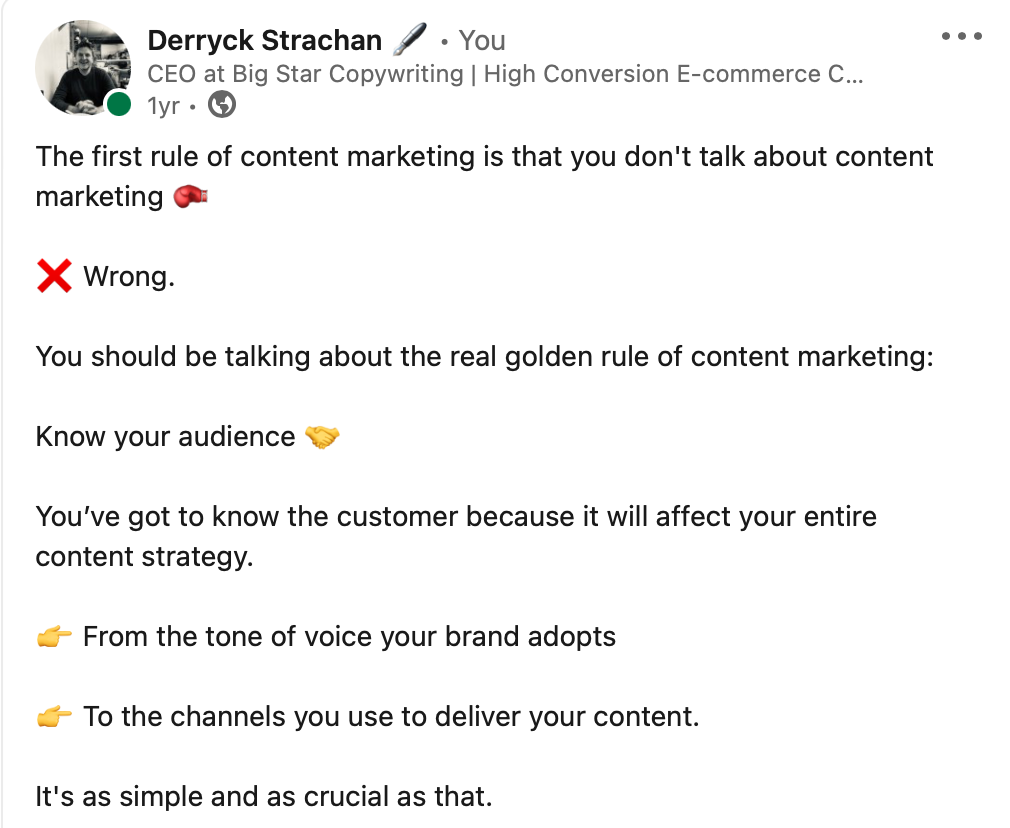 Like all content marketers, we shout this from the rooftops. It's the golden rule of marketing for a very good reason. Your audience is the single, most important thing about your business. Without them, you don't have a product, you don't have a community to build and engage, and – a no-brainer – you won't make any money. From start to finish, your audience needs to be on your mind. It's time to get obsessed with them. Think baseball cap-wearing Joe from Netflix's 'You' sort of obsessed, but (hopefully, also a no-brainer) with a happy ending. Here's how to do it:
Step One: Who Are They?
Hey, you! It's great to see you here. If you've got this far and you want to keep reading, I guess I have found my audience. Now it's your turn to find yours. If you have confidence in your brand, the services you offer and the problem you solve, you should probably have a good idea of your target customers. That's great. But if you don't, it's time to head back to the drawing board.
Why would somebody want to connect with your brand? What solution do you offer them? How do they find you? What reason do they have for wanting to connect with you in the first place? Answers these questions and use your findings to pinpoint the characteristics of a customer persona. Give them a name and bring them to life. This is an essential starting point for your online marketing plan.
Step Two: Start a Conversation
In real life, a conversation starts with discovery. Catch-ups with old friends lead with 'how are you?'. Conversations with your boss may start with 'where is that report?'. And small talk in the supermarket begins with 'how was your day?' and always ends with, 'do you want a receipt with that?'. The same goes for marketing. We make new connections and nurture old ones with a specific query. We want to find out something, and if your brand has the answer, we are off to a good start.
There are great tools out there to help you discover the most popular search queries in your target customer's minds. I use Answer the Public all of the time. Enter a few keywords about your industry, click go, and it will generate the top search terms as who, what, where, why, when and how phrases. It's brilliant. Another tool in my arsenal is Google Trends. Similar to Answer the Public, Google Trends does what it says on the tin and shows you the trending searches on Google in real-time. Research is everything in marketing, and it starts from the get-go.
Step Three: Keep Them Engaged
This step of your digital marketing plan is all about consistency. Once you've got past the hellos, how are yous and small talk with your target customer, you need to keep the conversation flowing. They're already in your marketing funnel at this point, and to ensure they filter on down to the bottom, consistency in your content is key. Don't ghost your readers, don't leave them on read and don't be the brand that pops up after months of silence.
Consistency can come in all shapes and forms. For some brands, it may mean keeping in touch with their audience through daily tweets and LinkedIn updates. For others, consistency may look like a weekly newsletter that offers a round-up of the hottest industry news. The bottom line is that it's about nurturing those touch points to keep customers engaged. You want them to remember you, and showing up is the best way.
Experiment. Adapt. Learn. Repeat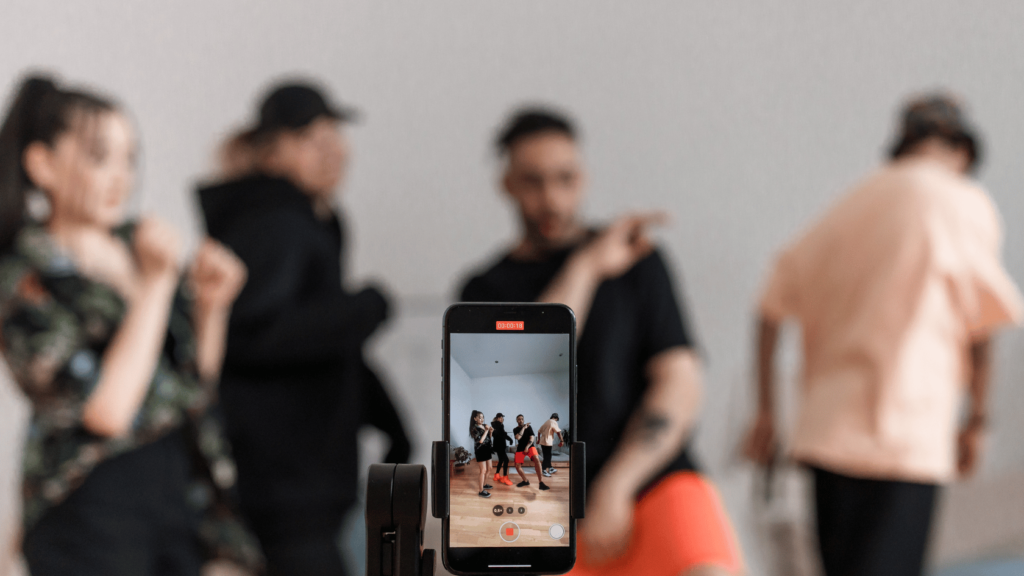 As I mentioned at the start of this blog post, experimenting with new ideas and creative processes should be at the top of your list as a digital marketer. Nobody really knows without trying – your digital marketing plan included. And the research agrees. A study from Harvard Business Review showed that marketers who run at least 15 experiments a year see a remarkable 30% to 45% increase in performance. That's a great return from having a little fun and trying something new. Here's how you can experiment with your content marketing:
Diversify Your Content Formats
New and different content formats are an easy place to start when experimenting with your digital marketing. Short-form video has the internet in a chokehold in 2023, and investing in this content type is a safe bet for that first step out of your comfort zone. TikTok, YouTube Shorts and Instagram Reels are the platforms you should consider if video is a tempting path to take. And the beauty with these channels, and the algorithms that power them, is that you don't need to splash out on an HD filming set-up. So many brands and creators have shot engaging videos from the company staff room and seen tremendous success.
Video aside, a digital marketing plan goes way beyond simple social media posts and mundane website content. Interactive marketing is something every marketer should try at least once in their content marketing strategy. From virtual events and UGC to interactive infographics and augmented reality experiences, these star-studded activations are a great way to get potential customers talking. Virality should be a goal with this type of content – you want to create something that is so shareable your favourite brands will call you up, asking you to share your secrets.
Take Inspiration
When I say inspiration, I mean inspiration. Carbon copies aren't cool. Head to Campaign Live and take a look at what the A-list brands are doing You might not have the budget or the means to pull off something as big or impressive – the latest Barbie movie has us all shaking in our boots – but it's not about how many resources you have, it's how you use them. Take the Thursday dating app, for example. The app had no budget but still stirred up a storm online. They took cardboard and a Sharpie and made magic happen. It was creative, out of the box and guerrilla. But it worked, and I'm still obsessing over it.
You've got to consume the big campaigns and crazy happenings in the industry to get inspired. For the creative juices to flow, they need to be powered by fun and exciting ideas. Because of Marketing, by Rachael Higgins, frequently shares the best and most impressive campaigns to grace our screens, and I highly recommend you follow along. She also has a great newsletter that provides an excellent round-up of the hottest examples every week. The marketing industry is your untapped inspiration resource. Consume. Brainstorm. Action. Repeat.
Kill Ideas That Don't Work
We can be precious beings. Like way too precious. Sometimes, things don't work out. But that's life. Yes, it's heartbreaking – and especially when you've rooted for it with your entire soul – but in marketing, you've got to get good at getting over it and moving on. It's easy to get tied up on ideas you thought would perform well. But it's really not worth it if you don't get the results you were determined to get. Don't wait for things to *maybe* improve. Kill it and move on. Learn from what went wrong and adapt your digital marketing plan for your next idea. Not every piece of content has to change the world; the sooner you realise that, the better your digital marketing will become.
Trendsetting Vs Trend-Chasing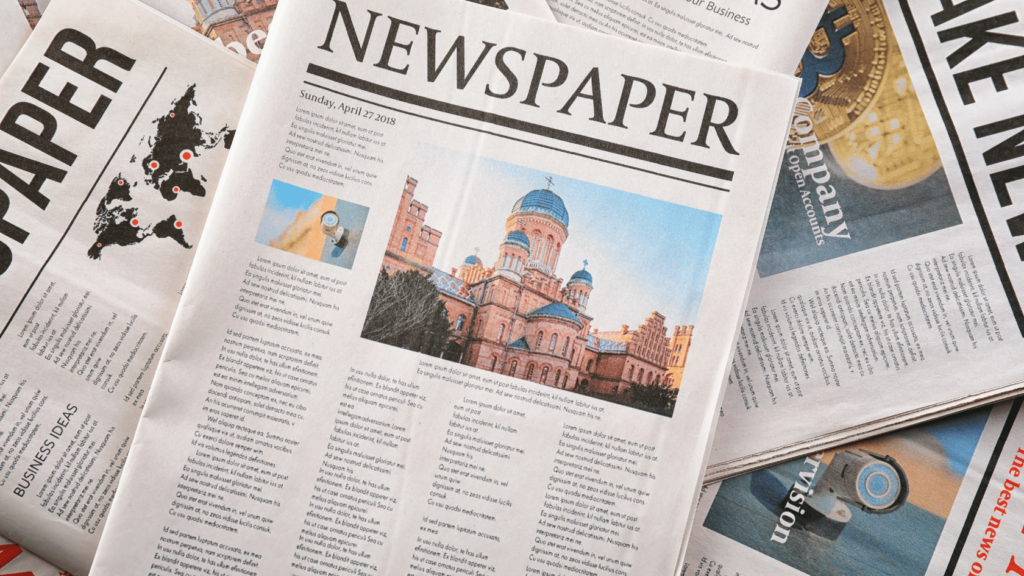 Trends come and go – frequently. From hot sounds on TikTok to viral memes every brand and their dog decide to replicate, trend-chasing in 2023 is a digital marketing priority for most marketers. And I can see why. Trends drive engagement. But while it's good to get involved with the chit-chat, it's not so great to do so to fit in. It's a bit like wearing the latest fashion trend. Just because everyone else is doing something, do you need to do it too?
When it comes to following trends, you need to lead with your brand. Sometimes, the latest trends aren't appropriate. As we said at the start of this article, you need to lead with your audience. Is your older target customer going to get a Gen-Z fuelled TikTok anecdote? Probably not. And likewise, will a Gen-Z audience relate to a viral clip of a 70s TV show? It's unlikely. Get it wrong and it can cost you. And chasing a moment that is set to fail from the offset is probably a waste of time. Content trends aside, here are the digital marketing trends to watch and consider – only if they're right – in the latter half of this year.
Influencer Marketing Continues to Rise
A digital marketing collaboration that can be extremely successful if executed well, and businesses big and small continue to tap into this great growth tactic. Research from Business Wire shows that 61% of consumers trust product recommendations from friends, family members or influencers on social media compared to just 38% who trust recommendations from the brand itself. People connect with people, and if there is an influential figure your brand is likely to share an audience with, why would you leave it untouched?
Finding Your Niche
This is particularly important on social media because as the platforms we love grow, it becomes harder to be heard in a sea of similar voices. Your niche will likely get more and more niche in 2023, and it needs to. Just as you outlined in your very specific customer personas, your audience expects specific content from you. And you need to deliver. Social media algorithms are learning fast and are continuously becoming more fine-tuned to serve content to people who will engage with it. By doubling down on your niche, you're more likely to reach your target customer and less likely to be shouting aimlessly into a sound-proofed room.
Harnessing AI technology
ChatGPT took over the internet late last year, and AI is expected to keep growing. When it comes to digital marketing, I'm not about to promote the use of AI for content creation. We wrote a whole blog on why, at present, AI-generated content does not work, and I'll say the same things again. Digital marketing requires originality and AI-generated content, just isn't it. But you can (and should) use AI in your workflow – or risk getting left behind. AI has its uses, from productivity apps to tools that support idea generation. In 2023, we're not asking it to take over the creative process, we're simply throwing the banal tasks at AI to free up time so we can spend it doing better things.
Community First, Sales Later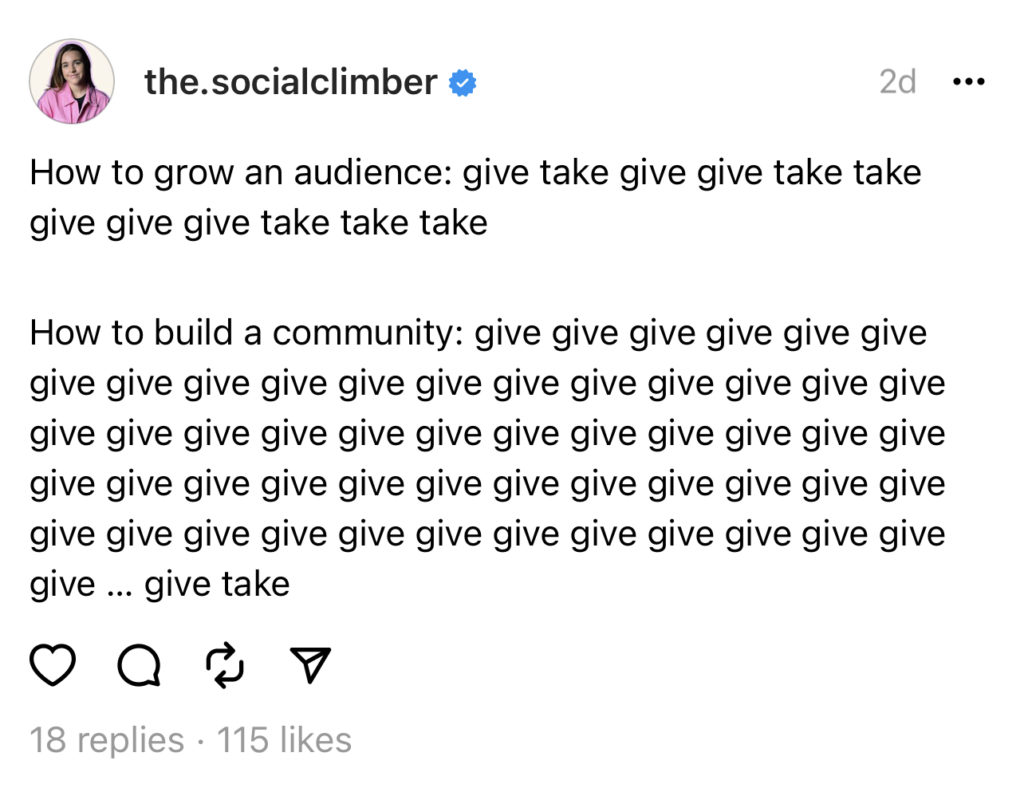 Building an audience is 50% give, and 50% take, and building a community is a lot more give and a lot less of the latter. But community is incredibly important. So important that over 76% of internet users are involved in an online community of some form. People love to belong to something, and building a space where your customers can consistently and actively engage, is powerful. An active community of customers who trust what you do will continue to grow. And invested customers equals more sales. Here's how to build an online community in five steps.
Step One: Educate
It always starts with a search query. So what can potential customers learn from you? The likelihood is that those initial interactions come from your target customers looking for information. And by your luck, they happened to stumble across you. Now, it's your job to keep them there. Provide useful resources, actionable tips and industry know-how to educate your audience and assert yourself as a thought leader in your niche. Give readers a reason to come to your platform the next time they have a query – that's how a community starts.
Step Two: Create Shareable Content
Shareable content is all about creating content that stops potential customers in their tracks and makes them think, "Wow, I love this, and I'm sure people in my network will love this too". I see so many infographics and carousel posts that I save for later because you never know when they may come in handy, and you want the content you make to have the same effect. Your digital marketing plan should prioritise share-worthy content. If a customer genuinely loves what you do online, they'll stick around.
Step Three: Get Interactive
Quizzes, polls, Q&As and Instagram Lives. The best community builder gets your audience involved from day dot. Break up consistent scrolling with fun, interactive opportunities for customers to get to know your brand more. It's light-hearted, easy, and a piece of content that requires little preparation. What more could you want? Make sure you have a string of interactive content ideas on rotation and a few more in your arsenal at all times.
Step Four: Think Exclusivity
By being part of your community, I'm allowing you to sell your products and services to me over multiple days, months and even years. But what do I get in return? Community comes with exclusivity, and as you build your engaged audience, you need to consider what incentives you can offer to keep them around. Perhaps a newsletter is the perfect idea to offer some in-depth insight into your industry, or maybe a downloadable resource is more up your street. Be prepared to give things away in exchange for attention – but don't worry, it will pay off in the end.
Step Five: Give Your Community a Voice
Finally, you must remember that the community's most important part is its members. Yes, the community may be built by you, but you're only the leader. Community thrives because of the connections and interactions that thrive within it. And to make sure these magical happenings can continue to flourish, you need to give community members a say. Send out surveys, ask questions on your Instagram stories, and respond to FAQs frequently. Ask your community what they want to see and how you can best serve them. Remember – if you give, give, give, the take will come automatically.
Keep Riding the Industry Wave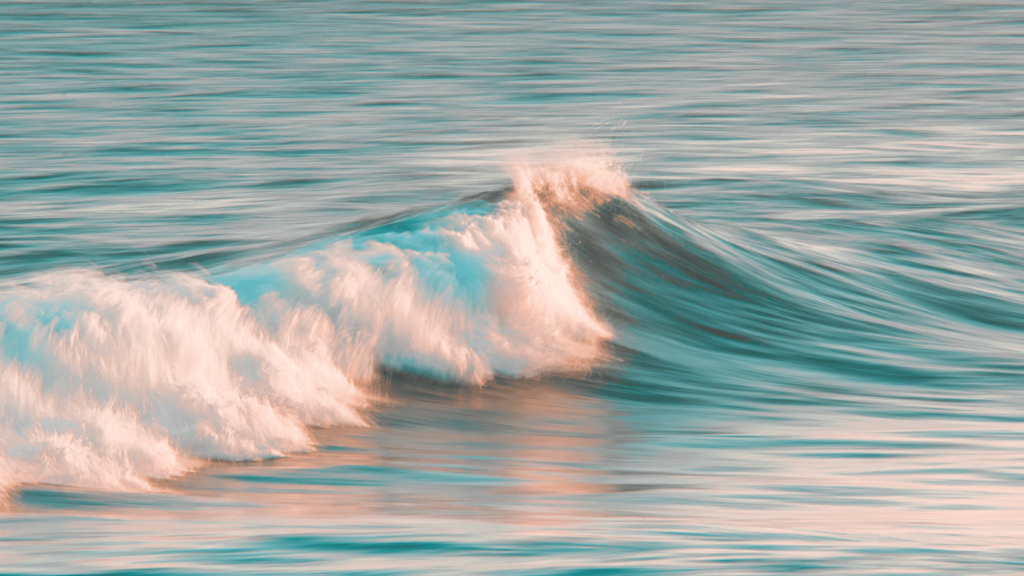 Curiosity may have killed the cat, but it won't kill your digital marketing plan unless you do something outlandish. This industry is all about trying new things. That's why marketing has evolved so much since times of old. With the internet, we can rely on something other than word of mouth alone to get somewhere. And with billions of people spending time online every day, it's a free resource you need to make the most of.
Keep up with emerging trends, stay on top of industry news and be open to trying new things. Change is exciting, and your strategy must embrace it to create an effective digital marketing plan.
And, of course, in true Big Star fashion, I'm going to round up this blog by saying at the heart of all these things – from interactive content to community incentives – are really good words. What you have to say and how you say it is important. It's the difference between effective digital marketing and content made for the sake of it.
So, on that note, if you're a business owner or marketing manager who wants to take your copywriting to the next level, we've got your back. Our team has been crafting compelling copy since before the iPhone (yep, we've been around for a while!), and we know a thing or two about how to make it resonate with audiences and drive results. We won't subject you to robotic copy, and we won't send you to sleep with repetitive words with no value. Feel free to get in touch with us to discuss your copywriting needs. We'd love to help!