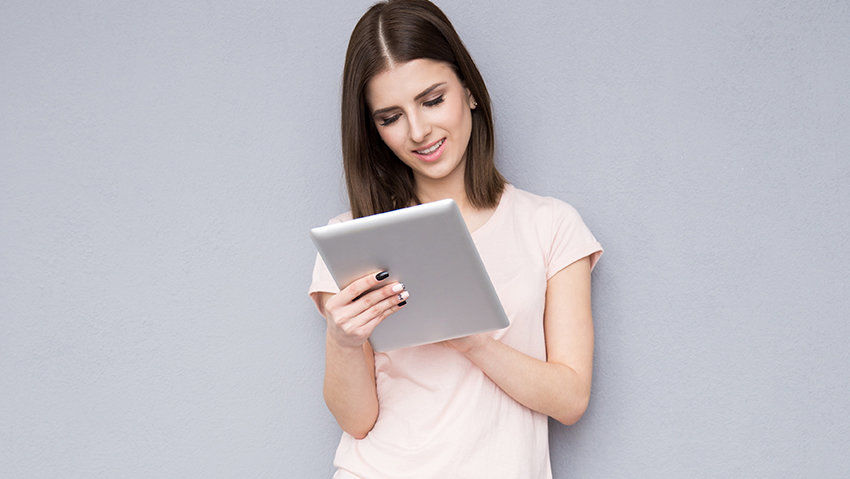 Ebooks increase email sign-up
According to research by Marketing Cloud in 2015, 73% of marketers say that email marketing is integral to their business while 60% say that it is a 'critical enabler' of their products and services.
Email newsletters can be a highly effective way of driving engagement with your clients or customers. They can be used to promote your services and latest offers, to share your expertise and hence build your brand authority, and to drive traffic back to your website, ultimately generating conversions. But in order to carry out successful email marketing, you first need to build your list of subscribers, and that's what we're going to look at today.
Email open rates generally range between around 17% and 25%, depending on your sector, while actual click-through rates rarely make it above 5% (you can find industry-specific statistics for these over at MailChimp). Therefore to generate a significant amount of ROI, you need to increase your total number of subscribers in order to reap the benefits of your email marketing. That's where sign-up incentives come in.
Offering incentives for sign-up
Most people already receive more marketing emails than they could read in a single lifetime. So even though they may well be interested in what you have to say and offer, they will often be initially reluctant to provide you with their email address. That's why you need to offer them a little something as an incentive.
eBooks and whitepapers make perfect incentives, as not only do they create a reason for signing up, they will also help you to build your brand presence, show off your expertise and increase the amount of engagement time that prospects spend with your brand.
But what should they be about?
Identifying the perfect topic for your eBook or whitepaper
To determine the right topic which will engage with prospects' imaginations and encourage them to sign-up, you need to consider what is relevant and useful to them at this specific time.
To do so, you should examine a) what people are searching for online, b) what pages people are viewing on your site, and c) what is timely or trending.
In doing the first, you can use Google's Keyword Planner or a similar tool to examine what people are typing into the search engines. What's important here though is not so much the keywords themselves, but the intent behind them. Once you've entered a few relevant words related to your offerings, pay specific attention to the types of information or guidance that people are looking for, particularly any long tail questions.
To determine what people are viewing most on your website you can use another Google tool – Google Analytics. On what pages are people most frequently landing on your site, and where are they heading to once there? This may reveal some patterns which reveal valuable information about what users are looking for from you.
Finally, to find out what the current hot topics are related to your industry (if you don't already know), you can simply look through Google News, have a scan through some blogs belonging to relevant thought leaders, and use analytical trending tools such as BuzzSumo.
You might also consider running a poll or survey on your site or on social media to see what topics are currently of particular relevance to your prospects.
Once you've identified a few potential topics, you then should consider which ones are the most relevant to you in terms of the products or services that you have to offer, and how you want your brand to be perceived.
eBook or whitepaper?
So, you've picked a topic, but will it work better as an e-book or as a whitepaper? This will depend on several factors – what kind of services you provide and in what sector; who your prospects are, and what you're trying to say.
eBooks:
Are effective for providing a broad overview of a topic
Are easily accessible
Are highly visual
Are best-suited to consumer-facing brands
Whitepapers:
Are authoritative
Provide an in-depth look at a specific topic
Are often complex and detailed
Are best-suited to B2B brands and those in highly technical/ specialised fields
Creating your electronic publication
Once you've determined the topic and form of your electronic publication, the next step is to plan, research and write it. Unless you've got a large digital marketing department with plenty of time and resources, this is often best handled by an outside copywriting agency.
The title of your publication is particularly important, as in the first instance it will be the primary driver for people wanting to read it and hence sign-up to your email list. It should, therefore, be attractive but also highly descriptive of the actual contents of the whitepaper or eBook. The cover should also be visually appealing, and it should carry your brand logo and design.
Whether an eBook or a whitepaper, the publication should begin with an introduction or summary which suggests what the reader will learn by reading on. You may wish to use or adapt this summary on the landing page for your e-book. The subsequent sections or chapters should be clearly broken up and identified, presenting an easily navigated tome of information which is insightful and well-researched.
From the start, you should be certain about several things:
What the scope of your publication is – what will and will not be covered
What the main points are that you're trying to get across
What impression you want readers to have of your brand – once they've finished reading
Presenting your publication as an incentive
Once you've created your eBook or whitepaper you need to promote it, and link it to your email marketing campaigns.
The first thing you should do is create a landing page to provide information about the publication and to really push what it has to offer. You can then drive traffic to it via multiple channels, including social media, paid advertising and internal links on your own web page.
All that remains is to explain to the prospect that they can obtain the insights contained within, simply by providing their email address. It's then over to your email marketing team to make the most of the opportunity provided to them.
We hope you've enjoyed this short guide. If you'd like to know more about how you can use whitepapers and eBooks to drive your business forwards, get in touch with Big Star Copywriting today.