During the pandemic, eBook popularity took a giant leap. Maybe it was because we had more time to discover new things, or perhaps some of us turned lockdown boredom into an eagerness to learn. Either way, in 2020, British publishers saw eBook sales hit an all-time high. And today, even with the first COVID-19-induced lockdown a mere distant memory (seriously, how has it been three years?), eBooks continue to take the reign as a top digital product more brands should be thinking about producing within their content marketing strategies. From idea to publication, in this blog post, we will show you how to write an eBook, and a good one at that too.
What is an eBook?
An eBook is, simply put, an electronic publication. Despite its name, it doesn't have to be a book. An eBook is a pamphlet, brochure, guide, or any written literature, that can be read on a computer, tablet or smartphone. Mainstream publishers, such as Penguin Random House, will make each of their titles available in eBook form, while individuals and brands will also self-publish eBooks to sell on the web. Accessible and instantly available, eBooks are a favourite amongst avid readers, keen learners and those looking to delve into something new.
The History of the eBook
When the Kindle launched 15 years ago, it sold out in five and a half hours. Crazy, right? Jeff Bezos used e-ink technology to find success, whereas many previous eBooks on the market failed to do so. But it probably helped that Amazon was already a brand on the minds of pretty much every consumer across the globe. And with no surprise, Bezos' success continues to dominate. Kindle's die-hard following accounts for 68% of the global eBook market in 2023.
But the eBook, as a product, isn't an overnight success as Kindle suggests. It was 40 years in the making. In 1971, Michael Hart founded
Project Gutenberg. The project, which was a volunteer effort, planned to make some of the world's best literature available for free. And it did. By the end of the project, they successfully published 300,000 classical texts online, free of charge.
After Project Gutenberg, a variety of portable gadgets came onto the scene. From the early readers, like the Rocket eBook and Palm Pilot, to the slightly more modern Sony Reader that launched just before the Kindle, eBooks quickly became easier to buy and read.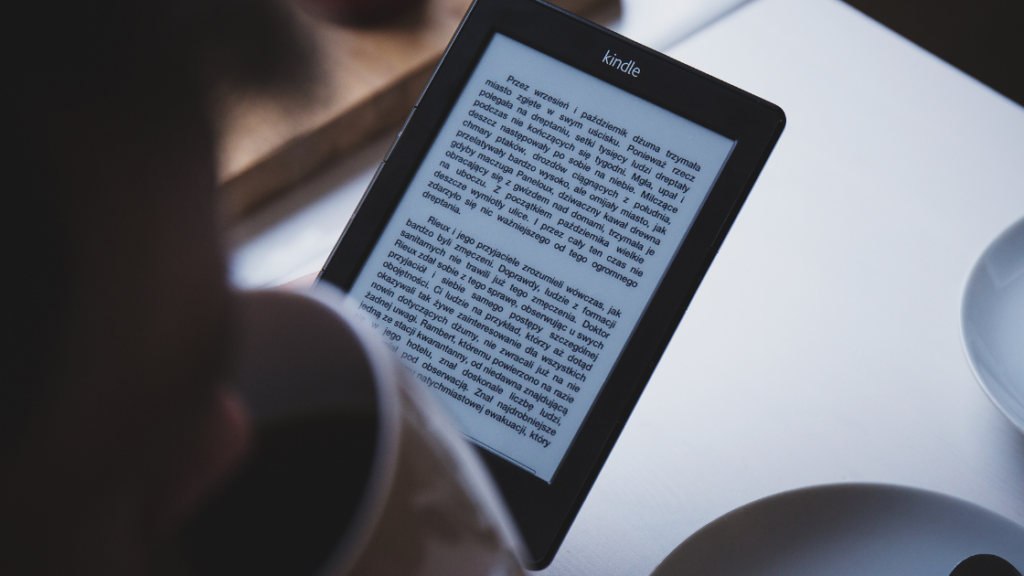 Why Should You Write an eBook?
Credibility is your best friend when building your brand's reputation, and a well-written eBook will help you show potential customers your expertise is worth its weight in salt. That aside, writing an eBook will also help you:
Provide in-depth value to your audience in an accessible, easy-to-consume way.
Find a cheaper way of publishing useful information and content.
Maximise your potential reach and push your brand into the eyes of new audiences.
I know you're probably reading this thinking that writing an eBook requires a lot of work. And we're not here to sugar-coat things – it does. You'll only get the above results if you write an eBook that's half-decent. But eBooks have a good return on investment, so it's worth the time, money and resources needed to create one. 
Can You Make Money from Writing an eBook?
Short answer, yes. And a slightly longer answer, as long as you're providing value. But what does value look like? To each customer, value is likely to mean something different, but in your content marketing strategy, it's your target customer and what they're likely to find valuable that is important. And that's up to you to figure out, but here are a few things to think about:
Are you offering a solution to their problems or meeting their needs? Is there a niche-specific FAQ that keeps occurring in your inbox? If yes, consider writing an eBook that addresses the qualm or complaint.
Are you demonstrating a constant mission of improvement or action? Your eBook could delve into how you are making a difference. Take a study – or make your own – and put any findings into action alongside advice and tips for others in similar shoes.
Are you providing support or resources beyond your product or services? Does your product have multiple uses? Consider creating a guide to help users make the most of their purchases.
Are you listening to and implementing feedback? Create an eBook that gives in-depth explanations on certain topics that customers have found tricky in the past.
Once you've figured out whether your product offers value to your customers, you'll also be able to determine if it's worth selling. But successful sales don't come from an idea – it's all about execution. So, without further ado, here are our top tips on writing an eBook.
How to Write an eBook
Before we dive into how to write an eBook, it's crucial to know that an eBook isn't a task that can be completed in an evening. It's not a quick fix for surplus income, and it's certainly not something that can be written with AI. If you approach your eBook writing with any of the latter on your mind, you're setting yourself up for failure. And that's because a good eBook is thorough, personal, insightful and unique to you and your brand.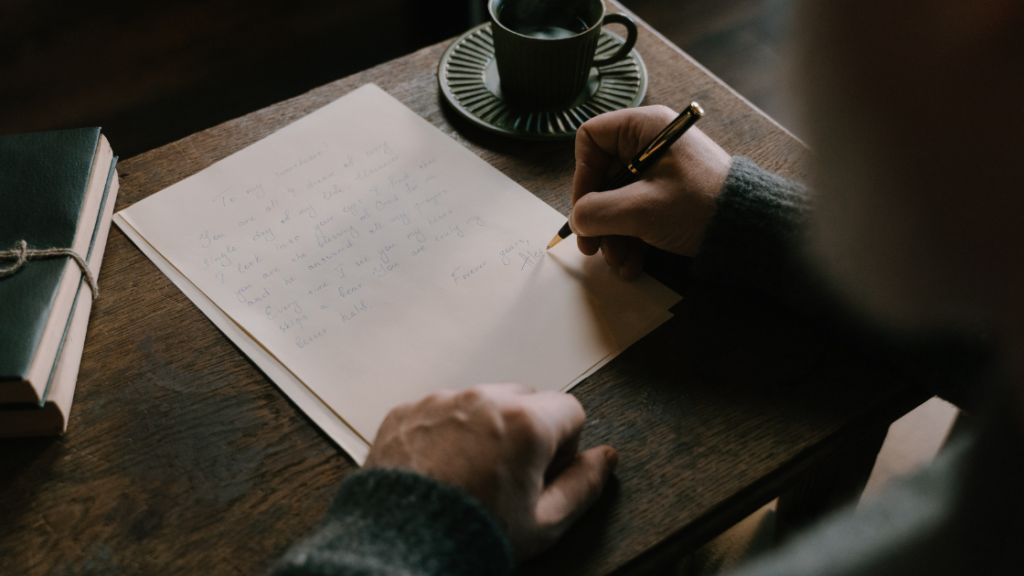 Choose the Right Topic
Choosing the right topic for your eBook is all about striking the perfect balance between what your audience wants to read and what you know you can write about. The goal of your eBook is to generate leads; it's to get people interested enough to want to make another purchase or work with you in the future. And the people who are likely to buy your eBook, are those who already trust what you have to say in the rest of your content marketing.
So, with that in mind, your eBook should stay consistent with the topics you talk about online, in your blogs, or on your social media. For example, a blog, like ours, on copywriting tips and content marketing insight shouldn't release an eBook on the fundamentals of logo design. Chances are your audience won't be interested, and it's not going to work.
Rather, your eBook should cover a topic you can deep dive into. Perhaps it's something you covered before but requires a lot more detail than a simple series on social media can offer. Or maybe it's a question you regularly receive in the comment sections of your posts in emails from engaged users in your community. Whatever it is, you need to be able to talk (and write an eBook) about it in depth, provide unique insight and your own expert opinion.
Finding Your Title
A good heading will make all the difference. From search to engagement, the right heading will determine the clicks you get and the downloads you achieve. In fact, according to YouGov, marketers that use specific numbers and data in their content headlines are more likely to win big when it comes to the success of their published material. Here are a few examples of headlines that are worth replicating:
X Best Practices for [Insert Industry/Topic]
X Step Guide for [Insert Industry/Topic]
X% of People Think [Insert Stat]: Here's Why They're Wrong
An Introduction to [Insert Industry/Topic]
From 0 to Hero: How to Win Big with [Insert Topic]
X Common Questions About [Insert Industry/Topic] Answered
X [Insert Industry/Topic] Statistics For Better Decision-Making
Learn From The Best: X [Insert Industry/Topic] Experts Share Insights
[Insert Topic]: 50 Techniques for Maximum Success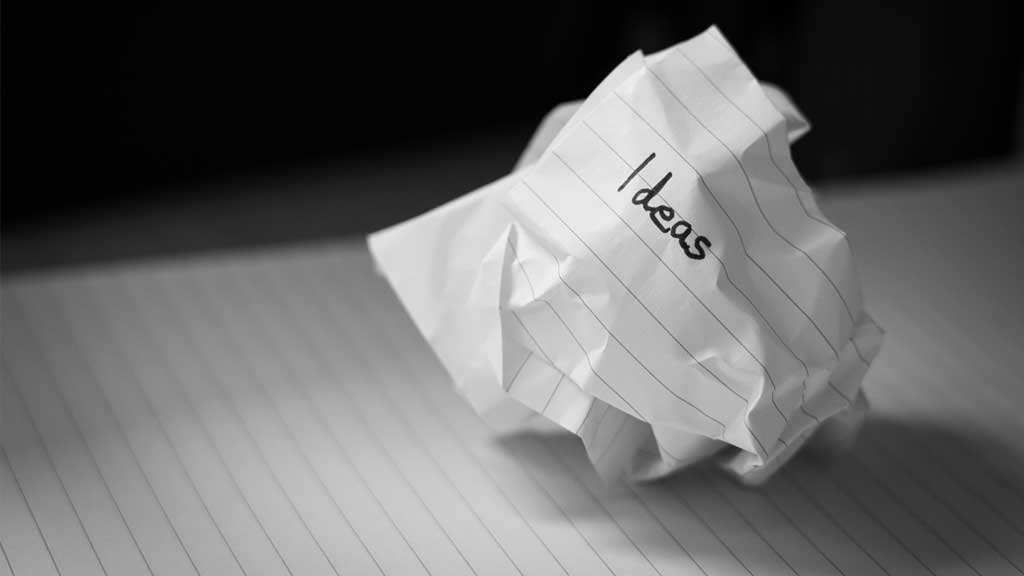 Do Your Research
But even as an expert on the topic you choose to write your eBook about, research is key to ensure you're creating a credible, factual and helpful eBook. Think of it like this, you want to learn how to grow and nurture the perfect springtime garden, and you purchase an eBook from a gardener who you've followed online for a while. Their book tells you what you need to do to make your garden flourish, but there's no explanation for why the tips they give you are likely to work. The result? You don't learn anything, and before you embark on the task of tending to your garden, you don't know if it's going to work.
Research provides you with the opportunity to find facts, figures and case studies to back up the advice you plan to give in your eBook. And these stats are vital in establishing that thing we've mentioned a few times now – credibility. Credibility defines the trustworthiness of your brands, and a credible brand is one that people can guarantee the things that they say are reliable.
People buy from brands they trust and are more likely to become loyal customers when a brand proves they know what they're talking about time and time again. This is why you need to focus on building a trusting relationship before you can expect to generate sales, and this is what you can do with the publication of your eBook. And the proof is in the pudding. 75% of marketers said digital marketing tactics helped them to increase their company's credibility. So, with the right know-how, you're off to a good start.
When completing research for your eBook, there are certain things you need to prioritise on top of the social proof, stats and studies that will help you explain your ideas. These are:
Keyword research: if you want to rank well in search, finding the right keywords are essential. For our full copywriting for SEO guide, click here.
Competitor research: are you creating a unique product or will you have a hard time selling your eBook in an already over-crowded market?
Demand: And finally, is there an actual demand for your eBook? Join community groups, look into your keyword research and ask people in your industry to see if your idea is one people would genuinely like to read.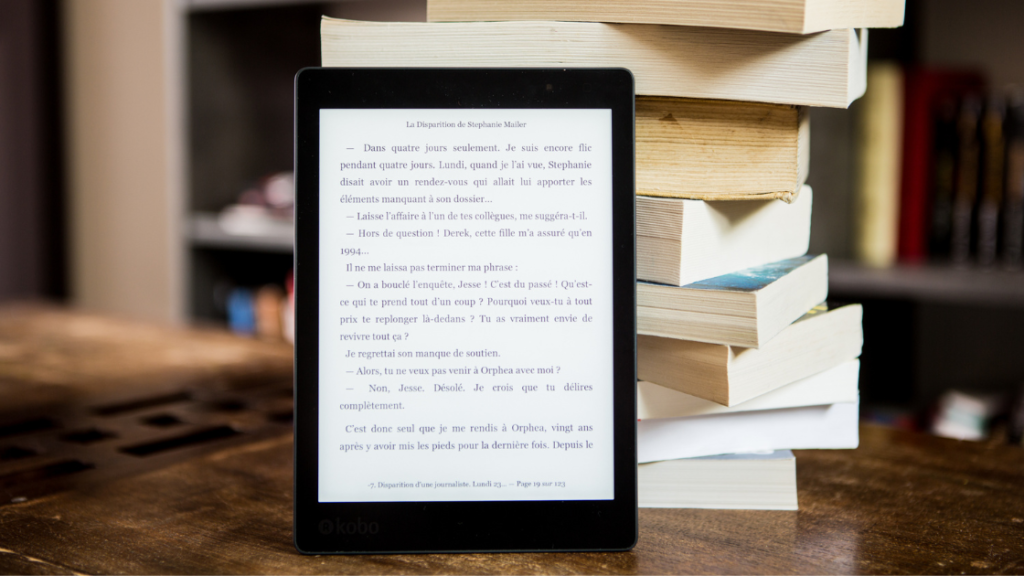 Plan Your eBook
As much as it is tempting to pick up your pen or grasp your keyboard with both hands and start furiously typing away, planning your eBook is essential. Without a plan, you're likely to miss something important or risk structuring your ideas and thoughts in ways that lack cohesiveness. If you did any sort of essay-heavy course at college or university, the importance of planning would have been drilled into you from the get-go. And although I hope your eBook has a little more creative flare than an academic essay, the process before you write an eBook should not differ.
Start planning your eBook in mind-map form. Take a big piece of paper and start getting down all of the ideas, potential chapter names and studies you want to include in your eBook. Once you have emptied the contents of your brain onto paper, you can start roughly outlining your chapters. Your chapter outlines don't have to be set in stone at this stage, but they should flow into one another, creating a natural beginning, middle and end. Good chapter outlines will help you keep on track with your writing and give you a good leg-up if you're unsure where to begin. Trust us – a little preparation goes a long way, and you will certainly thank us later.
Write Your eBook
After all that groundwork, it's time to get to the exciting part – actually writing your eBook. For some, this may be the daunting part; it will take a lot of time and brain power and require a significant amount of focus. But the best, and easiest thing you can do – and our best advice for getting started – is to just write. Write as much as you can, while also giving yourself breaks to recapture your creativity. Be prepared to make lots of changes. You might even write 100 words, delete it all and start again. But you must write well, prioritising structure, grammar and the right choice of words to ensure it's an enjoyable read, written with your audience in mind. And if all else fails, you could always hire a copywriter to do the whole process for you.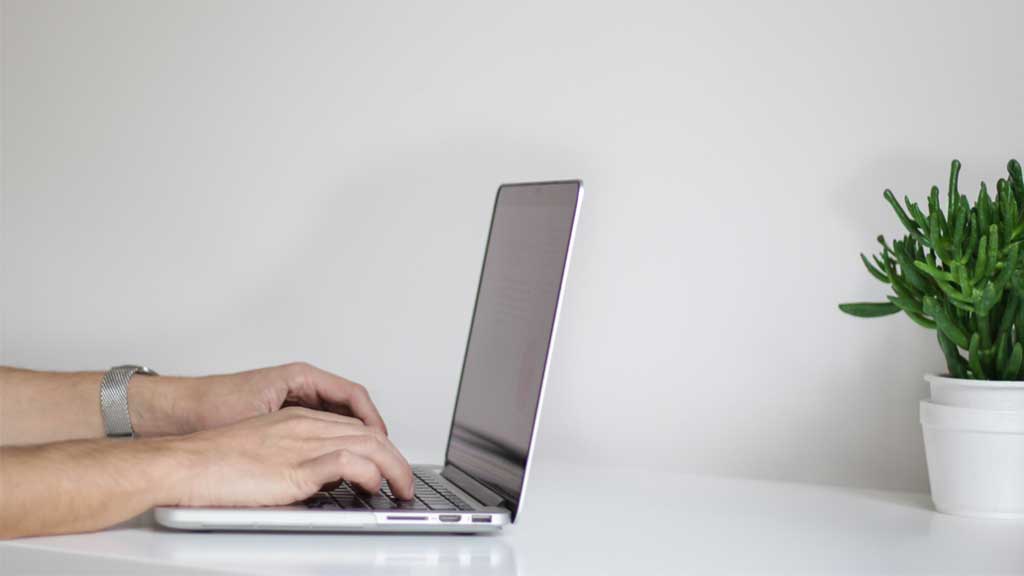 Editing Your eBook
Well-written eBook copy is only as good as its editor. No matter how proud you are of your first draft, you can brighten up and enhance the words on your page with good editing. Not all of us have the luxury of being able to pay for an external editor to check our work, but there are things you can do to streamline your self-editing process and make it more effective.
Sleep on it.
Read your writing out loud.
Take some time, and come back to it.
Print it out and highlight any errors.
Follow a style guide.
Ask a friend or colleague to reach your work.
Don't edit during the first drafting stage.
Use track changes in Word when editing.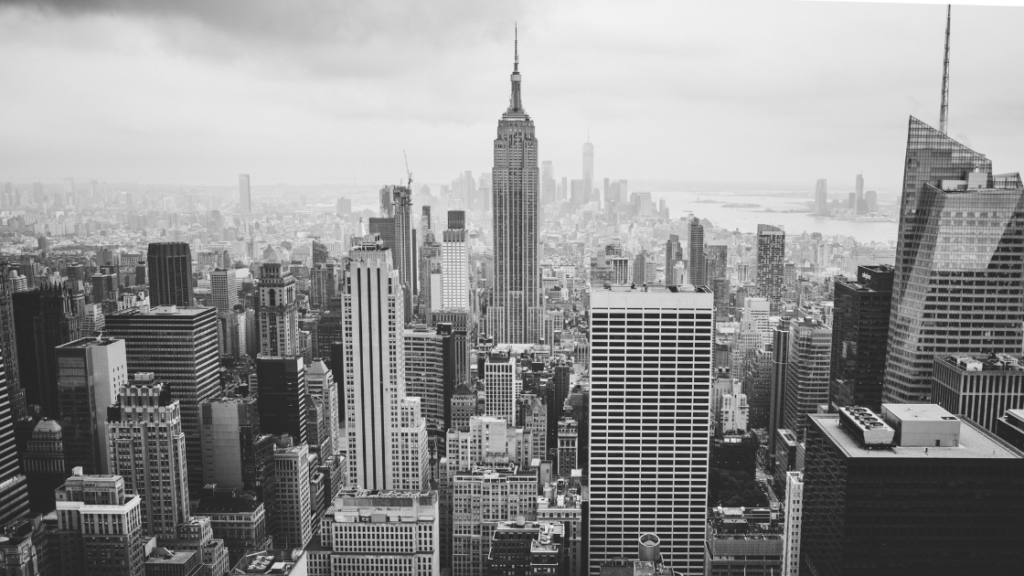 Designing, Publishing and Promoting
How you format your text on the page and design your entire eBook will greatly impact its overall success. Your audience will likely want something accessible, easy to read and navigate. If designing isn't up your street, it might be worth employing the help of someone who can design well. Sites like Fiverr and Upwork are great tools for finding freelancers who can help within your budget.
Once your eBook has been designed, the final steps are publishing and promoting it. You don't want your eBook to sit stagnant on your site and risk it not ever seeing the light of day. When exporting your eBook, the best files are PDF, ePub files, AZW or MOBI files. Making sure your eBook is available in the right format will make it easier to distribute. Alongside your own site, you can sell your eBook on sites like Amazon, Barnes & Noble Press and iBooks. We recommended scouting out multiple platforms to increase the reach of your eBook and maximise sales.
And finally, the last thing you need to think about when writing an eBook is promotion. Social media, SEO, email marketing and Paid Ads will be your best friends here. It's worth establishing a good organic content schedule before you put money behind it. But at the end of the day, the more noise you make about your eBook, the further it will go.
Common Mistakes to Avoid When Writing an eBook
We've shown you exactly what you should do when it comes to writing your eBook. But what about the things you should definitely not do? Here are ten things you should avoid when writing your eBook:
Choosing a topic you know little about
Maybe it's obvious, but if you aren't an expert in the topic you choose, you'll have a hard time establishing reliability or writing anything credible. You need to know your niche. Don't waste time researching and writing about something that could ultimately be wrong.
Choosing a topic with too much to write about
Avoid writing an eBook on 'Why the world isn't flat' and pick something a little more specific, like 'Why do people believe that the earth is flat'. Unless your plan is to write a multi-part series of eBooks or set a record for the longest text in the world, be niche about your choice and hone in on it in detail.
Writing without planning or research
Even if you claim to be an industry expert, chances are things have changed since you last picked up a textbook. Putting aside time to learn about industry changes and trending news will never be a waste. And that new knowledge will be extremely helpful when it comes to writing your eBook.
Starting at the beginning
If you outlined your chapters well, you shouldn't need to start at the beginning. Sometimes it pays to start with the burning ideas in the front of your mind or the bits of the book you dread the most. Get words onto paper when you feel inspired instead of forcing other sections that don't tick at that moment. Don't risk losing a good idea for the sake of following A to B.
Writing for you and not your audience
We often think we know best, and nine times out of ten, that opinion is formed from our own thoughts or ideas. While writing your book, you need to remember that this is for your audience, nobody else. You need to write to them, not to you, your mum or your next-door neighbour.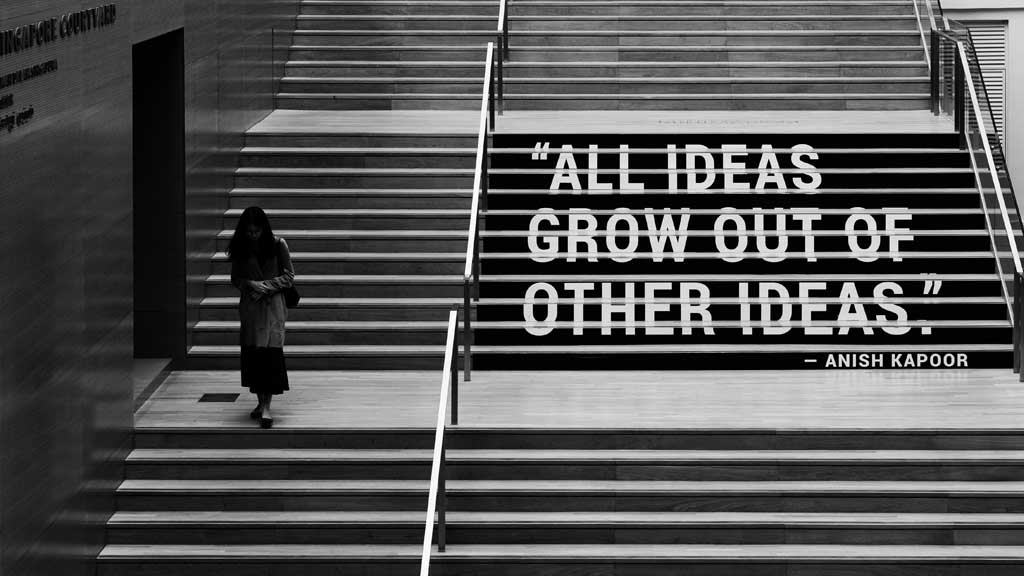 Using the first yawn-worthy title that comes to mind
Trial and error will be your best mate here. If the first doesn't tick the boxes, try another. Get feedback from others and workshop your title until you find the perfect one that fits.
Skimping on your editing
We know not everyone can afford a professional editor to come in and take your text from zero to hero. But that doesn't mean a quick proofread by yourself will get the job done either. Take your time editing your work and spend many hours doing it. You'll need to edit your text more than once for the best result.
Thinking 'That will do'
Again, don't cut corners with any part of the eBook writing process. With boredom comes laziness and with laziness comes failures. The more you put in, the more you'll get out of it. It's as simple as that.
Forgetting to link
Did you know you can put links in an eBook? Imagine if your eBook became an overnight success on Amazon. You'd be kicking yourself if you forgot to add a link to your website on it. If people like your work, chances are they'll come back for more. Make that transition easy for them by showing them where to go.
Keeping it on the down-lo
And finally, promote your eBook like there is no tomorrow. Writing an eBook is a pretty mean feat. Be proud of your work and show the world – who knows who it will land in front of.
Need a helping hand with your eBook creation?
Thanks for reading our guide on how to write an eBook. If you're a business owner or marketing manager who wants to take your content marketing to the next level, you need to write an eBook, but don't sweat – we've got your back. Our team has been crafting compelling copy since before the iPhone (yep, we've been around for a while!), and we know a thing or two about how to make it resonate with audiences and drive results. We won't subject you to robotic copy (or AI-generated copy, on that note), and we won't send you to sleep with words that hold no value. You can trust us with your eBook creation. For more information, get in touch – we'd love to help.