Humour is a fantastic marketing tool; it's a great way to connect with your audience and build a loyal customer base who buy into your brand's personality. Despite Claude Hopkin's well-known advice that brands should avoid humour (as he writes in his book Scientific Advertising,) businesses that use humour well can see positive results. However, humour can be a tricky technique to get right – but luckily for you – it's a skill that can quite easily be taught. This blog will let you in on our top tips and funny copywriting techniques to help you effectively use humour in your writing.
Perfect timing: when to use humour in your writing
This may be a no-brainer, but there is a time and place for humour. And figuring out the right time to use it will depend greatly on your brand: who you are, what you stand for and your brand values. Humour may also work better on some platforms than others. And if you're new to humour in your copywriting, we recommend starting with social media.
According to Forbes, 60% of users use social media to find content that offers an enjoyable and humorous escape. With this in mind, it is no surprise that we have recently seen many brands use humour to express their personalities online. Ryanair brands itself as 'Europe's favourite airline' on social media, yet its reputation in the IRL aviation industry is far from favourable. Known for its delayed flights, poor customer service and small – but expensive – luggage allowances, it's a surprise to see such popularity for the brand on these online platforms.
But Ryanair are expert in using humour to win over their audience – even if they open the conversation with a complaint. Boasting nearly two million followers on TikTok alone, Ryanair know how to jump on trends, make people laugh and most importantly, boost engagement. The brand's performance on the platform shows what can happen when humour is used right. By humanising your brand and catching users' attention, you make more memorable content, gain more likes, comments and shares and improve brand awareness.
Approach humour with your audience in mind
Humour may not be appropriate for every brand's marketing communications – for example, brands that work with customers during a sensitive or difficult time. Before going all-out with funny copywriting and dropping dad jokes into your email newsletters, you must consider your audience first. Humour is only sometimes the right fit.
Avoid offensive humour
Leave tackling controversial topics to the comedians, or you could risk being called out or, even worse, damaging your brand's reputation. Controversy means disapproval: it's going against the grain – and not necessarily in a good way. And let's put aside the notion that something can't be offensive if it makes you laugh and avoid making jokes about identity, race and other topics that could be divisive.
Use observational humour
Observational humour takes life's mundane, everyday moments and analyses them from a completely different point of view. Think about the things you have in common with your customers – or consider their experiences and give them a funny twist. Innocent Drinks do this well; they make the dull funny.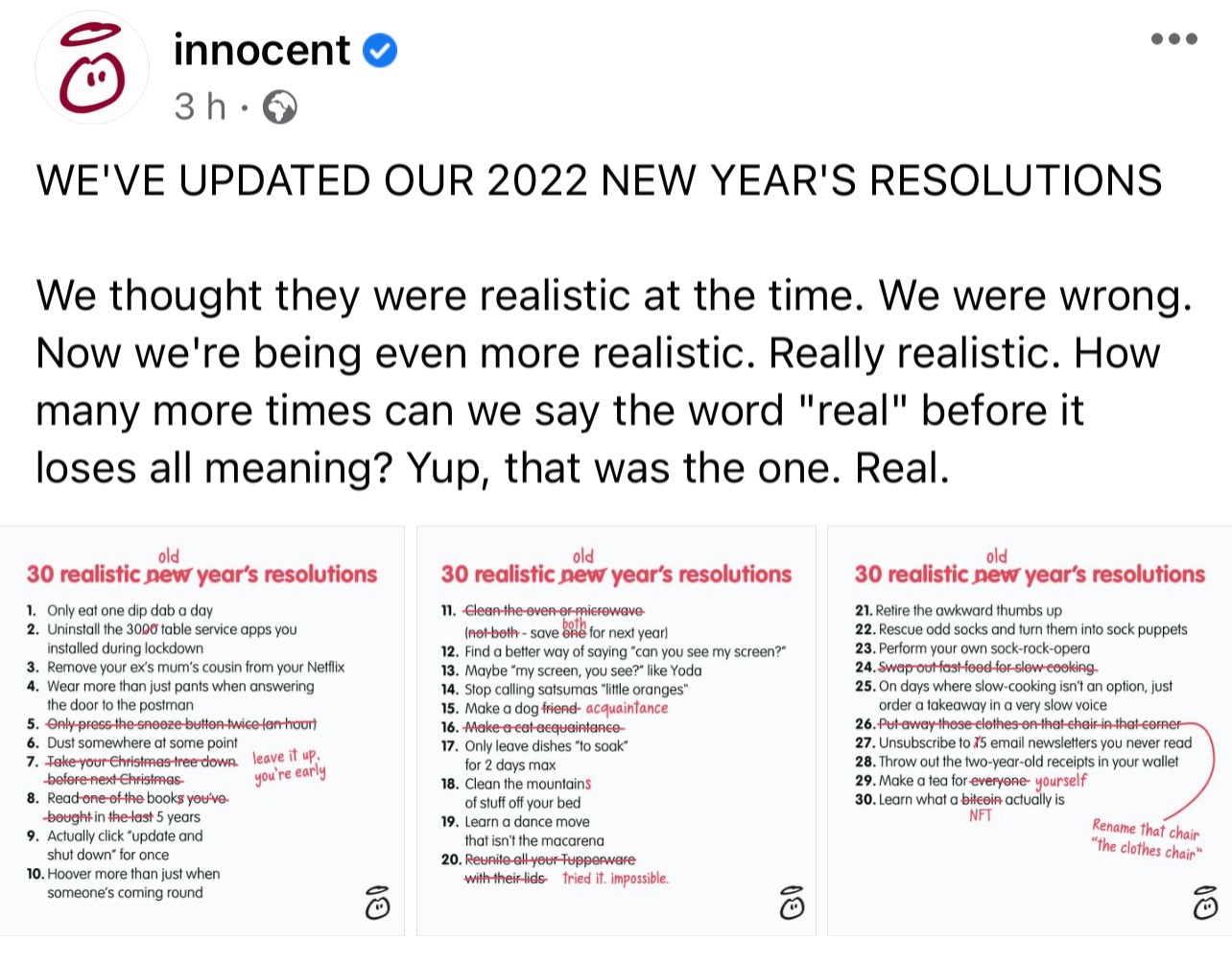 Short and concise wins the race
Some of the best jokes are said in the fewest words. And not every sentence you write has to be funny to make your audience laugh. Don't lose sight of your overall writing aims to make humour work – it needs to come naturally. Funny copywriting should at least appear natural.
Be the punchline of your own jokes
The easiest way to avoid offending potential customers with your humour is to joke about yourself. Making yourself the punchline of your own jokes instantly helps to humanise you and your brand. Sharing silly moments and experiences makes you relatable; people want to hear stories they can identify with. Self-deprecating humour shows customers you are willing to be transparent and, in turn, builds trust in your brand. We all love to laugh at ourselves. Ryanair do this really well – take a look at this tweet, a great example of self-deprecating humour: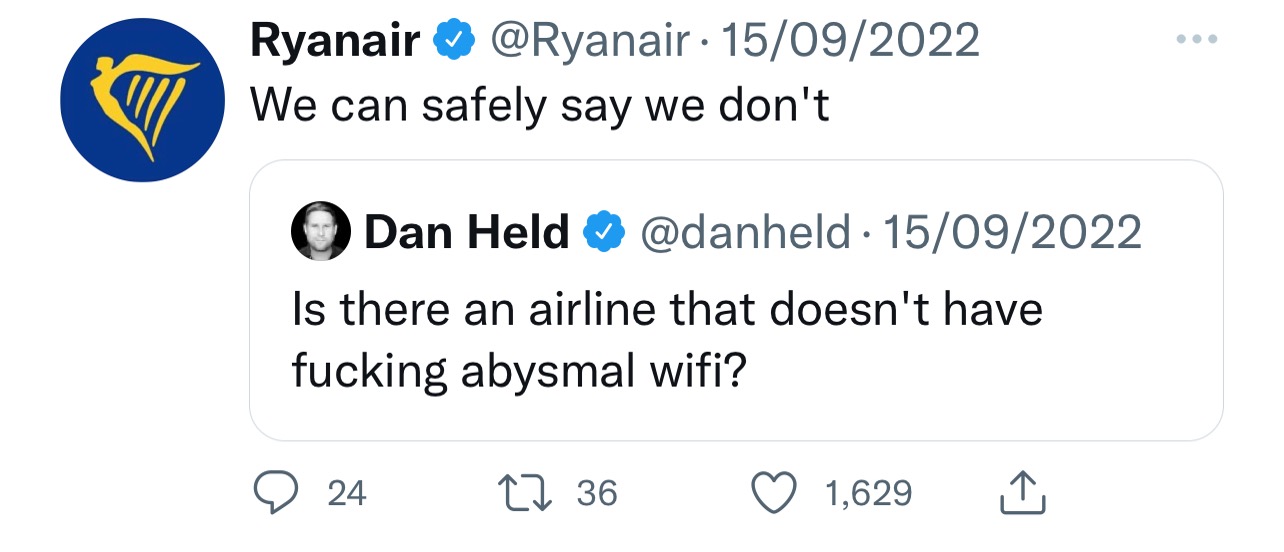 Be authentically honest
Honest is always the best policy, and we can bring that into our funny copywriting too. People love honesty: the easy-to-understand, breath-of-fresh-air sort of honesty. Being authentically honest, whilst staying true to your values, will help humanise your brand. Customers will want to read more; they'll want to invest their time and money into you over other competitors. Talk about your mistakes, give insight into your processes and, most importantly, make it clear to your audience that you understand their needs.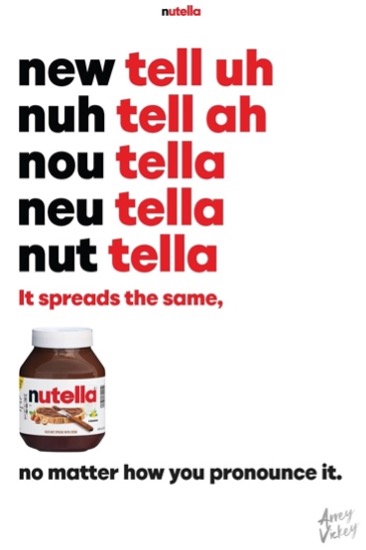 If in doubt, jump on a trend
Trends come and go, but the impact they leave lasts a lot longer. They're a great way to get some laughs with little to no creativity needed. However, that doesn't mean every trend that reaches virality online should be something your brand gets stuck into. It's okay to be picky. Before jumping on a trend, ask yourself: will this trend appeal to my audience? If the answer is no, don't waste your time.
Need an extra helping hand?
Big Star Copywriting has been providing high-quality professional copywriting services since 2005. Our experienced UK writers know how to get to the heart of your brand and write content that resonates with your audience. From regular blogging and social media content to web copy and product descriptions, we can deliver all the words you need quickly, skilfully and cost-effectively.
Are we hilarious? Sometimes. So, if you need a hand adding a sprinkle of humour to your copy, get in touch.