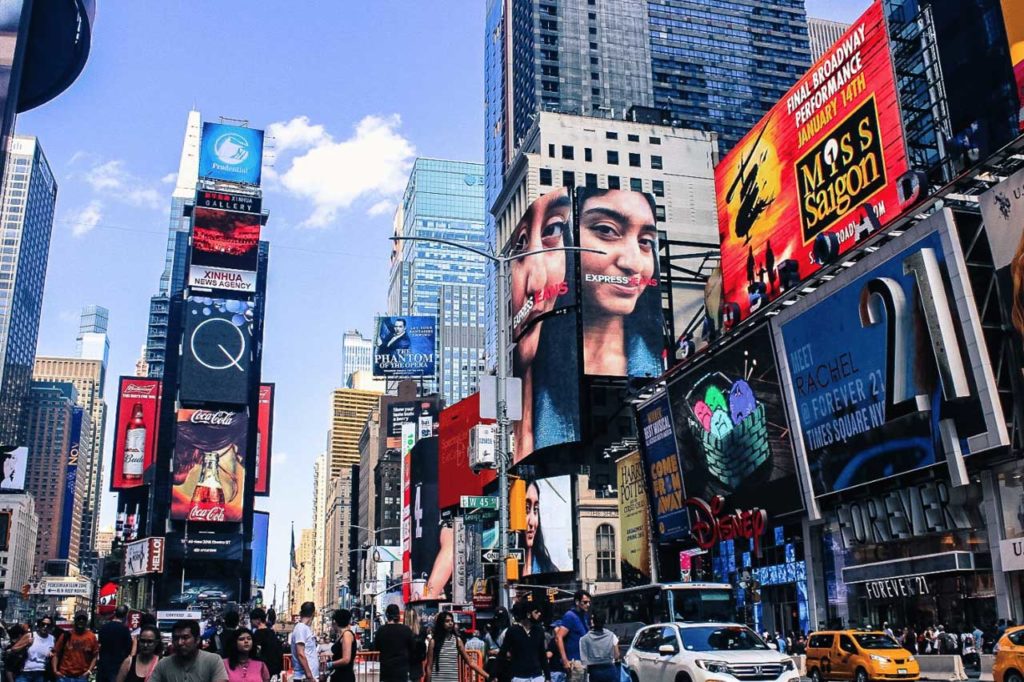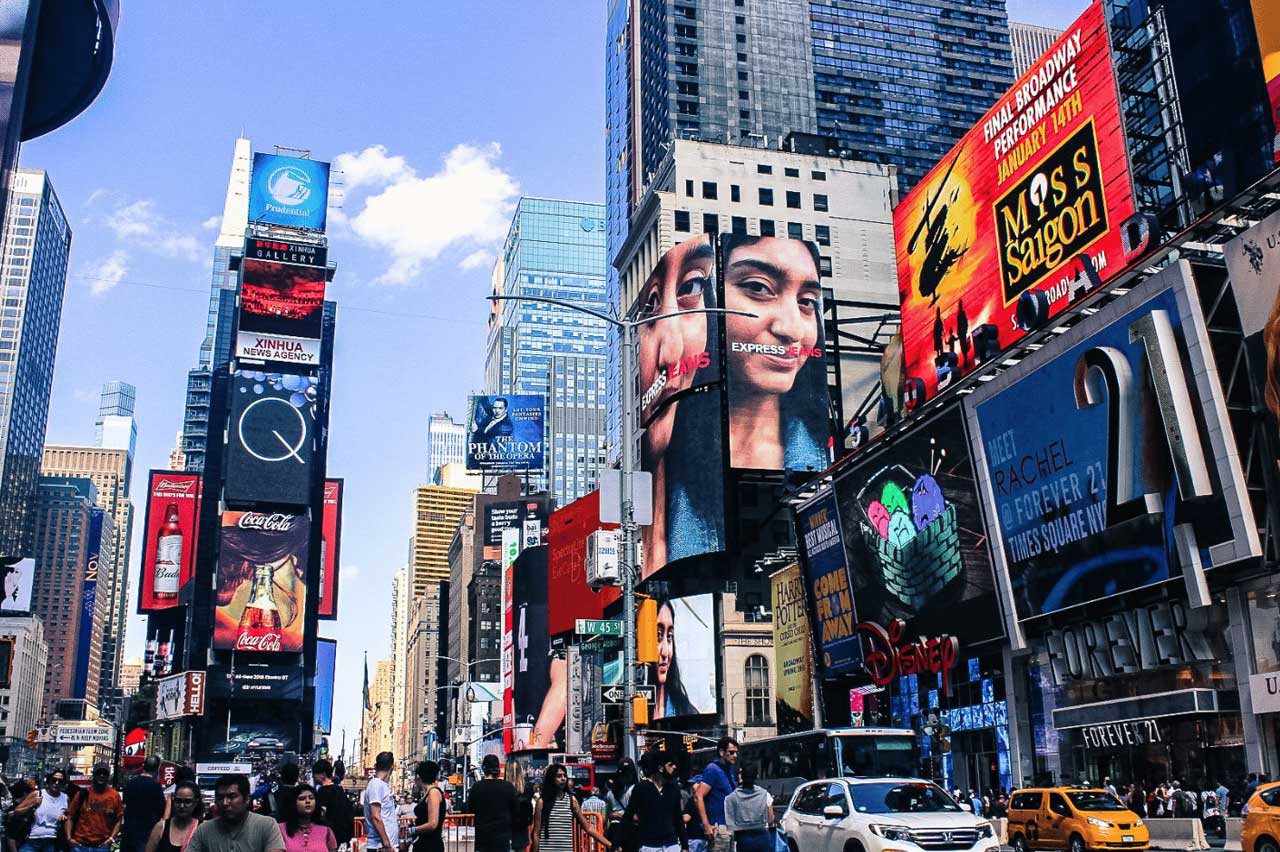 A good marketing campaign can make or break a brand. Some will get consumers talking for years to come, others will fall flat, and there will be the few that miss the mark entirely, leaving customers wondering, "wtf was that?" Last year we saw it all, including the latter (Balenciaga, I'm looking at you). But many marketing campaigns made their mark, got people talking and worked really well. Here are 20 examples of marketing campaigns that were a big hit in 2022.
1. Wednesday by Netflix wins the records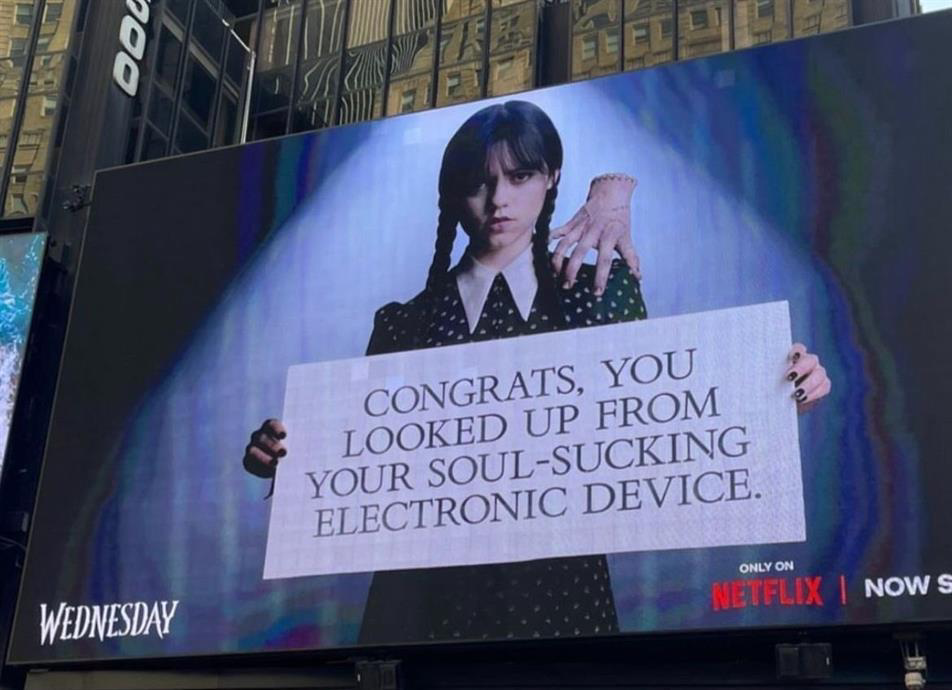 When Netflix released Wednesday in November of last year, I can confidently say that it broke the internet. From dance trends on TikTok to epic reactive content from other brands wanting in on the action, it became impossible to avoid talking about the Addams Family spin-off. And that is because Netflix did everything it could to ensure Wednesday was the word on everybody's lips. So much so that the series quickly became the most-watched English-speaking show on Netflix, breaking the record with a huge 176 million households tuning in to watch the series in the show's first 28 days.
This success can be attributed to the comprehensive marketing campaign implemented by the online streaming service. It truly left no stone unturned in promoting the series. Using shock marketing to stand out, Netflix dominated perfectly placed billboards, scary on-brand activations and social media to ensure consumers stopped dead in their tracks. Take a look at the below. I'm obsessed. The tone of voice is spot on; it's simple but effective. Netflix won the game with this marketing campaign example, and I can't wait to see what they do when season two of Wednesday launches later this year.
2. Specsavers pave the way for reactive marketing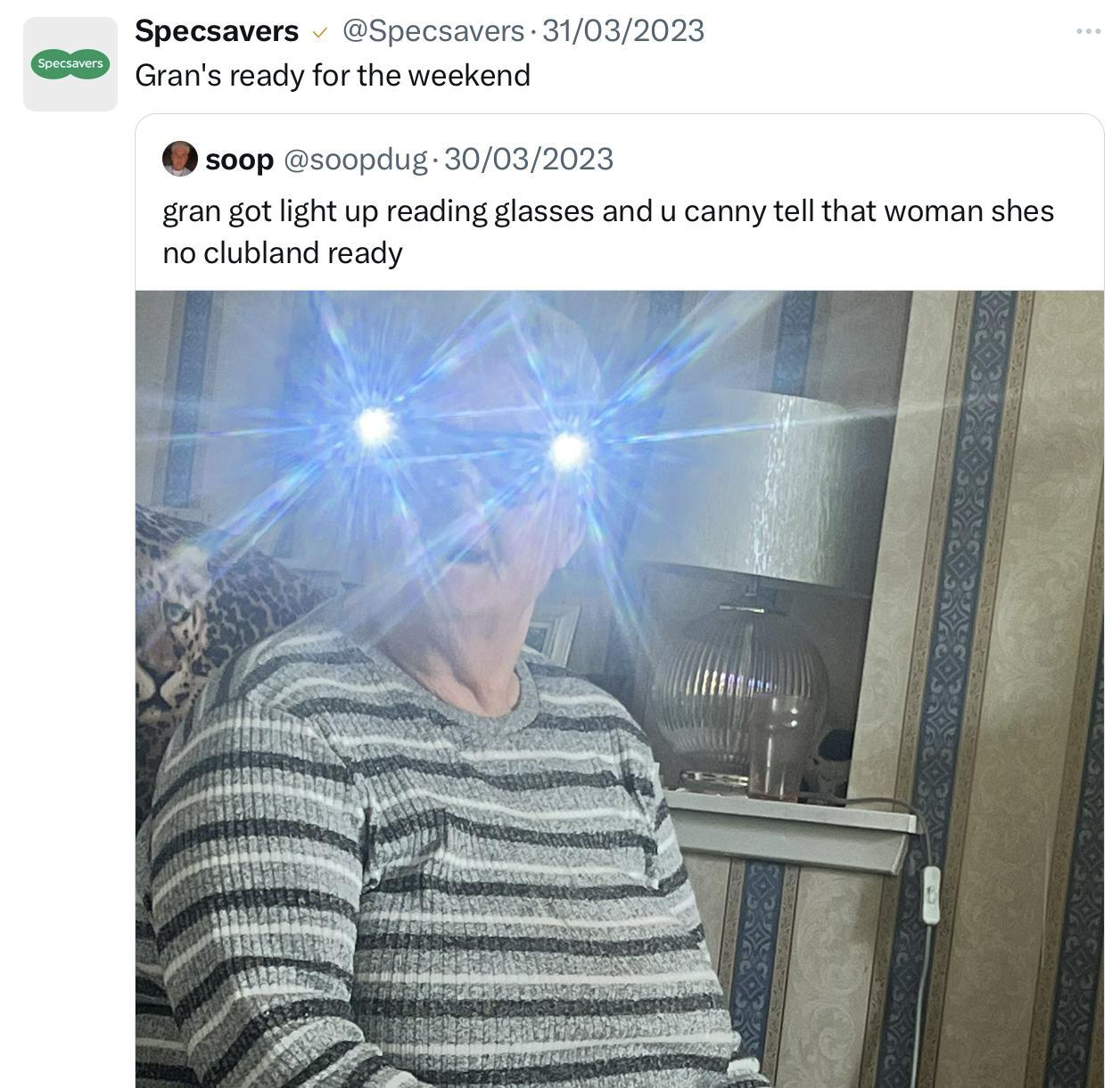 Specsavers are known for tapping into reactive marketing and rarely disappoint. This tactic has been at the heart of the optician's marketing strategy for a long time. Even in 2014 the brand was ahead of the reactive marketing game when they said: "Reactive marketing opportunities ensure that Specsavers can tap into real-time conversation nationally and maintain a relevant presence in-front of UK consumers."
Today, more and more brands react to things in real time – I'm sure we all remember Aldi and M&S's very public caterpillar cake fuelled feud – but Specsavers paved the way for a lot of these brands to find their confidence, be brave and join in with the reactive conversations. Take a look at some of Specsavers' latest tweets – they've expertly pinpointed their voice online and consistently remind brands, celebs and consumers alike that they should have gone to Specsavers.
3. Asda collaborates with a festive favourite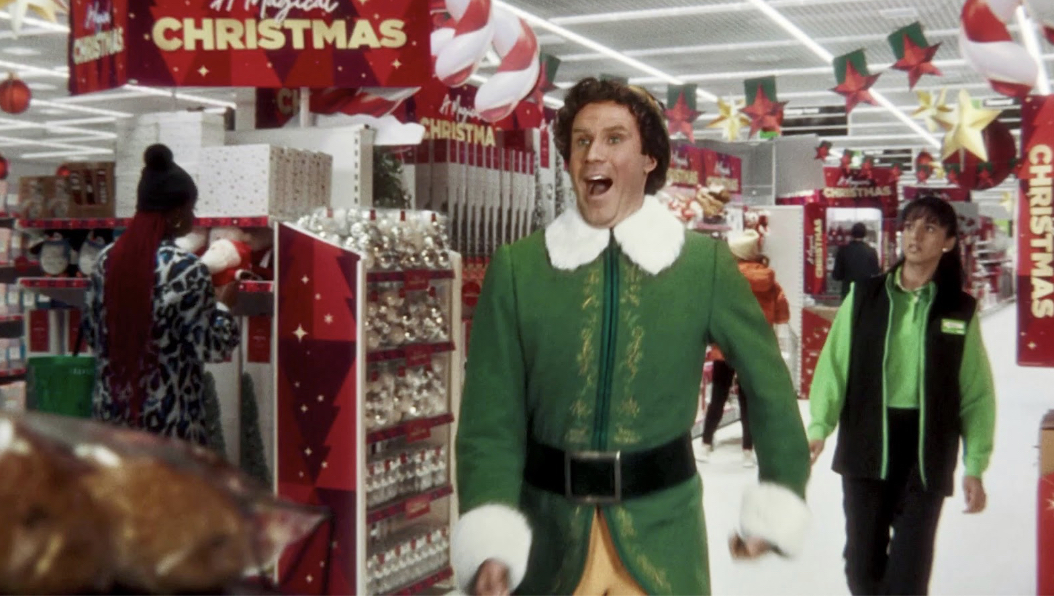 Asda really gave high street stores a run for their money with their 2022 Christmas advert. Recruiting a very special colleague to create festive magic, with the power of visual effects, the ad saw Will Ferrell's character Buddy the Elf play out iconic scenes from the 2003 film. Elf is a Christmas staple in my house alike many other households across the UK so it is no surprise that this collab was a big hit with consumers.
The beginning of the ad opened with a re-enactment of the street crossing scene from the film, where Buddy collides with a New York cab, except this time it's a train of Asda shopping trolleys – genius, right? In addition to Buddy's in-ad-antics, Asda launched an exclusive Elf-themed food range and used the voice of Buddy on in-store tannoy announcements. This was a great Christmas marketing campaign example and you can watch the full advert here.

4. Gymshark nail their store opening with digivans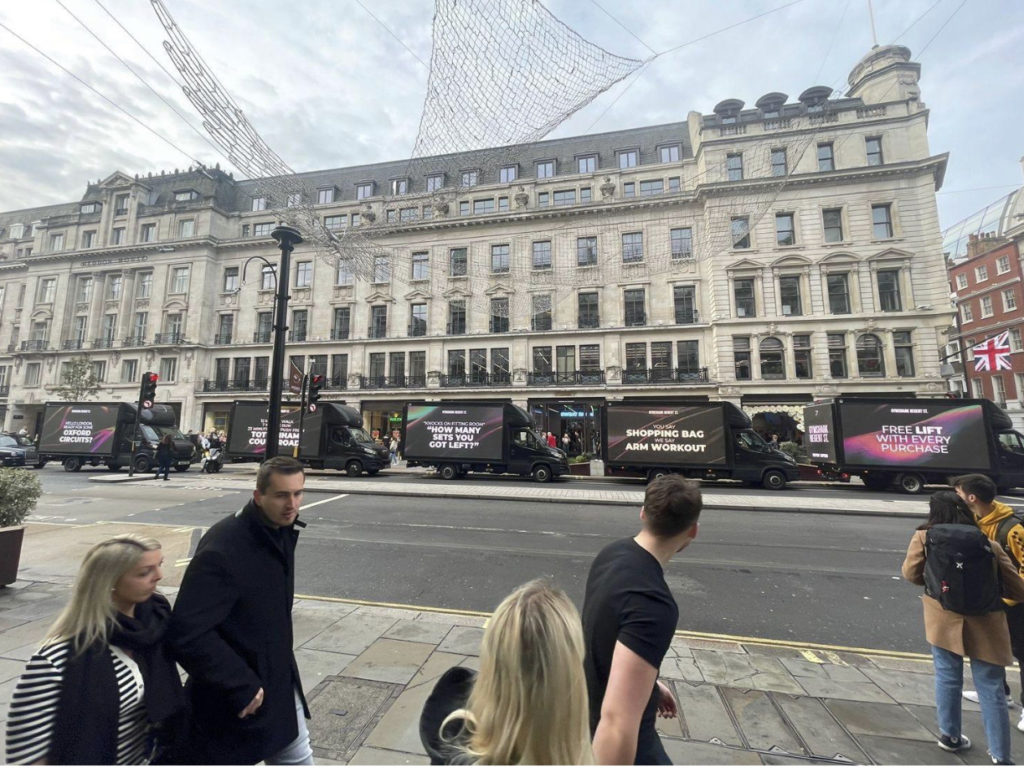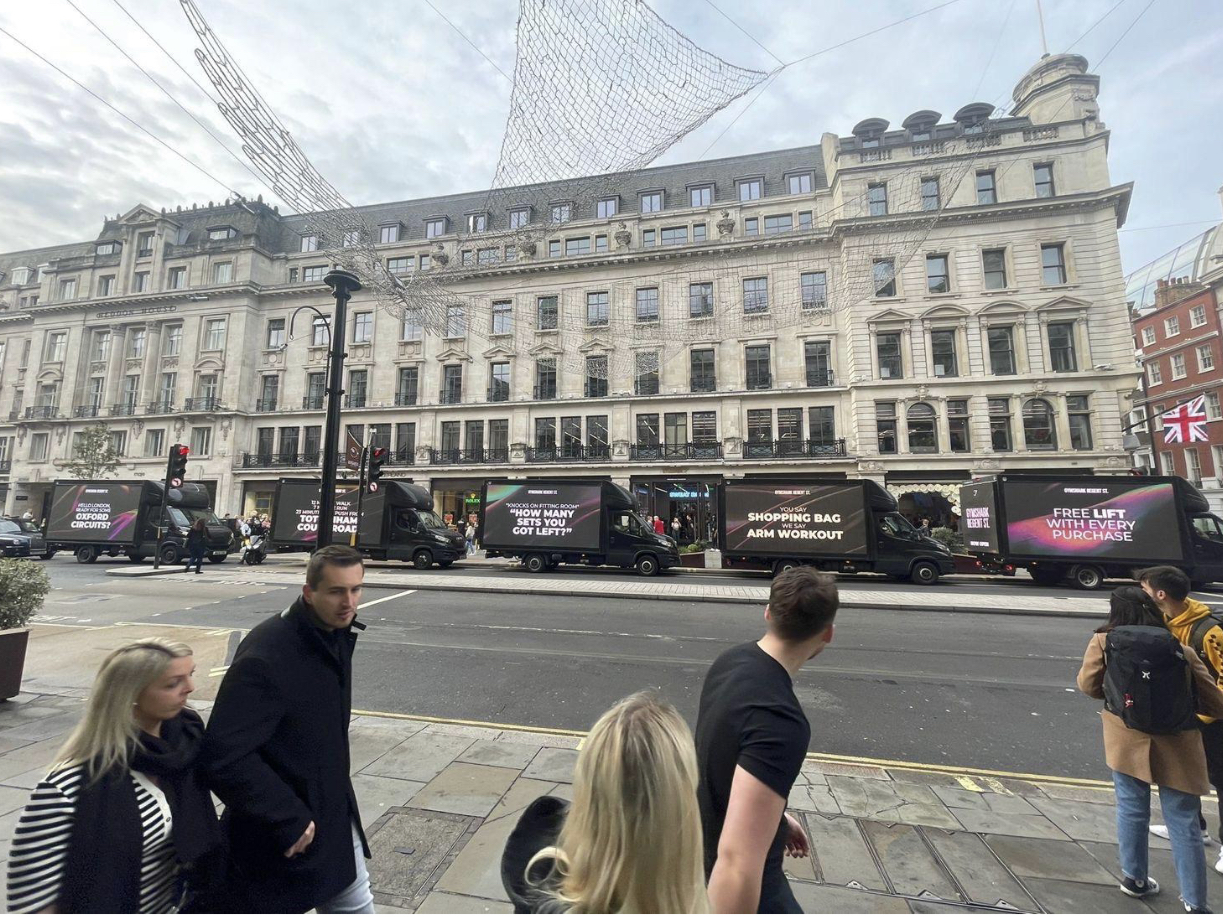 Gymshark celebrated the opening of its first-ever flagship store last October 2022, and it did so in style. The whole of Regent Street knew about the opening, with a long line of digivans proclaiming the news. Gymshark creative Mikey Robinson wrote the crafty copy, and it definitely made a statement. Onlookers couldn't help but stop and stare as the convoy of digivans made their way across London. The brand knows how to make some noise – this is a great example of an effective marketing campaign.
5. British Airways ace OOH marketing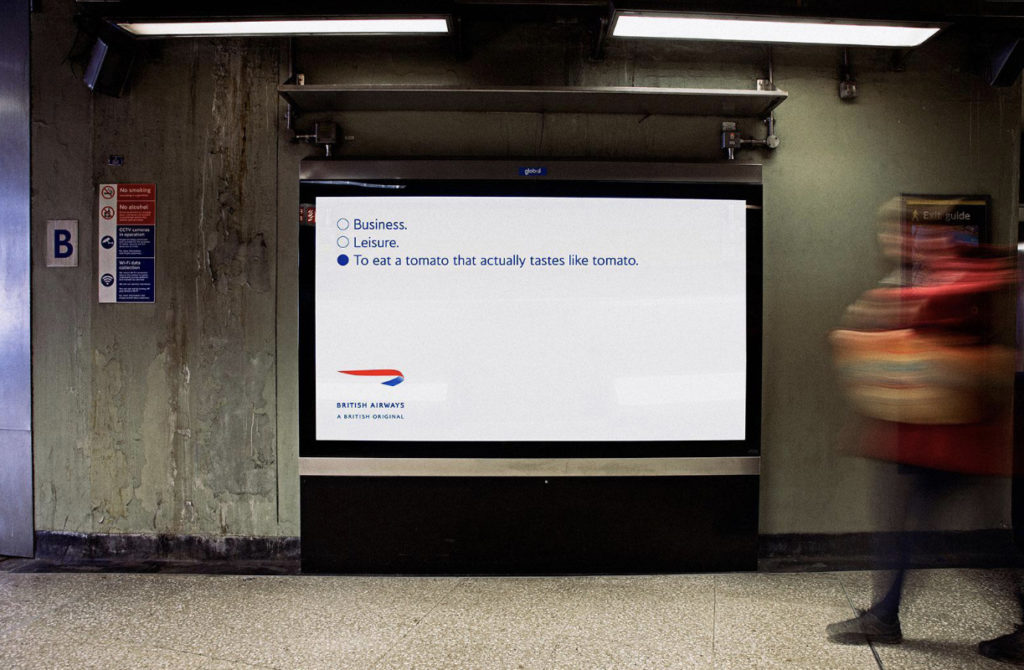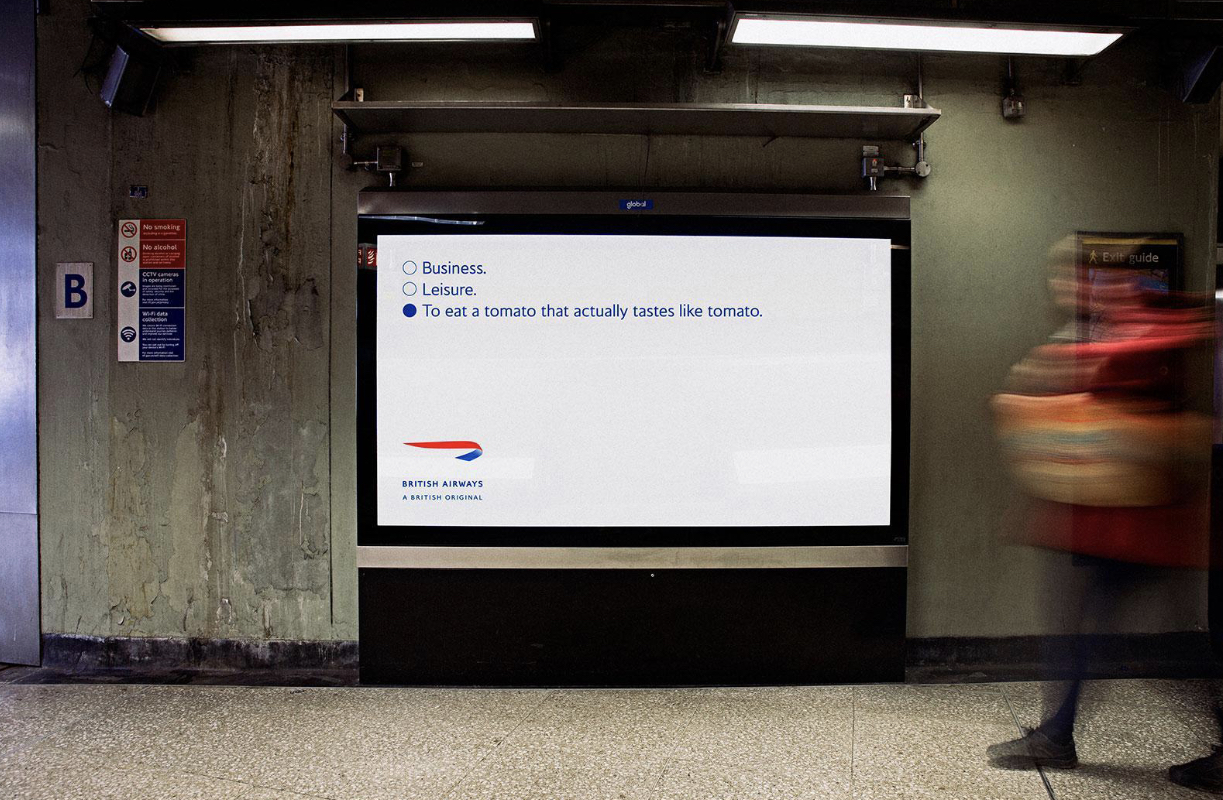 This OOH campaign by British Airways captures the wonder of travel – one of life's greatest, immersive experiences – but with no visuals and just a few simple lines of copy. Inspired by the forms we are asked to fill out when booking a getaway or landing in a new country, asking if you're travelling for business or leisure, the airline adds a third creative option that evokes that toasty warm, sunny feeling of holiday excitement. With over 500 unique print, digital and outdoor executions for this campaign, British Airways had to make this list of the top 20 marketing campaign examples from 2022.
6. Samsung's new Galaxy Z Flip4 takes over a bus stop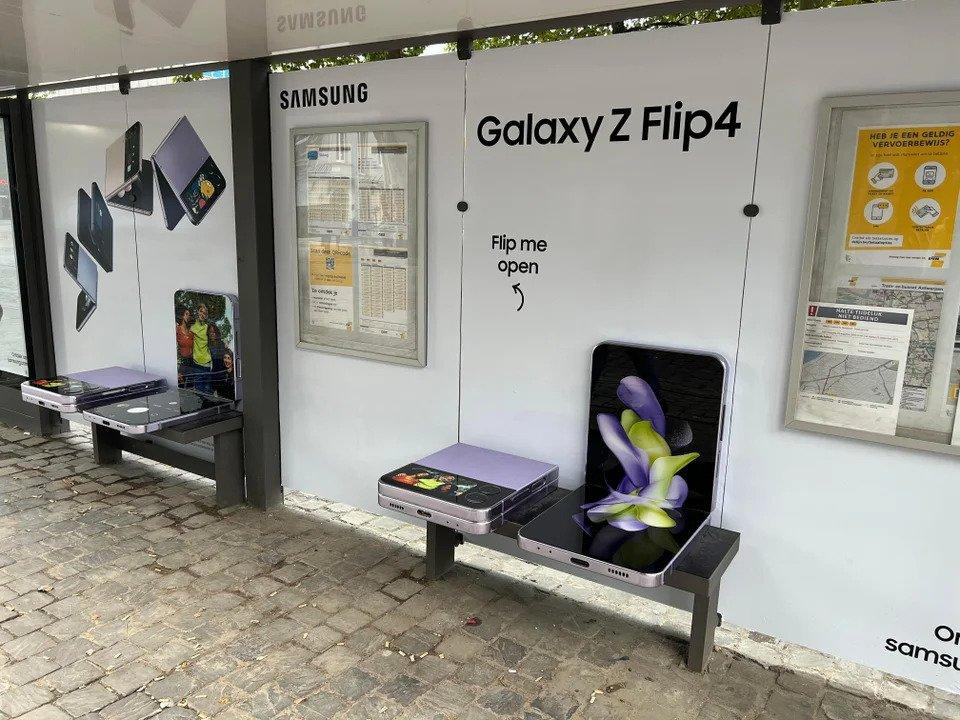 This Samsung campaign is flipping creative. Excuse the pun. In promoting the Galaxy z Flip4 series, the technology company took over European bus stop shelters. Turning regular benches into seats styled as huge replicas of their new phone model, consumers had to flip the phones open to sit down. The bus stop campaign was a great activation and marketing campaign that made people stop, stare, and, if onlookers are anything like me, have a go.

7. Monopoly teaches important life lessons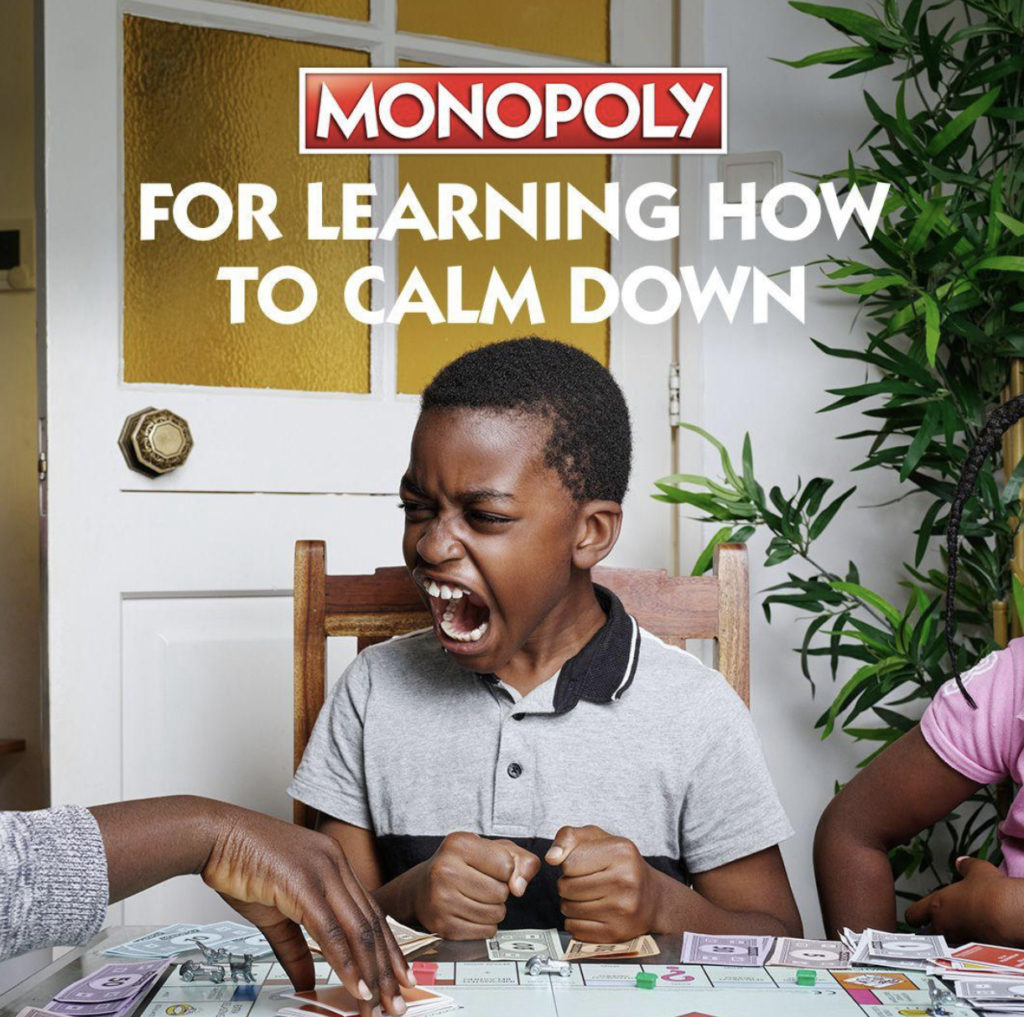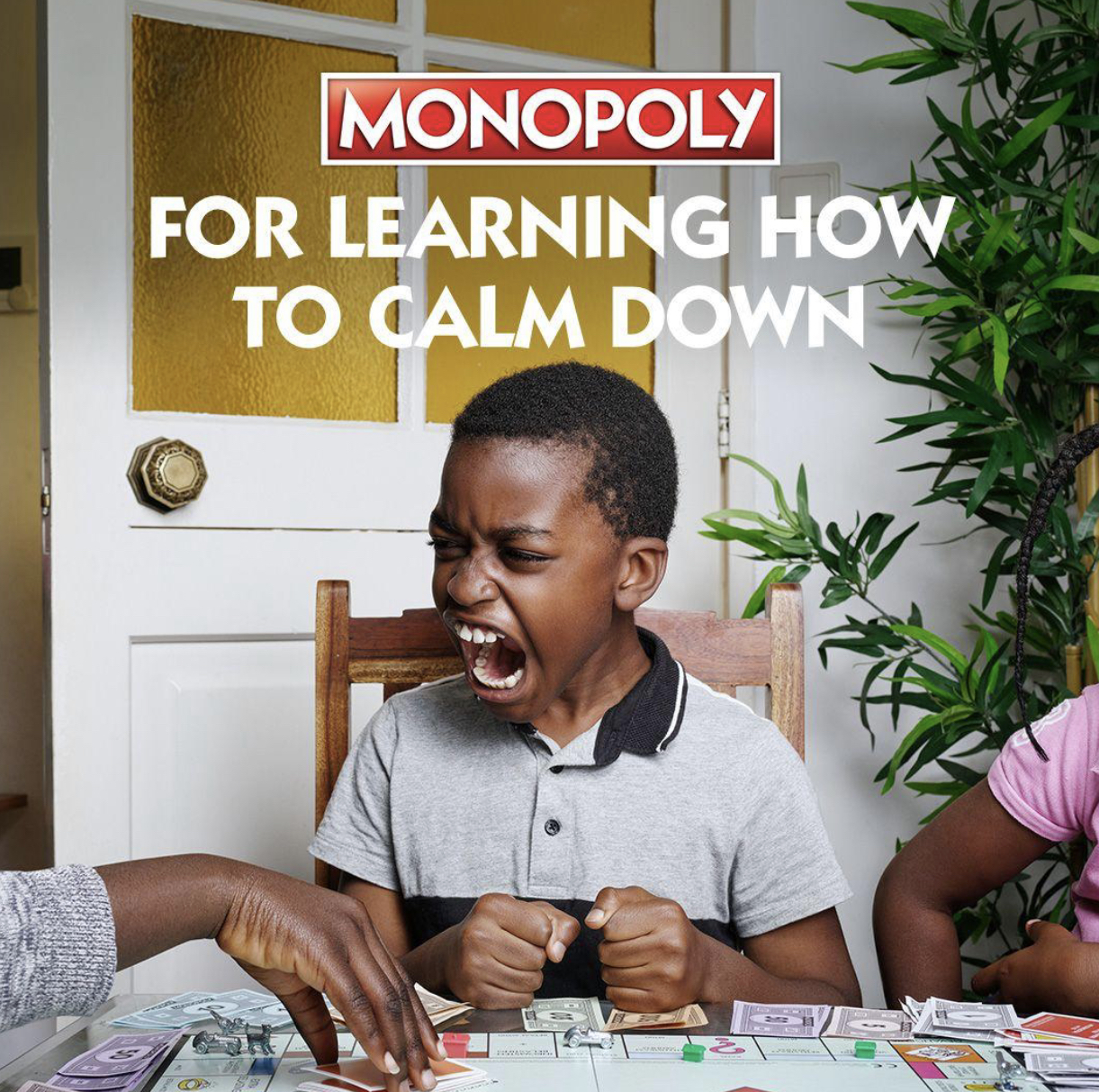 Everybody has a love, hate relationship with Monopoly. We've all played it; some bring it out towards the end of a boozy night with friends, and others consistently play it as a post-Christmas dinner tradition. I bet you can name that one family member or friend who is notorious for cheating and another who is most likely to finish the game early after hurling the board up in the air in response to forced bankruptcy.
In a summer campaign last year, Monopoly branded their games as one that can help with personal development. The campaign concentrated on celebrating the rage, disappointment and frayed emotions that follow a game of Monopoly with a series of billboards featuring portraits of children playing the family favourite. From learning to cope with losing and how to calm down to dealing with setbacks and knowing when to let go, the campaign promoted the lessons young people can learn from participating. This marketing campaign is a great example of leaning into consumer opinions, and it gets a 10 out of 10 from me.
8. Yorkshire Tea asks consumers to, politely, buy their tea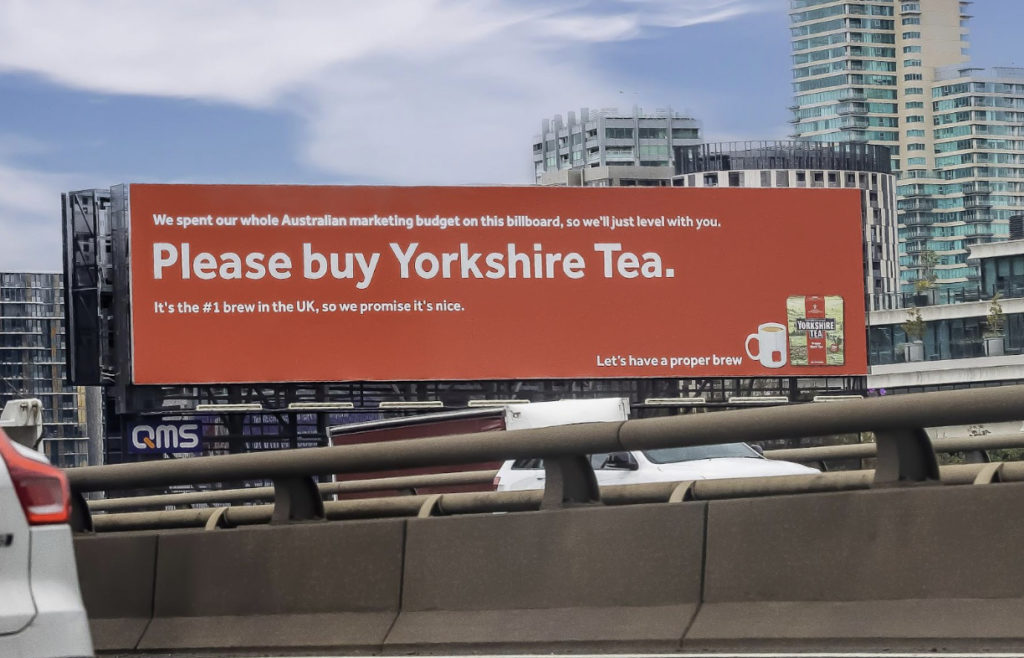 Sometimes being straightforward and simply asking for what you want gets you the furthest. And this is precisely what Yorkshire Tea did with this huge billboard found in Melbourne, Australia. The tell-it-like-it-is appeal proclaimed, "We spent our whole Australian marketing budget on this billboard, so we'll just level with you. Please buy Yorkshire tea. It's the #1 brew in the UK, so we promise it's nice." Consumers love it when a brand keeps it real, and the tea brand has adopted an authentic, human approach with their copywriting for this campaign. What a great way to bring a product to a new market – there's absolutely no fluffiness here, the customer knows what they can expect, and because of that, it works so well.
9. CPB London raises awareness of gender inequality at work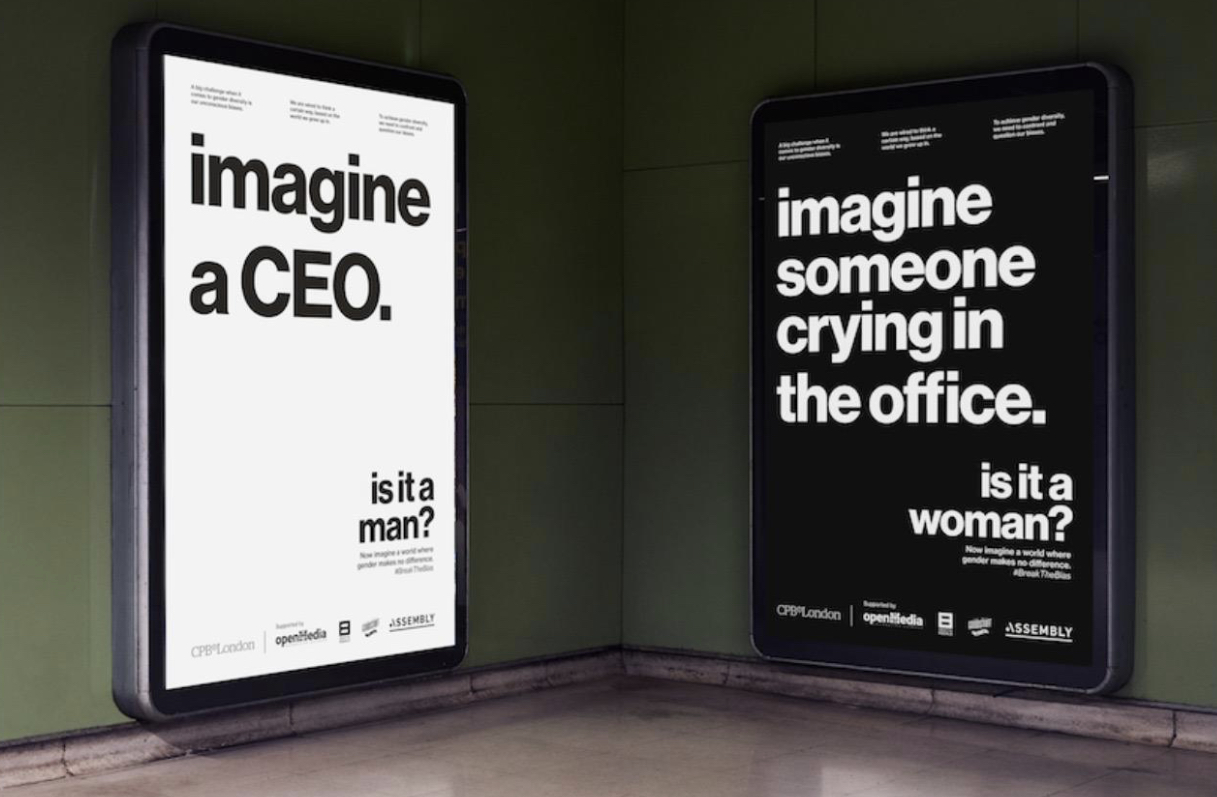 Last year, CPB London won International Women's Day marketing with this campaign that addressed everyday gender bias. It delved into the assumptions we carry and associate with different jobs. You may have thought that we had moved beyond the stereotypes associated with certain careers but research conducted by CPB, the ad agency behind the Imagine campaign, showed otherwise.
The study, of 1,000 parents of primary school-age children and 1,000 UK-based children aged 5-11, showed that bias is embedded at a young age. It also revealed that 45% of the children polled believe that nurses are always women, 22% said a doctor was likely to be a man, 60% of kids think that being a plumber or electrician is a man's job, and almost half (46%) of the boys and girls surveyed said that men always make better engineers. This shows that we have so much work yet to create a world where your gender makes no difference to what you can achieve. And this campaign executes that perfectly – a great job from CPB London.
10. Timex say a lot in very few words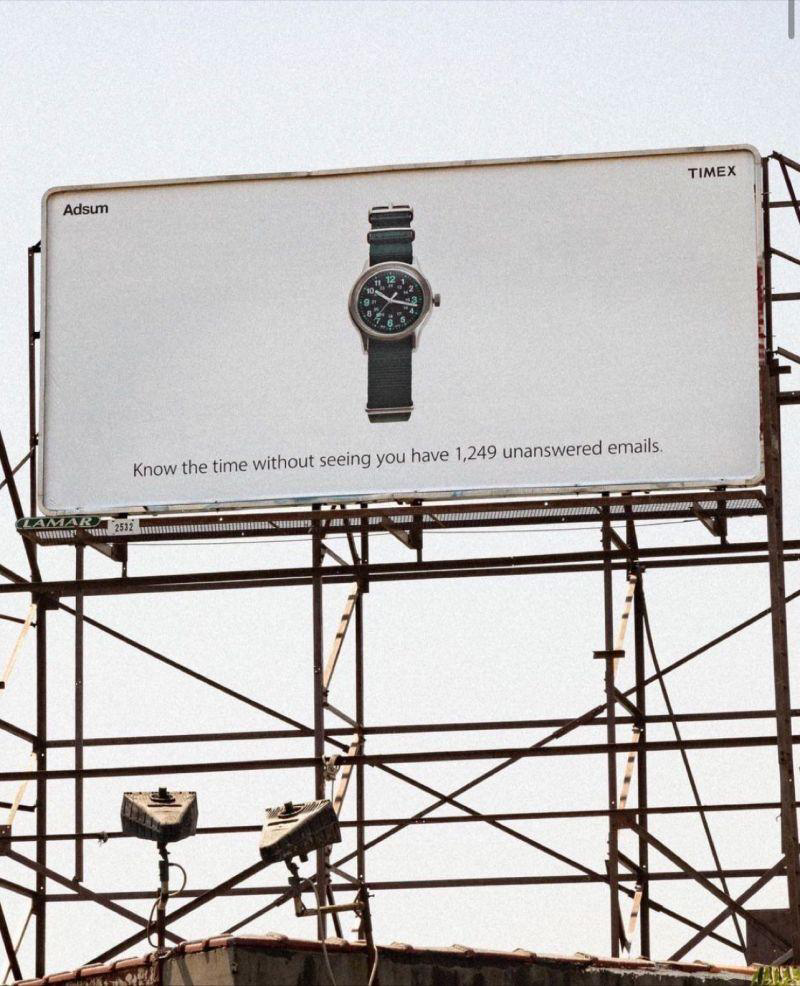 We live in a switched-on world; if we're not scrolling, we're checking our emails from our laptops or keeping up to date with messages from our watches. To disconnect, you have to do so actively, but with technology at our fingertips all the time, it's a tricky thing to do. And we've all been there – left our phones in another room to try and get some quiet time for our watches to continue to notify us every five minutes that social media notifications are waiting to be read, work needs multiple things actioned, and your device still needs the update you've been putting off for over a week. It can be exhausting.
In a billboard found in NYC, Timex addresses this pain and takes a swipe at smart watches for these relentless notifications. On a plain white background, their classic watch takes centre stage and underneath, a tagline reads: "Know the time without seeing you have 1249 unanswered emails." This billboard reminds consumers that they have a product that does solely what it was designed to do – be a watch – and with a Timex, their lives can be a little less rooted in the online world.
11. Royal Mail delivered a first class Euro Win for the Lionesses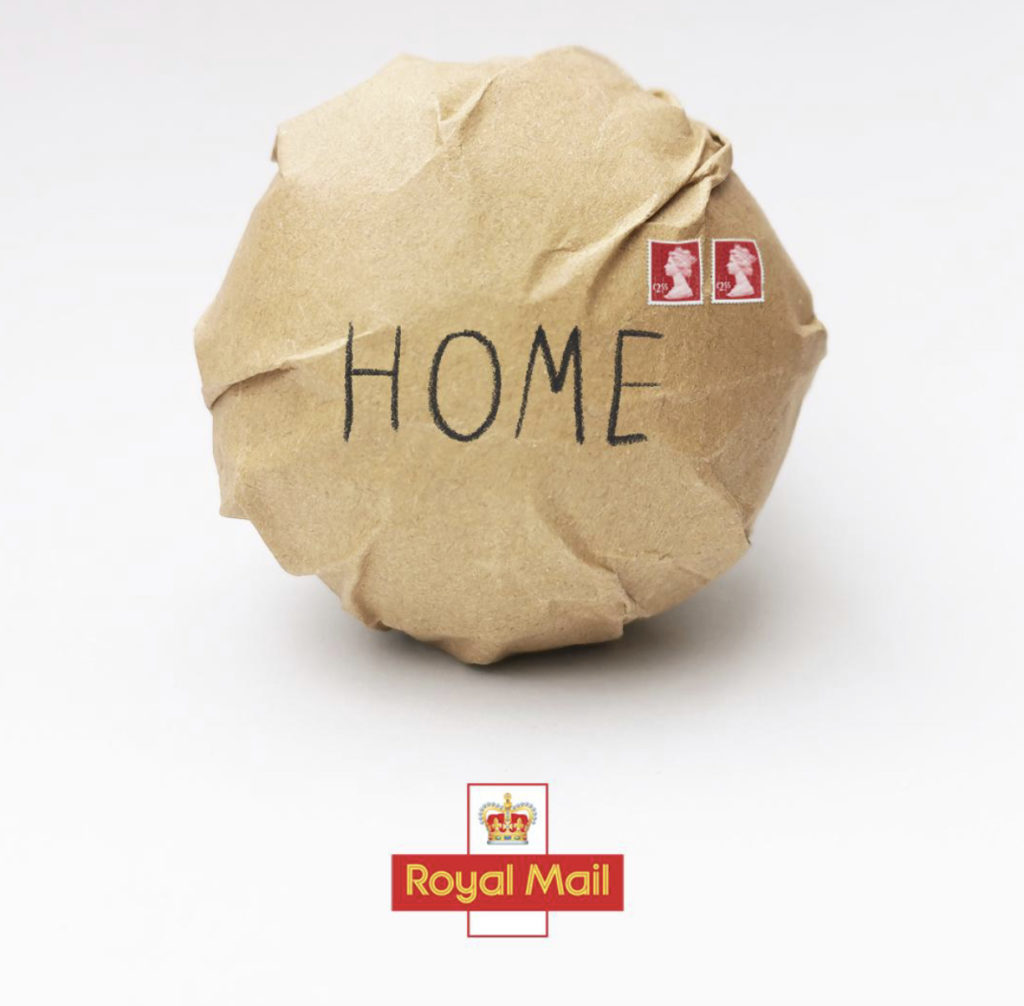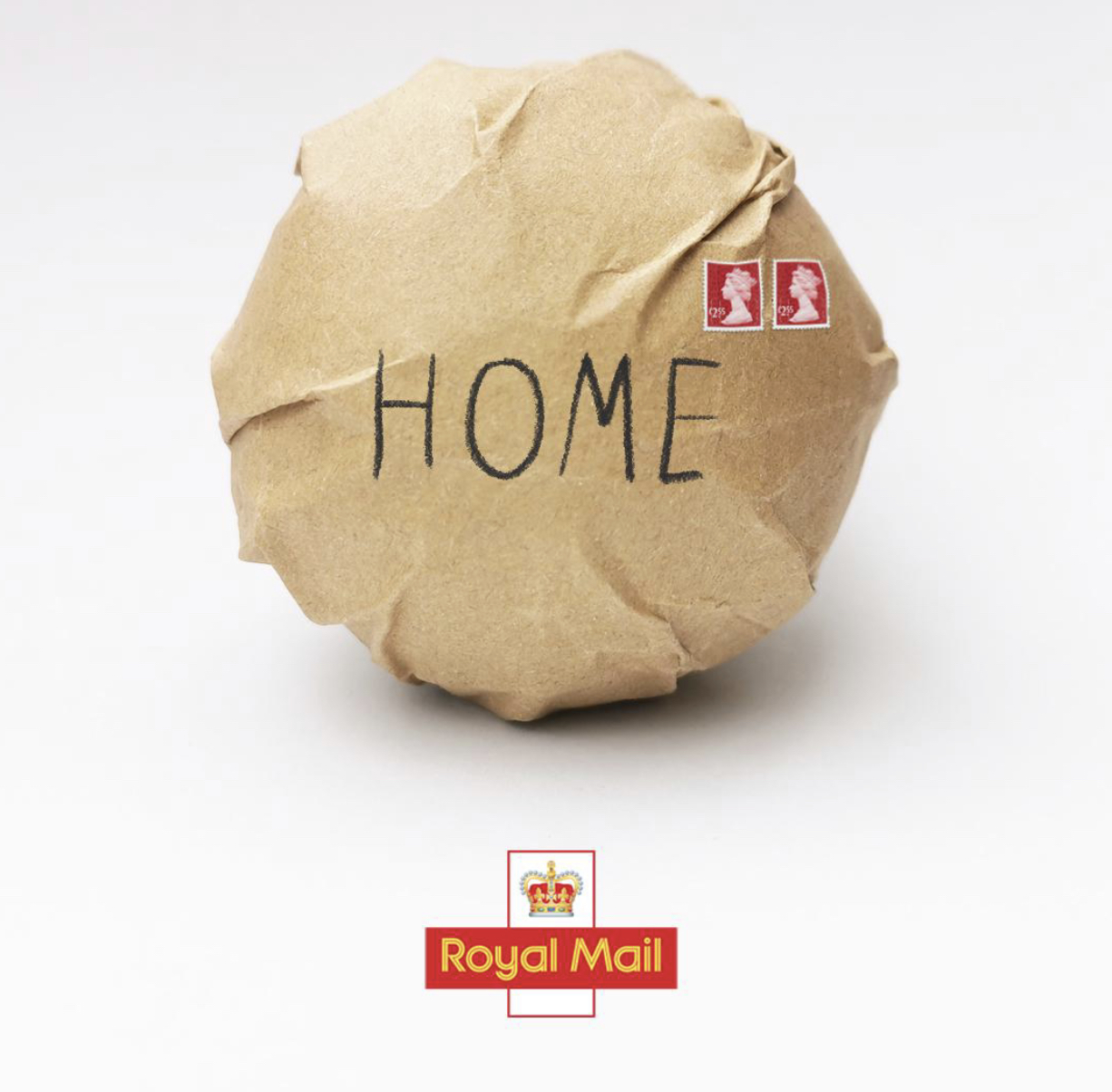 Last July, England celebrated as the Lionesses achieved a 2-1 win against Germany, bringing the Women's Euro 2022 trophy home. To celebrate this historic win, Royal Mail took to social media to share their congratulations with an epic creative and marketing campaign example. Featuring a football wrapped in brown paper with two first-class stamps stuck on it and the word 'home' written in caps across the front, the Royal Mail reiterated the well-known football message of 'it's coming home' – and aren't we so glad that it did. Many brands got in on the celebratory action, from Walkers to Great Western Railway, but Royal Mail won the worthy place on this list.
12. Magnum is the perfect hot day treat – before it melts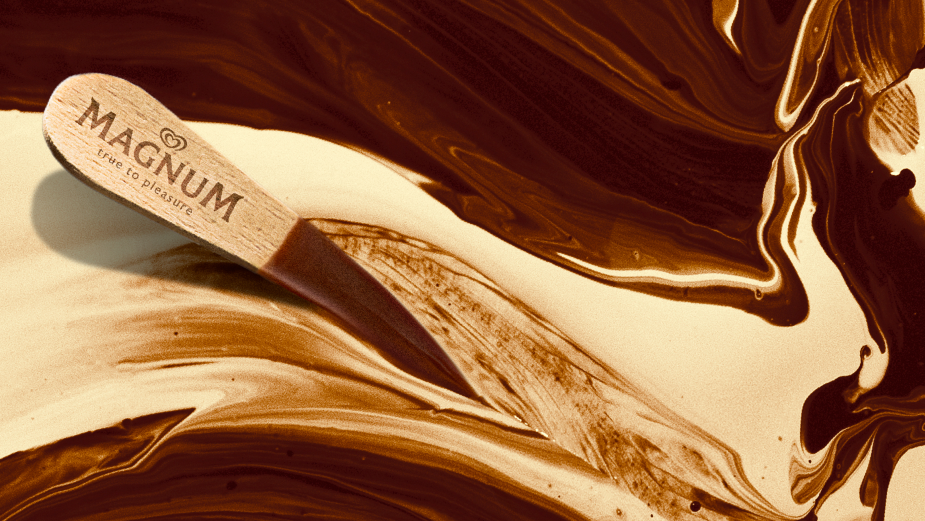 Temperatures across the UK hit all-time highs in the summer of last year, with London reaching a soaring 40 degrees. It was so hot – and what do you do when it's hot? Reach for ice cream. However, the indulgent chocolate ice cream brand ran a short campaign reminding consumers that their sweet treats must be devoured quickly with a series of posters showing the repercussions of letting your ice cream melt.
Speaking to LBBOnline, Magnum Marketing Manager, Victoria Shimwell, said: "The whole of the UK is feeling the heat today and what better time to cool down with a Magnum. This fun yet elegant creative showcases how beautiful and appetising Magnum can be, even when melting. We hope our Magnum ice creams offer a much-needed moment of pleasure on the hottest day of the year." Shimwell was right, and there is something absolutely delicious about these creatives – a great job from Magnum.
13. "Don't Tell Tony" about Surreal Cereal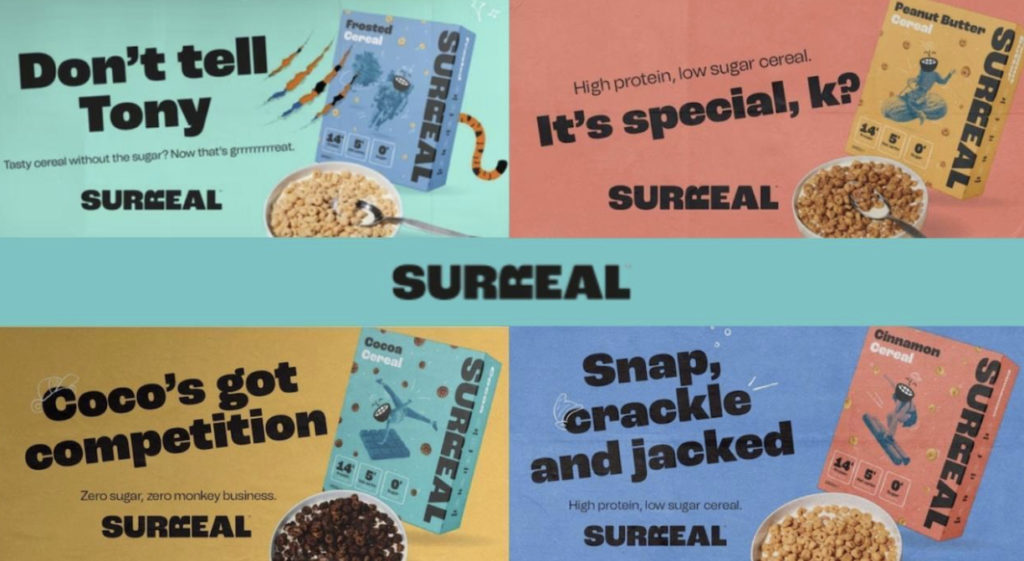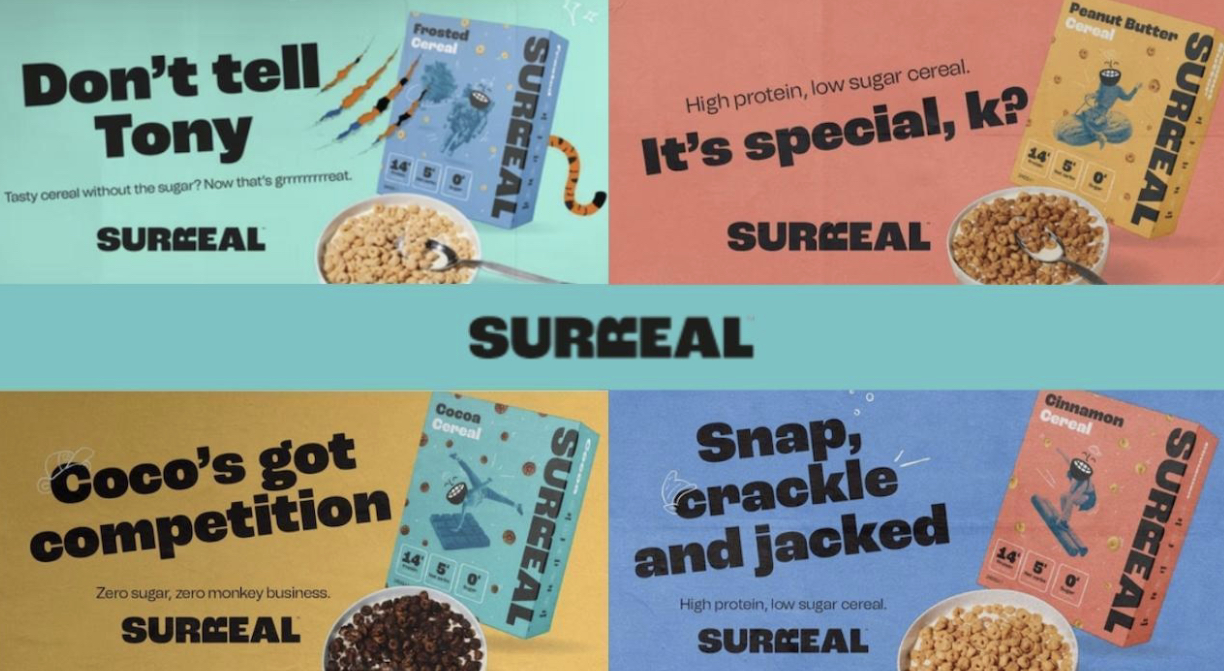 Healthier breakfast cereal brand, Surreal Cereal is known for throwing punches at their bigger rivals. With lines like: "Coco's got competition", "Snap, Crackle and Jacked" and "It's special, k?", last summer Surreal took another hit at Kellogg's Frosties.
The aqua-blue billboard featured a headline that said "Don't tell Tony" and featured tiger claw marks that partially revealed the black and orange tiger stripes of the iconic big cat underneath. The tag line read: "Tasty cereal without the sugar? Now that's grrrrrrrrrreat", a very direct swipe at Tony the Tiger's very well-known catchphrase.
The billboard release came after Kellogg's lost a court case challenging the government's new HFSS guidelines around the sugar content of its cereals, so it was no doubt perfectly timed. A great piece of reactive marketing, this marketing campaign example gets five stars from me.
14. Build your own Easter Bunny with Ikea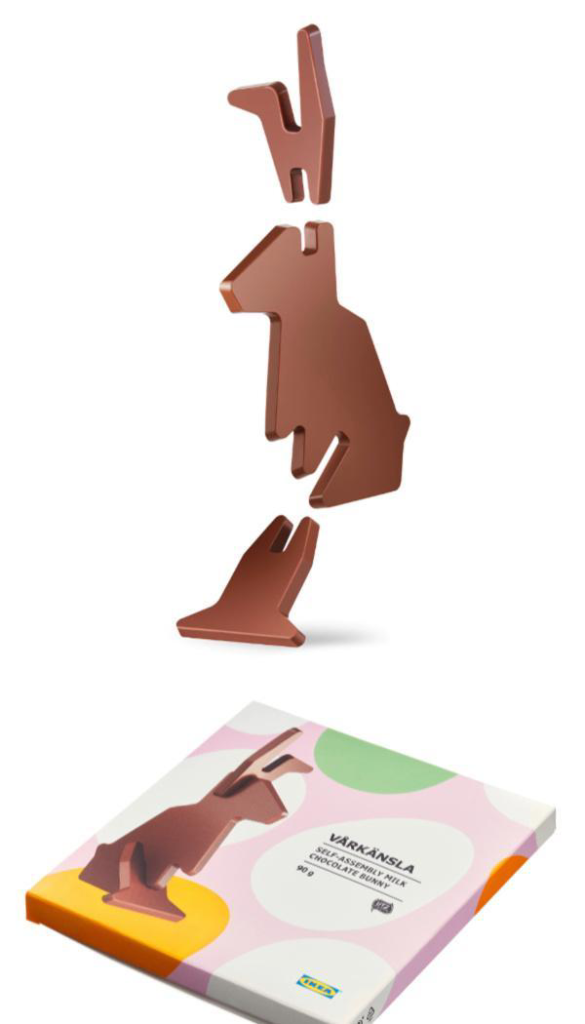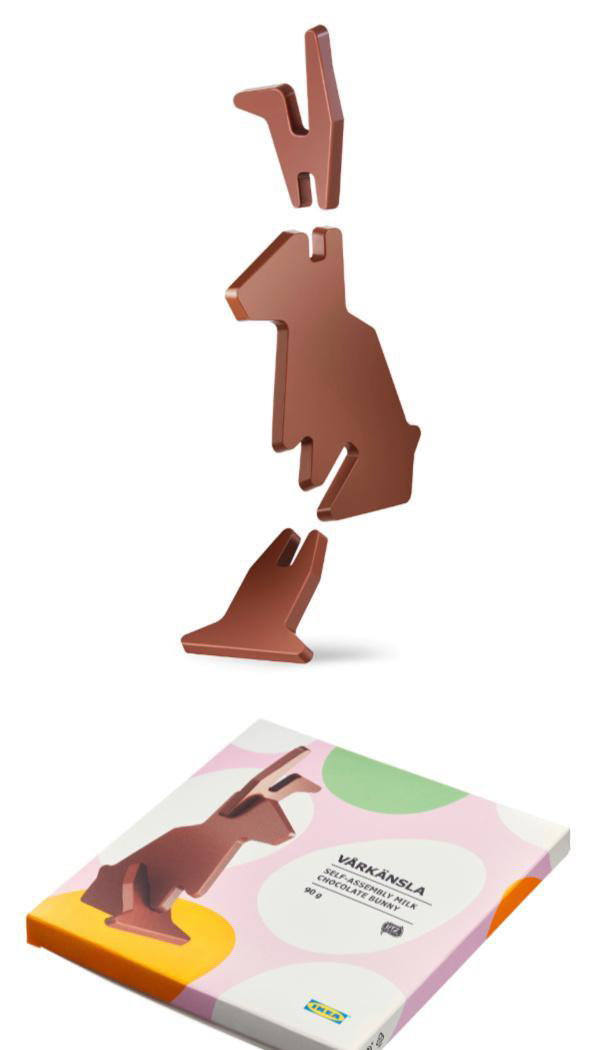 Known for their simple and cost-effective flat-pack furniture, to celebrate Easter last year, the Swedish furniture company released a flat-pack Easter bunny. Made entirely of milk chocolate, instead of releasing a standard Easter egg, Ikea did what they do best and gave consumers one they could make themselves. A simple yet creative way to get people talking, consumers flocked to Ikea stores to get their hands on the limited edition chocolate bunny assembly kit. A fun gift to celebrate the spring season, this marketing stunt deserved a place in our top marketing campaign examples from 2022 rankings.
15. Irn Bru 100% recycled bottles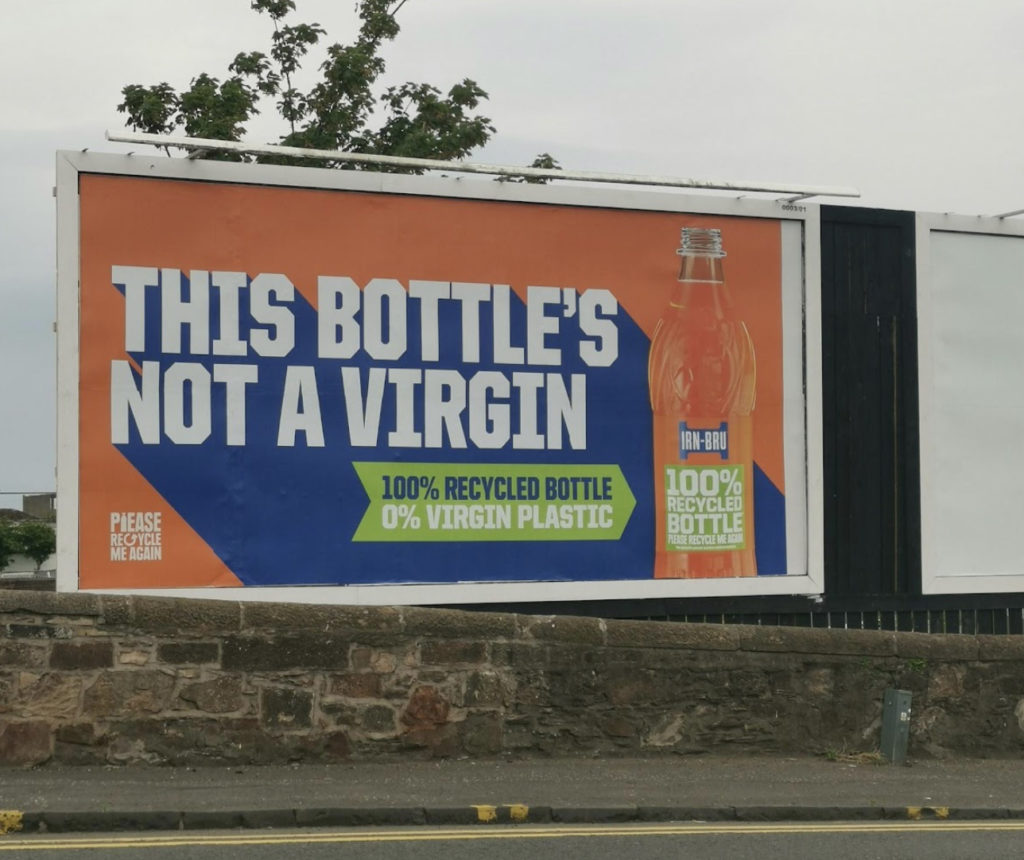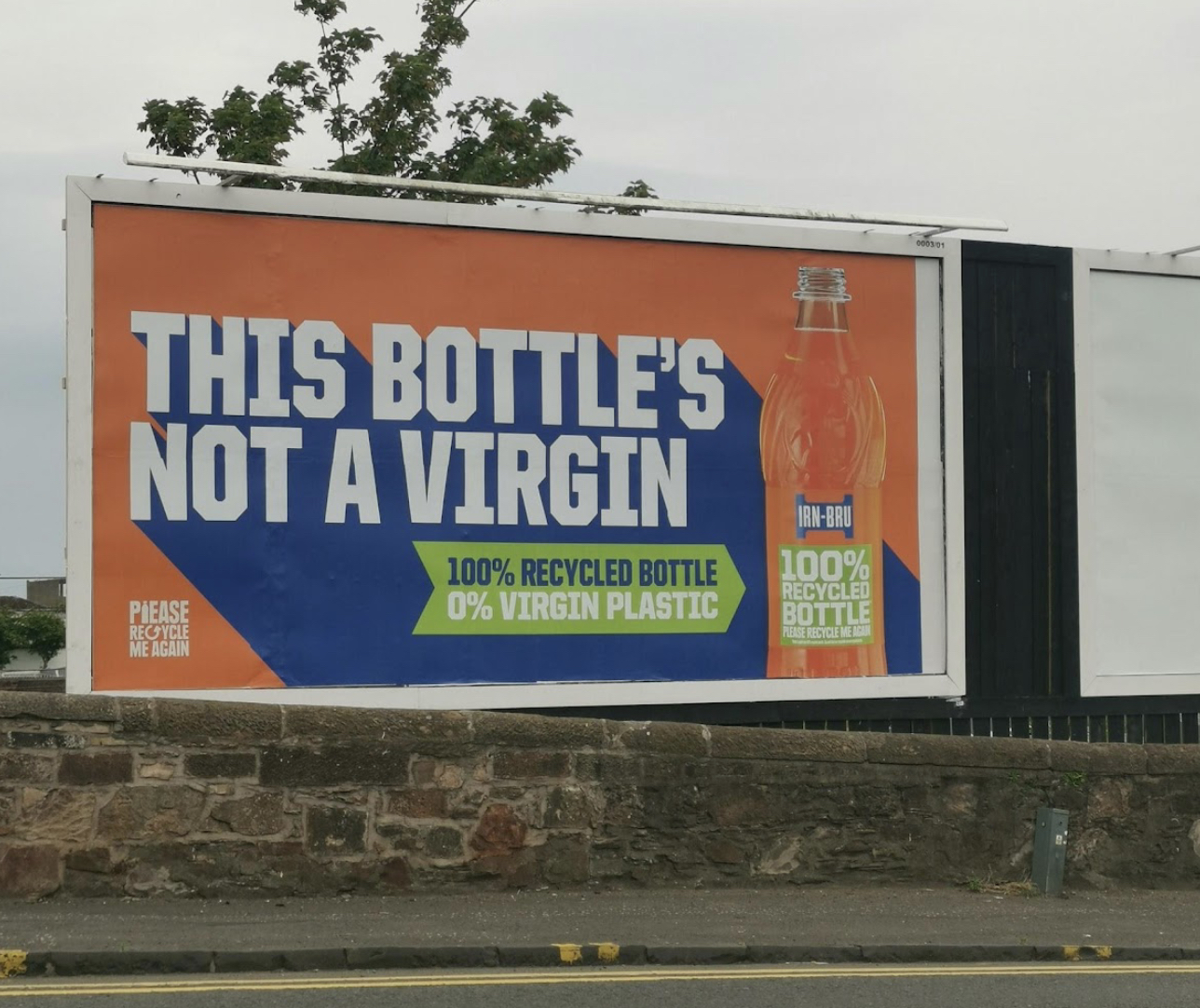 When brands get humour right, it can be really effective, and this billboard by Irn Bru hits the sweet spot. Launching their 100% recycled plastic bottles, the fizzy drink brand celebrated losing its bottle virginity. Using the shock factor to grab the attention of passers-by, it's a great example of a marketing campaign that celebrates the importance of sustainable initiatives. The move was part of a wider programme the parent company of the brand launched the year before to achieve new green policies on their packaging, waste, water and sourcing. I really like how Irn Bru is transparent with its progress, and this campaign sets a great precedent that brands should be starting and joining in on conversations around sustainability.
16. Lidl sings "Head, shoulders, knees and toes"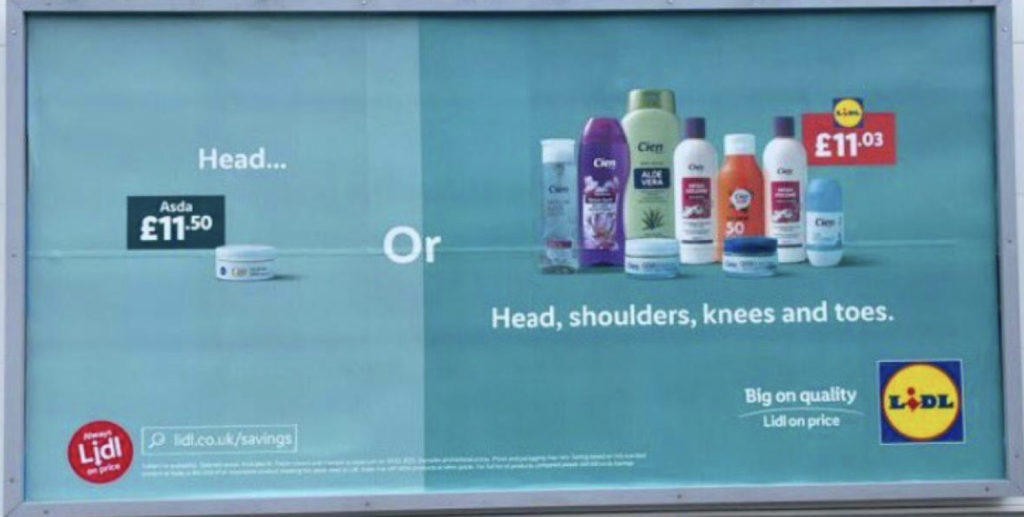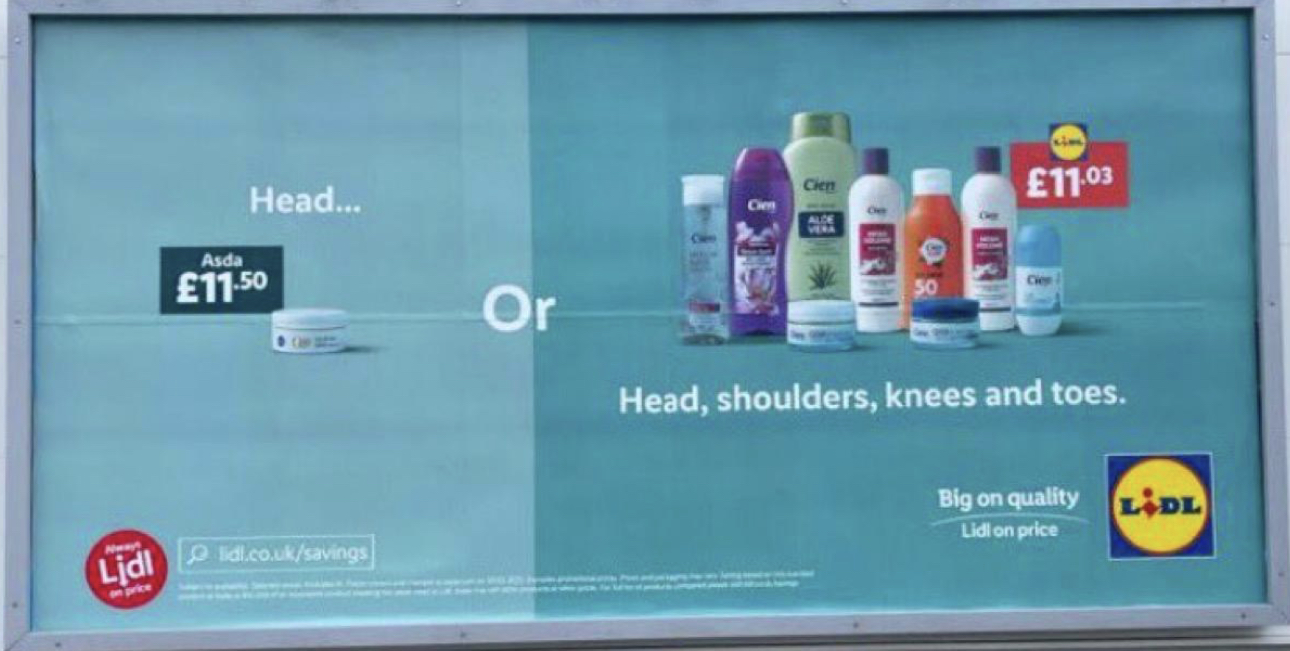 Now this is a Lidl bit funny… sorry, I couldn't help myself. Known for their playful humour, Lidl often mocks other high street superstores for their extortionate pricing. In this billboard ad, Lidl respond to Asda, reinforcing their tagline: "Big on quality, #Lidl on price". A funny twist on the well-known nursery rhyme, Lidl reminds us all if you make people laugh, you'll make people remember, and thus, they'll choose you over your competitors.
17. How did we meet? On Thursday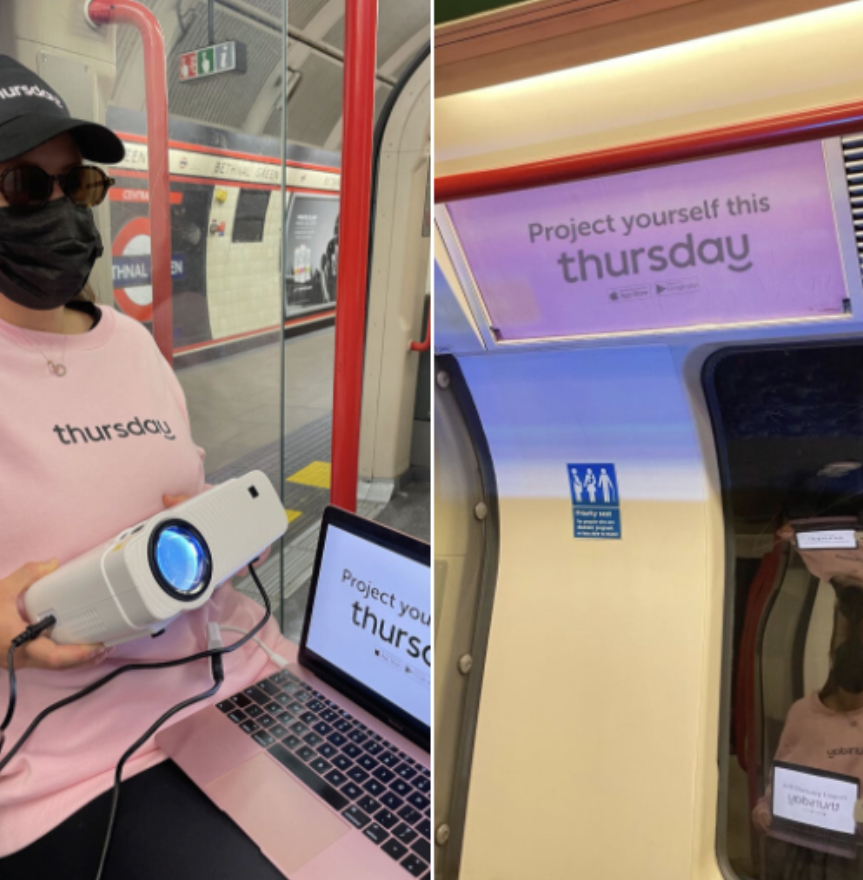 The dating app that only works for one day a week, Thursday took social media by storm with its Guerilla marketing tactics. On more than one occasion, Thursday employees have been found wearing cardboard signs as they parade the streets of London, using projectors on the London Underground to project adverts in free advertising space, and the brand has even taken over clubs and bars, allowing only people who download the app into the venue to enjoy their evenings. The dating app brand knows how to make a scene, and it's excellent.
18. EastEnders highlight global warming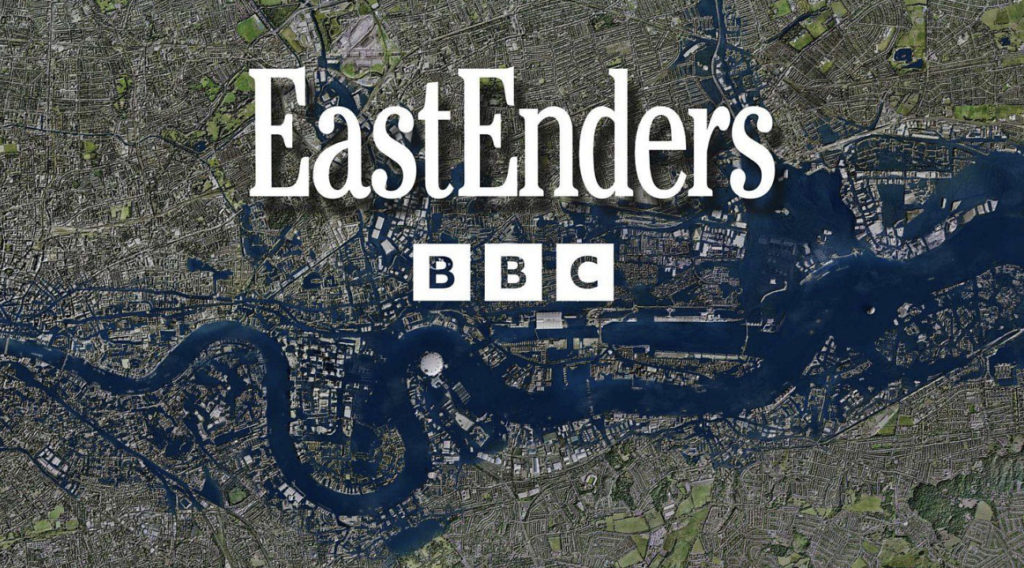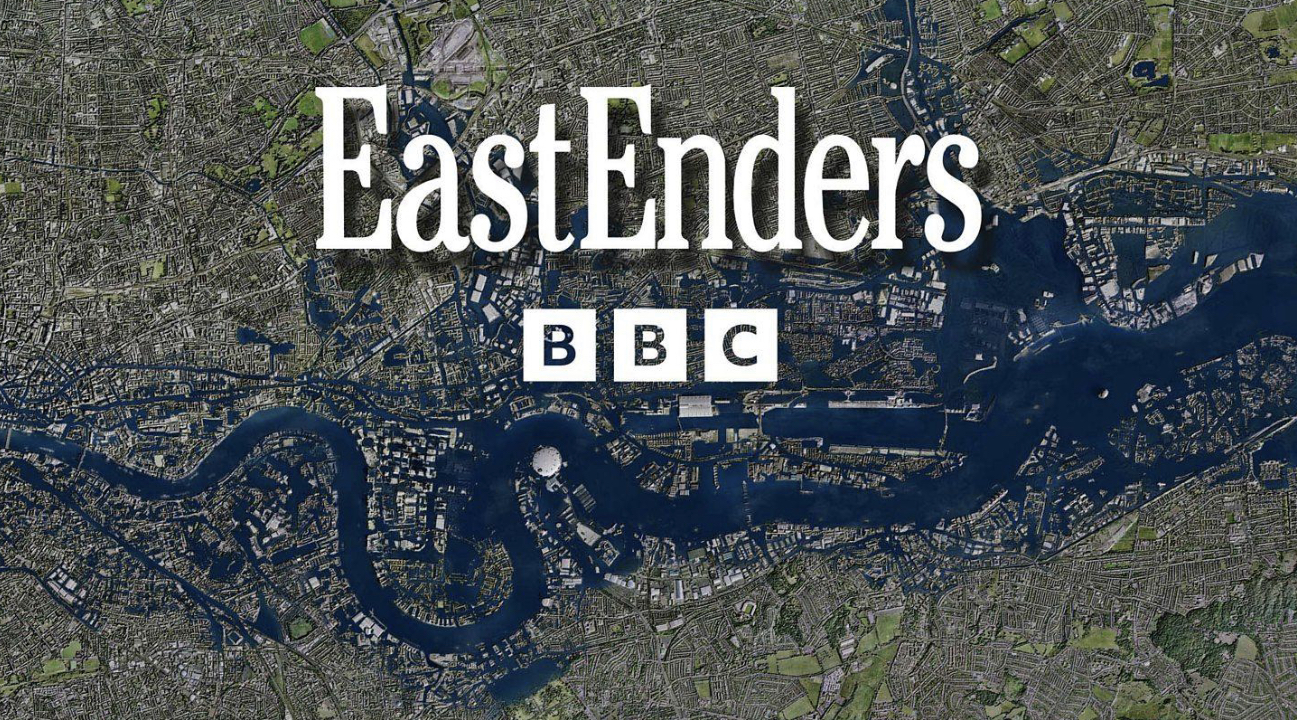 Even if you don't watch the East-End of London-based Soap Opera, you'll likely recognise the iconic theme tune played as the credits roll. Last year, the BBC reported that the soap was streamed a huge 366 million times by households in the UK, so the broadcasters used the gigantic platform to raise awareness of global warming.
As the credits rolled, viewers saw the soap's iconic map of London's East End transformed to show the river Thames bursting its banks, with many parts of the capital under water. The consequences of rising sea levels if we don't act to change our ways, the campaign called for sustainable choices and greater environmental awareness. An impactful statement that spiralled into National conversations, this is an excellent example of how brands can use their influence to raise awareness of topics that matter.
19. Adidas challenge advertising regulations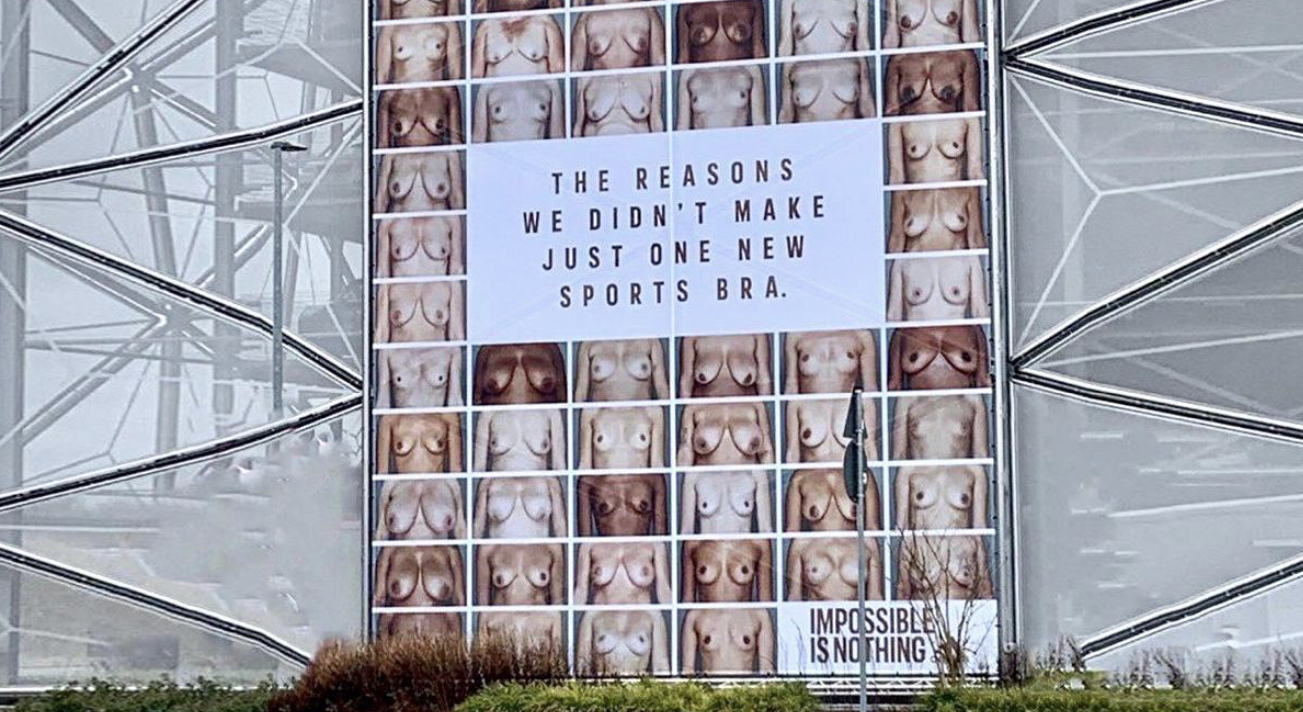 In February of last year, Adidas challenged advertising regulations, releasing an advert for their new sportswear collection that featured 40 different pairs of bare breasts of all shapes, sizes and skin tones. The campaign celebrated the message that the human body should be normalised in all its many variations so that comfortable and supportive sportswear can be created.
The campaign went immediately viral, advertising the sports brand's new 43-piece sports bra collection, with many consumers jumping into the conversation to praise the brand for their efforts. Not everyone was on board, but Adidas were unphased. This marketing campaign example is highlights how a little controversy and standing up for what you believe is essential to staying true to your brand and creating an identity and community that consumers want to believe in.
20. Satisfying weird cravings with Burger King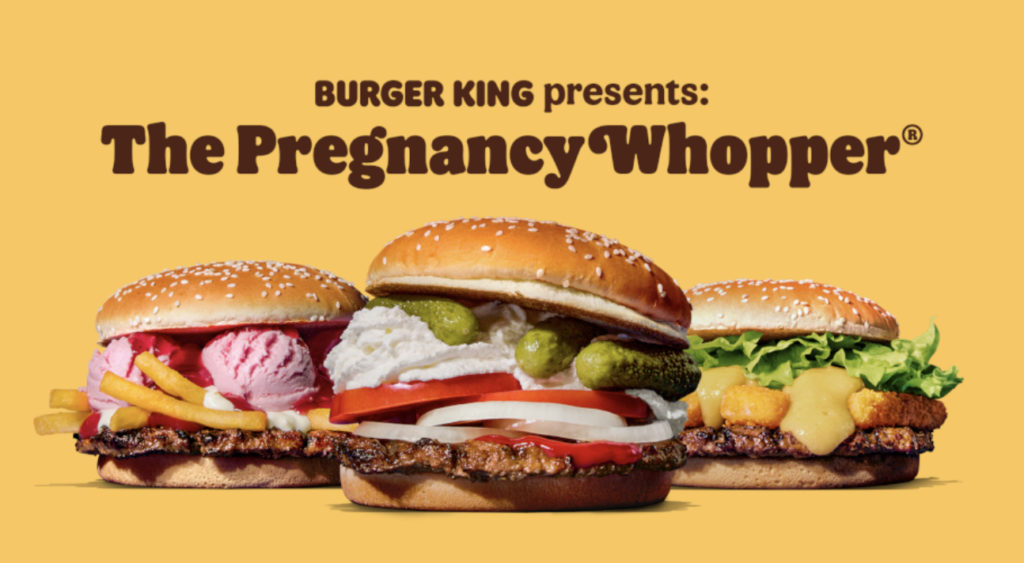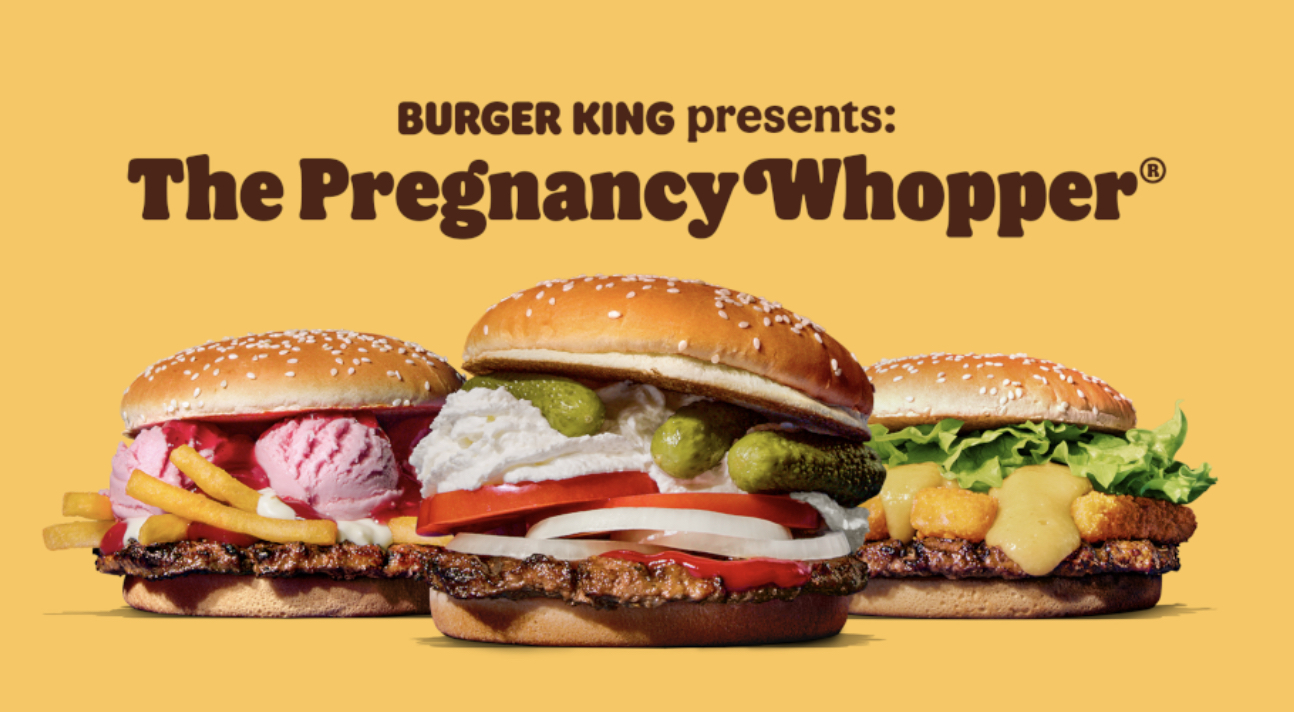 Last but not least, we have Burger King on this round-up of our favourite 20 marketing campaign examples in 2022. For Mother's Day, the fast food giant launched their limited edition Pregnancy Whoppers. Featuring the most popular weird food combinations pregnant women reported to have, the burgers included cucumber with jam and sausage with chocolate cream. This fun, novelty campaign was a great conversation starter, drawing consumers of all ages in to try the weird combinations on offer. I love this creative marketing stunt by Burger King, and I hope to see more brands pushing the limits of creativity in 2023.
Have you enjoyed this round-up?
You'd love our newsletter if you enjoyed our 2022 marketing campaign examples. We send the latest industry round-ups and copywriting tips to your inbox every other week. Want in? Sign up here.