Your website content is everything. From forming first impressions of your business to influencing your existing customers' buying decisions, your website content has the power to turn passing traffic to loyal customers who are invested in your brand.
But your website content needs to be updated and maintained regularly to achieve your content marketing goals and rank highly. To get the most out of your content marketing strategy, you'll want to give your content the extra level of care and attention it needs to guarantee it performs well.
But what is the easiest way to stay on top of your content and make informed decisions about your marketing strategy? You can keep track of your site content and its impact on your audience by considering a website content audit.
What is a website content audit?
A content audit involves systematically analysing and assessing all the content on your site to reveal the strengths and weaknesses in your content strategy and adapt your content plan to your current marketing goals.
Essentially it's about evaluating what works and what doesn't on your website. If performed with any meaningful level of detail, it can be a tedious and monotonous practice to carry out frequently – but it has to be done if you want the best results from your site.
Why does my website need a content audit?
Before we unpack the detailed steps of a website content audit, let's take a moment to think about why you might need to complete one. We will take a look at defining our content audit goals a little later, but first, it's good to approach your content with a bit of intent, even if it is slightly generalised at this point.
Perhaps you are trying to up your marketing game or increase brand awareness? Maybe you don't have a content strategy and want to put one in place? What is your overarching goal for this content audit? Write it down and keep it in mind throughout this whole process. The only way to complete a successful content audit is to define what success means to you before you begin.
Before we start:
Tools that may be useful when completing your content audit: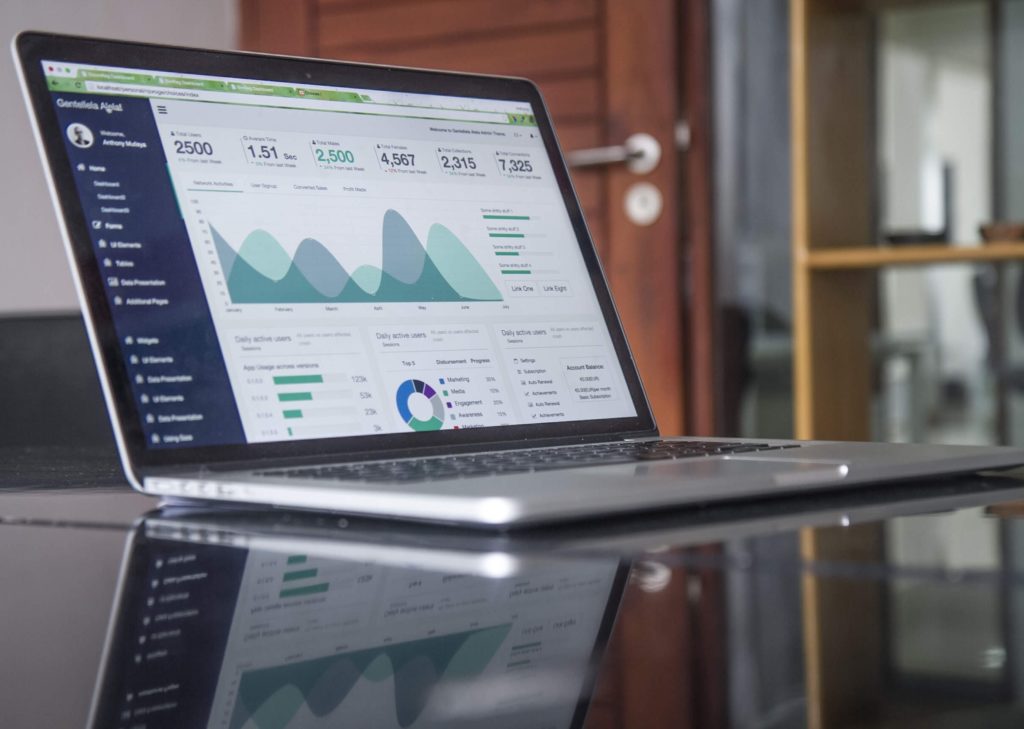 Using tools saves you time and manual effort, so you can get to the results faster and start taking action straight away. Here are some of our favourites:
Ubersuggest: great for taking a look at how your site is performing overall. Think of it as a quick and free SEO health check.
Google Analytics: helps you understand which content is performing best in terms of traffic, engagement, and conversion rates.
SEMrush Site Audit: if our goal is to improve your SERPs rankings, this will come in handy. SEMrush's site audit checks for technical issues on your site.
Integrity: perfect for identifying and fixing broken links on your site.
Hotjar: analyse visitor data to understand how users behave on your site, what they need, and how they feel.
ContentWRX Audit: quickly get information about your file types, metadata and page-level details and avoid missing or overlooking significant inventory.
Google Search Console: ideal for upgrading your content. Find what keywords are generating traffic to a page so you can add more occurrences of these. Google Search Console can also be used to identify poorly performing pages, allowing you to take action.
However, the most critical tool, and your website content audit best friend throughout this process, is guaranteed to be Microsoft Excel or Google Sheets. A well designed and functional spreadsheet is key to storing and presenting your data efficiently.
Content Audit Templates
If you need to brush up on your spreadsheet skills, HubSpot Academy offers multiple free online short courses of Excel for marketers. And to make things even easier, there are numerous content audit templates out there for you to follow or use as a launchpad for creating your own. Here are a few to take a look at:
However, remember to consider the overarching goal or intent behind this content audit that we established earlier. The templates above include prompts that might not always be relevant to your audit goals. For example, if you are performing this audit to improve your content marketing engagement, you will want to focus on data such as click-throughs, social media engagement, comments, and more. But more on this in a minute.
Now you are armed with intent, resources and a good spreadsheet, it's time to crack on with your website content audit. Don't worry – we'll walk you through each step. Let's go:
Steps to completing your content audit.
Firstly, let's take a look at what a website content audit can accomplish. A content audit helps identify areas of your website that aren't correctly or efficiently optimised for search engine rankings. For example, you may have forgotten to add meta descriptions to your recent blog posts. Or you may have a few broken links throughout your site. Or perhaps you've missed a trick and not included keywords in your page heading. A content audit will help locate areas that need attention, bring your content up to date, and make your website easy to navigate and ultimately rank higher in SERPs.
Step one: define your content audit goals
Now it is time to define your content audit goals. What benefits do you want to gain from a content audit? What results do you want to achieve?
SEMrush defines three great examples:
Goal 1: Improve Your SEO Results. You could achieve this goal by Identifying web pages with high SEO potential and remove or updating content accordingly. Working towards this goal would also include checking and optimising our internal links and backlinks.
Goal 2: Increase Audience Engagement. To achieve this goal, you may use tools such as Answer The Public, BuzzSumo or Google Ads to identify the most engaging types of content for our audience. Take a look at what your audience is searching for and identify the topics our visitors are interested in to ensure your content generates the most social engagement.
Goal 3: Improve Conversion Rate. And finally, to achieve this goal, you'll want to look at your site design and structure and identify which pages offer the best user experience for your visitors. Find the content that generates the most leads and define the most efficient content types for each stage of the buyer's journey. In all, make navigating your site an enjoyable and accessible experience.
Once you have written down your goals, it's time to match them with the appropriate metrics. Content marketing metrics determine how you will measure the performance of your website and can be divided into four categories:
SEO metrics: Organic traffic, backlinks, keyword rankings, dwell time, etc.
User behaviour metrics: Pageviews, average session duration, bounce rate, etc.
Engagement metrics: Likes, shares, comments, mentions, etc.
Sales metrics: Number of leads, conversion rates, ROI, etc.
Now you're armed with the tools to complete your content audit and know what you are looking for, it's time to collect your data.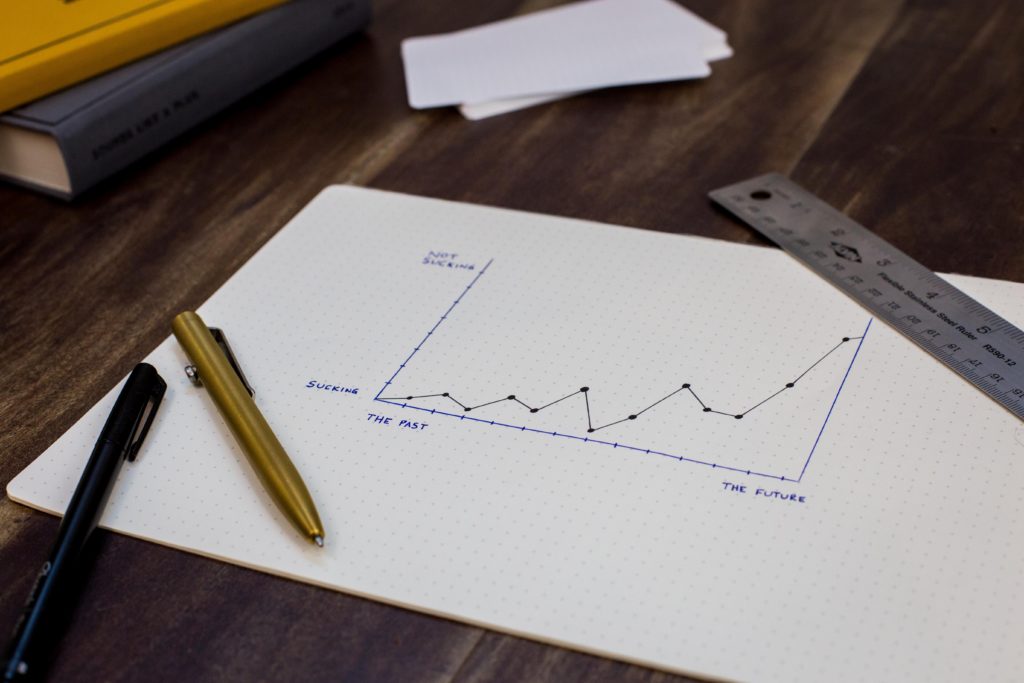 Take an inventory of your content
Ask yourself: what content are you going to audit? An audit could include product descriptions, blog posts, landing pages or service pages. Decide on this and get ready to gather your data.
To do this, you'll need to collect the URLs of the web pages you've chosen to audit. If you have a small website, you can do this manually and put them in a spreadsheet. However, there are also online tools to do it for you, as we mentioned earlier.
After collecting your URLs, you'll want to sort them by different criteria. For example, you could catalogue your content by the following categories:
Content-type.
Content format.
Word count.
Date of publication or last modification.
Author (if you have multiple writers on your website).
Top tip: remember to collect metadata (title, meta description) for each piece of content so you can check and update all metadata in the same place.
Finally, create columns with your chosen metrics to collect data for each web page. Once you have filled everything and have collected all the data needed, it's time to analyse and ultimately take action.
Analyse your content and identify issues
After you've made your comprehensive content audit spreadsheet, it's time to analyse it. What's sticking out as a significant problem or gap? Where are some factors that you can address right away to improve how your website is performing?
Return to your goals and think about what needs to change for you to meet them. The objective of this analysis stage is to create a plan that is actionable to help you achieve your overarching content marketing goals.
Digital marketing maven Neil Patel has a handy list of things to look for:
Duplicate Content: Search engines prioritise fresh content, so you'll want to eliminate repetition as much as you can.
Outdated Content: People don't want to read outdated content, and search engines overlook it too.
Evergreen Content: On the other hand, evergreen content can be a versatile tool in your content toolbox, providing relevant information to customers anytime. However, remember to update it accordingly.
Content Gaps: What's missing in your content? Are there topics you haven't addressed yet? Target markets you haven't spoken to? Keywords you haven't covered? Looking at everything at once can help you find the gaps and fill them in.
Target Keywords: In your spreadsheet, include target keywords that pieces of content were meant to address and revisit them to see how well they are. Ensure your keyword research is up to date and make changes to existing content accordingly.
Meta Data: Have you written metadata descriptions for all pages? This spreadsheet will help you see which ones need to be written and which ones are repetitive, duplicated or otherwise ineffective and should be updated.
Image Data: Do you have alt texts on them? Complete the alt text for the title and description of the images you use to ensure your images are SEO and accessibility friendly.
Word Count: Do your pages and posts have enough words to optimise for SEO? Or are they too long? Read our top tips for best practice SEO copywriting here.
Whatever is standing out to you after analysing your data, start making a list of issues to address and get ready to take action.
Take action
This is the final and probably most crucial step of your website content audit. It's time to put in the actionable steps you need to achieve that goal you set at the beginning of this process.
Think about the posts to delete, update, re-write, or re-structure and label the URLs in your spreadsheet. We recommend adding a column at the start of your spreadsheet to avoid losing track of what you need to do.
Consider creating a timeline or content calendar to act on each page according to its priority. Start with your homepage and follow with the pages that need the most attention in relevance to your content marketing goals.
So there we have it – one completed website content audit. By following these steps, you should now be on top of your content game, feeling in control of your website's performance.
However, if you think you could do with a helping hand, we've got you covered. Our SEO copywriting services include a detailed SEO and content audit for your site. We will analyse technical SEO, domain authority, competitors, keywords, and the other organic performance influencers you can think of.
To find out more about our SEO copywriting agency and services, give us a call on 01803 865025.