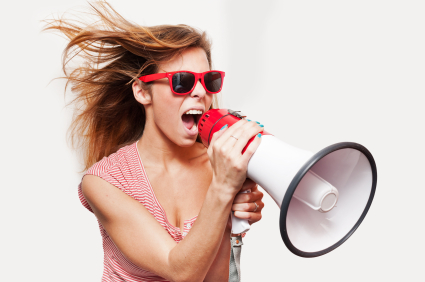 Good online copywriting is at the heart of making your website or any other internet- based campaign a success. And nowhere is the strength of your copy more important than in the call to action at the end.
It's all well and good having 400 words or so of prime copy that interests the reader and compels them to read on, but if you don't tell them what to do next all that effort could be potentially wasted. The call to action (CTA) does just that – it's a short sentence or two placed at the end of the copy which informs the reader what action they need to take next, whether that be contacting you, filling in an online form, downloading a catalogue or anything else. Any copywriter will tell you that a well- honed CTA can make all the difference in terms of conversions.
There's a definite art in crafting a compelling call to action, but it's one that can be broken down and learnt. With that in mind, here are our top three time-tested copywriter tips for writing a call to action.
1. Make your CTA active
Most copywriting sounds better when it is written in the 'active' voice. In a call to action it's absolutely essential and simply means that you need to use the active form of the verbs that relate to what you want the reader to do. For example:
Click here for further details
Call us to discuss your requirements
Download our online catalogue
Sign-up for our mailing list
Using the active voice not only sounds catchier, it makes it clear what action the reader needs to take to achieve the stated objective. Hyperlinking the verb to the relevant page, such as a sign-up form or a contact page can be highly effective in increasing conversion rates.
2. Lower barriers to entry
One of the most common reasons that people don't take follow-up action after reading a web page is that they believe that to do so will be beyond their means or inclination. For example, they think that it will be too expensive, too time-consuming or too complicated.
To avoid losing people at the final hurdle, it helps to reassure them that the barriers to entry are low and that they really have nothing to lose. If it's free to sign up for your newsletter make sure you tell them that. If your sign-up form is quick and easy tell them that too (ie. 'Sign-up without fuss in less than a minute').
3. Make it clear
Your call to action is no place for wishy washy copywriting that beats around the proverbial bush. You need to make it abundantly clear what it is you have to offer, and how the reader can take the next step towards taking advantage of your offer right now. Make it concrete and let there be no room for misinterpretation or confusion about what they should do. Crisp, concise copywriting in your CTA should not only improve your conversion rates, but will also make your company appear more professional and decisive.