You've carefully mapped out your content for the year and then there's a global pandemic. What the hell do you talk to your customers about now?
Way back when you were creating your 2020 content calendar (you do have one, right?), you no doubt planned timely pieces relevant to the year's key events.
Depending on your industry, you may have had titles in mind for English Tourism Week (18th April), London Fashion Week (20th September) or Small Business Saturday (28th November).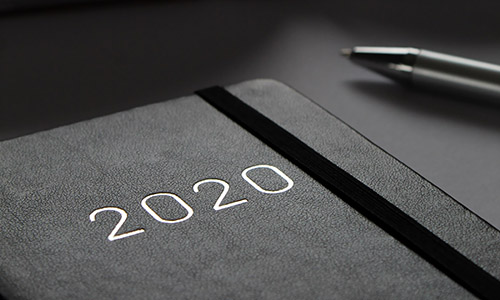 If you're an ecommerce retailer, you certainly would have allocated some blogging and email space for Christmas and Valentine's Day gift guides. In between these key dates, you would have filled your calendar up with company news, long-form evergreen articles for SEO and – probably – some crowd pleasing listicles.
But then COVID-19 came along and blew your careful content planning out of the water. In the face of a global public health emergency – unless you're lucky enough to be in the hand-sanitiser business – your content seems kind of….pointless. Trivial. Irrelevant.
So what do you do? Hang up the content towel completely until this has all blown over? Launch into a schedule of exclusively pandemic-related updates? Bash out your 13 Reasons To Invest In Blockchain in 2020 series as planned and hope that someone's listening?
Read this first.
What NOT to write about during a crisis.
Unless you are a virologist or expert in coronavirus, you are not going to effectively position yourself as an authority on COVID-19. Assume that the NHS, World Health Organisation and news channels have it sufficiently covered. Even if it's done with the best intentions, inadvertently sharing inaccurate or misleading information will, at best, harm your brand and, at worst, other people. Stick to what you know.
Your products or
services as a solution
We're sure you wouldn't consider it but, just in case you were…
Commercial piggy-backing on a deadly virus is not OK.
Amazon and Ebay have come under fire for allowing sellers to obscenely inflate prices during the COVID-19 outbreak. A Which report found markups of 1000% for 'essential' products. You can read the whole report on the Which website, but here's a taster: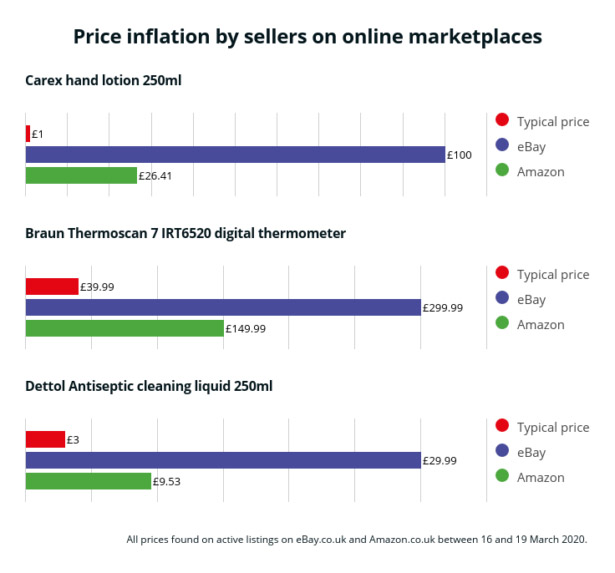 ASOS were also recently criticised for their chainmail face mask promotion, (perhaps unfairly as these were launched in August 2019), but it's a lesson in why you should regularly review your ad campaigns…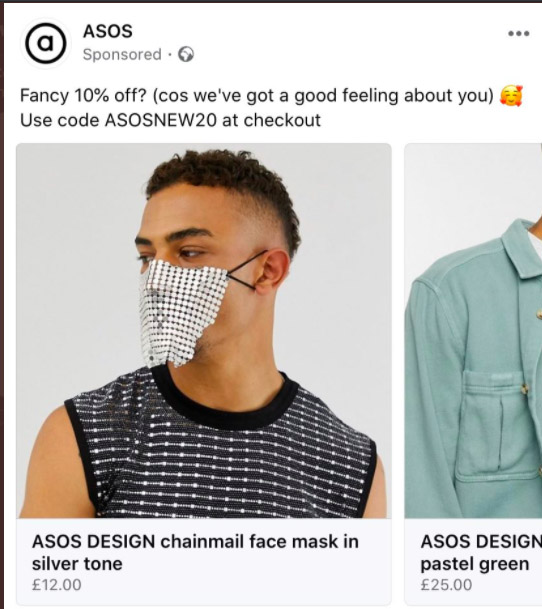 If you can see an opportunity to genuinely support people or businesses impacted by a crisis such as COVID-19, then by all means talk about it.
But make sure you are putting people first and providing real help. It's a hard balance to strike. Take Brew Dog's 'Punk Sanitiser', for example. They're donating it to the NHS and local charities, which is great, but their heavy use of branding has been criticised as profiteering.
If in doubt, take a look at the recent research by Kantar about people's attitudes to brand marketing during COVID-19:
"78% of consumers believe brands should help them in their daily lives, 75% say brands should inform people of what they're doing [about COVID-19) and 74% think companies should not exploit the situation."
With it being so easy to get it wrong, it can be tempting for brands to keep schtum and repurpose their meticulously planned content calendar as an emergency loo roll.
In addition, in a global crisis, most businesses are preoccupied with simply keeping their heads above water – thinking up content ideas does not feel like a priority. But, as Jane Ostler – global head of media at Kantar Insights' – says, it's important to take the long view.
"Hold your nerve," Ostler advises. "This will pass and we will be in a situation where things start to recover. Have a view on the longer term as well as the short-term."
According to Marketing Week, only 8% of people think brands should stop advertising as a result of the Covid-19 outbreak. They do, however, expect companies to think about their tone and messaging, and communicate around values.
Acknowledge the crisis and show you understand that people's lives are being changed by it. But remember that they, like you, are probably overloaded with COVID-19 information and are happy to be distracted.
What you SHOULD be posting about
Issues affecting your readers (that you're qualified to talk about)
Let's look at a few of the less obvious examples of how business can stay current in a crisis without being accused of profiteering.
You're a musical instrument retailer.
Create an article on the best headphones to use with digital pianos for practising at home without annoying your family. Offer new customers a free pair with their purchase. Offer existing customers a free pair just to be nice.
You're an online fashion retailer.
Run a piece on why wearing pyjamas all day is not OK. Do NOT try and sell them anything. Offer free postage on all deliveries (not just those over £50) because your retail stores are closed.
You're a copywriting agency.
Help marketers navigate the choppy waters by providing a comprehensive article on what (and what not) to write about during a crisis. Give them a free Content Marketing Audit.
Things completely unrelated to the crisis
COVID-19 has grounded us for weeks (and weeks) on end. Once the initial shock has abated, our under-stimulated brains become hungry for anything other than news about the crisis.


Searches for 'coronavirus' in the UK over time (Google Trends)
With this in mind, we encourage you to talk about what you'd normally talk about, but remain sensitive to people's situations.
You don't even need to specifically mention the crisis in your content (your readers may be relieved if you don't) but perhaps cancel your UK's 30 Best Spring Picnic Spots article and replace it with Top 20 Houseplants For Teenagers.
You get the idea. People want to be distracted, not depressed.
Remember that amazing article Huffpost wrote way back in 2013 about the Powers of Nostalgia? What a day that was.
Nostalgia helps distract us from our current worries and also – more subtly – provides reassurance that this won't last forever.
Have a dig through your business history. Can you find a (preferably embarrassing) photo of your first team or a cringe-worthy early advert for your brand/products? Or a shot of the first ever delivery arriving at your doors?
If you can't find something specific to your brand or you're a new business, have a look for nostalgic images related to your industry. Post them with any of the following hashtags:
#MondayMemories
#TakeMeBackTuesday
#WaybackWednesday
#ThrowbackThursday (or #TBT)
#FlashbackFriday
#OnThisDay
Help people look beyond the current crisis and see the light at the end of the tunnel. It'll probably cheer you up, too.
What do you think? What content is working for your business at the moment? Let us know in the Comments below. If you're stuck for ideas, give us a call on 01803 865025 or drop us a line.