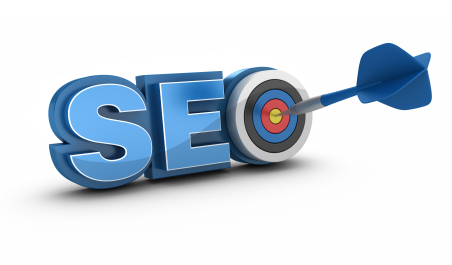 There is a myriad of SEO tactics an SEO copywriter can employ to run an effective SEO copywriting campaign. But whether you are an apprentice SEO copywriter or a student of advanced algorithmic theory, it never hurts to make sure you are carrying out the fundamental SEO practices that drive traffic (aka business) to your site.
To make sure your website content ticks the right SEO boxes, here is our essential guide to the SEO copywriting basics.
Target keywords – broad and narrow
A critical part of the SEO copywriting process is to research and select keywords which visitors type into search engines to find your site. If you are new to SEO copywriting then a good place to start is Google's Keyword Tool.
Created for Google Adword users, whether your approach to SEO copywriting is through pay-per-click advertising, organic, or a mixture of both, this tool will provide you with hundreds of relevant keywords and search traffic volumes.
The next stage is to select the keywords which will attract the greatest number of visitors to your site. Whilst it is tempting to pick broad keywords, competition for these keywords is extremely high.
For example, a start-up e-commerce site selling sports shoes who opt for 'sports shoes' as their main keyword will quickly find themselves drowned out by sportsshoes.com, JD sports, Amazon and others.
The key to SEO copywriting success is to choose a mixture of broad and narrow keywords that describe exactly what you offer.
Put yourself in your prospect's shoes, what would they enter in to a search engine to find sports shoes, 'men's leather running shoes' or 'women's tennis shoes'?
These narrow keywords (also known as long tailed keywords) are less common and therefore more likely to direct prospects scouting for a particular product to your pages.
Focus on keyword placement
Having identified your broad and narrow keywords, the most important element of SEO copywriting is to make sure your keywords appear in the following:
HTML Page Title – the title is displayed at the top of the browser window and Google allow a maximum of 70 characters including spaces. Your title is essential for telling search engines and searchers what a page is about so never leave as 'untitled document'. A good SEO copywriter will not only use the title tag to convey exactly what a page covers but add a snippet of enticing product information. Such as: 'Men's designer leather running shoes free next day delivery'.
Meta Tag descriptions – these can be up to 160 characters. As well as using your keyword once or twice (don't over stuff as Google will penalise you for over-optimisation) this should deliver a compelling message to prospects about what's on offer and a strong call to action.
For example:
Nike Men's Leather Running Shoes – Field and Trek
Nike men's leather running shoes are ideal for everyday wear or running. Outstanding impact absorption and comfort. Free UK shipping. View the latest collection of men's designer leather trainers here.
As both your title and meta tag description appear in natural search results, it is important that this handful of words work hard to enhance your SEO copywriting efforts, attract prospects and generate sales, so always pay careful attention to them.
Create one-of-a-kind content
As well as keyword placement, the most important basic rule for SEO copywriters is to create unique, one-of-a-kind content.
Although critical for all SEO copywriters, it is particularly pertinent for those developing e-commerce sites. If you want to get the edge on the competition, writing your own personal product descriptions is a must. Thousands of businesses cut and paste the manufacturer's descriptions to their category pages, making it hard for search engines and prospects to differentiate one site from another.
Whilst it may seem time consuming, writing original, engaging product descriptions is looked on favourably by search engines (they hate duplicate copy), allows you to fully illustrate the benefits of a product and communicate why prospects should buy from you.
There are many levels to SEO copywriting so take a moment to revisit the basics: thorough keyword research, optimised title and description tags and original copy are the cornerstones of effective SEO.
If you are looking for a top SEO copywriter to increase your site traffic and generate sales, take a look at: https://www.bigstarcopywriting.com/seo-copywriter/