Will Google's latest update affect the ranking of your product pages?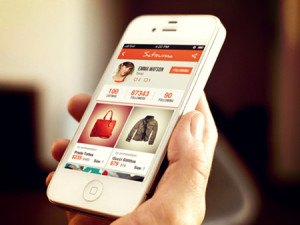 This month online marketers and SEO experts have been falling over themselves in anticipation of Google's latest update to its algorithm. Now the day is finally upon us. Launching today (April 21st), the update is, it seems, specifically aimed at improving the mobile-friendliness of websites appearing at the top of the search results.
Towards the end of February, in a Google Webmaster Central post entitled 'Finding more mobile-friendly search results', the search giant said that, "starting April 21st, we will be expanding our use of mobile-friendliness as a ranking signal… this change will affect mobile searches in all languages worldwide and will have significant impact in our search results."
E-commerce sites in particular should pay attention to this update, as, according to Shopify, 50.3% of all e-commerce traffic is now arriving at websites via mobile devices. According to Smart Insights meanwhile, 80% of internet users now own a smartphone.
Understanding Google's mobile-friendly update
So what exactly does the change to Google's algorithm entail? As usual, the search engine isn't giving away to many specifics, but in essence it will favour websites that comply with Google's guidelines for mobile-friendly websites, while effectively penalising those that do not. Here's a brief rundown of some of the things Google looks for, according to its own Google Developers Mobile Guide:
Mobile friendly design – eg. text displaying at an easy to read size, page displaying at the correct ratio on all devices.
A site which is simple and easy to use on a mobile device
A consistent template across all devices – "Google recommends using responsive web design over other design patterns." The emphasis is theirs, so one might surmise that sites which employ responsive web design may fare better in search.
Helpful as ever, Google has also provided a 'mobile friendly test' to help you determine how the search engines bots see your page. Simply key in your web address and the test will tell you if your site is mobile friendly or whether there's still work to do.
Mobile-friendly Product copywriting
So to return to the question posed by the title, "will Google's latest update affect the ranking of your product pages," the answer is yes it will. If your product pages are mobile friendly then you'll likely see some improvements in where you rank, at least in mobile search. If your products are difficult to use and not designed for a fluid mobile experience, it's likely that you'll slide down the rankings to a greater or lesser extent.
The upside to this is, you know that if you make your website as mobile-friendly as possible, the results can only be positive. Although Google seems to have focused on site design and development issues in the build up to the update launch, the composition of the textual content of your website will undoubtedly also come in to play. To be mobile friendly, your product descriptions should be:
Concise – People tend to be on the go when they're using their mobile phones and they'll flick from product to product quicker. Say what you need to say about your product in as little space as possible.
Structured for reading ease – Good product copywriting should always be broken up with small paragraphs, bullet points and appropriate subheaders, but for mobile ecommerce it's doubly important.
Keyword modest – A mobile phone screen full of keywords and little substance isn't going to help anyone and Google is all too aware of this. Tell your product copywriter to take it easy with the keywords.
Above all (and this goes for all kinds of online marketing, mobile or not), your product descriptions should be of high quality and useful to web users.
If you need any help with the content side of getting your product descriptions mobile-friendly post-Google update, don't hesitate to get in touch with Big Star Copywriting. We've got an experienced team of product copywriters who can sell your content to both the search engines and your customers.