Creating the right content for the right people at the right time is the holy grail of content marketing. Understanding this bit is easy. But, when it comes to social media, how well do you understand what your target audience wants, so the content you produce earns its keep? How do you cut through the constant noise to reach new audiences?
These are questions that keep lots of content creators awake at night. Beautifully crafted pieces that sit unread on the social media shelf or on brand pages won't help to deliver all the good stuff – building more emotive connections, inspiring more brand advocates, improving loyalty, reducing churn, increasing conversions, climbing higher up the SEO rankings.
Before we get on to this, let's quickly check in on what research tells us about the type of content that best resonates on social.
Has video killed the writing star?
Trends influence how brands approach content creation. There's no doubt that video has been the most disruptive trend. It has upended for good the way social media users consume content. Research though shows us that there's still an appetite for written content. The 2018 Sprout Social Index found that while 74% of consumers share video content on social channels, the same number is also equally as likely to share inspirational posts.
There's still an appetite for long reads too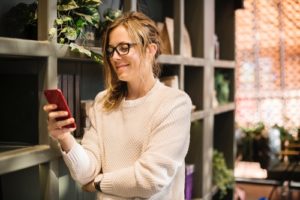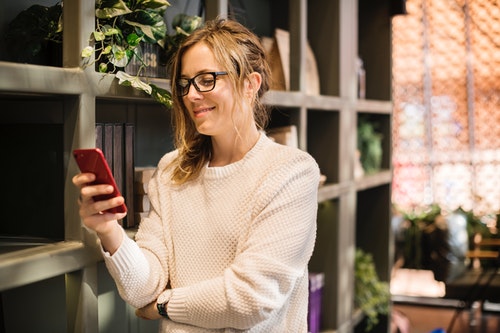 If content is compelling, people will engage with it. Forbes Communications Council member Edward Bourelly thinks that the "biggest misunderstanding about consumers is that they will only engage with short, concise content". Bourelly predicts brands will get increasingly leverage long-form content marketing to share their "impactful stories".
The truth is social media users want a mix of both short and long-form content. Sure, some will happily retweet celebrity musings and videos of cats answering the door – all day long. But that's just one part of social. When interacting with a business, people want an authentic brand experience, and they look for high-quality content that is personally relevant to their lives. And this pays. Take research from OneSpot and Marketing Insider Group, for example. The study found that 78% of consumers say that personally relevant content increases their purchasing intent.
With all of this in mind, we thought it would be helpful to share a couple of super-helpful tips to help you leverage social media listening and create unique content that resonates with your target groups and new audiences.
Crowdsource content ideas
The most successful content marketing strategies come with a plan. Listening to social conversations on your brand pages and beyond is essential to that plan. Monitor conversations and use powerful Insight on what's being said about your brand, products and services to produce content that cuts through.
In an omnichannel world, social media is just one channel. The content you produce is part of the end-to-end customer experience and this insight help with website, blog and email campaign content too. Don't forget to set up keyword searches for industry topics to listen to the conversation beyond your brand mentions.
Be proactive and share links to valuable content
Effective social media listening is about being responsive. The most efficient teams have links at their fingertips to share. Users like this type of engagement. Let's get back to the Sprout Social Index on this. The study discovered that posts with links to more information were the most preferred type of content.
Share links to gated content to generate leads. Use landing pages to encourage downloads or sign-ups in advance of a product launch or new campaign. Most of your blog content will be ungated and sharing evergreen content will help you unlock long-term value. Become a storyteller on Instagram and add links to your Instagram Story to drive more traffic to your website content.
Make a difference
Trust on social media is eroding fast and sharing high quality, relevant content shows that your customers at the heart of everything you do. Enriching the customer experience helps you stand out from the crowd. Lots of brands have invested in video content creators, but you still need writers to produce solid content and craft those social media messages.
Want more information about social media listening for your business? Drop us a line or call us on 01803 865025