5 great duplicate content checkers for businesses and copywriting agencies
Recently we blogged about duplicate content and why it's bad for your website and your content marketing strategy. So, assuming that it's something that you want to avoid, how do you go about identifying duplicate content? We've researched some of the best duplicate content checkers out there and listed them for you below (you're welcome). Before we start – here's a quick reminder of why you need to check for duplicate content:
To ensure that the content on your website is fresh and you don't get stung by duplicate content SEO penalties
To check that your web copywriters are submitting original work and not cutting and pasting that of others, if you're running a copywriting agency
To check whether other websites have plagiarised your content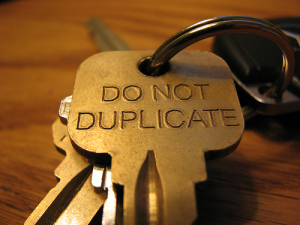 Of course, it would be an incredibly tedious and impossible task to scour the internet looking for traces of content amongst the millions upon millions of other websites (though Googling a paragraph from an specific piece is one rudimentary way to identify copying.) Fortunately, there are a number of good tools out there which copywriting agencies and businesses can use to identify duplicate content. Here we take a look at some of the best ones available today.
1. Copyscape – Copyscape is perhaps one of the most popular duplicate content checking tools out there, and is used by a variety of organisations, from copywriting agencies and online businesses to academic institutions. There is a free version of the tool available which provides basic duplicate content detection services, as well as 'premium' and 'copysentry' services. The latter will automatically check periodically for new duplicates of your content and notify you when anything new is detected. With the free service you can search for copies of your content by entering your URL, while the premium version will be required if you want to paste and check freshly written copy from a web copywriter.
2.Article Checker – Article Checker is a free tool which enables you to copy and paste a portion of your text or enter a URL and then run it past Google and Yahoo. Though basic, it's a good option for small businesses operating with limited budgets.
3.Grammarly – Grammarly is also free, and is not only a duplicate content checker but can also be used to find and correct mistakes within your online content. As the name suggests, it's good for improving grammar of content, but it is of course no substitute for a properly trained web copywriter.
4.Duplichecker – Similar to the duplicate content checkers discussed above, but Duplichecker also allows you to upload a .doc or .txt file for checking. This could be particularly handy for businesses or copywriting agencies who are dealing with large amounts of content on a regular basis.
5.Siteliner – Of course if you do have a lot of content to check then doing it file by file or page by page can be a laborious and time-consuming process. Siteliner saves business owners substantial amounts of time by checking their entire site for duplicate content at the same time; you simply enter your web address and then the online tool will check it for duplicate content as well as broken  links and other issues.
To check for duplicate content, you can't go too far wrong by picking one of the tools above which is best suited to your needs. Once you've identified and eliminated your duplicate content, feel free to get in touch with Big Star Copywriting to discuss how you can replace it with high quality, original content.