Travel is a highly competitive digital space and as it becomes easier and easier to book a holiday online, travel companies need to find new ways to maximise their online presence.
According to Hubspot, 53% of marketers say that blogging is their top content marketing priority, and it's not hard to see why.
Blogging benefits brand awareness, SEO and lead generation so including a blog in your marketing strategy is key to stand out from your competitors and provide extra value for your audience.
Follow this 9 step complete guide to writing a successful travel blog:
1. Add a blog to your WordPress website
If you are employed by a large company you may have your own developer team who will be able to build a blog on your site. However, if you are part of an in-house marketing team, there are just a few simple steps to follow to add a blog to your existing WordPress website:
Start by logging into your WordPress Dashboard and go to Pages.
Create a new page, name it and publish it. This is will be your main blog page where your blog feed will be listed.
Publish the page, then head to Settings and select the Reading tab.
Select 'a static page' and choose the blog page for posts page. This will determine that your blog feed will appear on your blog page.
Play around with the different options available regarding how many blog posts you would like to appear on your main blog page. Remember to save any changes made.
Your blog is now ready for your first post, and you can add a link to it in your navigation menu just like you would any other page.
2. Add travel related WordPress plugins

Some of the following plugins may already be installed on your website, but they are key tools that will specifically increase the functionality of your blog so you can analyse what content is performing best. These plugins will also increase visibility, improve the privacy and safety settings, as well as contributing to the maintenance of your site and how you will measure your blogging success.
There are also a few travel specific plugins that will add an interactive element to your blog and make your blog more engaging to the reader, these include a travel map and the Instagram plugin.
3. Plan your blog content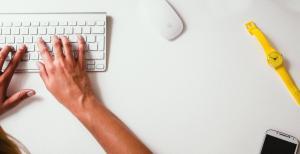 Over 65% of marketers use blogging as their most used content marketing tactic, which means that there is an endless amount of travel content that already exists.
Spend time developing a thorough blog content calendar by following these steps to ensure that your stands out from competitors:
Review your marketing strategy and business objectives then align these with your blog content plan.
Your blog content should be an extension of your overall content marketing strategy, for example, this can be destination, resort, product, or campaign focused.
Create a three-month content calendar that follows your tone of voice, including a brief on relevant media, and who will be producing the content. Will this be outsourced? Will you feature guest writers?
Then, specify how you are going to measure success. Nearly 80% of B2C marketers use metrics to demonstrate how content marketing has increased audience engagement. Measurement can be any metric such as traffic, time on site, bounce rate, organic rankings, or conversions – it really depends on your business KPIs.
After the first three months, evaluate how your blog content has performed, carry out some more content research, and deep-dive into user intent. What type of content does your audience like to consume on your site? Then readjust your content calendar accordingly.
Companies that publish 16 or more blog posts per month gain almost 3.5 times more traffic than companies who produce 0-4 monthly posts. Producing regular content not only provides users with a reason to return to your site, but it also increases the number of pages indexed by Google. This means that you will be increasing the chance of your audience finding your website and ultimately increasing organic traffic.
Aim to have written at least 16 pieces of content before you launch your blog.
This will give you crucial time in the first month, after the launch, to concentrate on content amplification, while also providing your readers with a consistent flow of new content.
Note: not all of these posts need to be fresh content. If you have old content from a previous marketing campaign, repurpose it into a blog post.
4. Plan your content formats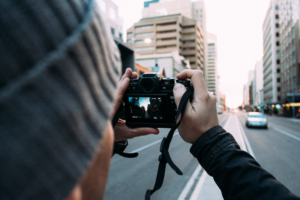 There are many blog content formats that you can create, with many having specific best practice guidelines. For example, long-form content is great if you are looking to build high-quality backlinks.
It depends on what angle you want your travel content to focus on, so include a variety of content formats which your audience like to read in your blog content calendar.
Tell your audience how to do something with a step by step guide. This format is easy to digest and even easier to share.
The posts can be time-sensitive, evergreen, reactive to an event, or answer popular customer questions. Formatted in the right way, how-to posts may place in Google's featured snippets. This is an invaluable SERPs position which places your content above all organic search results.
Long-form blog posts generate 9 x more leads than short form posts and are also more likely to gain high-quality backlinks.
According to research, top ranking content is usually over 2,400 words, so look to include long-form evergreen content that is at least over 1,500 words in your content calendar.
Listicles are a popular content format for aggregating ideas and tactics. However, they can be perceived as low quality since they are very formulaic. To maintain user engagement, only create listicles if they provide explicit value to the reader.
81% of people  have been convinced to buy a product or service after watching a brand video. So produce video content that showcases your key destinations or resorts, and let the viewers watch a travel experience that they won't find anywhere else.
These are just a few content formats that perform well in the travel industry, however, what type of content you should produce solely depends on what content your audience likes to consume. Experiment with different content formats so you can accurately develop a picture of best performing content, then amend your content plan accordingly.
5. Specifically target your audience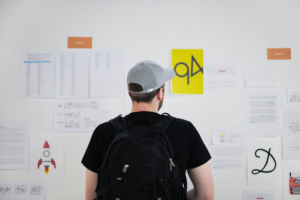 The most successful travel blogs have a large and engaged readership who know exactly what type of content that they will find onsite. A blog provides you with an opportunity to capture users at the top of the conversion funnel, by publishing content that answers their research questions.
To effectively base your content on user intent, carry out some user research:
Start by looking at customer feedback, are there particular topical questions that frequently get asked?
Use Google Trends to look at seasonal travel topics, can you link these into your content?
Carry out social listening research to gain a thorough understanding of your audience, what are the hot topics on social?
Once you have an understanding of your audience's research questions, produce high-quality, well written and well-structured content to cement your brand as an expert in the travel industry. Share your expertise to establish yourself as an authoritative travel site.
6. Humanise your brand
Behind every brand are a team of people that are passionate about their industry. Use your travel expertise to produce authentic content, add personality to your brand, build trust, and grow connections with your readership.
Robotic content is uninspiring, share insights into your company to encourage engagement with your audience.
There are some simple ways to include personality in your blog content:
Behind the scenes content
This type of content is a key tool for building relationships and trust, so give your audience exclusive behind the scenes access to kick things off.
Publish team building, just-for-fun or progress content that shows how your team integrates together, and how that reflects your travel passion.
This is particularly crucial if you have, or are looking to have a strong social media presence. Maintain a healthy 80/20 balance to promote your products as well as build relationships by consistently engaging with your social following and key influencers.
Reviews and customer feedback
88% of consumers trust online reviews as much as personal recommendations which shows how valuable and insightful utilising reviews can be for your content.
Specifically, 9 out of 10 travellers think that reading online reviews is important (9) so let your reviews humanise your brand and sell your products and services for you.
7. Optimise your content for SEO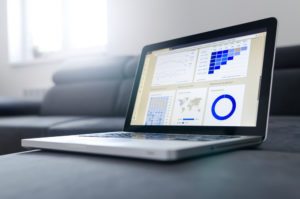 Optimising your blog for search engine optimisation (SEO) is crucial to increase the visibility of your site on search engines. By increasing the visibility of your site, your blog will receive more organic traffic and ultimately reach more users.
Google's algorithm changes regularly, but there are some ways to ensure your content is always optimised for SEO:
Review your overall keyword strategy, then produce content which focuses on a couple of long-tail keywords. Long-tail keywords have a greater propensity to convert because for the most part, they have little competition, meaning your content will rank highly in the SERPs.
Include these keywords in the title (H1), the body copy, the meta description, and the URL of the post.
Optimise image sizes using tnypng.com, add keywords to the ALT text, and appropriately name your image i.e. "beach-in-the-maldives.png" rather than "135684ewcgd.png"
Add around 10 relevant tags to your content in the content editor. As a starting point, use the relevant category pages, product and destination topics that are related to the post.
The URL of your blog posts should follow this structure "www.blog.com/category/blogpost/". A clear and organised structure will allow Google to crawl your site more efficiently.
Inbound and external links add to the validity and authority of your content pages. Generate internal linking to key landing pages in a natural way, this will benefit your wider SEO performance and add authority to your conversion pages.
8. Amplify your blog content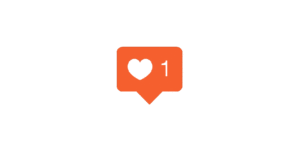 Getting your content in front of your audience is key. Without an amplification strategy you will see a poor return on investment. You've produced some amazing content so shout about it.
Use social media to reach millions of travel fans – it is the easiest way to promote your travel blog without any costs. If you already have an established social following, make sure you post a link to your blog content across all of your social channels.
Remember to include hashtags and tag any relevant brands, publications or influencers in your social posts to maximise the reach of your content.
Run paid advertising on Facebook and Instagram to maximise your reach and engagement. Boost popular Facebook posts or run specific ads that feature best performing content. Both of these platforms offer detailed targeting options so you can ensure your content is seen by a new and relevant audience.
Email
Email marketing is another great way to let your existing customers know about your blog content, in fact, 86% of B2C marketers use email for content marketing purposes.
Start by segmenting your  CRM data so you can deliver newsletters that are based on user preferences and specific travel topics.
Either feature blog posts in your standard marketing emails, or send out monthly editorial newsletters which feature your best performing content of the month.
Native advertising
A native advertising platform, such as Outbrain, publishes your content in an un-disruptive way for the user, all with the primary aim of uplifting user experience.
Sponsored content is one key native advertising format that helps to get your content discovered by a relevant and engaged audience.
First, build out a native offering that includes a combination of interesting visual content or tips and tricks, such as how-to posts.
Then retarget any engaged users with more effective and specific content based on their online activity.
Along with link-building, these three amplification techniques will elevate the visibility of your content. Spend the time developing a thorough content amplification strategy to see a worthy ROI of your blog content.
9. Monetise your travel blog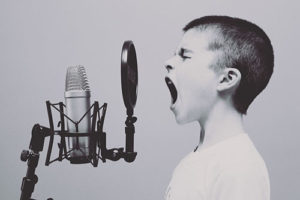 The more traffic your blog receives, the more you can monetise it. Building an authentic and loyal following to your blog takes time, so the primary focus should be on building a readership before developing a monetisation strategy.
Here are few common ways to monetise your travel blog, but remember to align any monetisation strategies with your brand identity, and be aware of how they will affect user experience:
Sponsored posts are a great way to expand brand awareness, write content for a relevant company, and gain a backlink to your site.
Affiliate marketing lets you recommended different products within a blog post. When someone clicks on this link and buys a product you will receive a small commission.
Display advertising is easy to step up and requires adding advertising space on to your blog. Companies will then pay to advertise in the space. Caution: display advertising requires a high-traffic volume to be successful.
Blogging is a popular marketing tactic to increase online visibility and business growth. Elevate your content marketing strategy by producing high-quality and authoritative content, amplify it to a wider and relevant audience to see an increase in organic traffic and conversions. So follow this guide to effectively plan, execute and manage a successful travel blog as you start to see a worthy return on investment.
Got a travel marketing tip we've missed? Let us know in the comments below! If you'd like to talk to us about content marketing for travel, please get in touch. We also offer a personalised blog writing service to help you reach those weekly posting goals.