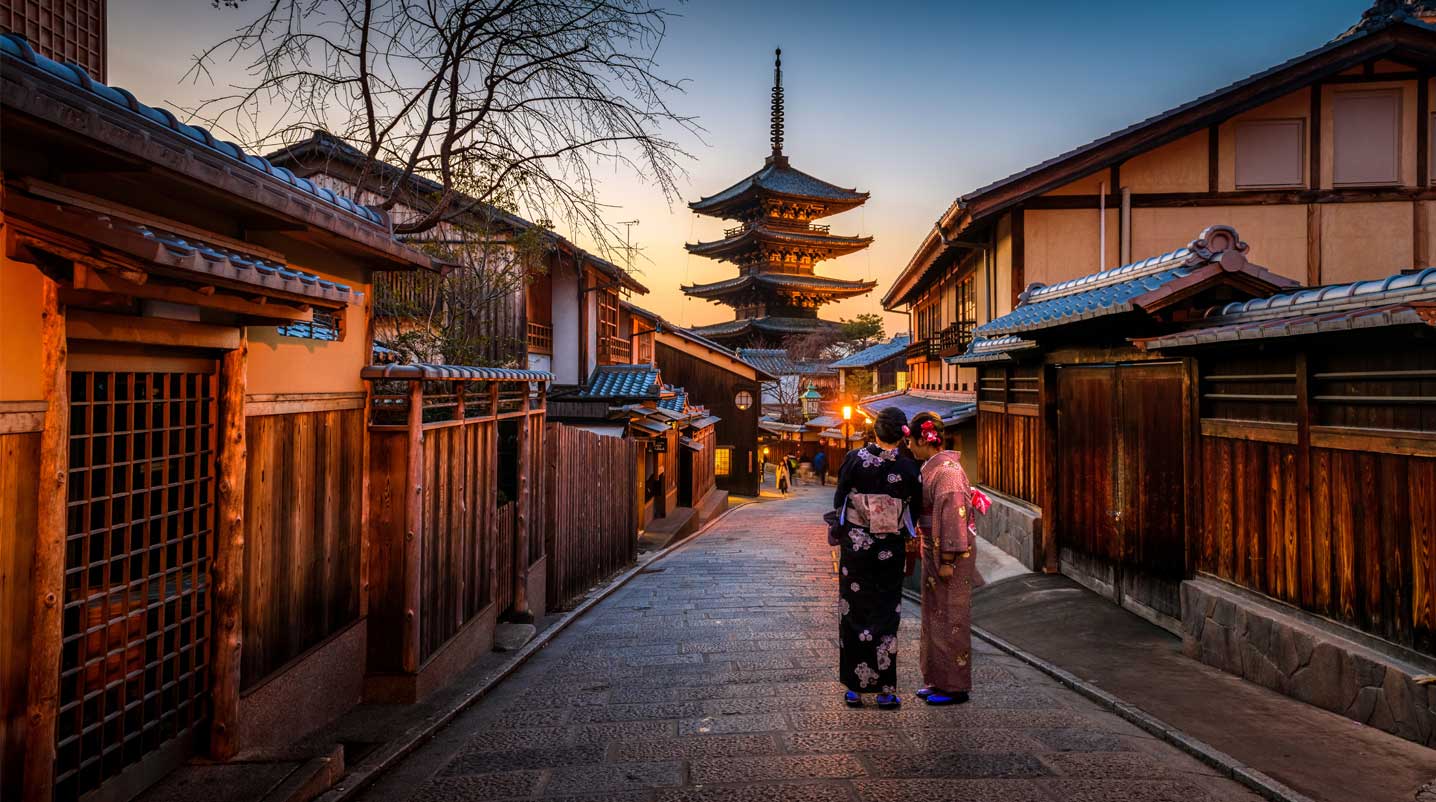 "Live life with no excuses. Travel with no regret."

Oscar Wilde
Over 80% of travel planning is done using the Internet. Year-on-year, this number is growing. As an online travel agent or holiday provider, everything you do needs to sell the dream. People want to see the world; they want to make memories.
When holidays are a once-in-a-lifetime experience, you need to use the right words to sell the perfect destination, and your travel copywriting must persuade people to choose you to help them find their ideal escape.
When is travel copywriting important?
The world is your oyster when choosing the right location for your next trip: with 195 countries to choose from, there are endless ways you can explore the world. From cruises and all-inclusive package holidays to backpacking tours and guided excursions, travel agents or hosts must create exceptional travel content to break through the noise and earn the top spot in consumers' minds when booking.
So, where does travel content writing really count?
The days when holidaymakers would rely on in-person travel agents to help them make their choices are disappearing rapidly. Although these traditional booking avenues still have their presence on the high street and are favoured by some, the majority make their decisions based on the words they read online, in magazines and on social media.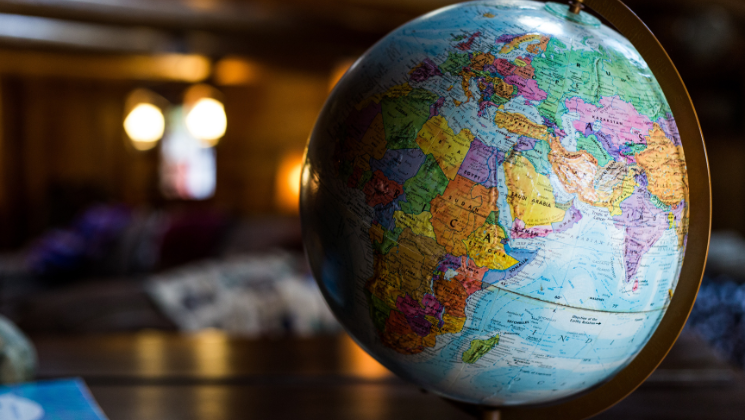 Travel agent sites
Every word counts when it comes to popular travel agent sites. Thomas Cook, Expedia, TUI and Love Holidays are three big names in the game that come to mind when you're in the market for a package holiday, and these sites dot the Is and cross the Ts of every aspect of holiday planning.
These travel sites are vast; they contain many destination pages, and each resort or hotel requires a detailed description. Excellent travel content writing is paramount here. To win the top spot in search engines (while also providing an accessible service that helps travellers decide where to go next), your content must be written clearly, with intent and SEO in mind.
Travel blogs and blog posts
Travelling can usually be broken down into five stages:
Dreaming
Planning
Booking
Experiencing
Sharing
While social media is heavily used in both the dreaming and sharing phases, travel blogs play a significant role in the planning stage of travel.
Social Media Today says that "travel blogs play an important role in crafting the attractiveness of the place".
While travel agent sites often paint destinations as a perfect but uninformed picture, travel blogs offer the chance to delve deeper into the realities of the place. Emotive, personal and enticing: blogs offering great travel copywriting are more likely to evoke a sense of adventure, help readers plan itineraries and excite them enough to ensure a little urgency with their booking.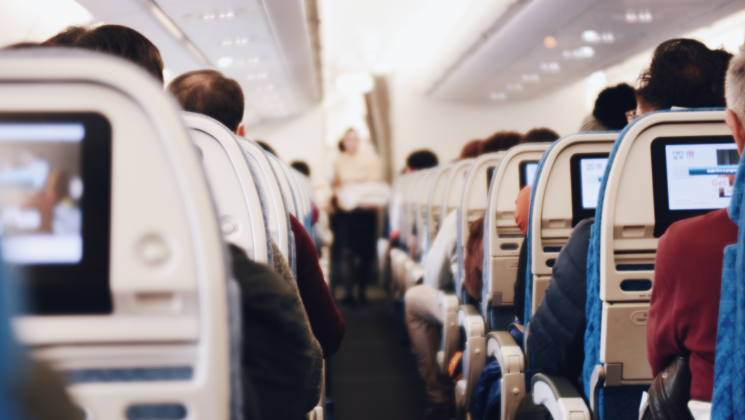 Forewarned is forearmed
They're also extremely valuable as a way of giving customers a heads-up on helpful home truths about the destination they're visiting. Tourism copywriting can sometimes be prone to hyperbole, but managing expectations appropriately is an excellent way to improve satisfaction and ensure visitors are forewarned (in the nicest way possible) about any pitfalls they might experience so they can approach their visit with eyes wide open. Pool closed in shoulder months? Airport transfers crammed at peak season? Shops closed on a Sunday, so there's no food available for miles until Monday morning? Rather than being perceived as a negative, letting potential customers know home truths in advance shows you care.
Social media marketing
As we mentioned in our last point, social media plays a prominent role in influencing consumers to book time off work and get away. And well-written travel content on social media is effective because of one thing – FOMO.
People hate missing out; we're easily envious, and many of our dreams are rooted in experiences witnessed from the sidelines. When finely tuned and perfectly executed, snappy travel copywriting for social media paired with idyllic imagery is enough for consumers to head straight to the web and start planning their own stay or trip abroad.
Are you struggling to drive traffic to your travel website?
Tourist information and tour providers
Although they must be informative, travel information pages and sites selling tours should utilise irresistible tourism copywriting to excite consumers. A boring list of the same old isn't going to cut the mustard. However, a descriptive itinerary of the experiences on offer can set you apart from your competitors. Many travellers want to feel like they're trailblazers and discovering experiences that few others have encountered – give them the insight they need to feel like they're unique.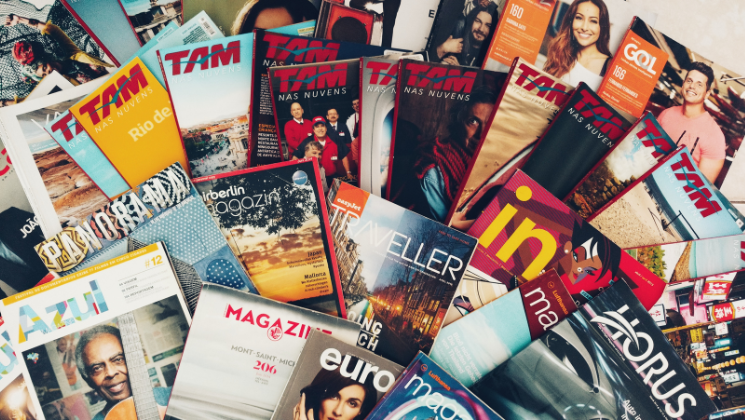 Brochures and guides
We hear you asking – do people even read travel brochures anymore? Our answer is yes, but the travel brochure you used to collect in abundance pre-Internet has changed dramatically. While the traditional brochure was a predecessor of the travel agent website, containing hotel details, package deals, and itineraries, the modern brochure is more like a magazine. It's glossy, focused on high-quality editorial and makes any holiday destination feel luxurious and desirable.
Our top tips for great travel copywriting
Your travel copywriting serves as your virtual travel agent. It should lead consumers to the best deals, pique their curiosity and reassure them that they're in the right place for their dream trip abroad.
Here are our top tips for excellent travel content writing.
Find and address your audience
Seth Godin famously said that instead of finding "customers for your products, find products for your customers". Everyone loves going on holiday, but the reality is your products and services won't be for everyone. From conflicting budgets to different interests and needs, consumer wants and desires differ significantly. Like any aspect of content marketing, you must define your audience clearly to create content that resonates with them.
"Build something 100 people love, not something 1 million people kind of like."

Brian Chesky, Co-Founder & CEO, Airbnb
How to address the right crowd:
Know your brand: what solution are your services solving?
Figure out who your target audience isn't: who would never interact with your brand?
Look at your competitors: who are your competitors targeting? Which competitor keeps you up at night? That's who you need to position yourself against.
Analyse existing customers: take a deep dive into the people already using your services
Do your research: Use Google Analytics, social media and existing customer data
Create your customer persona: write it down for consistent copywriting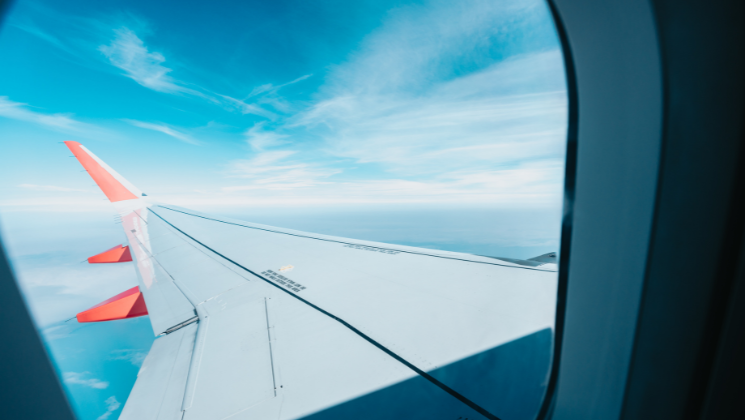 Don't go over the top on the adjectives
Beautiful, stunning, breathtaking and picturesque: four adjectives used to death in travel content writing. And the thing is, not every destination can be defined by its looks; some places anchor their appeal to their culture, experiences and activities on offer. The best travel copywriting is honest and authentic.
People want to know what it's really like to travel there. They don't want a carbon-copy description used to sell everywhere from Iceland to Ibiza. Describe popular tourist attractions, local cuisines and interesting sites only those living there would know. Give readers an intimate snapshot of the destination; give them behind-the-scenes access to persuade them to click that 'book now' button.
20 fantastic words you could use in your travel writing:
Bustling
Charming
Tranquil
Serendipitous
Contemporary
Opulent
Historic
Idyllic
Eclectic
Verdant
Cosmopolitan
Booming
Atmospheric
Chaotic
Rustic
Inexpensive
Lively
Remote
Panoramic
Nostalgic
Talk like a human being
Forbes says that 'human communication is complex, layered with nuanced meanings, emotions and cultural references.' It's humorous, it's sarcastic, and it's laced with idioms and local obscurities that make the words flow. In copywriting of all kinds, there is often a tendency to stick to a corporate tone and write in a uniform structure. But the conversation doesn't work like that, and great travel copywriting should be a compelling chat between reader and writer.
How to make your copy sound more human in five steps:
Identify the emotions you want to evoke in your audience
Use descriptive language and imagery to help your readers visualise your message
Be authentic and genuine in your writing instead of vague and mysterious
Use language that resonates with your audience and drop the jargon
Write as you talk: short sentences, idioms and common phrases are welcomed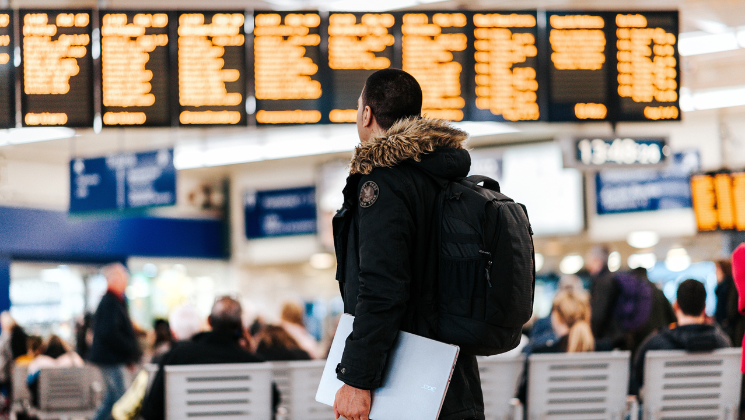 Need a helping hand from the travel content experts?
Indulge the senses
Sensory language does what it says on the tin – plays on the five senses to invoke mental images in readers. While it's often used in creative writing, it also has a place in marketing. A study from Charles Spence, published in Science Direct, established that "most of our everyday experiences are multisensory", and therefore, to recount or share these experiences in travel copywriting well, they must include sensory language.
"There's always room for a story that can transport people to another place."

J.K. Rowling, Author
Tastes, smells and sounds can be complicated to describe, but here are our favourite sensory words to use in your tourism content writing:
| | | | |
| --- | --- | --- | --- |
| Hear | Feel | Taste | Smell |
| Whisper Buzz Sizzle Mellow Dulcet Smooth | Silky Wet Sticky Smooth Tangible Soft Sandy | Zesty Fragrant Earthy Fresh Bitter Tingly Sour Sweer | Flowery Pine Crispy Minty Perfumed Heady Faint Musty |
There's beauty in the detail
When writing about a specific destination, it's easy to follow the crowd and quickly brush over popular attractions and tourist hot spots. But doing this doesn't allow much room for standing out. Even when writing about well-trodden paths, there is beauty in the intricacies you can share in your copy, and thorough research into a place before you start writing will help.
Of course, what will make you really stand out is to offer unique and current insight into a destination – what's the hottest café with those special donuts? Where's that little beach that hardly anyone goes to? How can you save money on airport parking? What's the best time of day to get those bargains at the flea market?
When people act on your valuable recommendations and find them rewarding, there's a massively positive reinforcement of your brand in their imaginations. They'll book again, share on social and recommend you to friends.
How not to be generic in your content writing:
Share interviews with people who have visited, have moved to or are native to the area
Share 'locals-only' knowledge, including the best places to eat off the beaten track
Share local stories, myths, and facts that make the place unique
For the best travel copywriting – get boots on the ground
Have you ever thought about sending a copywriter/content creator to any of your destinations? It could be far more cost effective than you might think and result in an abundance of exceptional content that you could be using for years to come.
The vast majority of travel copywriting is based on Internet research – not first-hand experience. So it can get stale and repetitive covering the same restaurants, the same attractions etc and – if your editors aren't as rigorous as ours – mistakes can be repeated from one piece of content to another: a restaurant that's not as good as it used to be, an attraction that closed down years ago, a market that's moved to a different location etc
By recruiting content creators to experience your holidays themselves, you can generate not only detailed and authentic insight into the destination but also valuable trustworthy feedback that can help you develop your products and services.
It doesn't make financial sense to send a writer to, for example, every one of your villas in Spain BUT with careful content strategy planning, a single week-long trip could garner:
– A "how to book" checklist
– A pre-travel checklist
– Airport travel and parking guide
– Airport terminal guide
– A destination eBook
– Country guide
– Area guide
– Specific location guide
– Villa/hotel descriptions
– Eating out guide
– Attractions guide
Plus, armed with a decent mobile phone camera, there's the potential for plenty of social media content – authentic photos and videos instead of generic stock images.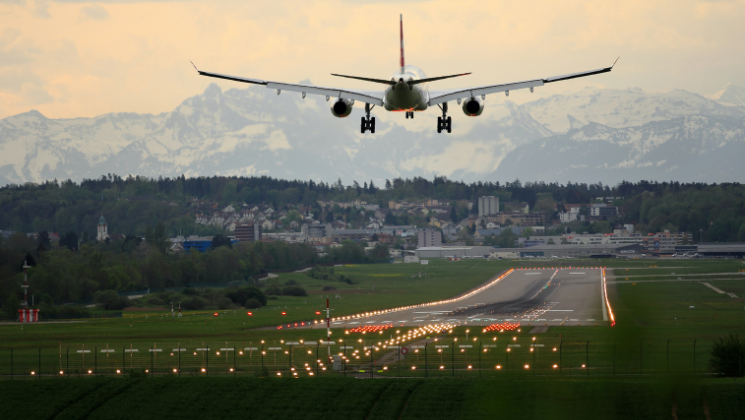 Think outside of the box
Your tourism content writing needs to appeal to your audience; sometimes, you need to think outside the box to reach them. Your target customers may have niche interests. Or maybe your product offerings have the potential to attract people who do. Take New Zealand, for example. Lord of the Rings fans flock in serious numbers to take a trip through Middle Earth. Determine what about your destination, hotel or resort may appeal to people, and find creative ways to reach them.
"Make it simple. Make it memorable. Make it inviting to look at. Make it fun to read."

Leo Burnett, Founder of Leo Burnett Worldwide
Unique ideas to inspire your writing:
Find a link to popular culture and target your marketing and people share that interest
Relate to your customer, even if that means talking about something a little niche
Connect through shared experiences, including local events, festivals and gatherings
Celebrate your customers and put them on the hot seat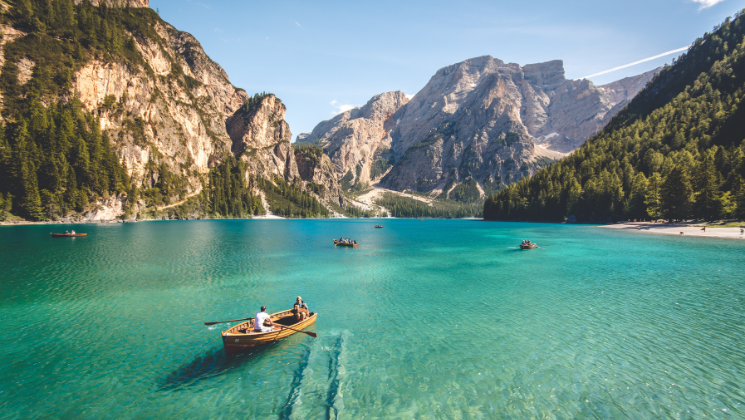 Make the process clear
Booking a holiday often involves parting with a big sum of cash. Although exciting, watching the digits leave your bank account is never too much fun. One way to ease the pain is to make the booking process clear from the get-go. Label when and how payments will be made and tell customers what you will deliver and when. If you say you'll send an email confirmation with all the details, do it promptly. Be on hand to answer questions or beat them to it and provide all the answers to their anticipated queries immediately.
"Do what you do so well that they will want to see it again and bring their friends."

Walt Disney, Co-Founder of The Walt Disney Company
How to write a great call to action:
Keep it conversational
Use action words
Be specific
Create a sense of urgency
Offer something valuable
Make the design clear
Would you like to rank for the best travel keywords?
Travel copywriting examples
Who are the brands leading the game when it comes to excellent travel content writing? Here are five travel writing examples to inspire your own writing.
Thomas Cook: Website category page
This travel writing example was taken from Thomas Cook's 'Beach Holiday's category page, and it is excellent. The paragraph's first sentence places you right on the beach they say we crave, and if you close your eyes to picture the landscape they've drawn, you can nearly hear the gentle ocean current. It's descriptive but not generic in the adjectives it uses, and it plays on the desires of its audiences as it casts a spell of temptation and FOMO. It's a well-written piece of copy packed full of words crafted to make the right people engage. At the very least, it's working on us: the urge to book a beach holiday is palpable (which could be because we're heading deep into October at the time of writing!)

The Adventure People: Blog post
The Adventure People, STA Travel, think outside the box with many blog posts on their site. Focusing their copywriting on niche topics and interests likely to turn heads, this travel writing example explores unusual places to visit while utilising internal links to the packages and tours they offer for readers to experience these wonders for themselves.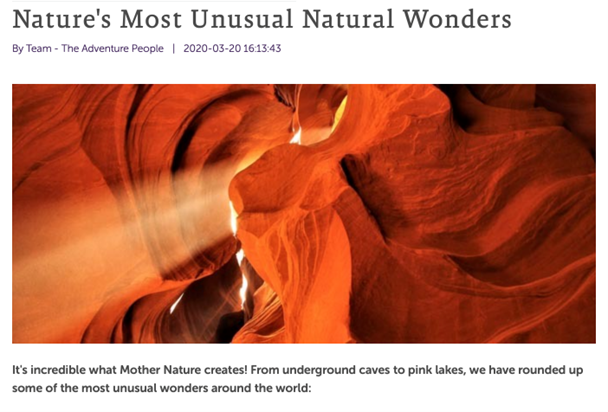 Trainline: social media posts
Most people have caught a train once or twice in their lives, and many catch them daily to get to work, college or university. The Trainline have a pretty big audience to appeal to because of that, so their social media content is tailored to a variety of personalities and interests. Take a look at the travel writing example below. From an 'introverts train travel starter pack' to a list of 'Harry Potter locations reachable by train', the train ticket app relies on engaging topics and humour to set its service apart from the rest. It shows that even if your service is a little mundane, with a lot of brand personality, your content marketing doesn't have to be.

Unique Homestays: Accommodation descriptions
Unique Homestays are a great travel writing example of accommodation descriptions and hotel listings. They take what could be a dull checklist of hotel features and craft it into a narrative that flows as you visualise your journey around the hotel, from the front door to the bedrooms and the garden. This structure reflects the luxurious service that Unique Homestays provide while showing us marketers the importance of investing in the details – which include your copy.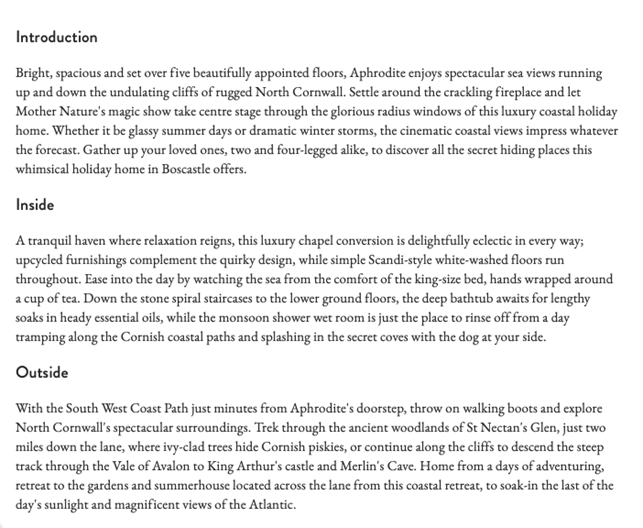 Riviera Travel: Tours and tourist information
Going to a new city can be overwhelming. There's so much to see and do, and when you're in a place for less than a week, there's the risk of missing things you probably would have enjoyed. Riviera captures this chaotic feeling in their website copy, taking the reins with a tour of Paris that leaves no stone unturned. They inform their readers of the 'inexhaustible' offerings the city has to offer, and their solution to the chaos is their service. Their audience's needs are listened to and answered, making this travel copywriting example a great piece of copy to inspire your own.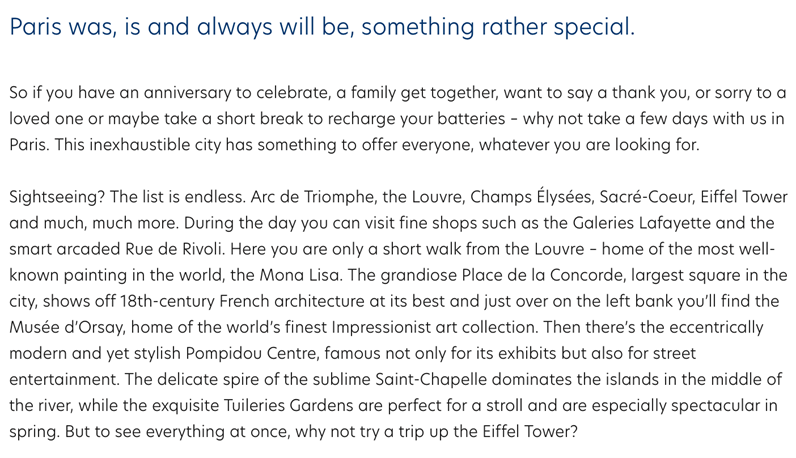 onefinestay: Destination pages
Big Star Copywriting has been working with onefinestay for nearly two years. They're a one-stop destination for quality homes and experiences in the most sought-after locations across the globe. They have an extensive list of detailed destination pages for its users to browse. After demand for fresh website copy increased, onefinestay's in-house team needed a comprehensive alternative, and that's where we came in.
We have worked with onefinestay to re-write their destination pages and product listings since. We manage quick-turnaround projects and are on hand to write complex, illustrative copy that nails their tone of voice. onefinestay's copy transports you to astonishing homes, villas and experiences. It's high-class, trendy and enticing; it's one fine travel copywriting example. Read our case study.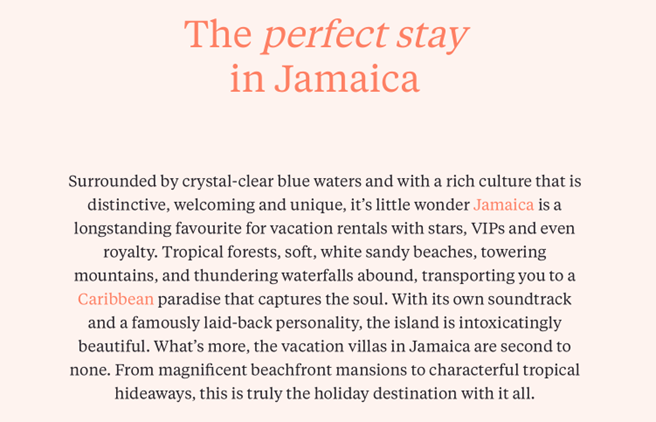 What next?
Even with the right tools and tips to write excellent travel copywriting, finding the right words to sell the destination can be challenging if writing isn't in your nature. That's where we come in. We've worked with big names in the travel industry including Expedia, Thomas Cook, Qatar Airways and Hertz – to name a few.
Don't forget: holidays are one of the most powerful ways we create memorable stories in our lives. Your brand can be part of the narrative – if you get your words right.
Our copywriters know a thing or two about talking the travel talk. Great copy is transportive; it can take you to places you've never even heard of. And that's our goal with every word we right. On top of this, our combination of creative writing and SEO savvy has helped dozens of businesses improve their traffic, engagement and sales. You can trust us to deliver great words and great results.
If you like the sound of that and want to chat, get in touch. We'd love to help.
Discover how we've helped brands like yours with SEO and copywriting for more traffic, more conversions and more sales.
– Smart content strategy 
– Focused, on-brand writing
– SEO for growth