For an online travel booking firm telling their brand story is more than a travellers' tale…
…it's a super-effective engagement tactic to build connections with the millions of customers that each year turn to an online travel marketplace to book a holiday, find a scratch for those itchy feet and inspire wanderlust. It's about building a narrative that emotional connects by focussing on what you stand for and the values that you share with your customers.
Creating original travel content to capture the hearts and minds of the holiday booking public can be a powerful way to secure a bigger slice of the online bookings pie. When you think that, in 2018, 67.6% of total revenue in the travel and tourism market was generated from online sales according to Statista, that pie becomes all the more delicious.
Brand leaders are shifting gears on investing in travel content – especially on destination pages. Skift surveyed 400 storytellers, creators and industry leaders to discover how destinations are using storytelling to inspire travel. 90% of respondents said that in 2020 their organisation will spend more time, effort and resources in original content than 2019. Food tourism, nature and outdoor activities, sustainability and living like a local are the big stories.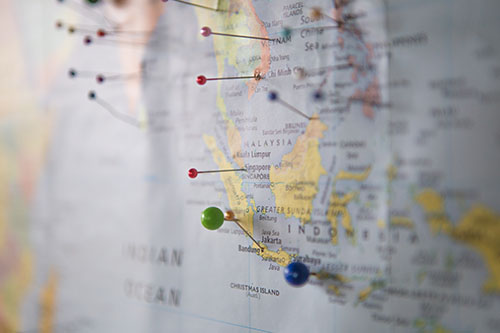 Listening to two of the best travel storytellers
Let's take a closer look at how two online booking megabrands do things – Booking.com and lastminute.com.
Booking.com
As one of the world's largest travel marketplaces, Booking.com provides access to more than 2.5m holiday properties globally. Perhaps part of the brand's success is its single-minded focus on what it offers its customers – bookings (it's right there in the domain name). The brand has rather shrewdly aligned itself with the concept of booking a holiday itself, and in doing so made a bid to become synonymous with the action.
On first glance at its website you'll find little about the brand itself – the site is more or less given over to the process of finding and booking a holiday in virtually any global destination. This in itself reveals part of the brand story – the company is committed to forefronting a huge range of choice and making it easy to make a booking online. The page title 'Find deals on hotels, homes and much more' sets the customer on a journey of value from the start.
Scroll down to the section 'Get inspiration for your next trip' and Booking.com shares what it stands for here to emotionally connect with customer values. It inspires customers to book a trip with 'upcoming travel companies that empower women' – all supported by the brand's social responsibility programme.
Other inspirational holidays include '5 local tours for your next sustainable trip' and 'the world's best wheelchair-friendly city trips'. Booking.com then continues the narrative on each of the destination pages to inspire unforgettable travel experiences.
Scroll down to the bottom of the site and you'll eventually find the 'about' page. Here we find out about the simplicity of its mission to 'make it easier for everyone to experience the world'. It's also talks about its investment in technology 'that helps take the friction out of travel'. The message from Booking.com is it wants to open up the world to its customers at a click of mouse.
It goes on to include some concrete figures to the scope of the company's booking abilities. Booking.com is available in more than 43 languages, it offers over 28 million total reported accommodation listings and 'connects millions of travellers with memorable experiences'. When customers need support, 24/7 customer care is available.
In doing all of this, the firm aligns its brand identity with the things that its customers are most looking for – choice, value, trustworthiness and unforgettable experiences.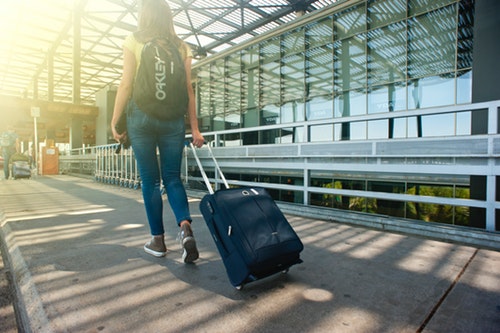 Lastminute.com
Lastminute.com is of a similar ilk to Booking.com in that it aims to offer a wide selection of bookings to a wide variety of people, with accommodation, flights and events around the world. But to distinguish itself and its brand story from the competition, the booking website has placed its marketing focus squarely on its ability to get customers heavily discounted deals. Again, this core brand trait is present right at the root of its online identity – its domain name.
Also like Booking.com, lastminute.com doesn't carry substantial textual information about their brand on their homepage, instead bringing the deals which are the core of their identity to the fore.
But scroll down, and you'll find a narrative of their brand story on the 'about us', 'our mission and values' and 'our history' pages. On the 'about us' page, lastminute.com also includes some concrete figures to give customers an overview of its bookings capabilities. It also shares its business model to show that the brand is built around its customers:
'A comprehensive business model that mirrors the whole customer journey, designed to create real value for customers'.
The story continues on the 'our history page' where it talks about its journey from '… a product-centric flight-driven OTA to a diversified customer-centric holiday-driven travel player'.
On the 'our mission and values' page – the story again continues with its mission to be 'the most relevant and most inspiring travel company, committed to enriching the lives of travellers'. By using hashtags, the travel brand also shares it values to emotionally connect with like-minded travellers – for example #LiveBold 'Make very second count, grasp opportunities and take a chance'.
Takeaways
What both successful brands have in common is that they have clearly identified what their brand story is, and they have communicated it subtly but distinctly throughout the flow of their content. If your travel firm needs help doing the same, our star travel copywriters are ready to write your story.
Are you a travel brand looking to improve sales and engagement? Give our travel content experts a call on 01803 865025 or drop us a line.
Editor's Note: This post was originally published in May 2015 but has since been completely updated so it stays relevant, accurate and valuable to our readers.