"The test messages were entirely forgettable. . . . Most likely the first message was QWERTYIOP or something similar" – Ray Tomlinson
Tomlinson in 1971 was the first person ever to send an email. He sent the message to himself. Fast forward almost 50 years and you don't need to stray far from your own inboxes to know that there's one almighty din out there, day in day out. Figures from Radicati show there are about 111.1 billion consumer emails sent and received each day. The reality is as an eCommerce marketer your emails will just be a single note in a global wall of sound.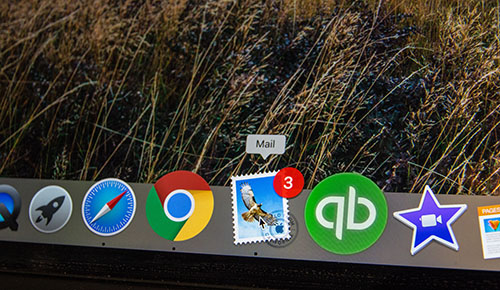 You need to be sending emails
You'll have seen lots of statistics in your feeds telling you that email is still the number 1 online communication tool. The fact that 99% of consumers check their email every day is tantalising. Even if your list is tiny you need a plan to make sure your emails work hard to enhance your sender reputation, keep those hard-won customers and drive growth through personalisation and a strong cache of consistent high quality content.
With a good list and a well-crafted email strategy you'll be able to re-engage existing customers and nurture new leads. This is your guide to five essential building blocks that can significantly make your emails better whether you're just setting up shop or on your third online store.
1.I'm only human after all
With marketing platforms like Mailchimp even complete beginners can quickly set up an email campaign. Technology makes email marketing easy. Personalisation makes email marketing effective.
Customer segmentation – personalisation starts by using the segmentation feature in your marketing tool to create lists to target specific consumers. You can group by demographic, location, past purchases, browsing history etc.
Personalisation tags – use personalisation tags to start the email on first name terms.
Triggered messaging – automatically send real-time personalised content for specific customer activity (we get on to this in more detail later).
Email personalisation strengthens the customer experience and keeps your customers or prospect engaged with campaigns that offer valuable content tailored to their interests, motivations and behaviours. Obviously you'll be sending messages about your offers, daily deals and giveaways or simple emails to say hi and re-engage inactive customers or subscribers. One thing's for sure, boring generic emails will end up as spam fritters. Now we're getting down to the nitty-gritty of what you're going to write.
2.Get personal about your content
Sharing consistent content that customers care about can help you to forge stronger relationships with the people who already buy from you or attract new shoppers to your online store. You need to make sure the copy you write is hyper-personalised and targeted. Sure, you want to sell your products but do so in a way that shows you clearly understand the recipient's needs.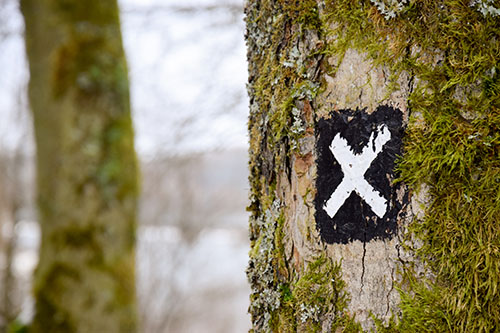 Email is still mightily powerful in influence purchasing decisions – 59% of consumers say marketing emails influence what they buy and 50% buy from emails at least once per month. For all the hoopla about social media, 72% of consumers still prefer to be contacted via email.
Triggered messages
Triggered messages are near real-time personalised emails based on customer activity.
There are lots of ways that you can set up automated trigger campaigns as part of your wider email strategy – if your website is integrated with your CRM and email marketing tool.
Here's a very quick list of the types of trigger emails you could send to:
Welcome a new customer
Welcome a new product, offer or content subscriber
Engage and gently nudge when a website visitor abandons a browsing session or shopping cart
Boost post-purchase engagement
Reply when a customer completes a feedback form or information request
Celebrate customer birthdays with a treat
Let your list know about an exclusive flash sale
3.Copy that gets your emails noticed and clicked
Whatever your goal, you'll need an experienced copywriter either in-house or outsourced to write the subject lines and content to achieve it. The first thing you'll need to think about is your target prospects and customers and the right tone, style and language to use. While there may be many other online retailers selling the same products as you, your tone of voice can set you apart and make your brand instantly recognisable in an inbox.
When it comes to the copy, you don't want to be writing emails on auto-pilot or blast everyone on your list with the same email – again and again. So you'll want to write copy that makes the recipient feel each time like it was just written for them. Do this by tailoring the content to make sure it relevant and interesting to them as an individual. Similar to every other channel you need to be sending relevant content to the right person at the right time.
Sending emails from a person in the business shows that there are real people behind the digital shopfront.
Subject lines / preheaders / titles – use power words that immediately make a message feel personal. The most powerful word in marketing is 'you'. You want people to feel like the copy was custom-made for them. Use lower case lettering to set a friendly tone. It's how friends email each other. USING CAPITALS MAKES YOU SOUND ANGRY.
Make it scannable – benefit-rich headings, sub-headings, bullet points and short paragraphs help ease people through who quickly scan emails.
Make it succinct – get to the point quickly, include a hook and offer in the first paragraph and use persuasive language that inspires the reader to continue reading and take action. Keep it simple and don't overly complicate things with jargon or 'industry-speak'.
Make it immediate – capture the attention of people with a fear of missing out and use language like 'last chance' when you are promoting daily deals, discounts and offers.
Calls to action (CTAs) – You've worked hard to get people to open your email. You'll need to think about you're going to optimise CTAs so that readers click through. Using the same CTA on every email says that you have the same campaign goal. But you won't. You will be sending out your offers and deals, product campaigns, or sharing a blog post, a newsletter, or other valuable content. Each needs a more personalised CTA for the target group rather a basic CTA used for everything.
Personalised CTAs perform 202% better than basic CTAs (HubSpot).
As we mentioned earlier, customer segmentation means that you are able use something that is intrinsic to the target group (location say) or tailor your CTA to where they are in the buyer's journey – are they a prospect, a new or long-standing customer or an inactive subscriber?
If people sign up for updates, newsletters or you have a blog page, you need to be able to keep up with demand for fresh, useful content that you share with your email lists to keep them informed and engaged with your brand. Even when someone is not actively buying, you need to offer value that respects the relationship you've built with them.
4.Never say goodbye
Customer loyalty after the first purchase is a hard-won battle.
A win-back campaign to bring customers and inactive subscribers back into the fold by showing them a bit of love is an effective campaign tactic. Again, words matter here and it's best to use emotive words in the subject line to cut through.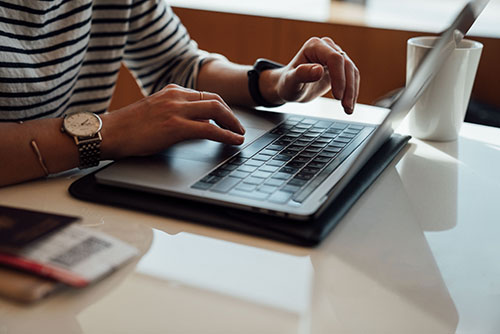 5. Be mobile-friendly
Most people check their emails on mobile devices. Campaign Monitor puts the figure at 68% of consumers. So, again, you don't want all that hard work to go to waste because your email doesn't display properly on a smartphone or the copy hasn't been written with mobile users in mind.
Use short sentences and paragraphs and get straight to the point.
Don't forget to structure the copy so that it is mobile-friendly and optimise the subject lines for mobile devices (Validity reports that these devices show just 25 – 30 characters). Most people will just scan your email keep it simple and use sub-headers and bullet points to make it easier to skim but still sustain interest.
How are you doing?
There are metrics that you can use to measure the potency of your campaigns – your open rates, bounce rates, unsubscribe rates etc. You'll also want to see how you are stacking up against others in the same industry. Mailchimp sends billions of emails each month for millions of users. If you are a small business there's no need to feel like you are standing in shadow of an email Goliath. Customers range from businesses that are flying solo to start-ups to Fortune 500 companies.
The following statistics are for campaigns sent to at least 1,000 subscribers:
open rate – 15.58%
click-through rate – 2.01%
unsubscribe rate – 0.27%
hard bounce – 0.19%
soft bounce – 0.26%
Don't forget to test different subject lines, preheaders, copy, CTAs and formats to see which have the better open and click-through rates etc. There's always an element of trial and error when you are just starting out and testing what piques your customers' interest and influences their behaviour.
Want to talk more about improving email results? Give us a call on 01803 865025 or drop us a line.