Your inbox competition is fierce. As the world goes online, the maths are simple. More businesses are simply sending more emails to keep their businesses front of mind and their subscribers engaged. Email marketing is still your most solid bridge to your customers.
But it can quickly become your weakest link if nobody is reading your content. In the battle for eyeballs, the harsh reality is if an email doesn't intrigue or inspire the recipient to open it and then read it, it will end up in the bin. Your reputation as a sender of valuable content takes a hit and then your emails could end up in spam folders too.
You won't want to let your subscriber tribe down. People have actively signed up to receive regular emails from your business. You will want to share content that is relevant to specific types of people at specific stages of their customer journey. You don't want your prospects and customers getting out at the first stop they can.
If you're new to this, you'll want to build an email strategy to share content that people want to read and nudges them to take action. So, before you start sending your first digital icebreakers we thought it would be helpful to put together a list of 5 of the most common mistakes that businesses make. Even the most experienced marketers still make howlers – so there's probably a lesson or two for everybody here.
Overpromising and under delivering
"Want more great content like this"? That's a big promise to make in a subscribe box to encourage visitors to sign up. If you promise to regularly send out useful content then you'll need to stick to that promise. We all receive a ton of email that just goes straight in the bin because it's not relevant to us or we forget who the sender is. And obviously this is not just from the spam brigade. It's from brands that we trusted enough to sign up with. You'll need to say hi to your new subscribers and be consistent in the frequency and quality of the emails you send. Let's take a look at this in more detail.
Not sending a welcome email
Your first email is the email that will be read the most. In fact, the average open rate for a welcome email is 50%, which makes it 86% more effective than a regular newsletter, according to Vero. People have just signed up. Your brand is fresh in their mind. Don't leave them hanging. Your welcome email sets a first impression and the tone of the relationship.
It's the start of your onboarding process. Say hi. Say thank you. These are the first steps in building brand loyalty by telling customers that you appreciate them. Introduce your business and tell the reader a little about your brand story. This will help you connect on shared values that they may not yet know about.
Be clear about how your brand adds value. Think about what customers can get from you that makes your business stand out. Then let your new subscribers know what to expect . Include a clear call to action to nudge them to take a next step. This can be anything from asking them to complete their profile to downloading a piece of content to taking you up on a welcome offer or discount.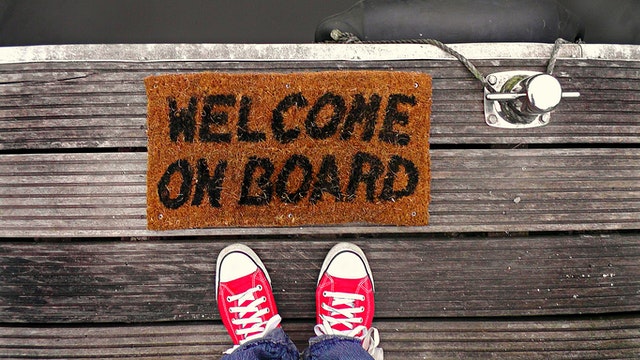 Once a new customer is onboard, you will want to build and consolidate trust by making your content useful and relevant. To do this you'll need to break down your email list into more meaningful and manageable groups of different types of customers. The most successful email marketers create buyer personas to better understand the types of people that are their target customer to tailor messaging and content.
This understanding helps marketers to do two things:
Segment their audience into smaller groups based on shared characteristics. These could include: demographics, geography, behaviour, customer / purchasing history, attitudes or interests.
Create content that is tailored for specific customers that is relevant at the right moment of their buyer journey.
Your customers don't think or buy as one – so you won't want to just fire off emails to everybody on your list and hope it somehow hits the target.
Avoiding these early mistakes before you've written a word will put you on the right path. But you'll also want to make sure your email reaches your customer's inbox in the first place.
Emails go to spam folders
1 in 6 emails end up as spam says OptinMonster. Here are just some of the reasons why (and how you can avoid this happening):
Inactive email accounts – high volumes of inactive accounts can mean that Google and other email providers classify your emails as spam. If you are using a marketing platform, you will be able to identify inactive subscribers with valid addresses that haven't opened your emails for a while. You can then send a "we've missed" email to try to win them back. You can also monitor your bounce rates and identify invalid or old addresses to clean up your list. There is some useful advice from MailChimp here on how to handle emails that are bouncing.
Your IP address has been used for spam – if other customers of your marketing tool use it to send spam, then your emails could be classified as spam too by Google et al. Use a trusted tool that is vigilant about preventing spam being connected to its IP address.
You don't include an unsubscribe option – if you don't include an option for subscribers to unsubscribe then they could just report your email as spam instead.
Your subscribers forget about you – it's easy to forget about your brand if a subscriber hasn't heard from you for a while or they don't recognise your emails. Be consistent in the way you brand your emails and keep those well-intended promises you make in your opt-in boxes and welcome emails. Your subscribers will want to look forward to timely emails that interest them. They don't want radio silence at one extreme or be bombarded with emails that aren't relevant to them. They definitely don't want emails that are too 'salesy' and over-promotional. As we mentioned earlier, your research on personas will help you pinpoint the types of content that you could share with different segments of your audience.
Spam trigger words in subject lines – avoid trigger words in subject lines that mean spam filters send your emails to junk folders. These filters are so good that even legitimate emails can end up as spam. Autopilot has put together a really helpful list of 200 trigger words to avoid.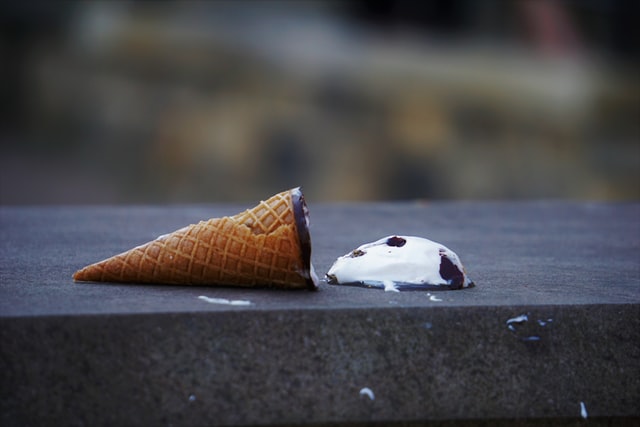 Pedestrian copy
Your subscribers will not want to read emails that do not intrigue, interest or inspire them. Creating buyer personas and segmenting your list will help you get past the first hurdle on relevancy. This is the first step in preparing the ground to boost your open and click-through rates. But what should you avoid when it comes to the content?
Dull, confusing subject lines – these will not make your email stand out in an inbox or entice the recipient to open it. Make your subject lines eye-catching and personal or descriptive. Use a 'power word' in the subject line to dial up a sense of urgency, exclusivity, scarcity or intrigue to draw people in.
Too much text – think mobile-first and keep your copy short. HubSpot suggests that emails should be under 200 words.
Forgetting a call to action button – don't forget a clear call to action button (you'd be surprised). This is the pay off for all of that hard work you put in. Include a single call to action button. Here's the good bit: emails with a single call to action increase clicks by 371% and sales by 1617%., according to Toast.
Test, test and test again. A/B test your emails to work out which types of emails have the highest open and click-through rates. Use your campaign data to continuously improve your email marketing strategy.
These are just five of the biggest howlers that businesses make. Do you have any pointers to share with our readers on the email marketing mistakes that you've learned to avoid? Let us know in the Comments section below.