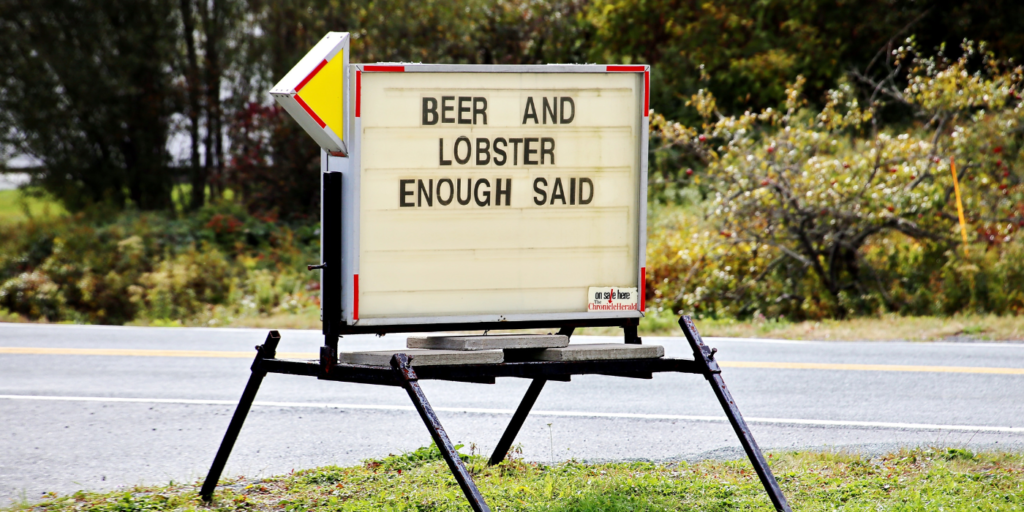 Copywriters exist to write great copy. And great copy exists to persuade its readers to act. The right words are the difference between successfully convincing a customer to depart with their cash and heading straight back to the search results. Everyone wants to increase their conversion rates and revenue, and persuasive copywriting is key. This blog shares our favourite persuasive copywriting techniques to help you level up your writing. Let's go.
What is persuasive copywriting?
According to research by Nielsen Norman Group, most users skim and skip around a webpage, so using the right words is essential to cut through the noise – that's what we call persuasive writing. Persuasive copywriting does what it says on the tin; its purpose is to persuade a customer to do a certain thing. And that thing will usually (or definitely should) align with your content marketing goals. It could be that you want them to purchase a product or sign up for your newsletter, or maybe it is something as simple as asking them to engage with your content. Whatever it is, persuasive writing sits at the core of great content marketing.
When does persuasive copywriting count?
A good copywriter can write persuasively whenever the goal for a piece of copy is clear, and persuasive copy is essential to achieve it. Product descriptions, email newsletters and website copy are three areas where you must write to persuade. But even when you're not trying to sell something or asking a customer to hand over their personal information, your writing needs to convince your readers that it's worth their time. Brand stories, your company's about page and blog posts all require strong, persuasive copy to ensure their audiences stop in their tracks and give you their time. It's ingrained in every task as a copywriter; therefore, a good copywriter needs to master the right techniques to do it well.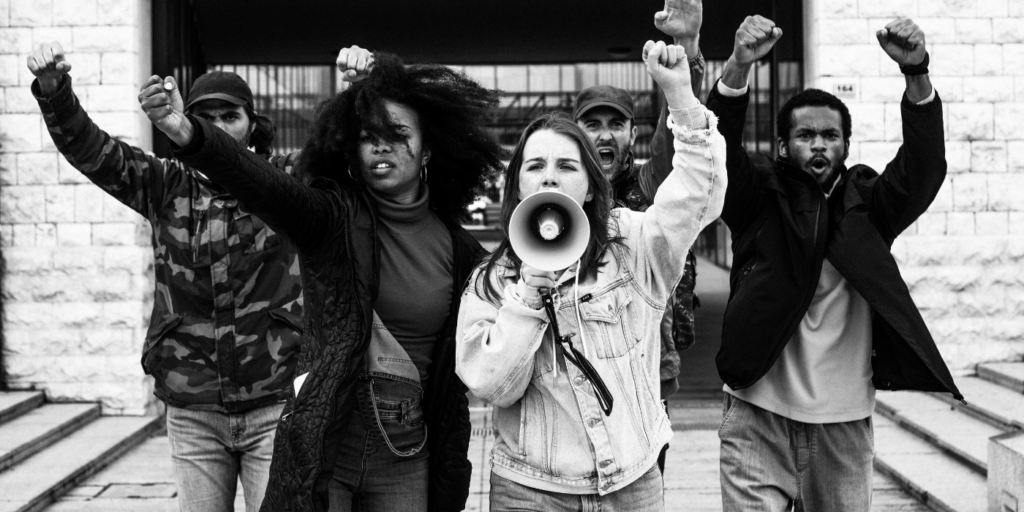 Top ten persuasive copywriting techniques
But what are the secrets to writing spot-on persuasive copy time and time again? Here are our ten techniques to help you level up your writing.
1. It's not you, it's definitely them
In copywriting, you've got to be emotional. Now, this isn't the time to start pouring your heart out in some weird poetic love letter. Be too dramatic or emotional, and your customers will back away in unison. However, a good copywriter will be able to brainstorm the emotional triggers of their potential customers – like trust, guilt, or FOMO – and offer the promise of a solution for each pain point in their copy.
To write emotionally, you've got to find the right words that make your customers feel something. Engage their senses, use powerful words and reflect on your product like an apprehensive customer would to convince them they need it. 60% of customers – particularly millennials – say that they make reactive purchases after experiencing FOMO, and most often within 24 hours. The proof is in the pudding. Know your customer, know what makes their eyes light up and design a content marketing process – supported by great copy – that will get them on your side and keep them there.
2. Don't beat around the bush
There's a time and a place for long content. But when you want someone to give you their time, email or money, time is of the essence. To speak your customer's language, you need to keep it fluff-free. Keep your paragraphs short, write with clarity and avoid flappy filler words. Say what you need to say without saying too much or too little. Conversational copy is easy to digest, a lot less intimidating, and more likely to keep your reader's attention in a world that is used to consuming content quickly.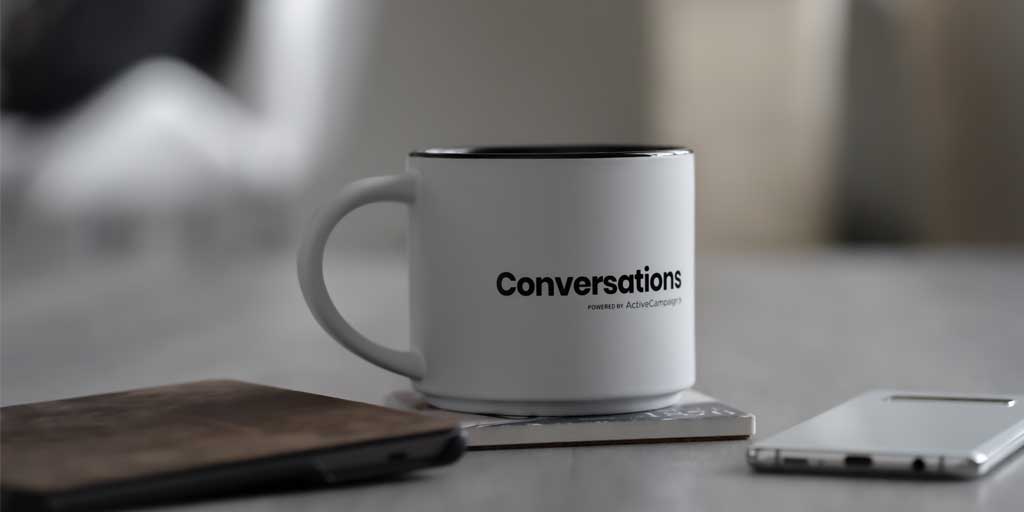 3. Ease their worries
How many times have you gone on to your favourite clothing brand's online store, browsed for an hour, popped a few things in your basket and then backed away? We all do it. And we do it because we can always find a reason to convince ourselves that we shouldn't buy it. Maybe we don't want to part with our cash, perhaps we don't need more of a specific item, or sometimes we decide to wait until another occasion to make the decision once and for all. As a persuasive copywriter, your job is to squash the 'but' and 'I can't because' doubts before your customers even reach these tricky crossroads.
To do this, you need to understand why your customers may stop in their tracks before clicking that exciting 'check out' button; acknowledge their concerns and alleviate their worries with great examples of why buying your product would be the right decision. When your customers feel seen, they're more likely to make that all-important exchange. And trust to do that is what builds customer loyalty.
4. Paint the picture
Customers may not remember everything about your brand or service, but if you tell a good story, you're more likely to stay top-of-mind. Researchers Dan & Chip Heath conducted a study on how storytelling influences memory and engagement, revealing that where only 5% of people could recall specific events, 63% of people could remember the story told by the event's host.
Effective storytelling will help you paint a picture for potential customers and really fascinate them with your product or service offering. A good brand story has the power to influence readers' emotions and give context to the use cases of your product, from what they do to the benefits they can provide. This is particularly helpful when illustrating your product's quality can be hard to define when you're not an expert in the industry.
5. It's all about the credibility factor
People trust what they know. And that's because familiarity is the breadwinner for trust. Your product might be the best on the market, but if a customer has had a great shopping experience with your competitor, chances are they won't stray. Trust is probably the hardest thing to build as a business, but it is the most important. Here are three ways you can start building trust from the get-go:
Consistency: Be consistent in your messaging, communications and what you say about your products online. Don't change your product name weekly or rebrand every week. Find a tone of voice that is memorable, find a position that sticks and own it.
Publish really good testimonials and case studies: Share what your customers think through in-depth testimonials and case studies. If your business is quite new, think about investing in influencer marketing or a creator to start spreading the word about your products and in return, you'll have some great UGC you can share on your platforms.
And lastly, back up what you say with detail. Numbers and statistics know how to talk the talk. When people can see actual results, they're more likely to listen. Numbers and percentages that illustrate how great something is are a lot easier to comprehend.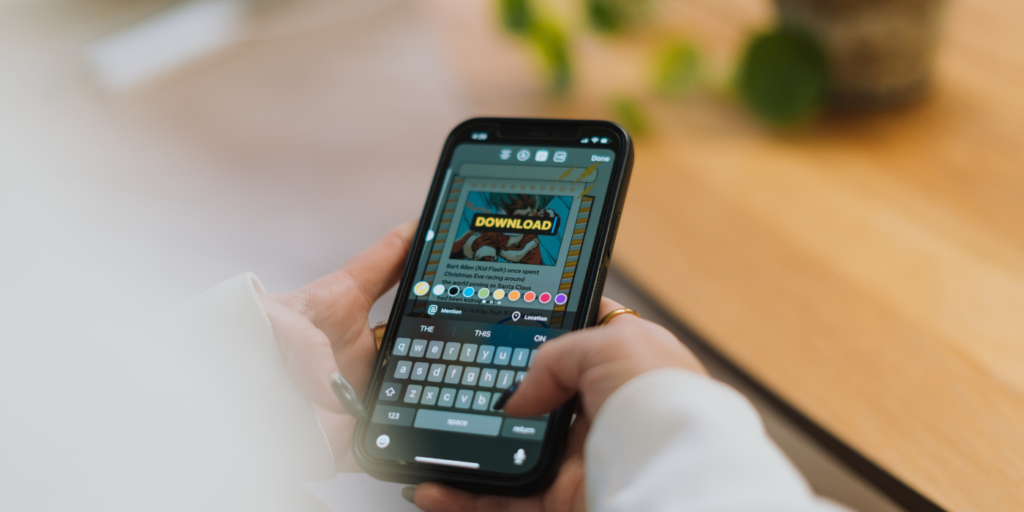 6. Think about their ego
Let's be real. Our ego is often a big deciding factor when it comes to purchasing something new. When we buy clothes, we choose things that we think we will look good in. When we buy new wellness products, we are thinking about our health. And when we are buying new cars, tech or anything a little shiny, there is that very small part of us that is excited to show it off to our friends. It's alright to admit that we have an ego because we all do, and in copywriting, we need to think of it. A good copywriter will know their audience, and in learning about them, you need to pinpoint the primal desires that are likely to influence their purchasing decisions. Nail those on the head, and writing persuasively will come a lot easier.
7. Make a good first impression
Let's talk about headlines. They can really make or break your content. Too short or vague, and users won't engage, and too long or wordy, and they'll be instantly put off. According to Semrush, headlines with 10-13 words attract 2 x as much site traffic and 1.5 x times as many shares as those under seven words. A good headline is about hitting the sweet spot when first impressions are everything.
8. Don't be afraid to repeat yourself
Picture this: you hear a new song on the radio, but you hate it. It's not your cup of tea, nor a genre you like. However, the rest of the world seems to like it a lot. It hits number one within the week, and now, the radio stations can't help but play it again every other hour. The thing is, after hearing it on every commute and in the morning while reading your newspaper, you start to learn the words. It becomes sort of catchy, and you're suddenly reciting it in your head more often than you'd like to admit. That's the power of repetition. And you can harness repetition in your writing to make it more persuasive.
Say what you've got to say, say it again and say a third time for luck. If you keep showing up and repeating yourself, you'll get stuck in your customer's mind. But of course, you have to tread carefully with this technique. Don't harass your customers. Start by making appearances where it naturally makes sense for your brand to appear and watch the magic happen.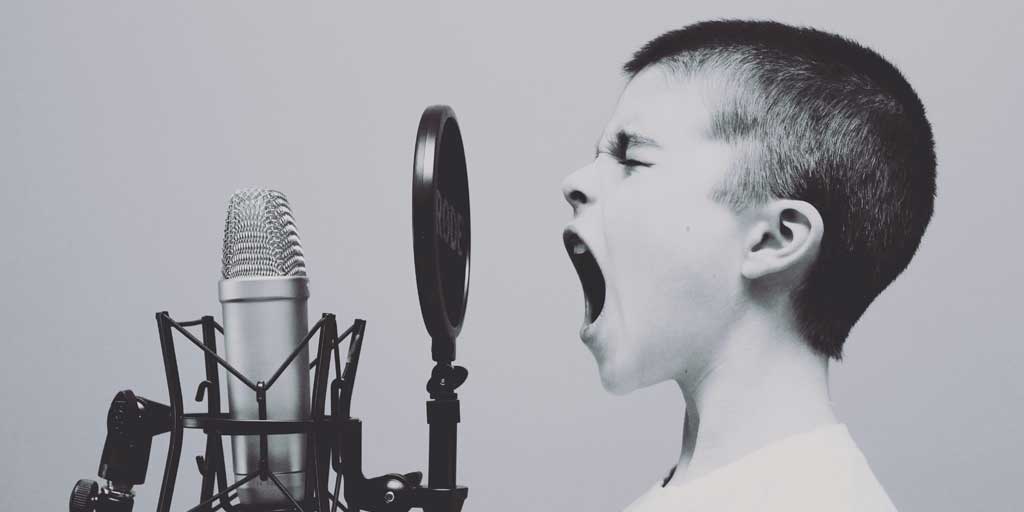 9. Make promises (that you know you can stick to)
Establishing social proof allows you to show your products in action. By doing so, you can set a precedent of what other customers can expect – and it's a precedent that is easy enough to stick to. Don't make allusive promises about your products if you can't physically show that they are able to do the things you say they can. If you do, that will soon become a whole lesson on getting off on the wrong foot.
10. Hold their hand to the finish line
And lastly, remember that sometimes your customers will need a little direction. Persuasive copy will show your consumers what you need to do next. It might be obvious for some, but there is no need to take the chance. Hold their hand to the finish line, show them the door to the next stage and signpost their journey all the way to checkout. Strong CTAs will help you here – and here is a blog we wrote on how to write them well.
Examples of great persuasive copywriting
Now it's time to put what you learned into practice, but first, here are three of our favourite persuasive copywriting examples to inspire you on your way.
Häagen-Dazs
Häagen-Dazs harnessed repetition to create a comforting advert in this example of persuasive copywriting. The word 'soft' is a sensory word that connotes delicacy, comfort and cosiness. This advert appeals to people who enjoy comforting treats that are light, decadent and very tasty.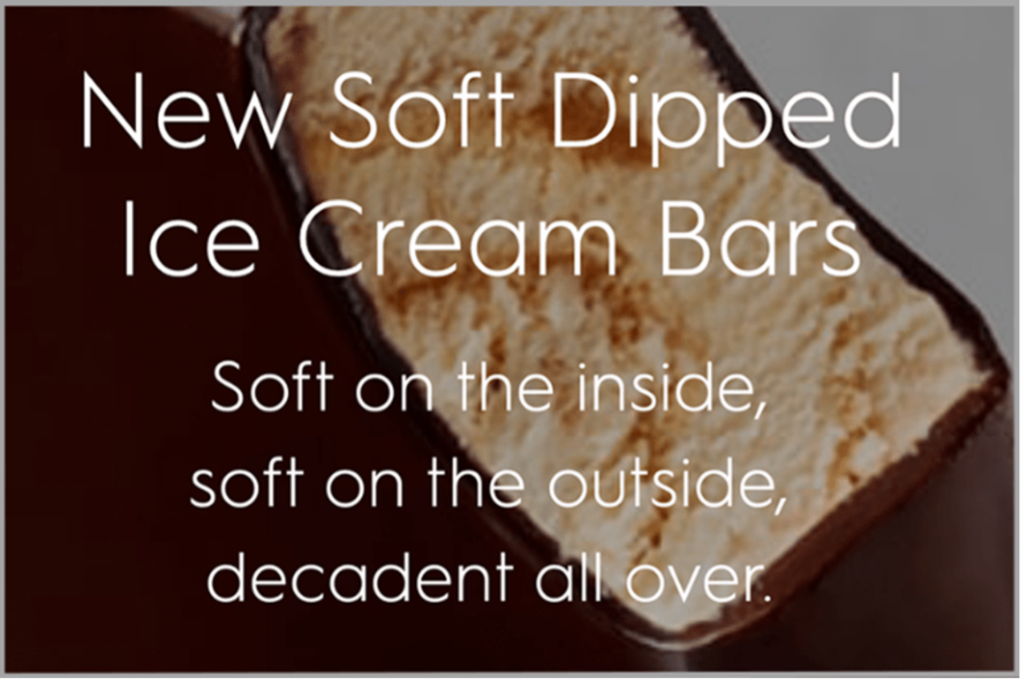 Stick Fix
Stich Fix addresses common complaints about their personalised shopper service in their FAQ page on their website. In this persuasive copywriting example, they walk you through the process without giving you much room to think 'but' or 'I can't' because every question is answered for you in an order that just makes sense.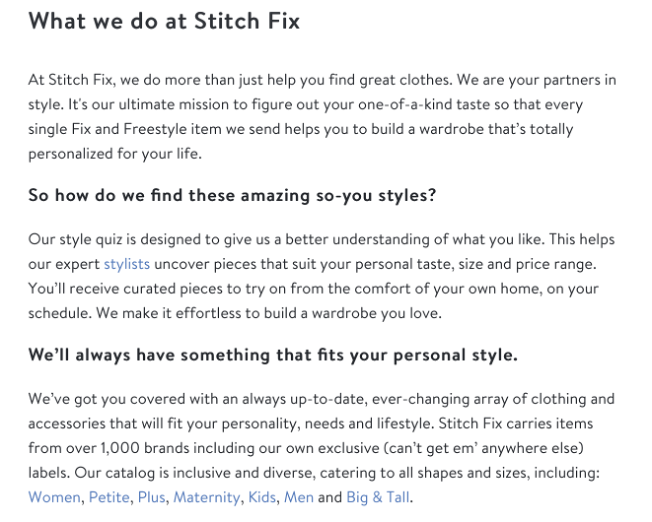 Burger King
Appealing to the egos of the masses who care about what they put in their bodies, this ad by Burger King is a great example of persuasive copywriting. It tells all health-conscious individuals that there is no need to feel the wrath of FOMO because this great (healthier-ish) alternative is just as satisfying.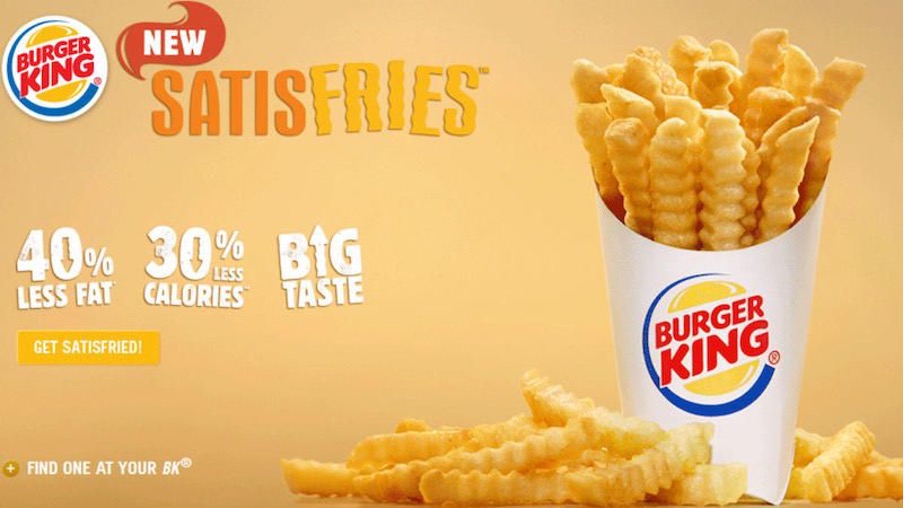 Need a hand writing great persuasive copy?
We've mastered the art of writing persuasively. Our team has been writing great words that drive results since before the iPhone (yep, we've been around for a while!). We know a thing or two about how to make it resonate with audiences, and if you don't know your audience, well, we can help you with that, too. We won't subject you to robotic copy (or AI-generated copy, on that note), and we won't send you to sleep with words that hold no value. You can trust us with your blog writing. It's what we are here for. For more information, get in touch – we'd love to help.