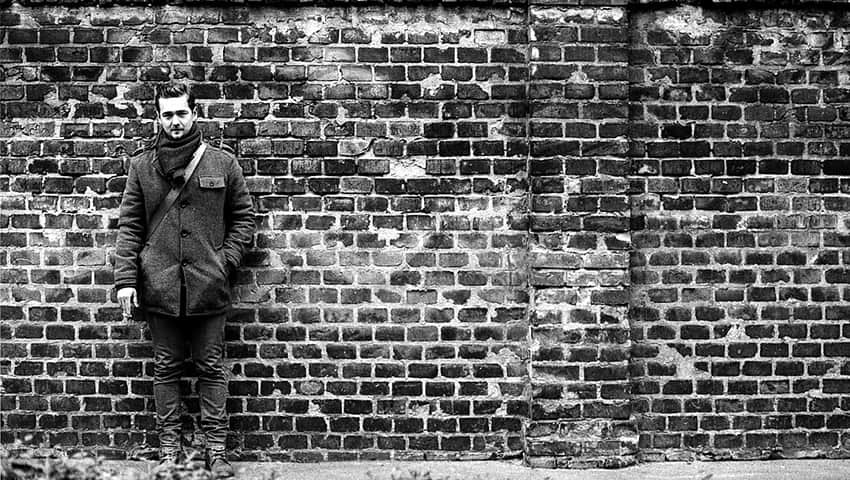 Whole sit-com episodes, movies, books and other franchises have been dedicated to women and shopping, none (or at least very few) to men and shopping.
However, do the stereotypes hold true nowadays?
Data from Shoppercentric reveals that 18- to 24-year-olds do not conform to most male shopping clichés. And while today's youth are leading the way, this change has been a long time in the making: global menswear sales have skyrocketed 70% since 1998.
More relaxed workplaces, thanks to the dot-com boom, mean that men do not have to conform to the suit and tie – enter Mark Zuckerberg – and can have a wider variety of garments in their closets.
Social media has also been a key factor: it has made easier to see what others are wearing, compare and be inspired.
"They've grown up like they're on a stage at all times," Ben Lerer, co-founder, and CEO of Thrillist Media Group, which owns menswear website JackThreads, told Fortune magazine.
"That leads to being more thoughtful about the way you look and more comfortable with the idea of shopping for yourself," he said.
Although the menswear market moves slower, it is quickly catching up. Mr. Porter, Net-a-porter's male-focussed website, is celebrating 5 years, a gamble that paid off as the retailer now carries a selection of more than 400 brands, compared with 80 when it first launched.
Swedish giant H&M will also soon launch a Studio collection for men for the first time. Perfect timing, as New York now has its own menswear fashion week where the retailer can debut the line.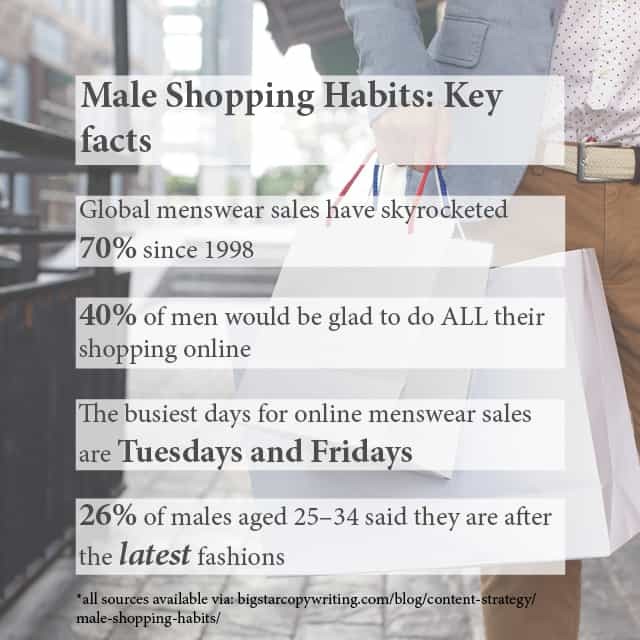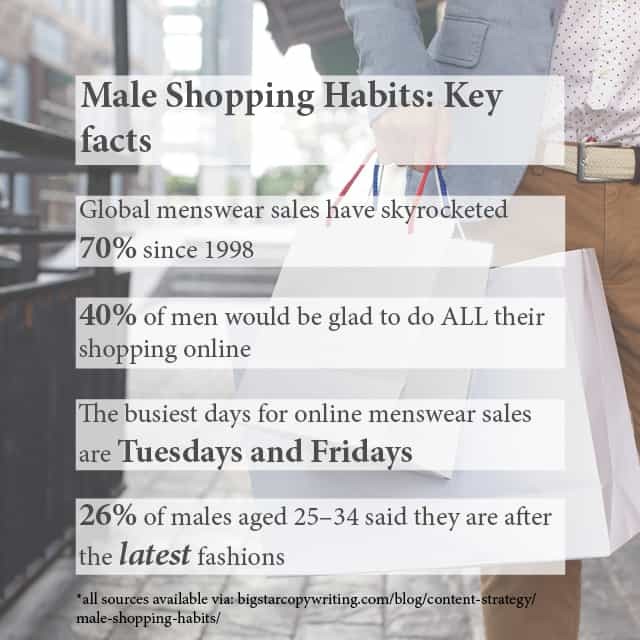 More insights come straight from the industry insiders:
Men prefer to shop online
Jeremy Langmead, of Mr Porter, confirmed it to Retail Week. "It's easier. There's no doubt about it," he said. "The ability to shop from the comfort of your own home where you can make a considered and thoughtful purchase decision cannot be underestimated."
Another recent report suggests that up to 40% of men would be glad to do ALL their shopping online, forgoing brick-and-mortar.
Mobile shopping is on the rise
"It's a fundamental shift in the way men shop," Chilvers, of Matches Fashion, told Esquire. "30% of our sales are on mobile, 50% on computers and 20% are in-store."
Mr Porter shared with the Daily Mail that 25% of its traffic comes from men shopping on their smartphones, it literally doubled from 2014.
Men don't shop at weekends
If Sunday evening is peak online shopping time for women, the busiest days for menswear sales are Tuesdays and Fridays. Givenchy and Burberry put their new garments up on those days to make the most out of those days.
Social media isn't just for fantasy football discussions
Men are a fast growing group on Pinterest, a social network which has often been associated with a predominantly female audience. They are also starting to use social media to post images of their purchase, especially on Facebook and Instagram.
Men keep up with the trends
Research by Mintel conducted about British men unveils that at least 26% of those aged 25–34 said are after the latest fashions. This is confirmed by Tom Kalenderian, executive vice president and general merchandise manager of men's clothing at Barneys New York, who told the press he now sees men come into the stores at least twice a year to refresh their wardrobes: "Trends play a large part in what influences the shopping patterns of men".
An aficionado-type of customer
Musgrave, of the magazine Draper's record, told Esquire that men tend to be more brand-loyal, and buy less stuff, less often, than women.
With the UK menswear market forecasted to grow by 25.7% by 2019 (Verdict), in addition to an 18% growth in the past five years, it's certain that retailers will soon be making their move to conquer their share of this new market worth a hefty £12.9bn.
The advantage for your brand
Knowing more about male shopping habits can certainly help your brand grow.  Creating the right content for men is certainly an art and science that requires time, effort and insight.  If you need help to create content that appeals to existing or potentially new male customers, then get in touch with us.