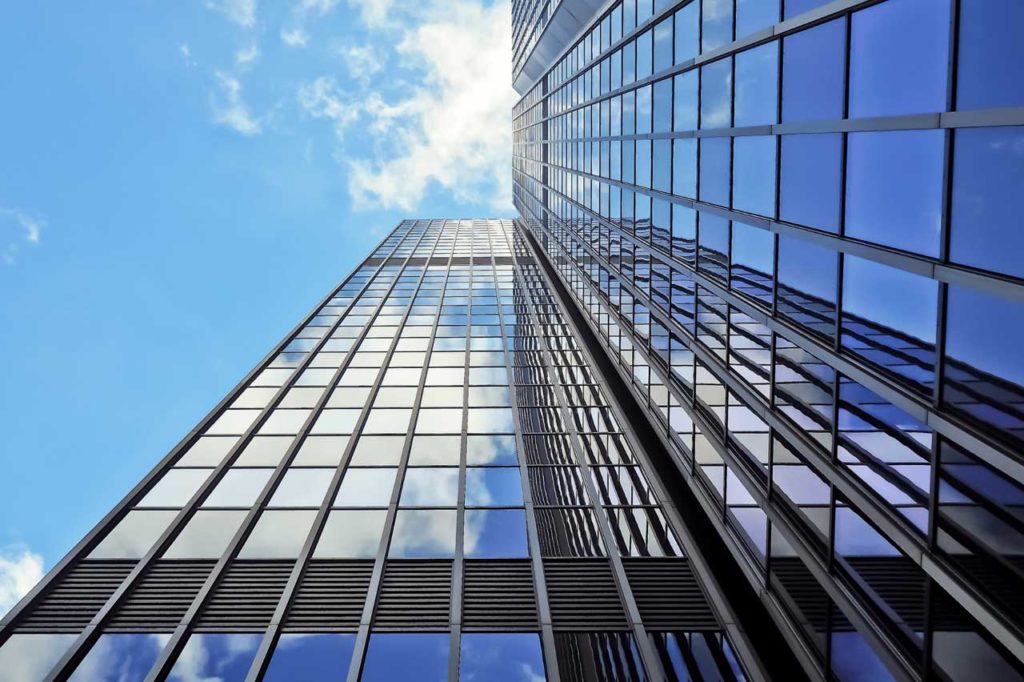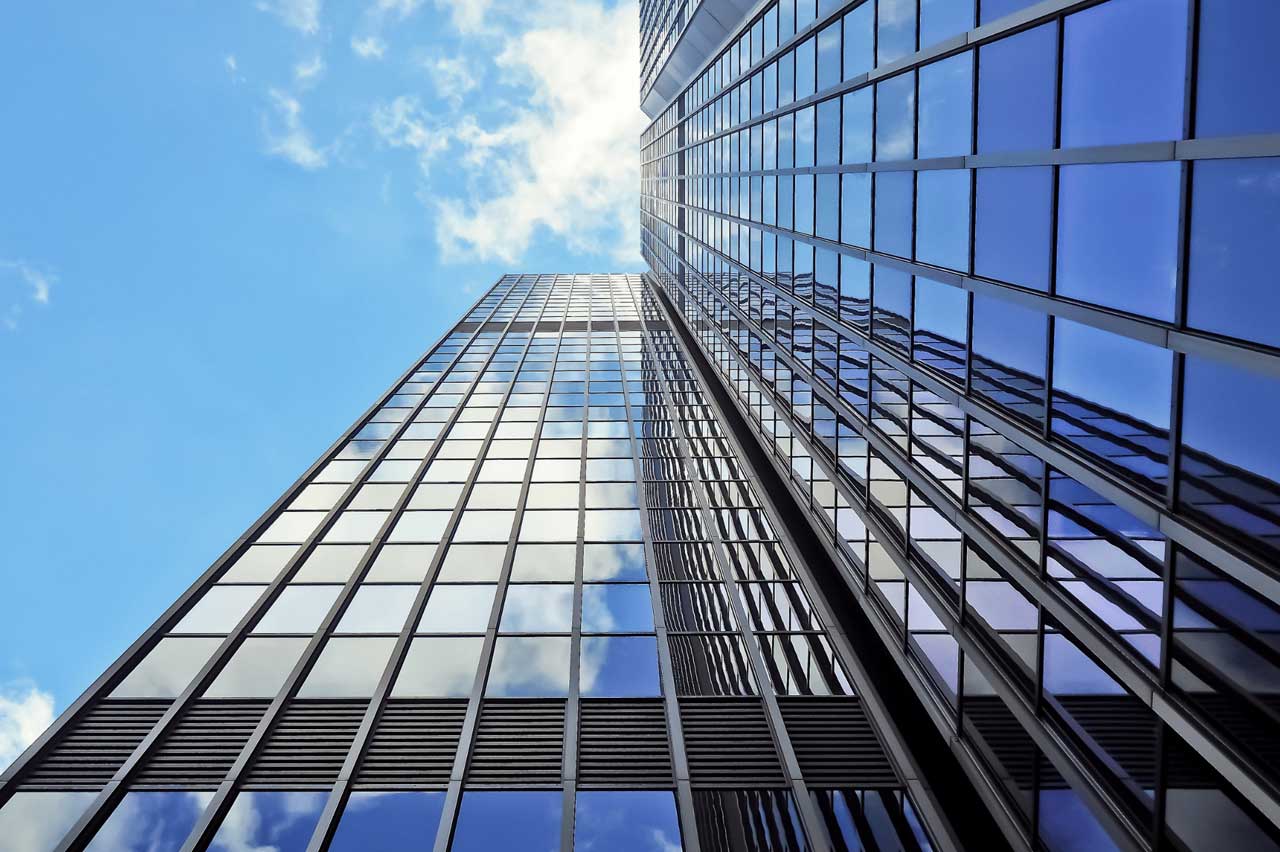 There are precise requirements for good SEO copywriting and, in an omnichannel world, the importance of brand consistency across all your platforms is something that must not be overlooked. Well-written and perfectly executed website copy will enable you to capture leads, grab the attention of your target audience, and grow your loyal customer base.
But it doesn't stop there. Get your SEO and website copywriting right and your business will stand out from the crowd – you'll rank higher in search engines and gain the domain authority needed to win big with clients and customers.
In a few sentences you need to encourage potential customers to fall in love with your brand, all thanks to your well-crafted copy, and take action – clicking on that endearing call-to-action button without hesitating. And to do this, knowledge of what works is key. We've listed a variety of website copywriting examples from brands who do it really well. We've also included some tips so you can up your own copywriting game.
Let's take a look at the basics of what makes good website copy: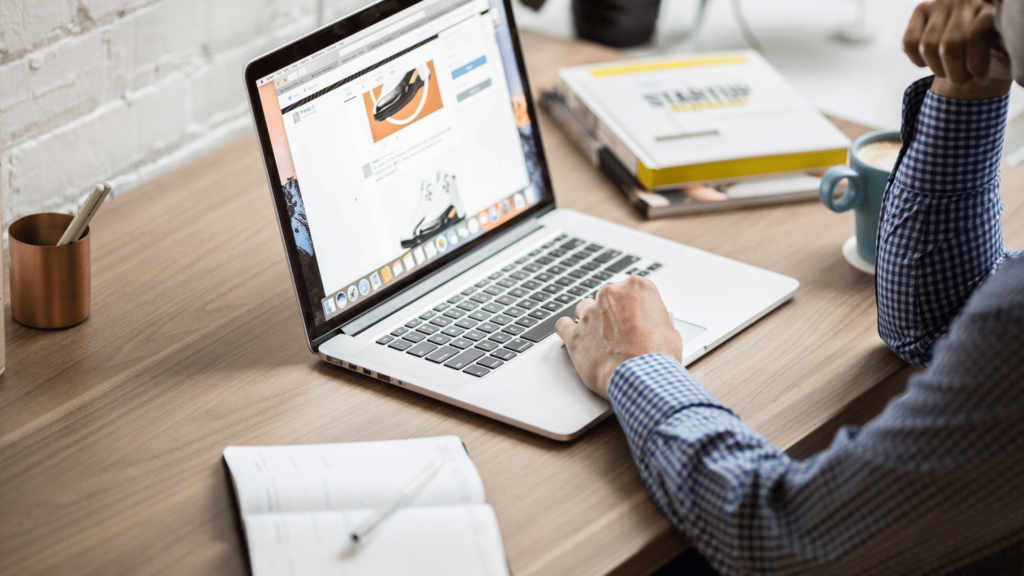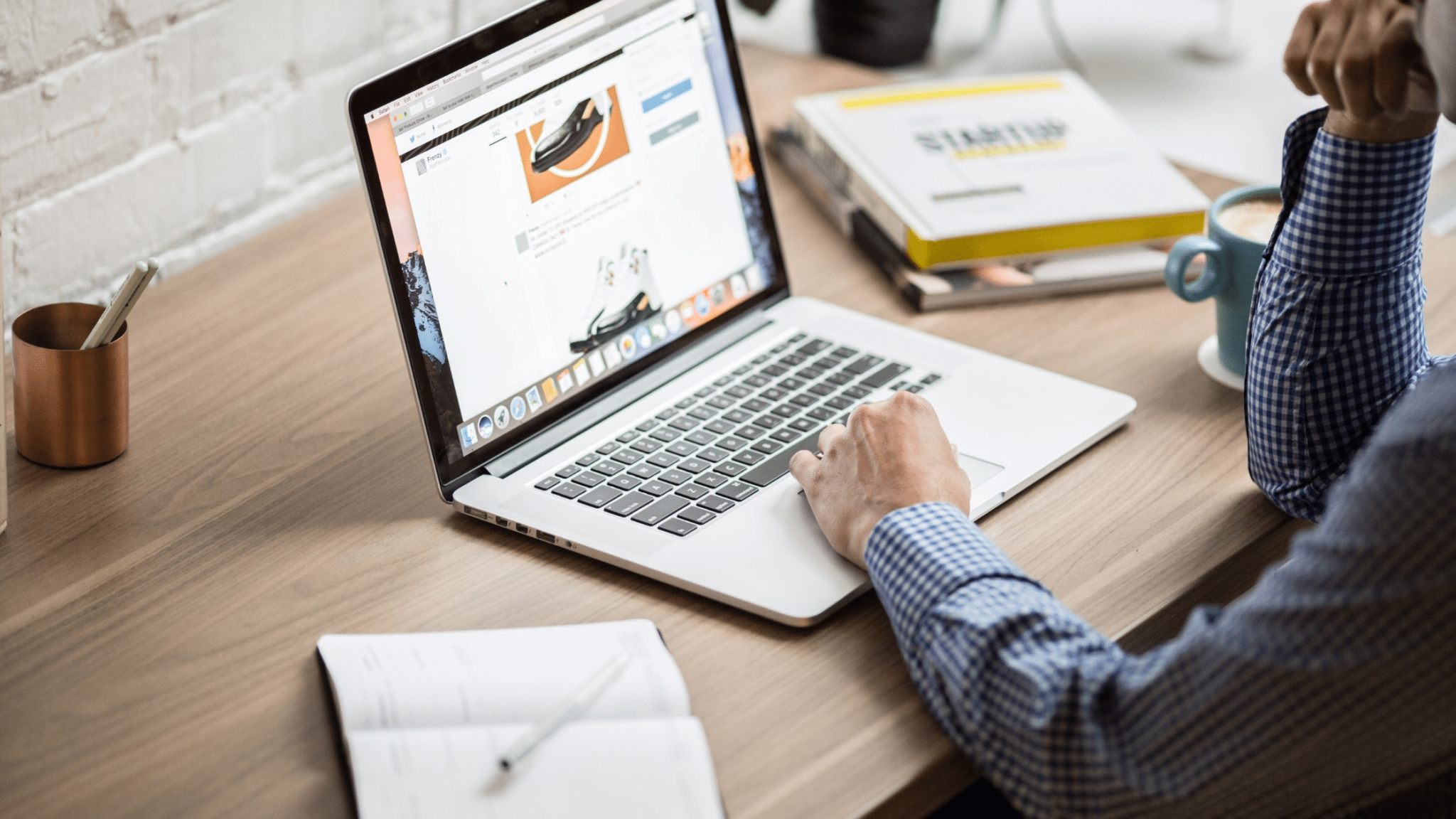 Tired of feeling invisible? We write words that are hard to miss
Clear branding: identity is everything. Make sure your branding is consistent across your whole site. This includes not only includes your visual elements, such as logo, colour and fonts, but also your formatting, tone of voice and style. Successful branding should be recognisable and consistent, no matter the medium it's used on.
Know your audience: the first rule of content marketing. If you don't know who you are trying to sell your products or service to, how do you expect to make those all-important conversions. Defining your audience will impact everything from your visual branding and tone of voice to your where you sell and promote your products.
Benefits over features: don't just tell your customers what your brand is about, show them how you and your business can positively change their lives. One way of doing this is focusing on the benefits of your products or services, as opposed to just the features.
Readability: you want your website copy to be clear, concise and scannable. It takes about 50 milliseconds(that's 0.05 seconds) for users to form an opinion about your website. That's 50 milliseconds that determines whether they like your site or not and whether they'll stay or leave – don't miss out on valuable conversions with long, boring and poorly structured content.
Social proof and testimonials: let your customer success stories be known. What better way to persuade visitors that they should bring their custom to you than by providing reviews and case studies from previous clients.
Writing for SEO: From getting your keyword research right, to ensuring your Meta Data is optimised to ensure the best first impressions, having a good knowledge of how to write for SEO will ultimately be the difference between a successful website and one that performs not so well.
Now you know the basics, but what does good website copywriting example look like? Here are three of our favourite examples that will hopefully inspire you to give life to your website copy.
Is your site buried beneath competitors? We can write you to the top.
Website copywriting examples
Moz
Moz, the proven, all-in-one toolset is a favourite amongst marketers. And that's no surprise. The brand made a statement of SEO expertise. And they know how to grab your attention and make sure you want to learn more.
Moz spark curiosity with their copy, proclaiming that they know a smarter way to do SEO than you already do – why wouldn't you want to know more? Their CTA is perfectly placed on the page, the big yellow button almost irresistible – you can't help but click it.


And Moz doesn't just tell make you aware of their SEO Software, they tell you how it will change your life, helping you to increase traffic, ranking, and visibility In SERPs – a business owner's dream! Moz has nailed their simplistic style and accessible but professional tone of voice – a big thumbs up from us.
Cards Against Humanity
As the nights draw in and winter (quickly) approaches, Michael Bublé and festive parties being to fill up calendars across the UK. A staple to many of those nights in – card games.
And Cards Against Humanity is a hysterical household favourite, with their frankness and crass. This brand has its tone of voice nailed down, and if you have a similar sense of humour to theirs, their copy will undoubtedly make you laugh out loud.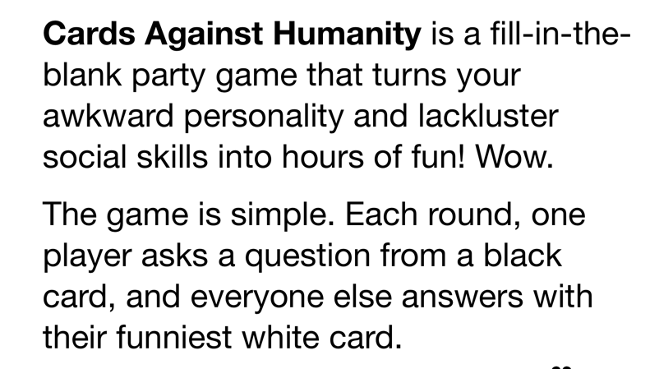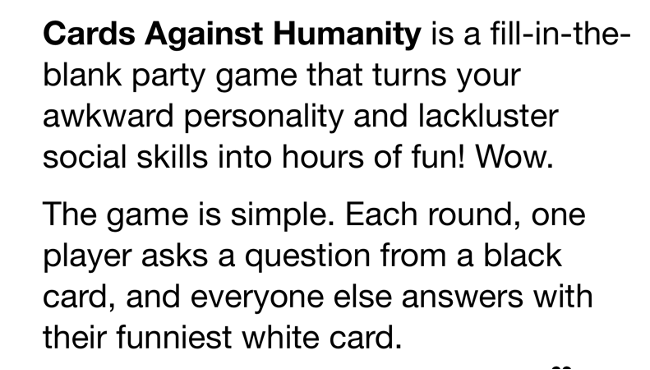 The game that sets out to offend the nation doesn't hold back with the copy on its website homepage either. Cards Against Humanity claim they will be the centre of your social circle, turning your sort-of-boring personality on its head, making your evening somewhat more interesting. The copy is clear and concise, just like the rules to the game, getting straight to the point in just two sentences.
Is your brand more a whisper than a shout? We can turn up the volume
– Smart content strategy 
– Focused, on-brand writing
– SEO for growth 
Oatly
You've probably heard of Oatly – the Swedish oat milk brand that is taking over the world. Whether it's the outstanding quality of dairy-alternative products or the 'nonsensical' advertising that hits the spot, Oatly is making waves with its content marketing.
Oatly's marketing department must have mounds of unapologetic fun, creating copy and campaigns that entertain and leave customers in awe of the brand. Witty and upfront observations, jumping on trends in laugh-out-loud funny ways and plant-based life hacks dominate Oatly's content game – they get it right every time. This is a website copywriting example that showcases an exciting brand persona.


Oatly doesn't beat around the bush when it comes to its website copy – what you see is what you get with this straight-talking brand. Oatly doesn't sugar coat things, nor do they try to embellish their products with fancy words and descriptions; they modestly recognise the power of their great tasting products. Oatly's website is functional and concise – everything you want to know is easy to find, and everything you need to know isn't overcomplicated.
Trello
If you visit the Trello website, you'll see why it's on our list of great website copywriting examples. Their copy is clear and concise; it is exactly what users need in order to learn how to use the product.
It is also a good website copywriting example that showcases SEO. If you search for "productivity platform" there's a good chance that Trello is one of the top search results because of its stellar SEO copy.
And if you didn't know what Trello is before reading this blog, their own description explains exactly who they are with ease. It really is that simple.


Acing your copy takes knowledge and time – if you've never written for SEO then you probably won't hit the nail on the head the first time you sit down to write. But we have the answer for you.
How can we help?
We're the web copywriter of choice for international online brands, SMEs and many of the UK's top search agencies. It's our unique combination of tone of voice and SEO expertise that sets us apart.
To learn more about our website copywriting service and request a free sample, fill in the form or give us a call on 01803 865025.