Your website is your storefront for the world and one of the best sales tools your company can use. First impressions are everything. You need to be sure your site creates the right impact on the potential customer. As well as an attractive and user-friendly design and layout, writing compelling website copy is integral to communicating your business values and tone of voice, driving site traffic, and selling your products or services to potential consumers. Follow our content checklist below for some helpful tips on writing copy for new websites.
But where do you start?
Most website developers have their own processes in place when it comes to launching a website. There are a whole host of technical considerations, from domain names to plugins. It's essential you work with a developer whose design provides functionality for those who visit your site. You want your customers to have a great experience. Remember to think about accessibility and your site's responsiveness.
According to Yoast, who make the market-leading SEO plugin, 53% of mobile website visitors will leave if a webpage doesn't load within three seconds. Don't fall into the trap of a high bounce rate – get these things right first.
All that said, your website copy should never be a second thought. In the old-school advertising world, a copywriter would work side-by-side with an art director, and the work would be a harmony of words and images. In an ideal world, content should actually shape design and vice versa. But what content do you need when writing copy for a new website? Lucky for you, we've put together a handy checklist to help you on your way.
Writing copy for new websites – The homepage
Think of your homepage as the front door to your website. It will be one of the most viewed pages on your site, so ensuring it's optimised correctly is essential for not only SEO but user experience too.
'Your homepage needs to wear a lot of hats,' says HubSpot, 'Rather than treating it like a dedicated landing page built around one particular action, it should be designed to serve different audiences from different origins. And to do so effectively, it needs to be built with purpose.'
It takes about 50 milliseconds (that's 0.05 seconds) for users to form an opinion about your website. That's 50 milliseconds that determines whether they like your site or not and whether they'll stay or leave. Engaging your customers with an eye-catching, easy to navigate design is all well and good until your copy falls below par. But don't worry, here's what every homepage needs to include to avoid losing out on those valuable conversions.
Clear branding: visual identity is everything. Make sure your branding is consistent across all digital and print content marketing.
Headline: grab your visitors' attention quickly and efficiently. Your main headline should clearly articulate your MARKET POSITION. I've put that in capitals because positioning is rapidly becoming one of the most critical disciplines in marketing. We'll write more on this soon, but it's absolutely vital that you nail this.
Sub-headline: your headline lets customers know that they are in the right type of business and that the business matches their primary need (e.g., you're the fastest, the cheapest, the market leader, the innovator etc.) Now you need to hit them with your killer USP. This is your opening line – let your customers know what you do best and how you can help them.
Body copy: Benefits, benefits, benefits. Show them you care. Delve deeper into what you do and how you can solve a problem for potential clients or customers. Keep the copy light and accessible – and most importantly, FOCUS ON YOUR TARGET CUSTOMER. Don't just bang on about yourself. Avoid using jargon and keep paragraphs short. We recommend between 500 and 700 words in total. Good news: that's great for search. Bad news: it's not that great for UX. Good news: it doesn't all have to be at the top of the page – work with your designer to ensure it's nicely laid out and always think MOBILE FIRST.
Remember keywords: keyword research and effective keyword placement throughout your copy is essential for good search rankings. These days, writing good copy for new websites, with SEO in mind, means creating super relevant and useful content for your reader. Always think reader first, not "how am I going to crowbar these keywords in?"
Calls to action: include 2-3 CTAs throughout your homepage to ensure your visitors dive further into your site and move further down the sales funnel. Top tip – put your offer, sign up or contact form, or primary CTA in the top right of the page above the fold – that's where readers' eyes are drawn to most.
Social proof and testimonials: let your customer success stories be known. What better way to persuade visitors that they should bring their custom to you than by providing reviews and case studies from previous clients.
Use internal links within your copy to link to your other website pages or previous blog posts to make navigating your site a breeze, encouraging consumers to find out more and keep on reading. Good for SEO, too, but don't go bonkers and drive traffic off the page unnecessarily.
Metadata: consisting of a page title and meta description, metadata provides search engines with important information about the content and purpose of each page on your website. Well written metadata will determine whether your website is relevant enough to display in search results.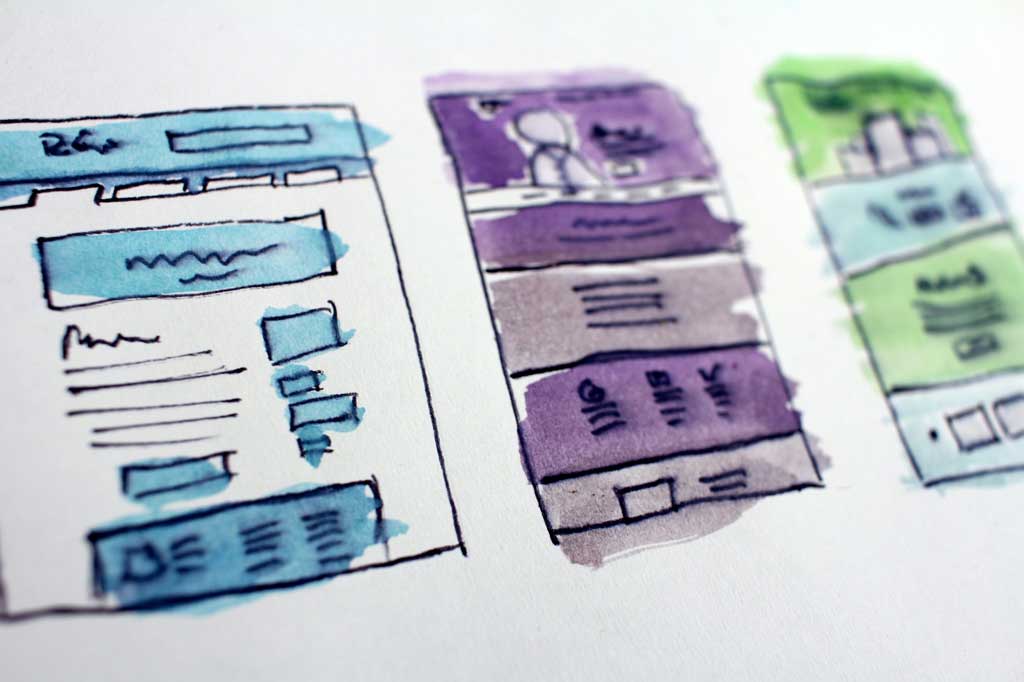 About Page
Your 'about' or 'who am I/are we' page is the opportunity for you to show your visitors more about you and what you do. Unlike the homepage, the About page should use your personal story and unique selling point to create a strong impact that drives leads, says Neil Patel. Your about page should answer or include the following:
Who owns this website and business?
What's your company's history? Think about the story behind your business.
What makes your business different or unique?
Why might someone want to work with the company? This goes back to knowing your target audience and appealing to them.
Staff bios and photos: If your company considers your team an asset, you should show off key employees. The essential thing here is to include information and bios only for those individuals whose presence on the site could enhance your sales message or positively reflect your brand. That could be a whole team – or it could be just one or two individuals. The former is an excellent way of showing off your values if you're a social enterprise, for example. The latter might be good for businesses like law firms where the fee-earning partners are generally the big draw for new clients.
Interesting stats about your company.
Avoid using generic, repetitive statements like "we're committed to quality" and "we offer excellent customer service."  When writing copy for new websites, that type of content is dead weight. It needs to earn its keep – you can provide evidence, use more evocative words, apply tone of voice, and use captivating storytelling. A little creativity – when applied correctly – will boost conversions ­­and ultimately sell your brand to potential customers.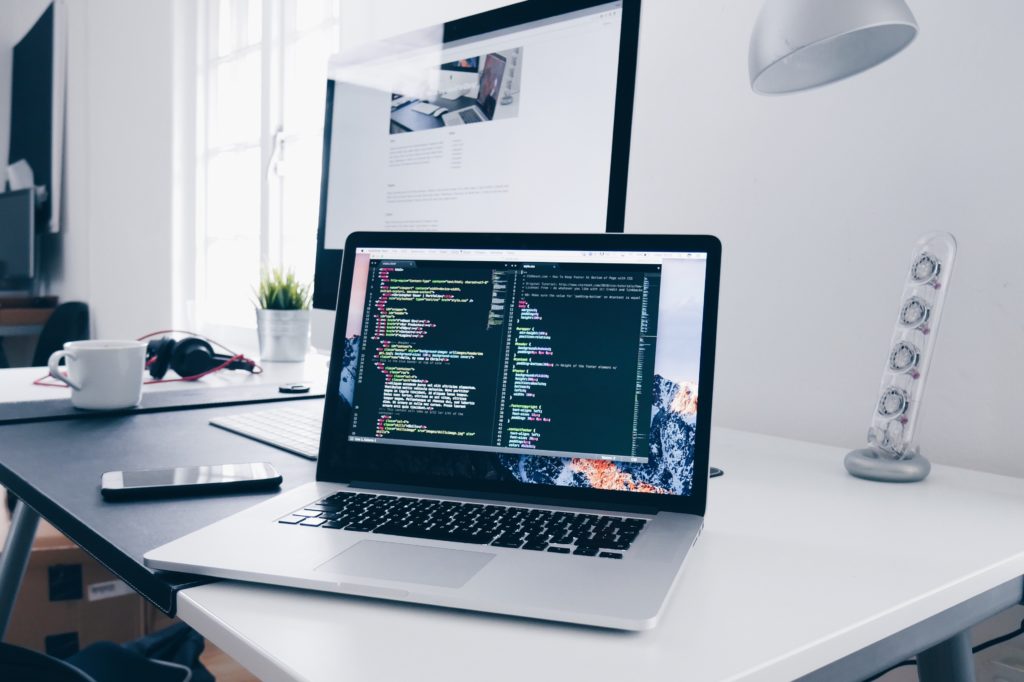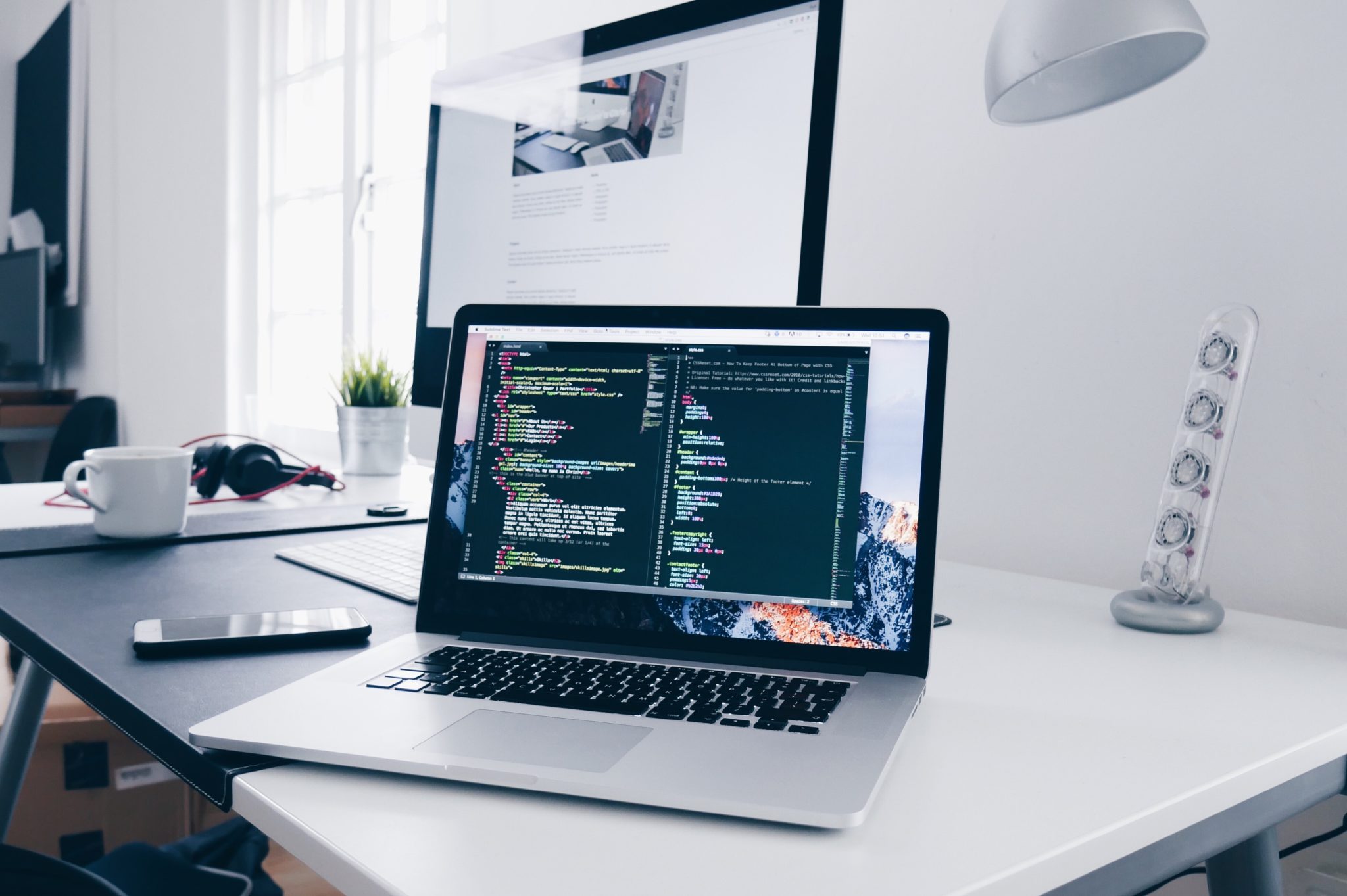 Service Page
If a potential client or customer has landed on your service page, it means your homepage was a success. Good job – they are ready to learn more. But your job is not yet done – it's probably just started.  Look at your Bounce Rates for these pages – if they're high, you're not giving the reader enough to make them stick around, or you haven't channelled them to the right page, and your relevance to them is evaporating. Ensure your service descriptions are irresistible, and you will increase your conversions.
Here are a few things to keep in mind:
Remember who you are writing for. Know your customers inside out to ensure you are writing copy that speaks to them. If you aren't already, make sure you are utilising customer personas. Think about their motivations, what problems they are trying to resolve, what their objections to purchasing might be and what exactly it is that will make them choose you – then you'll be hitting the nail on the head.
Following closely behind this, don't just list what you or your products offer. Tell your reader how your product or service will make their life easier. Always think about the benefits. Remember: it's all about them.
Use bullet points and subheadings to enhance user experience and make your copy scannable. Customers don't want to be reading through long paragraphs of over-complicated jargon-filled text. If you do the latter, your customers are more likely to leave your site altogether. Probably with a dark cloud above their heads cursing your impenetrability – tech and IT companies are common offenders here.
Provide specifics, statistics, and testimonials to back up your services. Instead of saying 'We help our customers do X, Y and Z', say 'For # years we've helped over # companies achieve $## in additional revenue'.
Blog
In our slightly biased opinion, your site shouldn't be without a blog. It's not always true of course, but most companies can benefit hugely from having one. HubSpot have summed this up quite nicely: 'Blogging helps boost SEO quality by positioning your website as a relevant answer to your customers' questions. Blog posts that use various on-page SEO tactics can give you more opportunities to rank in search engines and make your site more appealing to visitors.'
For me, the biggest SEO (and marketing in general) tactic is making the content valuable and relevant to a targeted customer, whether that's a "how-to" guide, a buyer's guide, or a product review. And it's not just for SEO. Blogs are an amazing tool for sales teams to answer customer enquiries quickly – especially in B2B or in sectors where you have to answer a lot of the same customer questions over and over again, like insurance.
Your site's blog not only boosts SEO but allows you to boost your domain authority, take advantage of backlinking opportunities and become a well-established expert in your field. Become the resource you'd want to turn to if you were looking for crucial information in your chosen niche. When writing copy for new websites, a blog should be high up on your priority list and is an on-going process for the lifetime of your site.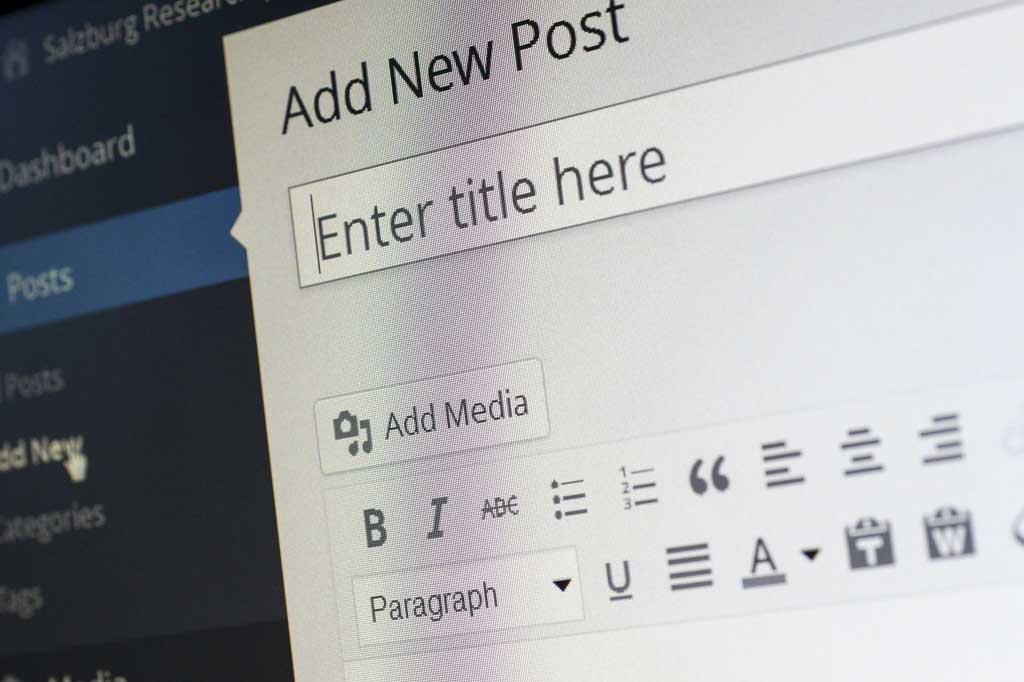 Contact Page
You don't need to overcomplicate your contact page. All you need to do is make sure you include all relevant contact information that someone may need to get in touch. This includes:
Business Name
Address
Phone Number
An embedded Google Map
Contact email and/or contact form
By all means, continue talking to your target customer in the tone of voice you have, by now, cultivated throughout your shiny, new website. But don't bombard the visitor with too much info. They've made it this far – now they want to get in touch with you. For goodness' sake don't make it hard for them. That means:
One single phone number
As few fields in your web form as possible
Put your email address there – some people don't like forms. And if you've got forms because you're getting too much spam from normal email, then get a spam filter. Gmail does the job for you. Make it as easy as possible for customers to get in touch in the manner they prefer – your competitors are a click away.
Of course, the above is most applicable to B2B businesses. B2C contact pages are likely to be more bespoke depending on the customer's journey. More on that in future posts!
Be Compliant
Sure, it's the boring stuff that few people read but you need it. And there's no harm in injecting a bit of your tone of voice in there too to show you're human.
Terms and conditions: a required security measure, clearly stating how your website is to be used by customers.
Privacy Policy: protect your company and your customers. Ecommerce hosts such as Shopify offer free privacy policy generators, though it's best to work with a professional to create a tailored content asset if possible.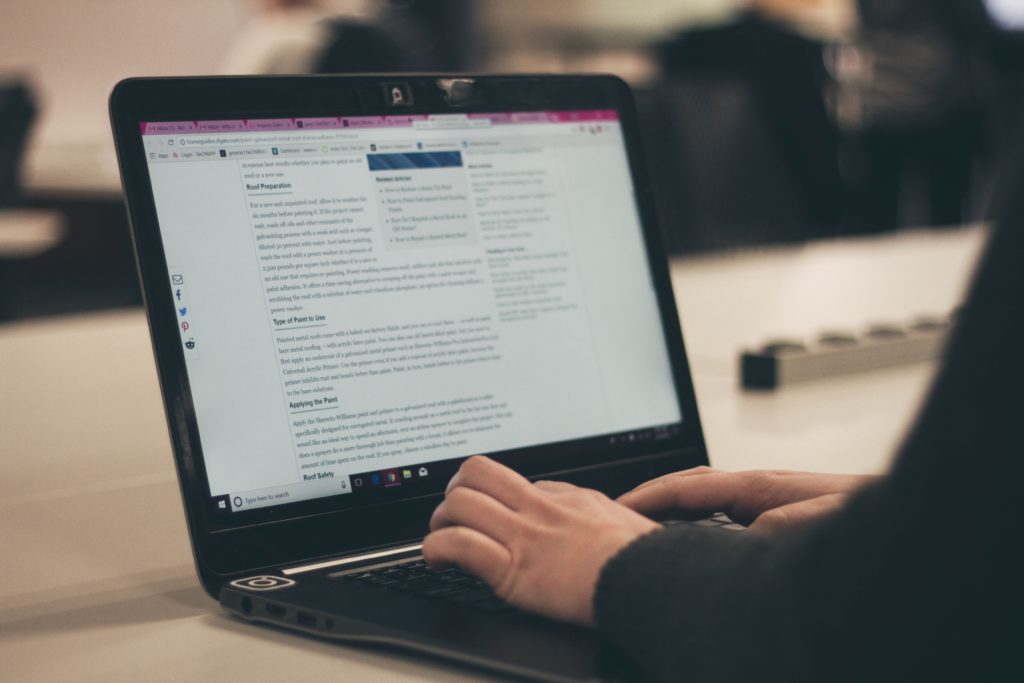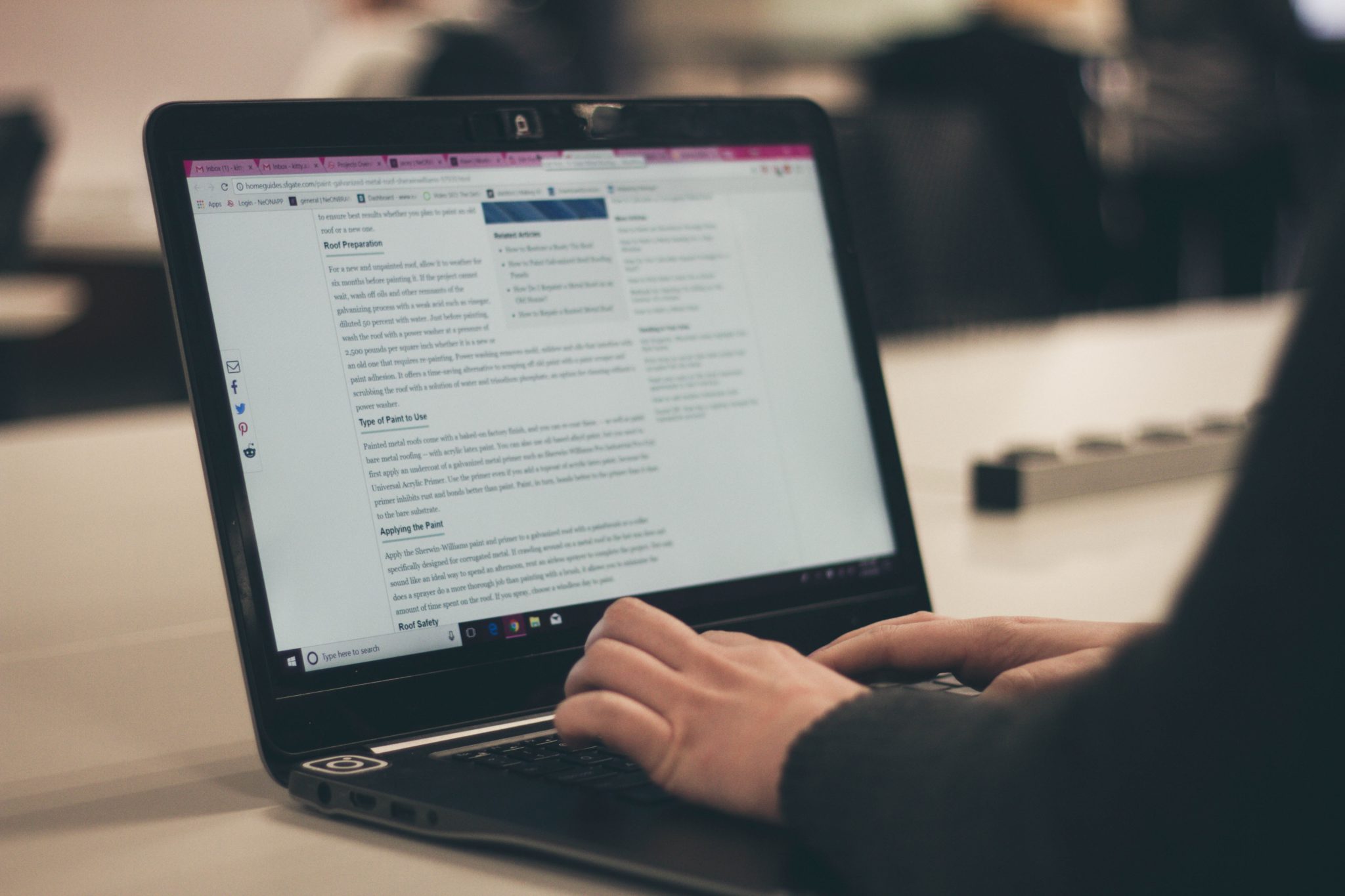 Ecommerce Needs
Category pages: whether for your blog, service page or e-commerce store, category pages are essential for boosting your site's SEO and user experience. A site with clear, user-friendly categories is more likely to rank high in searches and lead to conversions. Read our complete guide
Product descriptions: your product page is your virtual sales assistant. They guide your customer through their buying choices, answering their questions, allowing them to go deeper into the product, and – importantly – giving them a more fulfilling experience of your brand. Would you employ a sales assistant with no personality that doesn't demonstrate a clear understanding of the product and your brand? No right? So write product descriptions that make the difference between that conversion and not.
FAQs: Help your customers make an informed buying decision by answering any questions they may have for them. Consider using tools such as Answer the Public to see what potential site visitors are already asking about products like yours, as well as answering the questions that usually flood your customer service inbox. You can even go directly to your actual customers to find out what they want to know with a nicely designed survey.
Shipping and returns: Writing compelling product descriptions can lower return rates drastically. Still, returns do happen. Customers change their minds, clothing doesn't fit etc. So – make sure you're shipping and returns policy is clear and up to date to avoid confusion and stay compliant. And please make the shipping costs clear – you don't want people to get all the way through to the payment page and find out the postage is more than the item itself.
Other content considerations when writing copy for new websites
Social media copy and images: Although not direct content for your website, your social media copy and images are certainly a consideration if you're embedding social feeds onto your site.
Email newsletters copy and images: Again, not content for your site pages, but something to think about if email marketing will be used as a major traffic-driving tool. You'll certainly need to think about a well-written sign-up page, thank you page and maybe an attractive pop up to get people there in the first place.
By now, if you've followed our content checklist, you should have everything you need to populate a site set to ensure leads and conversions for your business or brand. However, if you're still in need of a helping hand, we can help. Get in touch today or take a look at our web copywriting services.