OK, so insurance isn't sexy. For most people trawling through comparison sites or hanging on the telephone for a quote on your policy is about the last thing you want to be doing with your precious time.
But, is it essential for the protection of our homes, cars, businesses and more?
The answer is a resounding yes.
Are you struggling to get consumers to engage with your content? This could be because the reputation of insurance has been tarnished with preconceptions of confusion, complexity and cover notes that are full of small print.
Or, it could be that your social media marketing efforts are just not compelling enough.
Which of these problems do you face? Perhaps both?
Social media marketing: a definition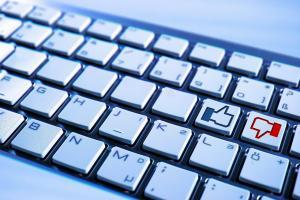 Let's start at the beginning. What is social media marketing? In basic terms, it's a way of connecting with your target audience via various social media platforms including Facebook, Twitter, Instagram and LinkedIn.
Its objective is the same as traditional insurance marketing methods, plus much more. Social media marketing allows you to develop interactive relationships with consumers that you can't achieve with any other marketing tool. Well written, thought-leadership content builds word-of-mouth, raises brand awareness, increases traffic to your website and generates leads.
But developing compelling content and establishing a 'voice' on social media can be difficult for insurance companies. Consumers might view you as part of the 'boring brand brigade'. Despite this concern, you can't ignore the prevalence and power of social media, which is part of life in the United Kingdom. According to Statista, the total number of social media users in the UK at the beginning of 2017 had reached over 39 million. This translates to a penetration rate of more than 58%. EVERYONE is using it. And not just for fun stuff like cat photos and Batman memes – people get recommendations for all sorts of products and services both from their peers and from companies sharing both organic and promoted content.
So, no matter what you sell and who you sell it to, using social media as a marketing tool can help you grow your insurance brand and increase sales.
Let's consider the 6 things that your insurance company probably isn't doing to generate leads from social media marketing, and how you can put that right.
1. Truly appreciating the benefits of social media marketing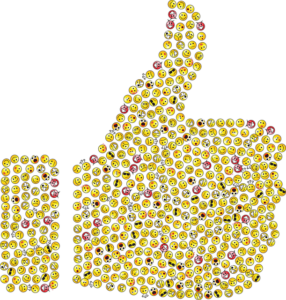 While the significance of social media marketing is mostly accepted, many insurance companies consider it to be an awkward fit with their brand. This is where the influence of social media marketing is often underestimated and viewed solely as a means of gaining likes, fans, and retweets. But it's so much more than an online popularity contest. Your approach needs buy-in from your whole company if you want to reap the rewards of well-run social media marketing campaigns.
Not only does social media marketing increase brand awareness, but it also gives your brand authority. In a highly competitive market, consumers want the reassurance that they're entrusting the protection of their most important and valuable assets to an insurance company that knows its stuff. By producing informative, relevant and regular content and then sharing it via social media platforms, you'll not only educate your target consumers, but you'll give them the confidence that you're the right company for them.
And ultimately, this increased brand awareness and authority leads to sales. That's why it's called social media marketing, and not social media PR.
2. Developing a kick-ass social media marketing strategy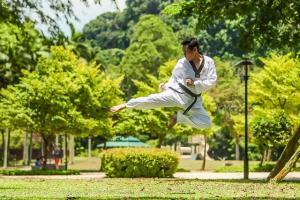 This is a task that's much easier than it sounds. Most insurance companies have probably never seen a social media marketing strategy, let alone had to fathom out how to develop one.
It doesn't have to be complicated though. Every action you take on social networks should be a part of a more comprehensive social media marketing strategy. That means every piece of content, every call to action and every like and comment should be driven by a plan that has your business goal in mind. It's worth investing time into building a comprehensive social media marketing strategy, as the rest of your social actions should then flow effortlessly.
"The top 3 content marketing tactics are social media content (83%), blogs (80%) and email newsletters (77%)" Brandwatch
The best place to start is by establishing your objectives. If your goal is to generate more leads, then you'll be able to quickly react if your social media campaigns are not achieving this. Without specific goals in place, you have no way of measuring success or proving the return on investment.
Next comes the exciting part: creating the content to share on social media. The quality of the content you produce will contribute towards the success or failure of your social media marketing strategy (we'll cover this next). Now you can develop your content calendar. This should specify who your target audience is for each piece of content, how regularly you'll post and how you'll promote the content.
As a rule, 80% of your posts should inform, educate, or entertain your audience while the remaining 20% can be used to promote your brand actively.
3. Producing creative content that consumers can't help but share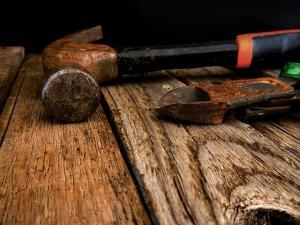 Nailing your content is critical. But the trap that most insurance companies fall into is trying to sell a hammer, when consumers want a hole. The primary focus of your content should be onto the benefits your target audience seeks, rather than the product itself.
Consumers don't want to buy an expensive insurance policy that they'll probably never use; they want to invest in peace of mind, security and confidence that their lives will get back on track quickly, should the worst happen.
Solution selling enables you to create content that engages consumers on an emotional, as well as a practical level. You need to build relationships and connections with your target audience by understanding what it is they really need; rather than just focusing on transactional and occasional encounters.
For insurance companies, the easiest way to differentiate your content is by demonstrating your expertise. Bring insurance to life by using consumer case studies, share research that you've commissioned, reveal industry statistics via attention-grabbing infographics – there's more to content than simply reiterating policy terms and conditions.
Your customers have hundreds and hundreds of unanswered questions – your content gives you the ideal forum to demonstrate your expertise and educate them about what they need. There are also opportunities to inform by responding to current news stories – perhaps there has been a recent large pay-out for an unusual claim, perhaps a change in the law has been announced, perhaps there are concerns among the public due to a product recall, a fire risk or a new form of online fraud. These are areas where your content can be both highly useful and highly relevant.
So, if you're developing content for the 'dull and dreary' insurance industry, there's no need to be disheartened or go down the tried-and-tested route.
Consider your brief to be a challenge. Producing thought-provoking, on-brand content that aligns to your business objectives just needs a little bit of creative thinking.
4. Underestimating the importance of social media marketing and your blog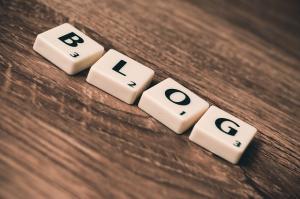 When you're getting innovative with your insurance content, make sure you don't overlook the value of the humble business blog. It's a great marketing tactic giving your insurance company more online visibility and driving traffic to your website.
If your website doesn't have a huge number of pages that aren't updated often, then blogging may be the solution to your problem of not being seen by your target audience.
Every time you publish a blog post, it's one more indexed page on your website. This gives you one more chance to show up in the search engines and drive traffic to your website organically. Effective and cost efficient too.
"Websites with a blog tend to have 434% more indexed pages" Techclient
If consumers find your blogs interesting and worthy of sharing on social media, then you also have the added bonus of your business becoming exposed to a new audience that you haven't been able to reach yet.
The amazing thing about blogs is that they don't just drive traffic, they can convert that traffic into leads too. By simply adding a strong call to action on all of your blog posts, you're compelling visitors to exchange their information for content which they find useful.
And, what's more, blogs are possibly the hardest working marketing tool that you can utilise. A quality blog that helps educate consumers about the benefits of insurance won't just generate leads today and tomorrow, but for as long as that content is relevant.
The more people that view and share the blog, the further up the search engine rankings it moves. So, investing time and effort into writing an informative and engaging blog gives rise to long-term results.
These blog posts are known as 'compounding' posts. The more timeless or 'evergreen' the content you produce, the more likely it is to generate lasting results.
5. Not being where your target customers are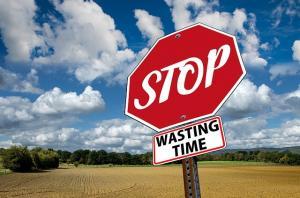 Simply having a presence on social media isn't enough. If you are publishing content and sharing blogs on platforms that your target audience are not using, then you're just wasting your time.
The first step in successfully utilising social media as a source of lead generation is to research and identify which social media sites your target audience uses regularly. This means that when you do share content, you're reaching the right consumers with relevant information.
As an insurance company, you're well-positioned to benefit from social referrals if you're sharing content on the right platforms. Buying an insurance policy is enough of a considered purchase that first-time buyers often seek trusted advice. So, it's important to up your social media game.
But, what platform should you use to share your content? Unsurprisingly, a report by DemandWave found that LinkedIn, Twitter and Facebook were the most effective networks for lead generation.
While Twitter is an excellent way of spreading the word about your home and motor insurance content due to the sharing element, LinkedIn is more likely to be used by small businesses who need your insurance products.
6. Don't forget to examine the effectiveness of your social media efforts.
So, if your social media marketing is not generating the leads you want, and one of these five reasons are holding you back, then you need to take action.
But, what happens after you've cracked it? Fast forward a few months, and you're sharing fantastic content, engaging with your target audience, and generating quality leads. Now what? Well, now it's time to establish if it's working as well as you want and need it to?
You need to regularly track the amount and quality of traffic and leads each social platform is producing. This will enable you to evaluate your efforts and modify if necessary. Your marketing budget may be better spent engaging the audience that converts into more qualified leads, for example. Or perhaps you've uncovered that your LinkedIn audience prefers a different type of content to your Facebook fans. Use this information to perfect your future lead generation activity, so you can do more of what works and less of what doesn't.
The critical thing to understand about your social media marketing strategy is that it's a living, moving, evolving beast. If your target audience starts using a new social network, then you need to add it to your plan. If new challenges arise, you need to be able to react to them quickly. As you achieve targets, you need to set new goals.
Review and rewrite your social media strategy as and when insights tell you updates are required. Having a dated plan can be worse than having no plan at all.
Is insurance bringing sexy back?
OK, this may be a step too far, but just because insurance tends to be a dry subject, it doesn't mean that your content should be.
The success of your social media marketing campaigns to generate leads relies on the value that your content brings to your target audience. Fail to offer them informative, educational and engaging content, and your insurance company will lack authority, referrals and organic traffic to your website.
Prioritise creating an effective social media strategy and developing evergreen content to answer the questions your target audience is asking – then sit back and wait for the leads to roll in.
Do you have any insurance marketing tips we haven't covered? We'd love to hear them – please leave a comment below
If you'd like some help with your insurance content writing and marketing, browse our insurance copywriting services or get in touch.