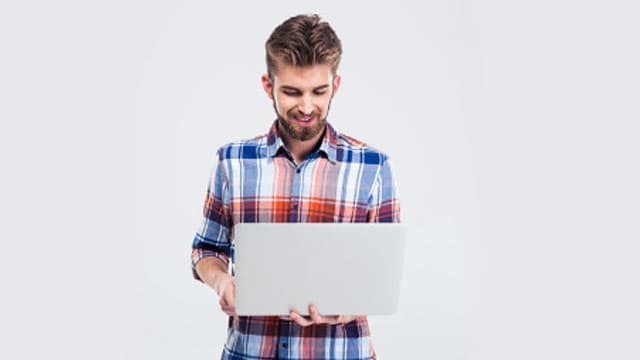 Driving engagement and conversions through email marketing 
Email marketing can be an incredibly powerful tool in your business' communications arsenal. But there's that word – 'can'. If you just set up an email marketing campaign, tick it off your never-ending to do list and forget about it, it's unlikely you'll ever get anywhere close to fulfilling its potential. As the months go by and you see little in the way of results, it may be easy to say, "oh well, email marketing wasn't for us," and leave it there.
However, I'm going to assume you're here reading this blog because you believe that you can do better with your email marketing. With a little bit of optimisation and consistent effort it is possible to make your emails drive customer engagement and conversions, and here we're going to look at how you can do just that.
Using metrics to analyse the success of your email marketing
If you're not measuring the progress and success of your email campaigns then you're marketing blind. Conversely, if you pay attention to the following 'metrics', you can keep track of where you are currently, what's potentially not working and gain insights into how you can improve.
Nb. These metrics should be easily trackable and accessible for individual campaigns and overall, from within popular mailing clients such as MailChimp and DotMailer.
Number of emails delivered – This is distinct from the number of emails sent, as covered below. Keep an eye on the number of your emails which actually get delivered, and if you get a high number of undelivered messages, investigate whether your email address capture practices are in need of refining for accuracy.
Open rate – Even if people are receiving your emails okay, that doesn't mean they're actually reading them. The best way to measure whether people are bothering to read them is to look at the 'open rate' – the number of recipients who are actually clicking on your emails to open them. You'll never get anywhere near 100%, but healthy open rates are generally between 17% to 25%, depending on what sector you're in.
Click-through rate – The click-through rate refers to the percentage of recipients who clicked a link or multiple links within the email. If you've got a low click-through rate, you might want to look at making your content and calls-to-action more compelling (and we'll cover how to do that in a few moments).
Click-to-open Rate – The click-to-open rate is a metric which describes the relationship between the previous two – it will tell you what proportion of those who actually opened the email also clicked on a link within it.
Conversion rate – Your email marketing should be goal-focused, and by measuring the number of recipients who actually click through and then take a desired action (such as signing up for a special offer), you can determine whether or not your current strategies are helping you to reach your goals.
Number of emails sent – This one should be pretty simple, but it is still of great importance. If for example you double the size of your mailing list by capturing solicited email addresses from your website, event signups and other sources, a marketing email campaign with a 10% click-through rate can increase from a hundred engagements to two hundred.
Number of unsubscribes – People will always unsubscribe from your email list – maybe your products or services are no longer relevant to them, or they're simply having a clear out of their inbox. But if you notice a high number of recipients unsubscribing after you send them an email, that should be a warning sign. If this happens, you should take a look at whether your content may be putting people off, or whether you're sending out to many marketing emails.
When measuring metrics, it's important to set yourself some benchmarks so you have a frame of reference. The best benchmark is generally the email marketing performance of your sector or industry as a whole, and you can find details of these for various metrics over at Smartinsights.com, and on MailChimp's email marketing benchmarks page.
Metrics are a means of measuring and tracking success, nothing more, nothing less. Value is only derived if by studying those metrics you then resolve to take action based upon insights gained.
Getting people to open your emails – Refining your subject lines
If you find you have a relatively low open rate when compared to others in your sector, the first thing you should examine and consider changing is the subject lines of your emails.
It's important to remember that people generally receive far more emails on a daily basis than they actually open. When determining whether to read an email now, come back to it later or ignore it entirely, they have two pieces of information – who the email is from and the subject header of the email. Those which are boring, vague or sound spammy will often get ignored or deleted. Lesson one: don't be boring, vague or spammy. But how can you craft a subject line that people feel compelled to click on?
1. Keep it short – Be as succinct as possible. People will make decide whether to read your email in less than a second, so convey the topic of your message quickly.
2. Be interesting and specific – Don't just use something generic like 'Joe Bloggs Travel Agency newsletter', draw on the content of the email to be more compelling and intriguing. Try something like 'Five great destinations for summer'. Make people want to find out more.
3. Keep it fresh – In MailChimp's guidance on 'Best practices for email subject lines', they say, "Newsletters tend to start with high open rates, but these decrease over time. Keep your content fresh, and don't repeat the same subject line for each campaign." Make sure that they know you're not just saying the same as last month.
It may take a little time to find the approach which resonates best with your recipients, so experiment and keep track of your open rates for different types of subject line.
Increasing engagement by saying the right things
Once you've got plenty of people to click on your emails, you may find that your click-through rates and conversions are still relatively low. If that's the case then you need to think about the content of your emails and how it's organised. Here are a few tips for improving your content and driving engagement.
Provide value and be relevant – Don't just charge in there and tell recipients about your latest offer or product, tell them something which is genuinely interesting, useful ,and which relates to the reason why they signed up for your emails in the first place.
Use sub-headers to break up text – meaningful sub-headers will help recipients to find the information which actually interests them, and will make reading the email appear less daunting.
Include relevant links and calls to action – Your primary reason for emailing subscribers will usually be because you want them to visit your website and take a specific action. Make sure you link to specific areas of your website which are directly related to your email content, and give people a compelling reason for clicking that link.
Hopefully you'll now have plenty of ideas for how you can turbo-charge your email marketing campaign. If you need any assistance with your strategy or with generating potent content for your emails, please don't hesitate to give us a call.