Just because insurance is essential, it doesn't mean that anyone wants to spend more time thinking about it than they absolutely have to.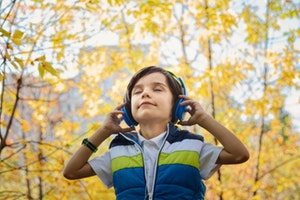 And although ignorance can be bliss, this isn't the case with insurance. How can insurance companies use content marketing to engage with policyholders and prospective customers?
Well, if truth be told it can be tough. Creating engaging content for consumer insurance is difficult because unlike B2B content marketing – which generally offers insights for success in the workplace – it's not going to help those reading the content to climb up the career ladder or improve their businesses.
Unfortunately, unlike most other B2C brands, insurance companies find it challenging trying to tap into people's interests to create content that is exciting to read.
So, what can insurance companies do?
The answer is that they need to strike the perfect balance between content that works for their brand and what they can do to make it valuable and attractive to their audience.
And then it's time to start thinking outside the box.
Insurance companies can use their stuffy, boring and complicated image to their advantage by applying creativity and innovation to their marketing strategy. By using original and inventive content, insurance companies can engage their target audience in ways that they aren't expecting.
Need further convincing? Here are five great reasons why insurance companies need an effective content marketing strategy now.
1. It will help to build relationships with existing policyholders.
Before we start to delve into the many benefits that content marketing can offer when it comes to attracting new customers, it's important not to forget the ones that insurers already have.
Effective content allows insurers to remain in their policyholders' thoughts at times other than when a claim needs to be made or a renewal is looming. Apart from seeing a Direct Debit payment on their bank statement every month, how often do people think about their insurance? The answer is not very often.
Out of sight means out of mind which makes it tough to form a relationship when the only communication is achieved through annual renewal documents. Content marketing helps insurers to keep in touch with valuable customers and, what's more, actually build relationships with them. This has a positive impact on retention rates which is great for the bottom line.
2. It will grab the attention of the target market.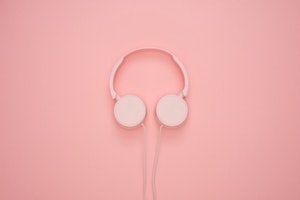 In the main, an insurance product is bought reluctantly, and even then the policyholder hopes never to use it. So, there's no surprise then that according to the EY Global Insurance Survey, consumers in the UK trust insurance companies less than banks – now that's saying something.
This leaves someone like Alun Jones, Digital Channel Manager for Lloyds Bank Business Insurance, in an unenviable situation. But Alun is optimistic that a newly implemented content marketing strategy will have the desired effect. As he told us:
"At Lloyds Bank, we know that insurance can be complex and confusing for small business owners to understand when they're focusing all their energy on building their dreams. This is why we believe that it's important to address the challenges that our customers face by producing content that will help educate them so that they can make informed decisions about the protection they need.

Blogs are a great way to explain insurance products in more detail and to share the reasons why it's so essential that businesses are properly protected so that they can get back up and running as quickly as possible should the unexpected happen."
And Alun has every right to feel confident as it has been proven that content marketing can enable brands to capture the interest of increasingly busy audiences with high expectations and low attention spans.
By social listening, insurance companies can generate consumer insights to understand what type of content will be valued by their target audience and surprise them with exactly what they need.
3. The competition is already doing it.
As the desire to develop engaging content continues in the UK, having a content marketing strategy is essential if insurance companies want to stay ahead of the competition.
A 2018 study by the Content Marketing Institute reports that 86% of surveyed businesses already successfully use content marketing, and 45% expect to see a rise in their content marketing budget over the next 12 months.
And insurance companies should be no different. Although it may be more challenging for insurers to create appealing content that can produce a robust return on investment, using content marketing right can bring about real results.
With more than 15 million customers in the UK, Aviva is the largest insurance company in the country and are leading the way when it comes to using digital tools to make things quicker and easier for their customers. These same tools also allow Aviva to create digital experiences and build relationships that will endure over time through the use of relevant content.
Take the newly launched AvivaPlus initiative. Based on popular 'pay monthly' services such as Netflix, Hello Fresh and Birchbox, Aviva has developed an industry-first subscription insurance policy. Their hope is that the product and accompanying marketing campaign will rebuild trust in the insurance industry by treating existing customers the same as new customers.
The new product intends to provide simple, flexible insurance cover by enabling customers to pay monthly at no extra charge and removes all charges for cancelling or amending a policy. Importantly, to remove the unfairness that customers tend to associate with insurance, it also includes a promise that existing customers will – at the very least – be offered the same deal as a new customer when they renew their policy.
This concept has enabled Aviva to create fun and engaging radio and TV adverts which is then crucially backed up by an easy and straightforward digital experience.
4. It can help remove many of the preconceptions surrounding the insurance industry.
As the AvivaPlus campaign proves, insurance content can be successful if it's focused on educating the target market.
Because Insurance has been given a bad rap over the years for having too much small print and not paying out when needed, it's not always an easy sell. This gives insurers the opportunity to educate their audience about the benefits of insurance.
Content marketing works best when it's providing something of real value, consistently. So, whether it's blogging to answer common questions or video case studies showing how insurance can help people put their lives back on track when the worst happens, it should be educational and relevant to be in with a chance of being engaging.
5. Consumers value content over advertising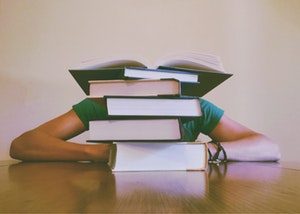 There will always be a place in an insurance company's marketing strategy for traditional advertising, but as consumers become more sophisticated, this may not be enough on its own.
Savvy consumers have learnt that they should give more thought to their research and buying decisions than eye-catching advertising campaigns alone. If insurance companies are producing helpful content, then they will place higher up the purchasing consideration ladder than those brands that aren't.
And you don't just have to take our word for it. Here are some impressive stats to help bring the point home that insurance companies really do need content marketing.
Are you an insurer that needs some help with creating great content? Read about our insurance copywriting service or Get in touch, and we'll give you a free Content Marketing Audit so you can get on the right track.