Writing case studies can prove to be an absolutely invaluable resource for your business. Case studies are a great form of inbound marketing, and a well written case study can prove it's worth several times over.
Case studies go beyond a simple client testimonial, and show real-life examples of how you helped improve your clients' businesses. They help potential customers see exactly how you would be able to help them, and their customers, achieve their goals.
But how do you write the perfect business case study? Easy! Just follow our tips.
1. Organise your workflows
Before you start writing your case studies, you should organise your workflows correctly so that nothing gets dropped and everyone on the team knows who is responsible for which part of the deliverables. This way, you can ensure that your case studies are delivered quickly and efficiently, with minimal delays.
Make sure you know who is responsible for the following:
Writing the case study
Reviewing and QAing the work
Sourcing images for the work
Getting sign off from the client
The final sign off
Publishing
2. Collate your work
The first step when creating business case studies is to pull together your work.
Not all the work you've done will be case study worthy. You want to make sure you select the projects or clients that have the strongest results. Ultimately, creating case studies is a marketing activity, so make sure you are showing the best possible side of your business.
Try and look at each separate project and only select the ones with the strongest stories. This doesn't always mean the best results. Sometimes, a strong story can be the background of the client, or the particular hurdle that they've come up against.
Organise them in the following way:
Big name brands with good results or stories
Unknown or mid weight brands with exceptional results or stories
Big name brands with weaker results
3. Get the relevant details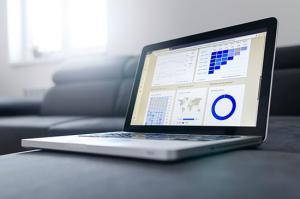 Before you start writing, make sure that you have all the results and details you need. This speeds up the writing process, so that you're not waiting on other parties later down the line.
What do you know about the client? You should have their history, an idea of what their customers look like, as well as the challenges the client faced prior toworking with you.
Make sure you know the whole story of the project, topto bottom, inside out.
Do you have the final results from the project? Why not try and refresh them? They might have improved since you last looked.
In some cases, it can be worth having a deeper dive into the data to see if there is anything else that you can shout about. Did you increase the ROI? Did customers have a higher AOV? Spending a little bit longer on the data can really help the results of your case study stand out from the pack.
See what relevant images and creatives you can get to go with the case study. They say a picture is worth a thousand words, after all.
Ensure that you're showing the best possible results for this project or client, so that it is the strongest possible case study it can be.
4. Use traditional storytelling elements to ensure that your readers are hooked
Everyone loves a story. Everyone.
Use traditional storytelling elements when you're creating the case study. Think about place, time, personality, descriptive elements and the overall narrative flow. Steer clear of pointless words, and use plenty of superlatives and action words.
Make sure that you give your reader all the information that they'll need to fully understand the results, including why you did an excellent job. Make sure you cover:
An intro, which should detail the background and history of the client or project, including anything that might be relevant to the sector, vertical or industry that your readers might need to know
Who the customers are for that client or project
What challenges both you and the client faced
How you overcame these challenges in a way that the client could not do so themselves
How you made it easier for customers to fulfil their objectives
And what specific steps you took to ensure that this happens
A conclusion to the story, including your overall results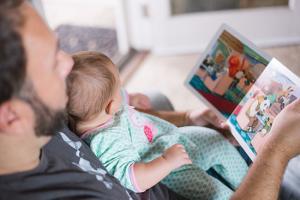 5. Structure them in an easy to read format
The structure should be one of the easiest parts of pulling together a case study. All good case studies are structured into three distinct parts, so don't stray from the formula.
1. The Challenge
This section is where you set up the background of your client. Their industry, the landscape, challenges they faced. Talk about why exactly they were facing these challenges, and why they couldn't face them alone. This is the section where you can try and frame the story you want to tell.
2. The Solution
This is where you talk about how you – specifically you – overcame all these problems. What did you test? What knowledge did you have? What did you engineer?
If ever there was a time to brag, it's here. Make sure you talk about what you did that sets you apart from your competitors, but try to not give the game away. You want clients to enquire to you, not replicate what you did without your help!
3. The Results
This section is obvious, but you should detail the results that you came up with. Include clear stats and metrics, ones that everyone can relate to. Overall revenue is always good, but try and create a clear picture of how you impacted a company's' bottom line.
6. Be specific about what you did
This is where you can really engage with your readers – many of whom will be potential customers.
While writing your case study, make sure that you include the specifics of what you did. If you integrated a CRM software with a marketing platform, detail exactly how you did that. What APIs did you use? How does the integration work? What does the reporting look like?
Specifics like this not only help to show your own knowledge of the work that you did, but also help to show potential customers that you can help them.
1. Try and include some technical language
Technical language is what can help sell a project, but don't go overboard with it. Your case study should detail the more technical aspects of a project that will appeal to those in the same position, without alienating the average reader.
2. …But steer clear of buzzwords
You should be trying to tell a clear story that triggers an emotional response without too much jargon. Buzzwords can really turn off a reader and get in the way of your customer's emotional journey.
3. Get someone without any knowledge of the client to review it
To make sure that your case study is still accessible to other potential customers, get someone else who has no knowledge of the client or project to read the case study. See if they can still understand what the steps you took were, and what results you delivered.
7. Use real figures to illustrate your points clearly and accurately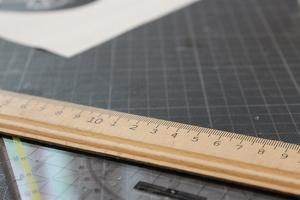 A lot of case studies use vague language or ambiguous figures throughout – but this is something you should definitely avoid.
By using language like "we double the traffic" or "there was a 200% increase", it's not really clear what effect this had on the business as a whole. If you took the total visits from 100 to 200 then that's great, but it isn't as impressive as taking the total visits from 100,000 to 200,000.
Try and steer clear of the following words when talking about your results:
Almost
Nearly
Over
Doubled (or any variation thereof)
8. Format it correctly so that readers can get the information they need quickly and easily
This can take many forms. Think about where you're going to present your case study, and how it will be seen by others.
In the case of written studies, make sure that you make it easy to read. Your readers will need to get the details they need, but also be able to get an overall picture of what you achieved quite quickly.
Using formatting can really help readers, so don't scrimp. Don't forget to use the following:
Headers – including relevant keywords for SEO
Images – also optimised for SEO
Bulleted lists – to aid readability
Bolded & italicized text – to help key facts stand out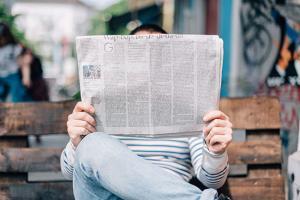 9. Create a clear, yet descriptive title to hook your readers
The title should now be quite clear to you. Look back over the work that you've done for this particular client. What's the big headline stat here? What did you achieve? Work that into your title.
Don't forget to include:
Keywords for SEO
Emotive language to encourage people to read your case study
The benefit to the company
10. Try to get a client testimonial
Client testimonials always go down well. See if your client is willing to give you one. Often, this can be a chance to write your own and have them approve it. Try and steer clear of frankenquotes, though.
Either way, testimonials really add weight to your case study, and reinforce what an excellent job you have done.
All you need to do is:
Call the client. Getting them on the phone gives you a clear line of communication so you can properly explain what you need them to do.
Explain the situation. They should already be aware that you are writing a case study, so a testimonial won't be too much of a stretch for them to do either.
When interviewing clients for testimonials, try and use open ended questions to really get quotes that work well.
Ask them specifically why they would recommend your business in particular, and what led them to choose you over your competitors.
Get them to use phrases that can be worked into snappy soundbites. These will make good pullquotes in your case studies, and potentially snappy headlines too.
Alternatively, you can try emailing. But we find that phone calls usually have a better success rate.
11. Include a call to action in order to drive leads and gain customers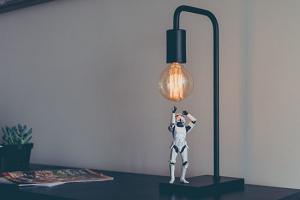 CTAs are very, very often missed out of case studies. Don't forget that a case study is essentially a marketing tool, so including an action at the end is crucial in order to generate leads.
Give people a form to fill out, a phone number to call or an email address. What often works is having a shorter case study on your site, but a longer one behind a form that gives more detail. You can capture email addresses, whilst giving more information to customers that are actively interested in what you have to say. A win-win all around.
Good CTAs include:
Find Out More
Read More
Learn More
12. Don't forget to promote your case studies to get them in front of potential clients!
Case studies take a lot of time and energy to create, so you should make sure that you're making the most of them. Don't forget to include them in:
Potential pitch decks
Emails to clients
End of year roundups
On your website
Across social media
Once you've done all this, you should have organised your workflows nicely and easily, and pulled together all the work that may be useful for case studies. These case studies will be nicely structured, with good storytelling elements, that can be easily skim read whilst also providing suitable detail for those that need it.
Remember that you don't need to complete every single point on the list, but it's definitely worth looking at all the points before you start. This will give you a more complete overview of what is that you need to do, without dropping any balls or having the double back on yourself.
How did you get on? Did any of our tips help you, or did we miss something that you've found useful? Let us know in the comments below.