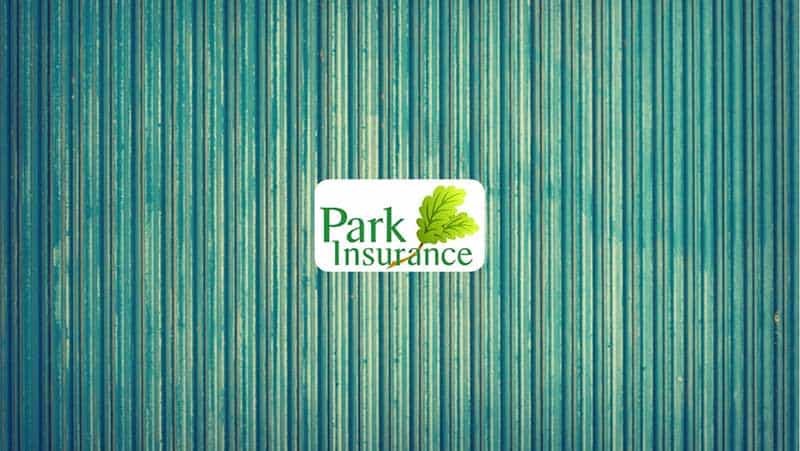 Working with an established insurance company has it's own unique challenges and opportunities. Providing dynamic content marketing to Park Insurance not only meant understanding the difference between gap insurance and no claims protection (plus an array of other insurance products) it also meant understanding the company as a whole and its objectives. For example, Park is a family firm and takes an active role in the community of St George's in Bristol where it's located and this needed to be taken into consideration in the approach we took to the content.
As usual, the success of our content marketing work is assessed on how much revenue it generates.  So how did we do?  And how has our ongoing work for Marc Loud and his team panned out?
Park Insurance are a leading insurance broker based in Bristol.  A family owned firm, they provide policies for commercial and personal clients in any type of insurance from catering vans and taxis to jet skis and horseboxes.
They wanted:
Up to ten, expertly written blogs each month on commercial and personal insurance topics
All content to be SEO optimised
Social media marketing
Email marketing to segmented lists
How Did It Go?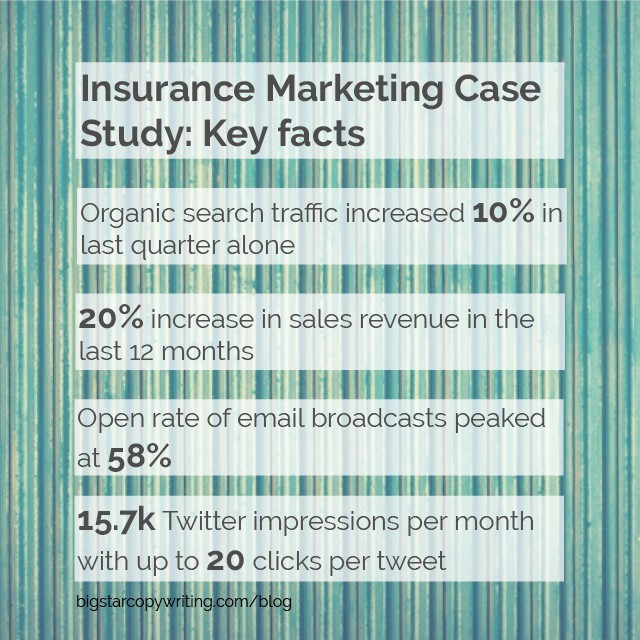 Park Insurance wanted to target a few specific sectors within the market.  Namely, horsebox insurance, taxi insurance and catering insurance
After a relatively short time, Park's keywords started to climb and their organic traffic increased. Once this had been achieved we extended the scope and range of content to include an extra 5 blogs each month, just on catering topics.
In addition to creating blogs, Park also wanted us to manage their social media accounts and provide email marketing. We promoted all the blogs through social and via email, whilst boosting their Twitter followers (by over 100%) and scheduling tweets with relevant hashtags to boost their reach.  With up to 15,700 impressions per month and with some tweets receiving 20 link clicks we were able to boost their traffic significantly.
On Facebook we handled advertising – with targetted promotion to their chosen audiences.  Being careful not to waste a penny, we optimised campaigns to achieve clicks at significantly less cost than is possible with Google Adwords.
The email marketing also meant an increase in traffic and an open rate of up to 58% courtesy of some clever subject lines.
Following Up
For this case study, we spoke with Partner and Commercial Manager Marc Loud. We were particularly interested in any increase in organic traffic, enquiries, and of course, sales.
Content
The content we created for Park Insurance was hopefully going to be good for organic search results, but more than this it had to be good for their customers.
BSC: Have the blogs, social media and email marketing improved your traffic?
ML: Yes. It has most definitely improved our traffic.  In the last three months (July to Sept) for example, organic traffic from search engines has increased by 10%.  Add to that the traffic from social media and email marketing and we are seeing a noticeable difference.
BSC: Has the content marketing increased your enquiries, and more importantly, sales?
ML: Yes. We've seen an increase in sales of approximately 20% over the last 12 months.
Concerns

BSC: Did you have any concerns about using a copywriting agency to create and manage all of your content marketing?
ML: No, not really. To be honest I knew we did not have the experience or expertise to do this ourselves – let alone the time.  We recognised the need to do this kind of thing but wanted to stay focussed on our day to day and providing great service to our customers.  Also, having a face to face with Derryck helped – we got on well, and he easily understood what we wanted, which is important.
Overall success
BSC: How would you rate our work, dedication and quality of content?
Marc: Excellent.  There's no other word for it.
BSC: Do you think the content has improved your business profile and reputation?
ML: Yes.  I don't think there's much doubt about that. I also think it has made industry insiders look at as differently. I was at an exhibition the other day and a lot of insurers were commenting positively on the blogs. So, it's also raised our profile within the industry amongst suppliers – an added bonus.
Conclusions
For us, it's been exciting working with a growing brand like Park Insurance and to have played a part in increasing their revenue and enhancing their reputation.
The client relationship is what Big Star is all about but delivering tangible results, including a 10% increase in search traffic (in the last quarter) and a 20% increase in sales revenue (over the last 12 months) means it's working. That's a result.
Find out more about our insurance copywriting service here or get in touch. We'd love to find out more about your project.