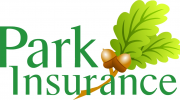 Content Marketing for Park Insurance - An insurance copywriting case study
Working with an established insurance company has it's own unique challenges and opportunities. Providing dynamic content marketing to Park Insurance not only meant understanding the difference between gap insurance and no claims protection (plus an array of other insurance products) it also meant understanding the company as a whole and its objectives. For example, Park is a family firm and takes an active role in the community of St George's in Bristol where it's located and this needed to be taken into consideration in the approach we took to the content.
As usual, the success of our content marketing work is assessed on how much revenue it generates. So how did we do? And how has our ongoing work for Marc Loud and his team panned out?