What's the return on your content marketing efforts?

Is your strategy delivering the results you're looking for?

Is your content relevant and valuable?
If you're a B2C brand and stumped for answers, you're not alone. 41% of B2C marketers cited the inability to measure content performance as a significant challenge, according to Content Marketing Institute. (B2B marketers are doing a bit better on the numbers at 33%). Content marketing analytics are essential to understand your customers and ROI, but where do you start? And what should you measure? Here's how to do it the right way.
Why measure content performance?
Content marketing analytics are critical in helping you work out the return on your strategy. You'll be able to double down on what works well, and change tack on what's not. Analytics will help you make incremental changes to achieve your goals (we get on to this later).
And, with a bit of reverse engineering, it becomes clear how having the right data at your fingertips can help you overcome the three of the biggest content creation challenges. Recent research by SEMRush tells us these are creating content that:
Generates quality leads (54%)
Attracts more traffic (52%)
Resonates with target audiences (45%)
These challenges are also top content marketing priorities for B2C brands for the year ahead. Let's check in with the CMI on this. They discovered that these are:
Improving quality / conversion of audience (50%)
Focus on content quality / quantity (50%)
Increase the size of our audience (40%)
Most businesses are still working out how to effectively measure their content
The CMI study also found that most B2C marketers characterise their content marketing as extremely, very or moderately successful. It also found that business in the mature / sophisticated phase were also at the more successful end of the spectrum.
But, as you can see in the chart below, just 10% of B2C brands are able to provide accurate measurement to the business.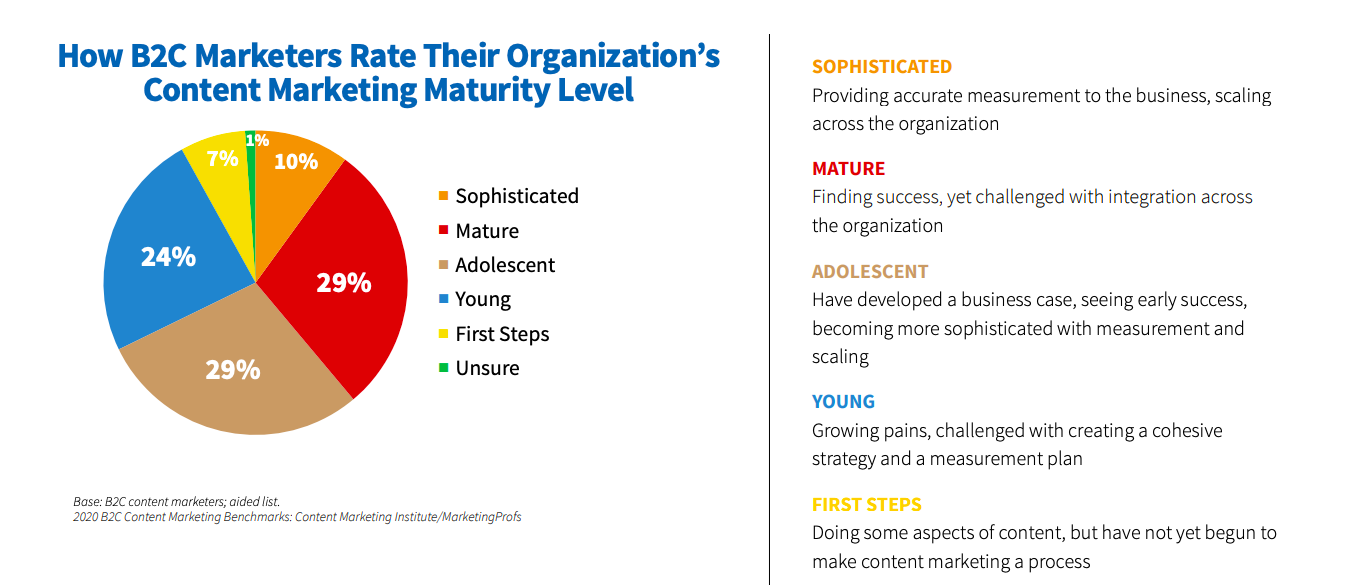 Your measurement strategy
Setting your goals
Before you start collecting data you'll need to think about what you want your content to achieve. Once you have a clear understanding of what your goals are you can tie these to specific content metrics and KPIs to prove value and measure effectiveness.
Some goals will obviously never change – you'll always want more sales, more conversions and more qualified leads (who doesn't). But with each project you might need to set new goals and new KPIs to make sure you are using the best metrics to measure success.
What to measure
You don't need to be a data scientist to effectively measure your content performance. You just need to use simple, relevant and useful KPIs that matter to your business.
For the purposes of this article, we've distilled some of the most common metrics that content marketers track into four key areas: website traffic, SEO, on-page engagement and lead quality. Of course there are many more – social media for one. But things can quickly get confusing if you try to measure too much as a beginner and you could end up with meaningless data (and a headache). Let's stick with the basics for content on your website / blog.
Top content marketing analytics tools
Google Analytics is a constant in a marketer's stack and it gives you powerful insights into your website users and their behaviours. There are paid tools too but for most SMEs Google is a good fit and it's free.
There's a super-helpful guide from Monster Insights on how to get started. Here's a quick overview of the types of reports you can use in the standard version:
Real-time – measure campaign performance in real-time
Audience – understand your audience demographics / location / devices
Acquisition – tells you how traffic reaches your site (sources)
Behaviour – these reports indicate how your users engage on your website
Conversions – see how many users complete an activity on your website (your conversion rate)
Ok, let's get back to the metrics.
1. Website traffic
Is your website growing?
Your website traffic is the most basic metric that should be analysed by all content marketers. Website traffic is the flow of users to your website whether that's via a search result, a social media link or they have typed your URL directly into their browser etc. Every page on your website is a landing page and you'll want some insight into how much interest the content on the page is generating and how many visitors are seeing it.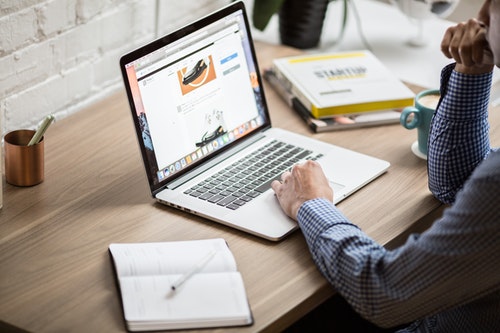 As we just mentioned, this is a basic metric that helps you gauge which pages attract the most visitors. A visit to a gated piece of content where you capture lead information will most likely be of more value than a visit to a blog post. Knowing how much time they spent with the content, where they came from and what they did next will give you more valuable insight to help you make your content better (more later on this).
A note of caution: a high volume of traffic isn't inherently a good thing if the quality of the content is low, or the page is cluttered, difficult to navigate or poorly designed. That's a lot of people having a poor experience. They are probably just clicking away and leaving your website, which can also negatively impact your SEO.
Once you know the raw numbers on traffic, you'll then want to know where users are coming from.
What channels drive the most users?
Google Analytics makes it easy to analyse which channels drive the most users to your website. Are users coming from social media platforms, email campaigns or paid promotions? This will help you work which platforms are performing best so you can redouble your content efforts on the channels that work well, and figure out why other channels are underperforming. Google will separate sources into channels so you can see how a piece of content drives traffic to your site. These are:
Direct
Email
Referral
Display
Social
Paid search
Organic search
Let's drill down into organic search.
2. Measuring SEO
Is my SEO strategy working?
76% of content marketers see SEO as the most important measure of content success and 67% say that SEO is the most effective tactic they implemented in 2019 (SEMRush).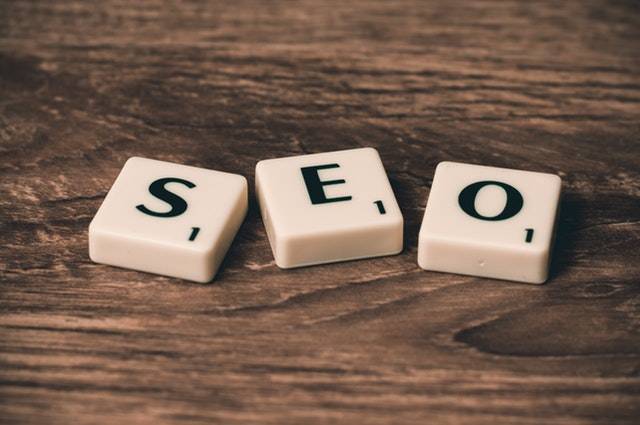 Organic search traffic is traffic which lands on your page via search results that are unpaid for. Modern, effective SEO goes beyond keyword application – it's all about relevancy and intent so to drive more traffic to your site you'll need to get on the right side of Google and write quality, unique content that answers its users' queries.
The search giant is constantly evolving and it's always good practice to monitor your SEO performance to work out if your content is optimised and performing well or you whether need to improve your content. To help a piece of content rank better, marketers update an existing piece of content, a tactic that 51% of respondents in the SEMRush survey say is the second most effective tactic they use.
Once you understand where your visitors are coming from, what can Google Analytics then tell you about what they did next? Now we're getting down to the nitty gritty of engagement metrics.
3. On-page engagement
Are users engaging with my content?
60% of content marketers see sessions as a key measure of content success (SEMRush).
Every single time a user visits your website (and is active) Google will record a session. Whatever your user does during that session – browsing pages, downloading a piece of content, making a purchase etc – this will be logged as one session.
The session ends after 30 minutes of inactivity. The good thing about the time-out feature is users that get distracted and just leave a page open in a separate tab (we've all been there) won't be counted past the 30-minute marker.
Google will tell you how long, on average, a user session lasts. You will also be able to see which channels drive the most sessions.
From a content marketing perspective, you'll also want to know how much time users are spending with your content. This "dwell time" provides you with some indication as to how engaging your content is.
Here's a really useful definition from Backlinko:
"Dwell Time is the amount of time that a Google searcher spends on a page from the search results before returning back to the SERPs. Many SEO professionals consider Dwell Time an important Google ranking signal."
Most visitors stay on a web page for around 15 seconds. If your visitors are staying longer then this gives you an indication that they found high quality content that they want to stick around to read.
As we all know, users tend to have shorter attention spans and will typically scan content before quickly moving on to new pages. This means that a piece that's able to capture the attention of users for longer than usual is more valuable.
Should I still be tracking Bounce Rate?
Bounce Rate is still a valuable metric in that it helps you identify those pages that don't encourage users to engage further with your site.
Secondly, Google most likely factors this in its rankings. It defines a 'bounce' as a single page session on your site. It does not matter how long that session lasts for, if it doesn't result in any further browsing, it's logged as a bounce. All bounces are logged as having a session duration of 0 seconds.
A note of caution: It is common for blogs to have high bounce rates because visitors read a post and then leave a website, especially if you haven't persuaded them to take an action. To turn this around, check out our article on how to optimise your blog layout for conversions.
What about Page Views?
This is Google's definition of a Page View:
"A pageview (or pageview hit, page tracking hit) is an instance of a page being loaded (or reloaded) in a browser. Pageviews is a metric defined as the total number of pages viewed."
Pageviews give an indication of how popular a page or post is.
A note of caution: Viewing a page lots of time can mean that the content on a page is resonating but it can also means users are reloading a page because they can't find what they are looking for.
4. Lead quality
Is my content attracting quality leads?
62% of content marketers consider leads to be the second most important metric to measure success (SEMRush).
Content marketing is crucial for lead nurturing. You want to know whether your content is attracting high quality leads that are taking action and converting (aligning with whatever goals you have set). You can look at the following metrics:
Actions
Click-through rates (CTRs) – CTRs tell you what percentage of viewers click on a call to action on an ad, email, landing page etc.
Comments – how many readers leave comments on a blog post
Conversions
These types of metrics will help you assess which pieces of content are not only attracting the right types of leads, but leads that actually convert.
Form completions – the number of times a form is completed on your website or blog – this could be a sign up for a webinar or event
Downloads – the number of times a user downloads a piece of gated content, a whitepaper or Ebook say, on your website or blog
Subscriptions – how many new blog or email subscribers are signing up
Let's wrap up for now
That's plenty to get on with. We hope you're all set to get started. As we mentioned at the top, content marketing analytics are an essential means of measuring how successful your content is. This will shape your future strategy and give you valuable insight on how to improve on your content to attract quality visitors that stay longer on your site and take action. You'll be able to double down on what works well, and change tack on what's not.
What next?
How do you measure your content marketing? What's the most important metric for your business? Let us know in the Comments section below.
Editor's Note: This post was originally published in November 2018 but has since been completely updated so it stays relevant, accurate and valuable to our readers.
Want to talk about making content marketing work for your brand? Give us a call on 01803 865025 or drop us a line.