Five Steps to content marketing excellence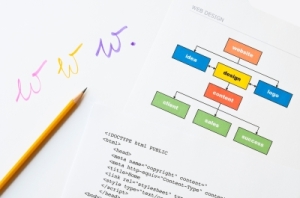 For many businesses, the success of their online efforts is closely tied to the success of their content marketing strategy. As a copywriting agency this is something that we have a substantial amount of experience in, so we wanted to share with you these five quick steps that you can take to achieve content marketing excellence.
1. Create your brand story– All companies have a brand story, even those that have only just been founded. Within this brand story are contained the values that you want to project to your customers – those traits that you want to be associated with. You might for example focus on the in-depth experience of your staff, or the technological superiority of your product. Whatever your USP is, weave it into your brand story and make it synonymous with your business.
2. Have a clear content strategy – As with any business action, to be successful your content marketing needs a coherent plan. Decide what specific goals you want to achieve through content marketing and what actions you can take to achieve them. If you're not sure how to go about this then a copywriting agency can help you to identify your strengths and how you should be translating these into your content marketing strategy.
3. Set your style – At the heart of any successful content marketing strategy is a consistent, effective and easily identifiable voice. You might for example opt for a bright and breezy tone or one which portrays you as an expert. You might also choose to adopt certain words to describe your brand, and to avoid others. Whatever you decide is right for your brand, you should set it in stone and keep it consistent throughout all of your content. To this end, it's often a good idea to create a style guide that all of your web copywriters can follow.
4. Publish the types of content that fit your goals – There are many different types of content, and all of them have different uses and strengths. The most effective content marketing strategies identify what type of content will be the most useful to the brand – ie what content types will engage with their specific target demographic. Types of content you might choose include:
Blogs and guest blogs
eBooks
whitepapers
Online articles
'How to' features
5.  Keep coming up with new ideas and repurpose old content – Once you've set out on your content marketing adventure it's important to keep the momentum going at all times. In order to do this you need to be constantly coming up with new ideas for content which will interest and engage your audience. We recently published a blog post looking at how to come up with content ideas that you might find helpful. It's also worth bearing in mind that you can save time by reworking and repurposing old content to keep it fresh.
You can find a more comprehensive guide featuring '12 steps to content success' in our free eBook. If you need any help with your content marketing strategy or content creation, do get in touch for a friendly chat.