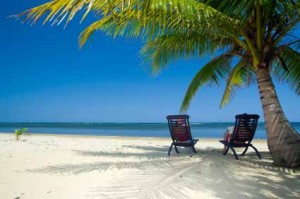 We live in an age in which there are thousands upon thousands of destinations for people to visit and almost as many companies who will take them there, accommodate them or handle all bookings on their behalf. With this much competition, if you're part of the travel industry you need to do something extra special to stand out and get noticed online. Here we look at four ways that you can do just that.
Appeal to the culture of your target market
If you're trying to appeal to overseas visitors then you of course want to make sure that you give them a taste of the culture that they will experience in your travel copywriting. But it can also be highly effective to take note of the linguistic intricacies of the people you're trying to market to, and that's what VisitBritain have been doing recently in their attempts to woo more Chinese visitors.
In China, there is a common trend that sees things, places and famous people renamed with monikers that describe what they are. So, as part of its 'Great names for Great Britain' campaign, the tourism agency asked Chinese web users to come up with alternative names for a variety of landmarks in Britain. The Guardian recently reported on some of these new names which will be used in future travel marketing, including:
'Zhai Xing Ta' or 'The tower that allows us to pluck stars from the sky' – The Shard
'Qun Ying Hui' or 'The strong-man skirt party' – The Highland Games
'Pi Tou Shi' – 'Gentlemen with long hair' – The Beatles
In doing so, Visit Britain have struck upon a fun way to get Chinese visitors involved, as well as enabling them to communicate with them more effectively in future marketing efforts.
Find an intriguing hook for your content marketing
The Eden Project recently won 'Best Integrated Campaign of the Year' at the Travel Marketing Awards, for its Dinosaurs Unleashed campaign. Launched to promote a special family-friendly programme of dinosaur-related activities last summer, the campaign focused on all-things related to the huge lizards of old, and sought to evoke this in its copywriting. For example:
"As you walk through atmospheric morning mist, you'll hear pterosaurs soaring overhead and smell the subtle scent of conifers in the air."
By focusing on one specific area, Eden's copywriters and marketers were able to get stuck in creatively and really concentrate on selling that one idea as a reason to visit the attraction.
Highlight some of the key attractions in the destination area
If you're flying people to a destination or providing them with a place to stay once they get there, you do of course want to give them an overall flavour of the place that will offer a tantalising glimpse. But as well as looking at the bigger picture, you should also spend a little time highlighting some of the specific attractions that will provide customers with fun/ romance/ relaxation etc. By drilling down to the macro-level, you can make it easier for web users to imagine themselves experiencing one of your holidays.
Focus on the experiences that await travellers
If you can really paint a picture of what your holidays are like from a customer's perspective, they should practically sell themselves. A talented travel copywriter should be able to put themselves in the reader's shoes (or flip-flops for that matter), and walk them through the experiences that await them. In your marketing content, try to capture the mood of relaxation and indulgence of the spa, the exhilaration of the mountain climb, and the excitement of exploring new places.
At Big Star Copywriting we've created content for some of the biggest names in travel. If you want to find out how we can help your bookings soar above the clouds, get in touch today.